Cineworld to close and lay off 45,000 employees, Coca-Cola streamlines beverage offerings amid COVID-19, and Twitter battles fake news
Also: Apple brightens its face mask emoji, Pfizer's Hispanic Heritage Month tweet showcases best practices, anger is most common emotion from news publications' readers, and more.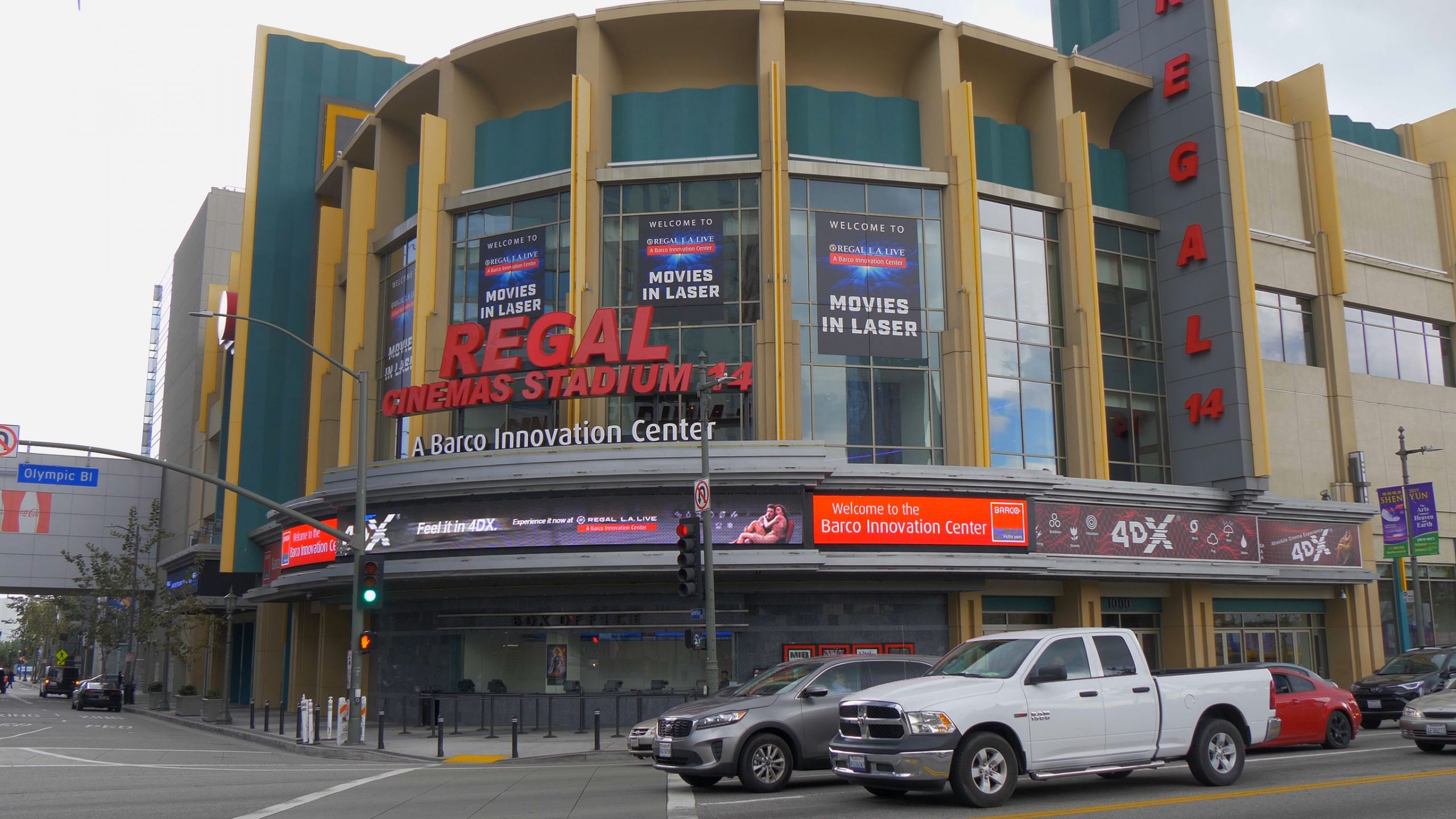 Hello, communicators:
 Apple made a change to its face mask emoji, giving the image a more upbeat look.
As spotted by Emojipedia, Apple has updated its face mask wearing emoji, known as "Face with Medical Mask," with the release of its iOS 14.2 beta 2 this week. Instead of being a plain yellow with sad eyes that looks sick, the face mask wearing emoji in the new beta appears to be… happy. In fact, one could say that it's sporting a familiar smile.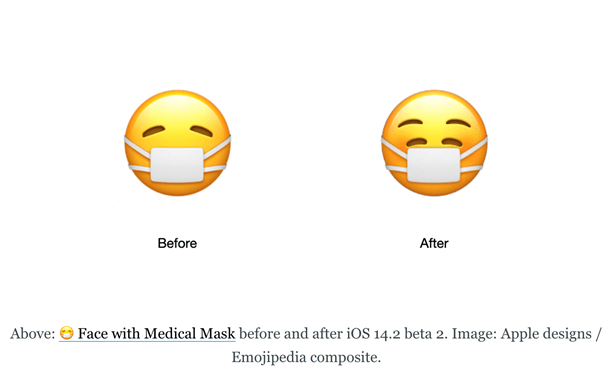 The move, even though minor, can highlight the importance of catering messages, images, videos and other content to your audiences' psyches—especially if you hope to encourage them to act.
Here are today's top stories:
Cineworld to lay off 45,000 employees as it shuts its doors
 The theater chain is closing its locations on Oct. 8—536 Regal Theaters in the United States and 127 locations in the United Kingdom—which will affect 45,000 employees. The decision was made following MGM and Universal delaying the latest "James Bond" installment, "No Time To Die." The film was originally delayed until November, but will now be released on April 2, 2021.
Cineworld confirms it is temporarily closing all its UK ad US cinemas.
Mooky Greidinger, CEO of #Cineworld, commented: "This is not a decision we made lightly, and we did everything in our power to support safe and sustainable reopenings in all of our markets…"#COVID19

— Danni Hewson (@dannihewson) October 5, 2020
The company's official statement reads: "Cineworld confirms that it will be temporarily suspending operations at all of its 536 Regal theatres in the US and its 127 Cineworld and Picturehouse theatres in the UK from Thursday 8 October 2020.

"As major US markets, mainly New York, remained closed and without guidance on reopening timing, studios have been reluctant to release their pipeline of new films.

"In turn, without these new releases, Cineworld cannot provide customers in both the US and the UK – the company's primary markets – with the breadth of strong commercial films necessary for them to consider coming back to theatres against the backdrop of COVID-19."
Though reporters have official statements confirming the closures, the company's Twitter profile only shared this message:
We can confirm we are considering the temporary closure of our U.K. and US cinemas, but a final decision has not yet been reached. Once a decision has been made we will update all staff and customers as soon as we can.

— Cineworld Cinemas (@cineworld) October 4, 2020
Why it's important: Consumers are criticizing the theater chain for not telling its employees about closing plans until the news broke headlines. If you're in a similar situation, don't let your workforce find out about business realignments this way. Instead, communicate with them often and transparently. Doing so can instill confidence and trust, along with helping bolster your brand's reputation.
---
SOCIAL BUZZ
Twitter confirmed its working on a feature called "Birdwatch," which offers users the opportunity to weigh in on potentially misleading tweets. The tool could help the social media platform cut down on misinformation and fake news by crowdsourcing feedback:
obviously the middle one should've been captioned "(2/2)"

gosh i was in such a rush tweeting that out, it's too late 🥲

here's the corrected version: pic.twitter.com/NiBDsc7PGT

— Jane Manchun Wong (@wongmjane) October 3, 2020
The move comes as misinformation grows, as well as harassing and toxic tweets, the spread of which Twitter is continuing to battle. On Oct. 3, Twitter announced it would delete any tweets wishing or hoping harm or death upon President Donald Trump, who was admitted to the hospital after testing positive for COVID-19.
tweets that wish or hope for death, serious bodily harm or fatal disease against *anyone* are not allowed and will need to be removed. this does not automatically mean suspension. https://t.co/lQ8wWGL2y0 https://t.co/P2vGfUeUQf

— Twitter Comms (@TwitterComms) October 2, 2020
After criticism that the social platform didn't enforce this policy for threats issued to other users, the company agreed that it "must do better" and promised it's "working together inside" on the effort:
Yesterday we reiterated we have a policy on wishes of harm that applies to everyone, including elected officials. https://t.co/gckzUAV8GL

— Twitter Safety (@TwitterSafety) October 3, 2020
We've taken significant steps to address Tweets that violate our policies on abuse without people having to report it, with more than 50% being caught through automated systems.

— Twitter Safety (@TwitterSafety) October 3, 2020
We appreciate the open and direct feedback we're getting, and we will respond to it through further action.

— Twitter Safety (@TwitterSafety) October 3, 2020
---
MEASURED THOUGHTS
Fractl and BuzzSumo recently looked at media coverage across 10 publishers spanning the last year, revealing the most prevelant emotion averaged across news media outlets was anger (35%) with love taking second place (22%), followed by sadness (18%) and humor (17%).
However, each publication had its own prevailing tone, such as Buzzfeed's focus on stories that make its readers laugh or Bustle overwhelming publishing articles that spark feelings of love: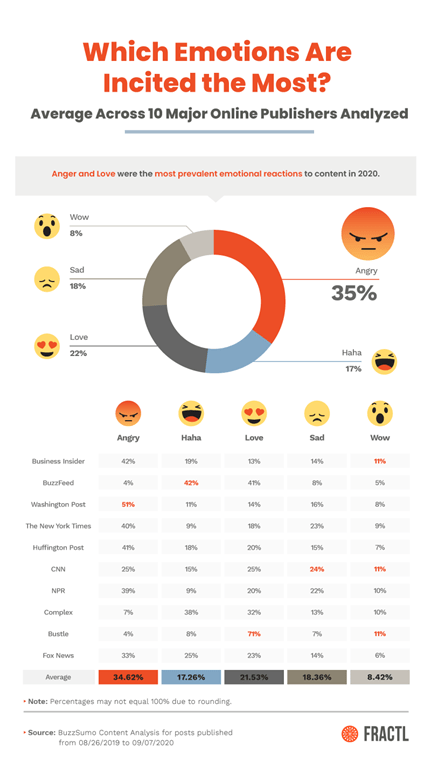 "Knowing the tone of each publisher you're pitching content to can be integral in earning top-tier PR coverage for your clients," Fractl wrote in its report.
---
CRISIS LEADERSHIP NETWORK
Looking for more insight on how to address the current global crisis and lead your organization into a strong recovery?
Join Ragan's Crisis Leadership Network to network and brainstorm with peers, get the latest intelligence and research and start to strategize for the future of your organization.
Learn more about this exclusive membership here.
Coca-Cola to drop unpopular beverages
The company is streamlining its offerings amid COVID-19, which includes discontinuing Zico coconut water. Coke might also drop its Diet Coke Feisty Cherry soda, along with its Northern Neck Ginger Ale, Delaware Punch and Coke Life.
The Wall Street Journal reported:
The decision to discontinue Zico by the end of the year "comes at a time when we are hyper focused on delivering on our consumers' wants and needs," a Coke spokeswoman said. The company is winnowing down its brands to ones that can achieve a large scale, she said.

… The beverage company has 500 fully or partially owned brands around the world and last month said it is aiming to cut that number by more than half. The effort is part of a broader restructuring spurred by the coronavirus crisis that includes layoffs and a revamped marketing strategy.
 Why it's important: As the COVID-19 crisis continues, organizations across industries will continue to announce new or changed business models, closures and discontinuations as they seek to stay afloat and look ahead to the next 12 months. These changes might also include realignments and layoffs. Along with communiciating these upcoming changes early with both employees and investors, put your organization's best foot forward by sharing a few consumer behaviors that support your new direction.
---
DOWNLOAD OUR REPORT
Though 70% of communicators are not looking beyond 2020 in terms of strategic planning, they also don't expect our current state of crisis to ease up by the end of the year. Operating in a constant state of crisis and rapidly responding to events throughout the world are top challenges for communicators, our recent report, Ragan Survey of Internal Communicators, revealed.
The survey sheds light on top challenges, with insights including top issues, what the "return to the office" looks like, which departments internal communicators will collaborate with the most and more.
To learn more about how to rise to the challenges facing organizations across industries, join us at Ragan's Internal Communications & Employee Experience Virtual Conference on Oct. 14. You'll learn from internal and employee communications experts from National DCP, Deloitte, Charles Schwab, American Psychological Association and more.
---
SOCIAL BUZZ
Pfizer recently tweeted a quote from Diego Sacristan, the company's regional president of North America for Oncology, celebrating Hispanic Heritage month:
Celebrating the rich diversity and culture of our Hispanic/Latino/Latinx colleagues and communities this month.

Learn more about diversity, equity, and inclusion at Pfizer: https://t.co/yRexp4QtTD#HispanicHeritageMonth #EquityatPfizer#ProudToBeLatino#YoMeCuido pic.twitter.com/8bNLM8jval

— Pfizer Inc. (@pfizer) October 5, 2020
The tweet checks off a list of best practices with diversity and inclusion. It amplifies the voice of one of its diverse employees and uses several hashtags—both in English and in Spanish—to increase the message's reach. The link shared in the tweet also directs readers to the diversity and inclusion page within Pfizer's careers website, where additional efforts are listed and linked: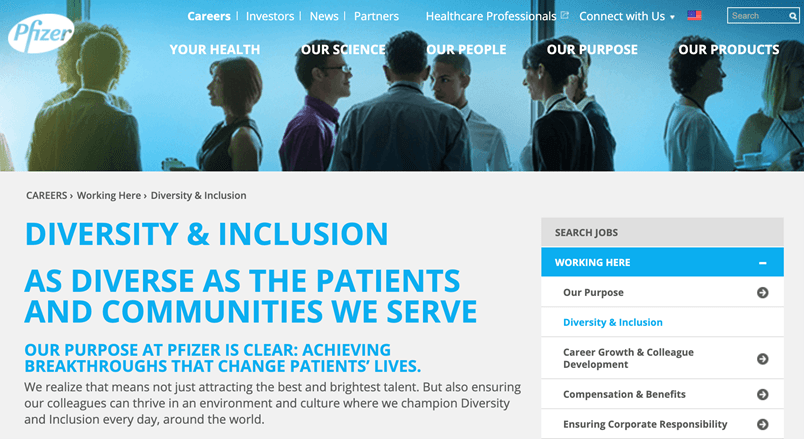 ---
EDITOR'S PICKS
Many communicators are working from home during COVID-19, and no matter your set up—a standing desk, card table or kitchen counter—you can select office accessories and supplies to add your personality to your working space while increasing focus and productivity.
Check out these items:
---
SOUNDING BOARD
Do you have a digital newsroom or corporate blog for updates and storytelling efforts?
Do you have a digital newsroom or corporate blog for updates and storytelling efforts?

Show off your efforts below and we'll share in tomorrow's #DailyScoop.

— PR Daily (@PRDaily) October 5, 2020
Share your efforts with us below and under the hashtag #DailyScoop. We'll share in tomorrow's roundup.
Is there a question you'd like us to ask in an upcoming poll? Let us know!
Editor's note: Ragan Communications may earn a commission through our affiliate partnerships when purchasing items in our content.
COMMENT