Cleveland's MLB team to change name, Reddit purchases short-form video app Dubsmash, and mobile video games to reach $165.9B this year
Also: Google shares outage information across its services, Pfizer tweets images of COVID-19 vaccine leaving its factory, Universal and Disney World Resorts seek engagement, and more.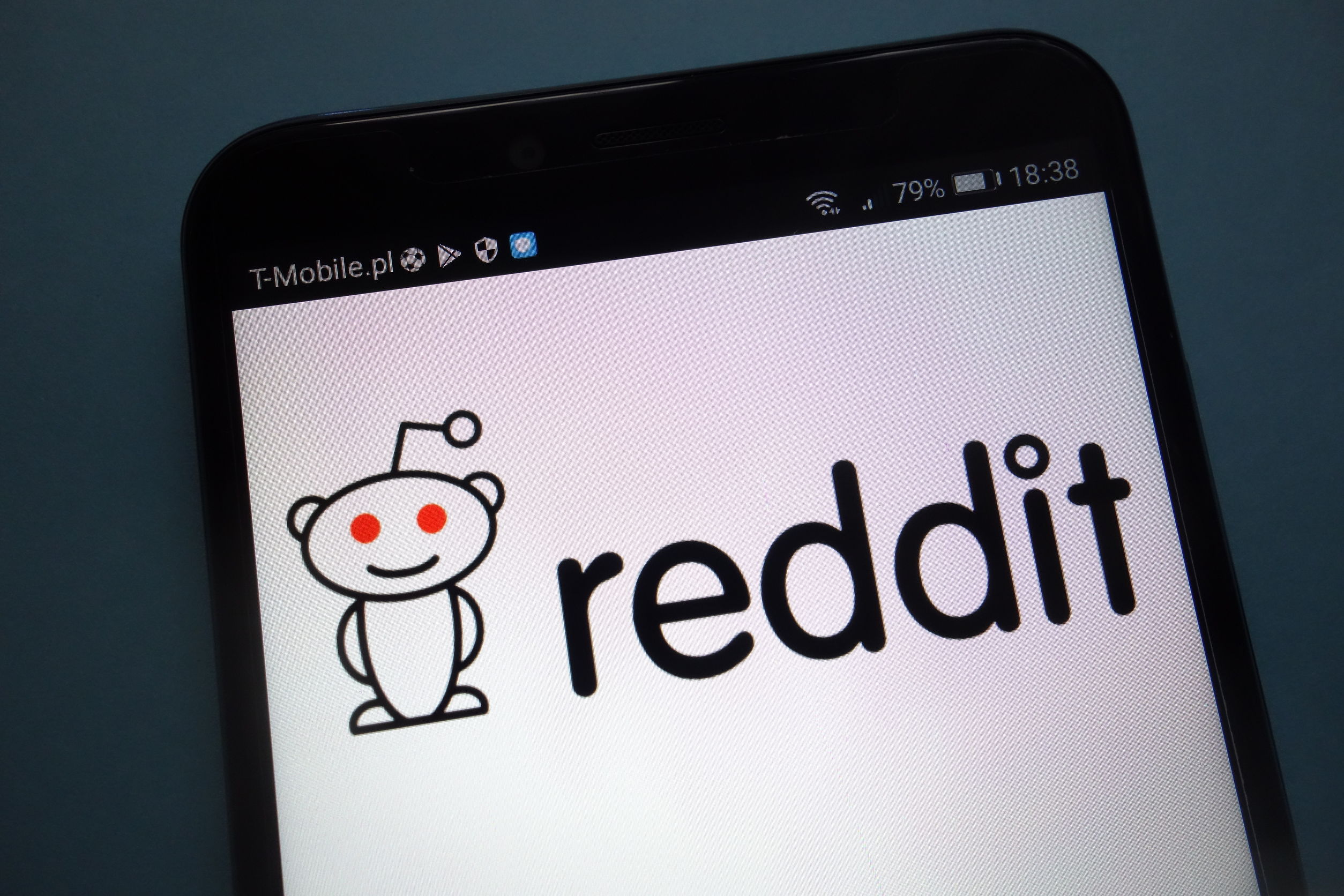 Hello, communicators:
Google experienced an outage on Monday morning, which stopped users from accessing YouTube, Gmail, Google Drive or Google Classroom for roughly an hour until the company's services were back online for many users after 8 a.m., Eastern time.
Along with updating its status dashboard, the company's multiple platforms and teams tweeted updates, such as those below:
Today, at 3.47AM PT Google experienced an authentication system outage for approximately 45 minutes due to an internal storage quota issue. This was resolved at 4:32AM PT, and all services are now restored.

— Google Cloud (@googlecloud) December 14, 2020
We are aware that many of you are having issues accessing YouTube right now – our team is aware and looking into it. We'll update you here as soon as we have more news.

— TeamYouTube (@TeamYouTube) December 14, 2020
We're all clear folks! Thanks for staying with us.

— Google Workspace (@GoogleWorkspace) December 14, 2020
A few organizations took the opportunity to grab attention. Internet privacy company DuckDuckGo placed ads alongside Twitter trends related to the outage, and Global Giving tweeted this message:
While #Google and #YouTube are down, we know of the perfect website to browse: https://t.co/tU6BtbYhtP 😉

We've got everything: reports from projects around the world, hundreds of articles in our Learn Library, and even a whole Insider Blog so you can keep up with us!

— GlobalGiving (@GlobalGiving) December 14, 2020
Here are today's top stories:
Cleveland's MLB franchise to change name
The Cleveland sports team is planning to retire the name (Indians) it has carried since 1915, answering years of protests from Native American organizations and fans that called the moniker racist. The team still has yet to formally announce the change, along with its plans, through several publications have reported on potential plans that include following in the footsteps of the Washington Football team it dropped its name.
The Wall Street Journal reported:
It is unclear at this point what the Indians will call themselves or exactly when they will fully retire the Indians name. An official announcement will likely come this week, but the team isn't expected to unveil a new name at that time. During the 2019 season, Cleveland eliminated Chief Wahoo—a grinning, red-faced caricature of a Native American that served as their logo—from their uniforms, caps and signs at Progressive Field.
"One of the people said Cleveland planned to keep the Indians name and uniforms for the 2021 season while working to shift as early as 2022," The New York Times reported.
Why it's important: The MLB team has been bucking growing criticism for years over its name, logo and mascot, and the recent news is the latest in a string of announcements from organizations that are looking to clean up their branding of any racist or non-inclusive imagery and names.
---
TACTICALLY SPEAKING
Pfizer tweeted photos from the first shipment of its COVID-19 vaccine leaving its plant in Kalamazoo, Michigan:
📸: The first shipment from our Kalamazoo plant. @UPS @FedEx
.
.
The Pfizer-BioNTech #COVID19 vaccine has not been approved or licensed by the @US_FDA but has been authorized for emergency use to prevent COVID-19 in individuals 16+. See conditions of use: https://t.co/OS1tgYopUj pic.twitter.com/yogti0Ahcq

— Pfizer Inc. (@pfizer) December 13, 2020
The Detroit Free Press also tweeted a video, which racked up views and comments along with Pfizer's tweet:
a year ago i could not have imagined the depths of emotion i would feel at watching a 3 min video of some delivery trucks pulling slowly out of a parking lot https://t.co/FoYLzxLJFA

— Tracy Chou (@triketora) December 13, 2020
The move to share on social media is a savvy one on Pfizer's part, especially as the pharmaceutical company's PR team probably invited Detroit Free Press and other news media organizations to film the trucks leaving its plant for additional coverage. Pfizer included an FDA warning and link to additional information, but kept hope and positivity the focus of its tweet—fitting for a year where many consumers and employees are overwhelmed and looking for uplifting news in between crisis communications and updates.
---
MEASURED THOUGHTS 
Video game growth has risen dramatically through the COVID-19 crisis, as many consumers stay at home and turn to computer, console and mobile games for entertainment and virtual connection with friends and family. DotComInfoway.com revealed in an infographic that mobile games now account for 51% of global revenue in the gaming industry and is forecasted to amass $165.9 billion by the end of 2020—highlighting a burgeoning marketing opportunity.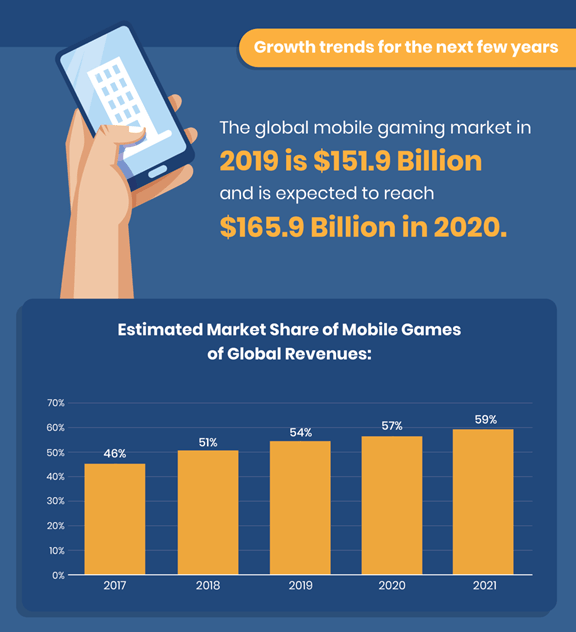 Digital marketing opportunities for mobile games don't just include ads, either. DCI gave an overview of several popular monetization and promotion strategies, including in-game brand placements (something Wendy's took advantage of with Fortnite), video ads tied to in-game rewards and influencer campaigns: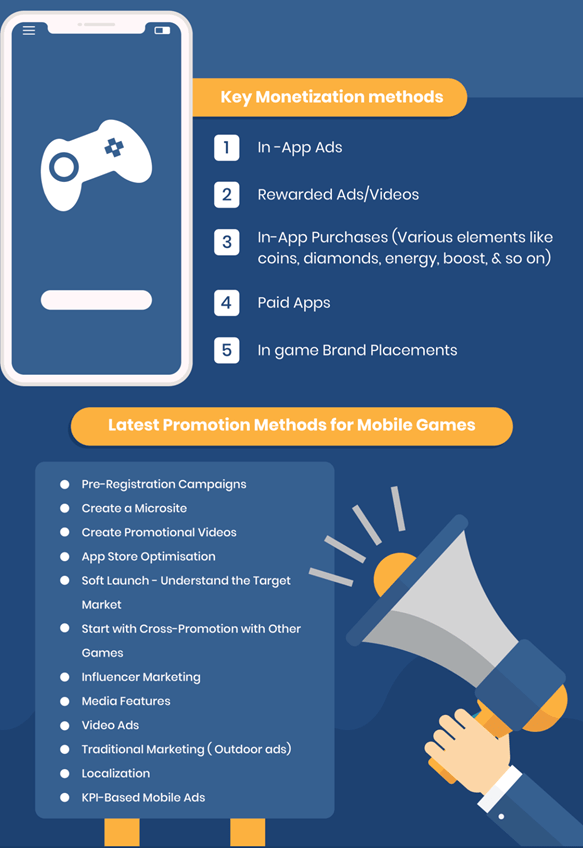 You can view DCI's entire infographic here.
---
CRISIS LEADERSHIP NETWORK
Looking for more insight on how to address the current global crisis and lead your organization into a strong recovery?
Join Ragan's Crisis Leadership Network to connect and brainstorm with peers, get the latest intelligence and research and start to strategize for the future of your organization.
Learn more about this exclusive membership here.
Reddit acquires TikTok rival Dubsmash
The social media platform known as "the front page of the internet" has purchased the short-form video app Dubsmash in a push to create more video content. Reddit first launched video on its platform in 2017, and said its streaming video features have doubled in 2020, with users publishing "millions of videos." 
The Wall Street Journal reported:
San Francisco-based Reddit is best known for its message boards on millions of topics and its "ask me anything" digital town halls with celebrities, politicians and various experts. Earlier this month, the social-media company disclosed for the first time that it had an average of 52 million daily active users as of October, up 44% from a year earlier.

… "The transition to video will be bigger than the transition to mobile," said Reddit Chief Executive and co-founder Steve Huffman. "We're still only at the beginning."
Dubsmash will bring two key strengths to Reddit. First, Dubsmash's mission is unique among social platforms, and is aligned with Reddit's own mission of bringing community and belonging to everyone in the world. Just as Reddit is a place for content you won't see anywhere else on the Internet, Dubsmash provides a welcoming platform for creators and users who are under-represented in social media.

Second, we will integrate Dubsmash's innovative video creation tools into Reddit, which will empower Reddit's own creators to express themselves in original and authentic ways that are endemic to our communities.
Though Dubsmash is keeping its total user numbers close to the vest, it shared several interesting platform analytics. About 30% of Dubsmash's users create videos on the app daily, and 70% of its entire user base is female. Roughly 25% of Black teens in the United States use Dubsmash as well, and the platform racks up more than one billion video views monthly.
Why it matters: If content is king, short-form video is its queen. As social media companies ramp up their features, tools and acquisitions to offer this content format to both social media users and brand managers, communicators across industries should integrate snackable videos and visuals across their digital campaigns and efforts. This will be especially crucial if you're looking to attract and engage younger consumers.
---
SOCIAL BUZZ
Universal Orlando Resort recently trolled its rival Walt Disney World Resort with a tweet referencing Disney's upcoming evening show, HarmonioUS. The show includes a barge holding a giant screen, which will feature projections during the show that will also include fireworks.
We've tried it. 2/10 for CityWalk aesthetics. pic.twitter.com/eAL9sHV2pD

— Universal Orlando Resort (@UniversalORL) December 12, 2020
The jab comes along with a report that Disney World was experimenting with covering its maskless riders' photos with digital face coverings.
Walt Disney World News picked up on a private Dec. 6 Facebook group post noting that the theme park had begun digitally adding masks to riders' faces after the fact.

In a photo posted on Facebook from Animal Kingdom's Dinosaur ride, there is a group of four people up front and two in the back row. The woman in the back row has a black face mask over her face that appears to have been digitally added on.
Though Disney said it stopped the effort, it appears to not let maskless riders purchase their ride photos in an effort to enforce COVID-19 safety requirements.
USA Today reported:
"In response to guest requests, we tested modifying some ride photos. We are no longer doing this and continue to expect guests to wear face coverings except when actively eating or drinking while stationary," Disney said in a statement provided by spokesperson Jacquee Wahler.
Both Universal and Disney Resorts have been grappling with ways to keep social media engagement and brand affinity high throughout the COVID-19 crisis, especially as parks have been closed or limited in attendance.
---
TAKE OUR SURVEY
We want to know about how PR agencies are building lasting, sustainable relationships with clients, what is working and what is rubbing both parties the wrong way. That's why we're partnering with The Institute for Public Relations on a new survey to learn more about the state of the agency/client relationship.
Please take this 10-minute survey here.
---
EDITOR'S PICKS
As you're altering your holiday campaigns and searching for ways to engage consumers and employees during COVID-19, don't forget the power of gifts. These can come in the form of interactive content and holiday sweepstakes for your social media followers or thoughtful gifts given by you or your entire organization to members of your workforce, partners, influencers and more.
Check out these gift ideas:
---
WHAT YOU SAID
We asked for your favorite PR, marketing or social media efforts of the year, and The Martin Agency shared a thread from its October announcement of acquiring seven new clients. The Twitter thread, which sought applications for 45 new positions at the agency, asked its followers to guess the client based on a few hints:
🚨🚨 #GIGALERT 🚨🚨 We're hiring for 45 positions. We can't tell you everything about our 7 new clients, but we can tease…👀

Let's play a game (thread time)! pic.twitter.com/RBraEPTGQx

— The Martin Agency (@MartinAgency) October 8, 2020
The effort was a clever way to rack up social media interaction and expand its talent pool, and highlights a different way to announce new agency clients and openings—especially because the traditional press release highlighting either won't stand out in reporters' inboxes.
Is there a question you'd like us to ask in an upcoming poll? Let us know!
---
SOUNDING BOARD
Are you integrating video or mobile games into your digital PR and marketing strategies in 2021?
Are you integrating video or mobile games into your digital PR and marketing strategies in 2021?

Weigh in below, and we'll share in tomorrow's #DailyScoop.

— PR Daily (@PRDaily) December 14, 2020
Share your thoughts below or on Twitter using the #DailyScoop hashtag.
Editor's note: Ragan Communications may earn a commission through our affiliate partnerships when purchasing items in our content.
COMMENT