Dating site creates new features to support Black Lives Matter movement, garnering 95 million media impressions
Its questionnaire and badge allowed users to show their support for BLM. This has earned OkCupid a win in the Cause-Related Marketing Campaign category of Ragan's PR Daily Awards.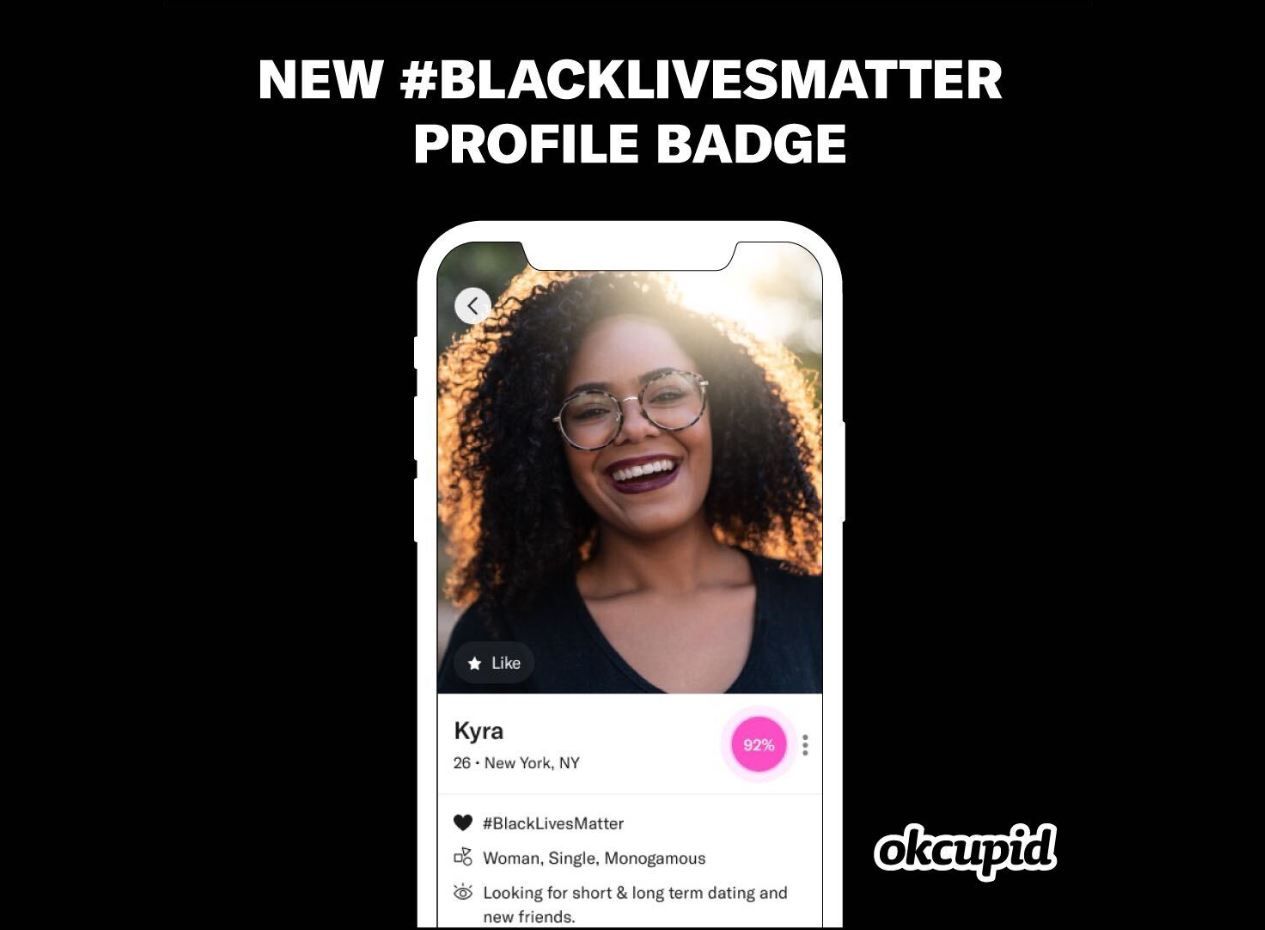 OkCupid prides itself on being a place that fosters connection and conversation, and wanted to do its part to support the Black Lives Matters movement.
The online dating service offered new product features, including a profile badge and questions focused on racial justice and equality. To boost awareness for these features, it leveraged CRM, earned and owned media and social media.
The #BlackLivesMatter badge was announced on the site's blog and announced it would be donating $1 million in advertising space on its site to Black civil rights organizations. A full-page in-app notification, emails and push notifications reached more than 1 million people. Posts were released across its social media channels and select journalists were targeted for media coverage.
More than 235,000 people have added the badge to their profiles since the launch. Media coverage in outlets including AdAge, Adweek and Mashable have led to more than 95 million impressions.
One social media, its tweets addressing Black Lives Matter have received more than 250,000 impressions. Two Instagram posts addressing the movement reached more than 13,000 accounts, with more than 20% of them not current OkCupid followers.
For more info on Ragan's awards programs, check our our awards page.
COMMENT