GM and Honda announce partnership, T-Mobile launches #Project10Million, and McDonald's offers 'Travis Scott' meal
Also: Virgin Atlantic to lay off 1,150 employees, TD Bank showcases its efforts to support racial equality and diversity, Hawaiian Airlines eliminates change fees, and more.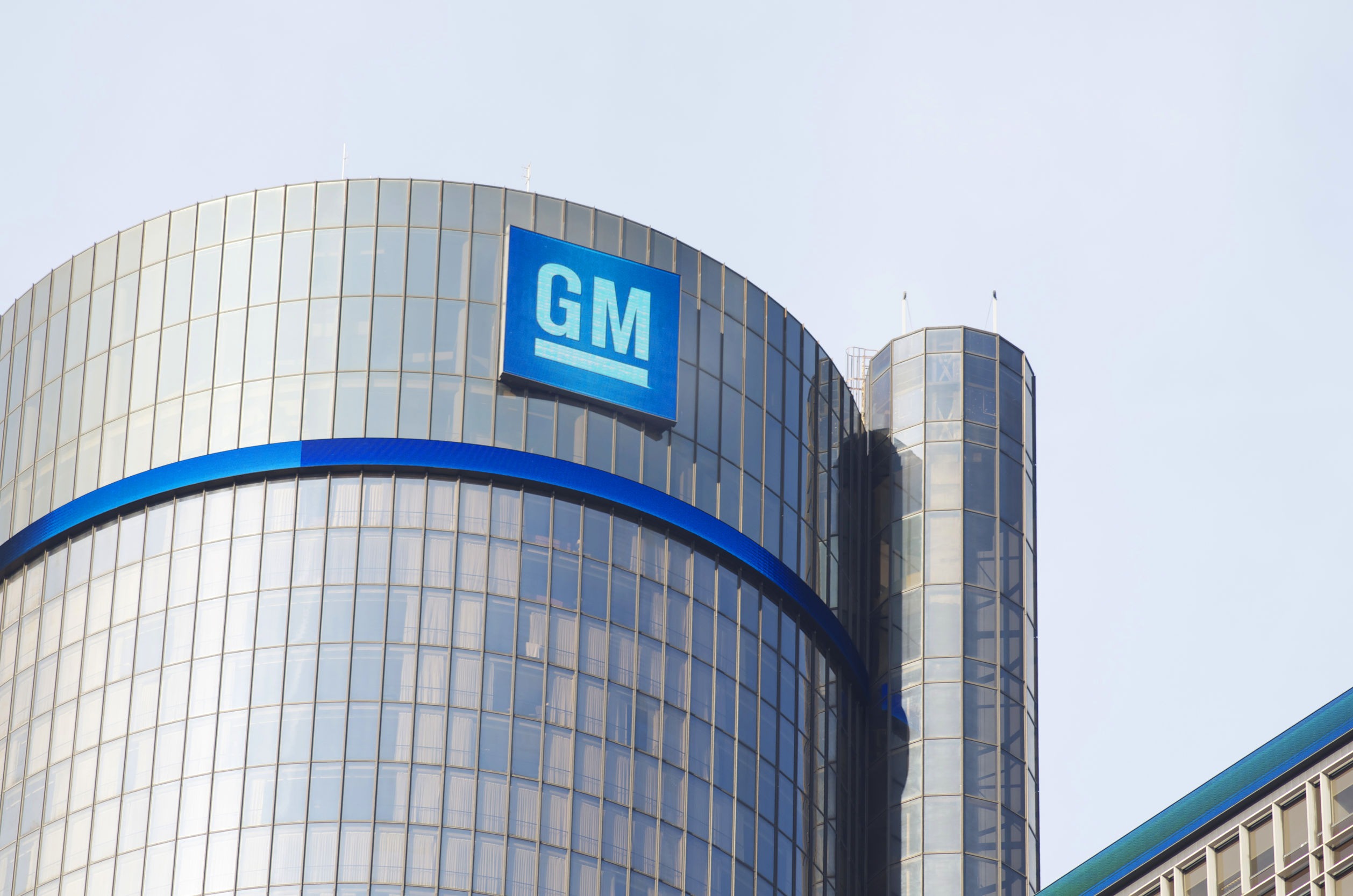 Hello, communicators:
Virgin Atlantic is the most recent organization to announce layoffs and will cut 1,150 jobs.
"Until travel returns in greater numbers, survival is predicated on reducing costs further and continuing to preserve cash," it said.

… It said the past six months had been "the most challenging in Virgin Atlantic's history", and that "regrettably the airline must go further one last time with changes at scale, to ensure it emerges from this crisis".
Here are today's top stories: 
General Motors and Honda to form 'strategic alliance'
The two automakers plan to partner and "collaborate on a variety of segments in North America," which includes the two companies sharing electric and internal combustion propulsion systems as well as other vehicle parts or entire models, which will then be sold under their respective brands.
In a statement filled with jargon, General Motors' president, Mark Reuss, said:
We're excited to announce plans towards establishing a North American auto alliance with @HondaInAmerica to explore sharing vehicle platforms, propulsion systems, connectivity services and more. https://t.co/Zy3KA6XBMC pic.twitter.com/pIm5YfMY35

— General Motors (@GM) September 3, 2020
Honda wrote in its press release:
The scope of the proposed alliance includes a range of vehicles to be sold under each company's distinct brands, as well as cooperation in purchasing, research and development, and connected services. 
Why it's important: The partnership will enable GM and Honda to more effectively create sustainable offerings and explore future technologies. This is especially important in light of COVID-19, when many organizations arer still scaling back production as well as their workforces. Consider how you can partner with other organizations, even if it's just to exchange information and insights on crisis response and recovery messaging.
---
TACTICALLY SPEAKING
McDonald's is adding a new menu offering—rapper Travis Scott's favorite meal from the fast food chain. The offering, which is a Quarter Pounder with cheese, lettuce, bacon and barbecue sauce, served with a Sprite and a side of fries, will be available for a limited time in partnership with Scott and his music label, Cactus Jack.
CACTUS JACK FOR MCDONALD'S https://t.co/48HdxmgwO4 pic.twitter.com/ke0a7U9g4n

— TRAVIS SCOTT (@trvisXX) September 3, 2020
McDonald's chief marketing officer, Morgan Flatley, told Business Insider that the partnership is crucial to helping it connect with and entice younger consumers.
According to Flatley, people under the age of 34 are "becoming more and more challenging for brands to reach."

"How they engage with media is different," Flatley said. "They look to recommendations much more than any other generation has. They're very reliant on social media. They're very reliant on their friends."
What do you think of the announcement? Tell us your thoughts under the #DailyScoop hashtag.
---
MEASURED THOUGHTS
TD Bank recently published its third quarter corporate citizen newsletter:
In the newsletter, the financial organization outlined its COVID-19 response and efforts, both within the organization and in the community. These initiatives included a series of webinars for nonprofits, more than $7.6 million in grants to support COVID-19 recovery solutions, and locally sourcing 120,000 masks for frontline workers.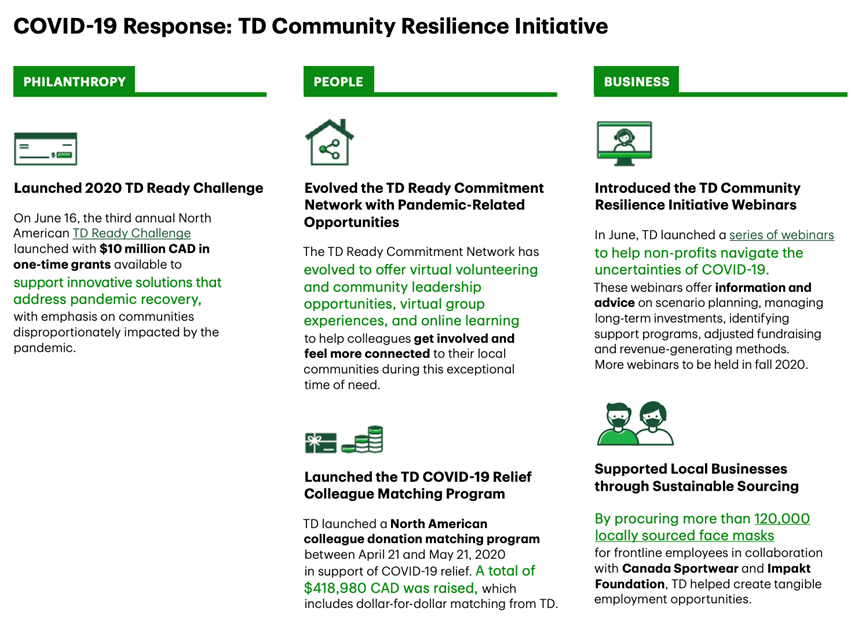 The visually compelling report is a great example of showcasing your efforts in easy-to-digest snapshots. TD Bank's newsletter reads like a report showcasing findings for a survey, which makes it easier to understand and more interesting. When crafting your next corporate report, take inspiration from measurement pros and consider this strategy.
You can read the whole report here.
---
CRISIS LEADERSHIP NETWORK
Looking for more insight on how to address the current global crisis and lead your organization into a strong recovery?
Join Ragan's Crisis Leadership Network to network and brainstorm with peers, get the latest intelligence and research and start to strategize for the future of your organization.
Learn more about this exclusive membership here.
 T-Mobile launches #Project10Million to increase internet access
The company announced that its $10.6 billion program will offer free Wi-Fi hotspots to 10 million eligible households as well as give school districts free internet access and offer low-cost monthly data plans, so teachers and students can better connect as they virtually learn:
Today, we're launching #Project10Million to help ensure students have the reliable internet access they need. With free data, free Wi-Fi hotspots, and affordable devices for those in need, we're working to connect the 50 million school children now learning remotely. https://t.co/1q4aaqamtu

— T-Mobile (@TMobile) September 3, 2020
T-Mobile's chief executive, Mike Sievert, outlined the program, its importance, and how it fits into the company's other initiatives in a YouTube video:
Why it's important: The effort was created before COVID-19 moved many school programs online for the fall, but Sievert said that because of the crisis and increased virtual learning requirements, T-Mobile will "enhance" the offerings to help it become "not just a bigger company, but a better one." Think about the community efforts you can make to improve your communities as well as your brand reputation.
---
DOWNLOAD OUR REPORT
Following the deaths of George Floyd, Ahmaud Arbery, Breonna Taylor and others, organizations were pushed more forcefully than ever before to take stands against systemic racism and move to support social justice initiatives. Which responses made an impact—and which responses fell flat?
Learn from 10 of the biggest brand messages in our special report, "Organizational responses to Black Lives Matter." The report offers communicators important takeaways to lead organizations and clients in the second half of 2020 and into the future.
---
TACTICALLY SPEAKING
Following in the footsteps contrails of United, Delta and American Airlines, Hawaiian Airlines announced that it's permanently dropping its change fees for all except its Main Cabin Basic Fares. Those reduced-price fares can also be changed without fees through the end of 2020.
Farewell change fees. 👋

Starting today, Main Cabin, Extra Comfort and First/Business Class guests can now reschedule any Hawaiian Airlines flight without change fees.

Say aloha to effortless travel. ✈️

Learn more: https://t.co/VfXF9l60YR pic.twitter.com/sCm61TP3YH

— Hawaiian Airlines (@HawaiianAir) September 3, 2020
The airline's chief executive, Peter Ingram, said in a statement:
We know our guests' plans change for a variety of reasons, and we want them to book a flight with confidence and the flexibility to travel when they are ready to take that special Hawai'i vacation, visit friends and relatives or do business on our neighbor islands.
As you respond to the COVID-19 crisis and adjust your business models and continuity plans, realize that many changes will be permanent. Having a long-term outlook during times of uncertainty is challenging, but necessary whenever possible to provide both employees and external stakeholders with reassurance and stability moving forward.
---
WHAT YOU SAID
We asked how you find uplifting content during this time of uncertainty and crisis, and nearly 44% of you follow social media accounts that post positive and inspirational content, while 26% watch uplifting videos and 17% subscribe to newsletters that compile good news and heartwarming stories. Thirteen percent of you don't seek out this type of content:
In our continuing time of uncertainty and crises, how do you find uplifting content?

Share what makes you smile or gives you motivation below, and we'll share in tomorrow's #DailyScoop.

— PR Daily (@PRDaily) September 3, 2020
Is there a question you'd like us to ask in an upcoming poll? Let us know!
---
SOUNDING BOARD
Are you as excited for the holiday weekend as we are?
Are you as excited for the holiday weekend as we are?

Show us your Labor Day weekend plans in a GIF, and we'll share in Tuesday's #DailyScoop. pic.twitter.com/xwIBunbnT5

— PR Daily (@PRDaily) September 4, 2020
Share with us your Labor Day weekend plans below and under the #DailyScoop hashtag, and we'll share on Tuesday. The Ragan offices are closed Monday, Sept. 7. Have a happy and safe weekend.
COMMENT
One Response to "GM and Honda announce partnership, T-Mobile launches #Project10Million, and McDonald's offers 'Travis Scott' meal"
Ronald N. Levy

says:

If mighty America makes an alliance the way mighty GM has allied with Honda, we could end all our casualties in the Middle East and save billions a year.

OUR PROBLEM is that we've suffered over 7,000 deaths, 50,000 wounded plus billions in expenses in Iraq, Afghanistan and Syria.

OUR OPPORTUNITY is to have a mutual defense agreement providing:

.1. We pull all our troops out of the Middle East.

.2. Our military duties there are taken over at their own expense by Saudi Arabia, UAE and Qatar whose modern armies can oppose guerrillas the way police oppose criminals.

.3. In return America welcomes the three allies into NATO with the same protection we already give our present 29 fellow NATO members.

THE BENEFIT would be no more Middle East casualties or expense for us, and no danger to our three Arab allies that Iran or anyone else may invade them. No one invades America's allies.

Millions of Americans might at first question who wants to be allied with Arabs but one in every four Americans dies of cancer. So if the three rich oil countries donate to our Sloan Kettering a $1 billion Arab-American Anti-Cancer Center seeking a vaccine to reduce our cancer deaths 50%, plus donating $100 million a year for expenses, would 100 million Americans eagerly want congress to say yes?

America's Memorial Sloan Kettering Cancer Center already employs one of the world's top anti-cancer vaccine hunters, Baghdad-born Dr. Anas Younes. Buy that doctor some Arab clothing!