President Biden responds to Kabul terrorist attack, Americans check Snapchat and TikTok for vaccine news, and ABC News orders independent assault investigation
Also: Brands measure gender parity for Women's Equality Day, Electronic Arts shares accessible video game patents, TikTok limits spread of viral Milk Crate Challenge, and more.
Hello, communicators:
Several brands celebrated Women's Equality Day on Aug. 26 with announcements and campaigns announcing their commitments to gender parity.
Beer brand Michelob Ultra has pledged $100 million to increase the visibility for women's sports by dedicating 50% of its lifestyle media inventory to content that features and promotes female athletes and women's sports by 2025, representing female and male athletes equally in all advertising moving forward and ensuring equal representation of female and male athletes on the brand's influencer roster.
As part of the initiative, Michelob Ultra has partnered with Nneka Ogwumike, WNBPA President and a leading voice for women athlete representation, along with CeCe Telfer, the first openly transgender female athlete to win a NCAA title, and basketball analyst Andraya Carter.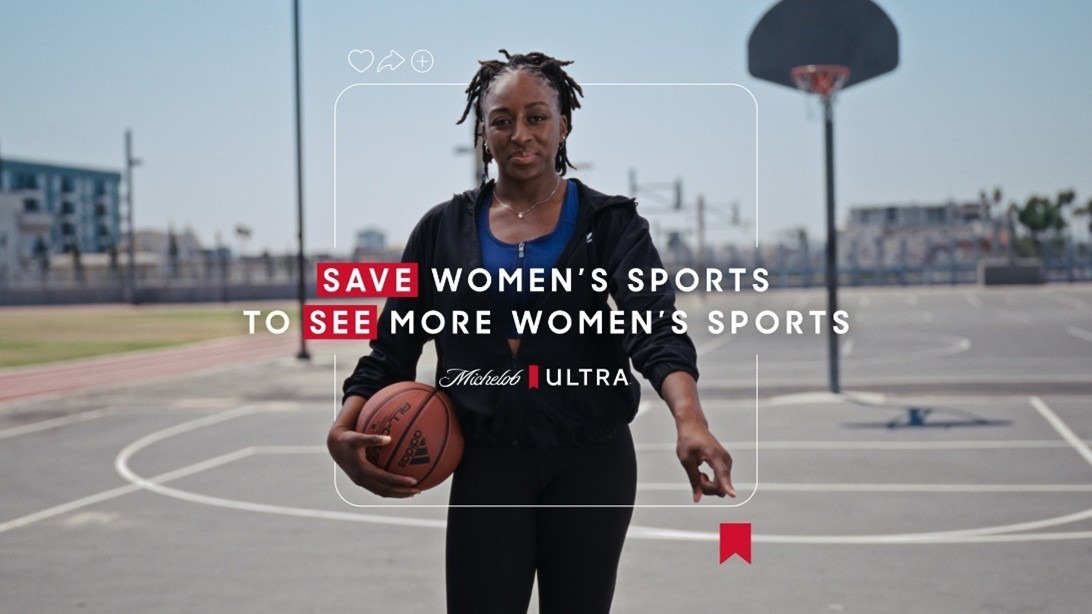 "Michelob ULTRA is proud to be a longtime partner of female athletes and organizations, and as a leader in both the beer and sports marketing industries, there's so much more we can do to help support equal pay when it comes to women's sports," Michelob Ultra's VP of Marketing Ricardo Marques said in the press release. "We need to set the example, and the time for equality has always been now. Our commitment demonstrates Michelob ULTRA's core belief that female athletes deserve an equal experience, whether they're on the court, in the newsroom or on our TV screens."
L'Oréal USA also announced on Women's Equality Day that it's the first company worldwide to be EDGEplus certified. This new certification from EDGE (Economic Dividends for Gender Equality) sets a global standard that enables organizations to go beyond gender and measure the intersectionality between gender and race/ethnicity, gender identity, sexual orientation, age, disability and nationality.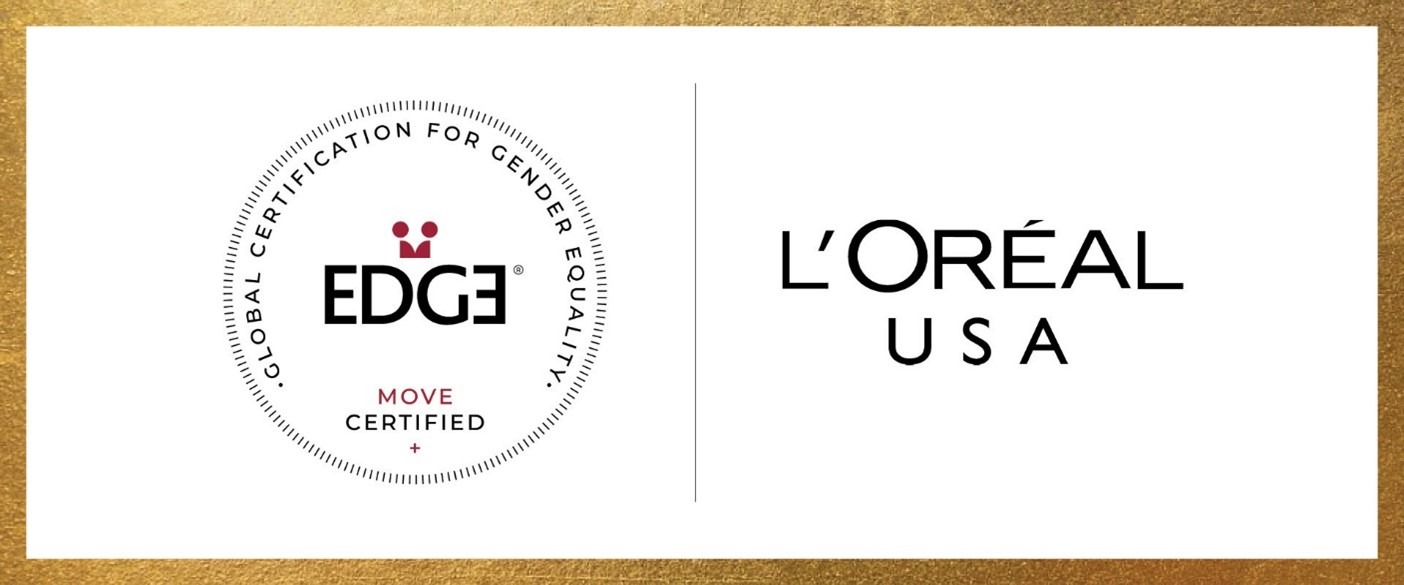 "We are proud to pioneer the new EDGEplus certification for the beauty industry and other sectors around the world and are motivated by this milestone to accelerate our progress,"  L'Oréal USA President and CEO Stéphane Rinderknech said in a press release.
It's only appropriate that both L'Oréal and Michelob's announcements tie their commitments to dollars and hard numbers, given the holiday's focus on quantifying equality. Michelob's campaign goes the extra mile by including a benchmark goal and working with partners who are already making progress to advance women's equality in sports, while L'Oréal's announcement of its EDGEplus certification emphasizes the power that comes from working with an external partner that offers third-party validation.
Here are today's top stories:
Biden emphasizes communication in address after Kabul terrorist attack
President Biden spoke to the world on Wednesday evening after an ISIS terrorist attack at the Kabul airport in Afghanistan killed 72 Afghans and 13 U.S. soldiers. Speaking with a solemn tone, and vowing revenge, Biden emphasized his close communication with military officials in the U.S. and Afghanistan as the government coordinates next steps.
The New York Times shared a transcript of Biden's remarks:
I've been engaged all day, in constant contact with the military commanders here in Washington and the Pentagon as well as in Afghanistan and Doha. And my commanders here in Washington and in the field have been on this with great detail, and you've had a chance to speak to some so far.

Over the past few weeks—I know many of you are probably tired of hearing me say it—we've been made aware by our intelligence community that the ISIS-K, an archenemy of the Taliban, people who were freed when both those prisons were opened, has been planning a complex set of attacks on the United States personnel and others. This is why from the outset I've repeatedly said this mission was extraordinarily dangerous and why I've been so determined to limit the duration of this mission.
Why it matters:
Biden's statement, arriving more quickly after the Kabul attack than his initial remarks were delivered after the Taliban's takeover of Afghanistan, highlights the power of strategic communication during a crisis.  Biden also avoids opportunism, despite doubling down his on initial decision to withdraw from Afghanistan, in referencing the terrorist attack. The speech was an example of how repetition of key messages in your statements creates a consistent, controllable narrative.
---
MEASURED THOUGHTS
A new report from Pew Research found that 79% of Americans who regularly get news on Snapchat and 77% of those who regularly get news on TikTok consider those social media channels an important way to keep up with news about COVID-19 vaccines. While those platforms were not popular news sources over all (just 6% for TikTok and 4% for Snapchat), YouTube was a surprisingly popular news source, taking second place to Facebook (31%) with 22% saying they regularly get news on the video platform.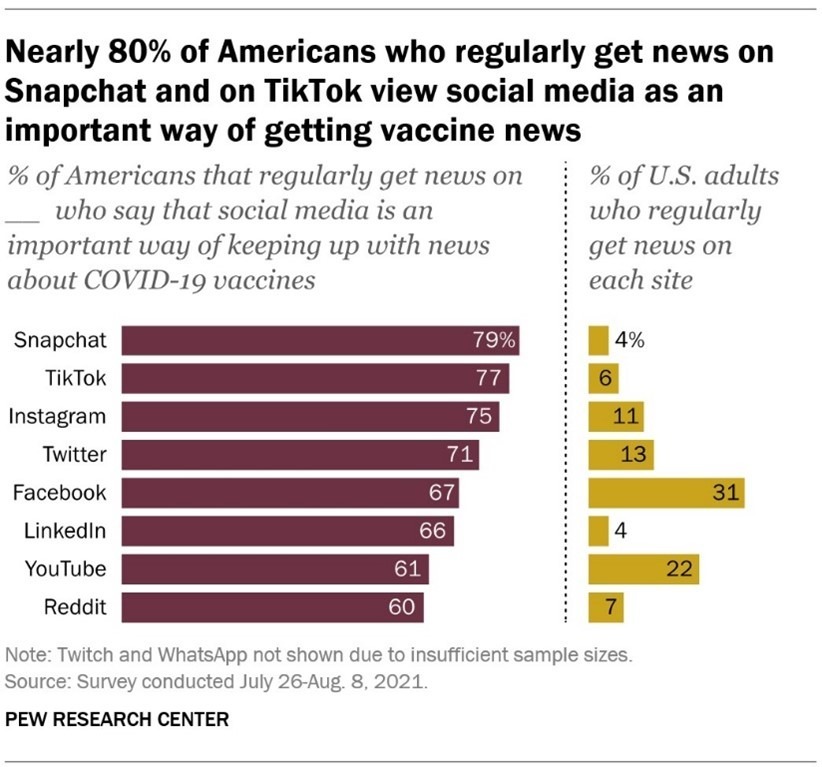 While these numbers don't suggest adults are flocking to Snapchat or TikTok for news, they do serve as a reminder that no social media channel should be considered out of bounds for your media relations strategy. YouTube's surprising showing, meanwhile, suggests that the channel is worth considering as a home for your announcements, executive communications and more.
Check out the full report here.
---
TECH TALK
Video game developer Electronic Arts (EA) will provide other developers with access to its accessibility patents as part of a new push to make video games more inclusive for differently-abled players.  The company's pledge includes five patents focused on helping players with vision, speaking, hearing and cognitive disabilities.
"Our accessibility team has long been committed to breaking down barriers within our video games, but we realize that to drive meaningful change, we need to work together as an industry to do better for our players," EVP of positive play, commercial and marketing Chris Bruzzo said in a prepared statement.

Bruzzo says the company will continue to listen to players "so we can understand where there are unmet needs we need to deliver for."
EA's decision to share its patents with others in the industry and focus on community feedback sets a precedent from collaboration around shared purpose and values, tacitly forcing competitors to either cooperate with EA and reinforce its status as an industry leader—or ignore the call for togetherness and risk reputational damage.
---
TAKE OUR SURVEY
If you're looking for benchmark data to take to your bosses the next time you ask for a raise or search for a new job, lend us a hand—and help yourself and your peers while you're at it. Participate in Ragan's Salary & Workplace Culture Survey, a comprehensive look at salaries, benefits, culture, bonuses and other aspects of the job in a fast-moving industry.
Both internal and external communicators are encouraged to participate.
By taking part, you will receive a $150 discount to a Ragan virtual conference of your choice and be entered to win one of five $50 gift cards. All who complete the survey will receive a full report on the findings. Responses are anonymous. Enter by Sept. 17.
Take the Ragan Salary & Workplace Culture Survey now.
---
SOCIAL BUZZ
TikTok has disabled search terms for a new viral social media challenge that has doctors and medical experts concerned over its propensity to cause serious harm to would-be challengers. "The Milk Crate Challenge," which involves participants scaling a homemade pyramid of milk crates in an attempt to reach the summit without collapsing the structure, is the latest in a long trend of "fail video" memes:
I could watch milk crate challenge videos all day 💀😭 pic.twitter.com/anGwTMrIN8

— Josh Sánchez (@joshnsanchez) August 22, 2021
"TikTok prohibits content that promotes or glorifies dangerous acts, and we remove videos and redirect searches to our Community Guidelines to discourage such content. We encourage everyone to exercise caution in their behavior whether online or off," a TikTok spokesperson said in an email to NBC News.
When a negative trend affects your organization and others in your space simultaneously, your willingness to respond first can go a long way. Linking back to your relevant pre-existing policies and guidelines is an easy way to share a response that doesn't have to go through numerous legal hurdles, as it provides language and resources that have already been approved to share
ABC News requests independent probe of sexual assault claims
ABC News President Kim Godwin told employees that she is ordering an independent investigation into how the network handled sexual assault allegations against former "Good Morning America" executive producer Michael Corn. The allegations said Corn assaulted one current employee and one former employee. Godwin's calls for an investigation came one day after a lawsuit was filed against The Walt Disney Company, which owns ABC. Corn left the company this past April.
The Wall Street Journal reports:
"We can't have us investigating us. We need an independent person," Ms. Godwin said, according to a recording of the conference call. "The process has to be independent."

Ms. Godwin joined ABC News in May from CBS News and wasn't there when Mr. Corn departed in mid-April. She told staffers she isn't going to be "sweeping this under the rug." She said she has heard from enough people over the past day "to know we have a problem." On the call, Ms. Godwin said "the truth has to come out" and that the ABC employees named in the suit shouldn't be involved in a review of the company's handling of the allegations.

In a statement Wednesday, an ABC spokeswoman said, "We are committed to upholding a safe and supportive work environment and have a process in place that thoroughly reviews and addresses complaints that are made. ABC News disputes the claims made against it and will address this matter in court."
What it means:
A company accused of improperly addressing serious sexual harassment allegations will not understand the full breadth of the allegations until it brings in an impartial party to investigate. This approach serves as a reminder that it's OK to acknowledge what you don't know during a crisis, and often better than purporting to have all the answers and later being proven wrong.
By contrast, showing that you are open to outside expertise and feedback positions your organization as willing to grow and improve, showcasing a vulnerability that will resonate with stakeholders as being conducive to fostering lasting, actionable change.
COMMENT
2 Responses to "President Biden responds to Kabul terrorist attack, Americans check Snapchat and TikTok for vaccine news, and ABC News orders independent assault investigation"
Ronald N Levy

says:

Savvy Justin Joffre recognizes "the power of strategic communication during a crisis." PR experts may wish that Biden would more fully recognize—and use—that communications power to try reducing the killing of Americans.

THE SITUATION NOW is that potential suicide bombers may feel heroic thinking that they are sacrificing their lives in order to kill what they see as godless infidels, us.

THE SITUATION COULD BE IMPROVED for Americans if Biden makes clear that killers of Americans may also be killing their own families. It's because drones we use to bomb houses and cars of terrorists kill not only terrorists but their families and neighbors.

IT'S SIMILAR WITH VACCINATION-RESISTERS. Yes it's a free country we can admit to them but if you lose—if you add to the 600,000+ deaths from Covid so far and even if you don't—your "I'm free" exultation may result in not only the deaths of "other people" but of YOUR people, your family members and friends.

A PR opportunity, in our world where most people including us decide things based on "what's in this for me" considerations, is to motivate powerfully by showing that "what's in this for you may be the LIVES of people you love." That could motivate terrorists and anti-vaxers like everyone else.

We can back up that reality with a fact no one disputes: you're free but way over 90% of the Covid deaths are people who chose not to get vaccination.

We know that brilliant Novelli is still alive because he recently wrote for PR Daily or Ragan. It would be a blessing to the world if someone could convince him that after all his success in promoting tobacco-free kids, he should save more lives, maybe many thousands of lives as he may have saved for kids, by working for vaccinations to promote Covid-free adults.

Several great PR firms have terrific travel PR departments that get huge public exposure for pictures and stories of vacationers having a good time. It would be a blessed public service to get massive and repeated media coverage of vax-resisters being hauled out of hospitals in final trips and then vax-resisters being buried.

As PR sells cars and destinations by showing people having a good time, could we also sell a merit of vaccinations by showing vax-resisters being buried?

Ronald N Levy

says:

Instead of the great doctors pleading on TV for people to get vaccinated, the
medical experts might be more effective if guided by PR experts to be more even-handed:

.A. Here's where to call for a vax appointment and information on where to go.

.B. Here's what to do to try breathing if before you get vaxed, Covid hits you with the rapid-onset form of breathlessness called dyspnea.

.C. If someone in your household resists getting vaxed until too late, and once major symptoms hit it may be too late, here's (sadly) where to call for death certificate papers, where to send them and how to arrange a pick-up for burial or cremation.

The media are always hungry for good stories of helpful information, so
a PR program could offer money-saving tips on selecting a casket including whether to allow "I'm not afraid of Covid" people to have a say in selecting their own casket if Covid should have been more feared. What about the merits and availability of metal caskets rather than wood? Without getting gruesome, could top consumer PR writers explain the advantages of each? D

Do Amazon and other top online vendors offer attractive prices on caskets? Walmart? Perhaps even specials for decedents who didn't protect their families with either vaccination or what cemeteries delicately call "pre-arrangement"?

To protect the families of anti-vaxers who suffer what over 600,000 have suffered, should our laws require "full disclosure" by funeral parlors of mortuary and crematory fees?

How about Kekst, Joelle Frank, Sard, Abernathy and other nationally and justly famous financial PR firms—could they offer via the media helpful news you can use about wills and estate planning tips for the families of "I'm not afraid" anti-vaxers who should have been afraid?

Plus how about Washington PR and statehouse PR where laws allows multimillion dollar lawsuits for causing the death of an innocent party?
Should someone be suable who causes illness or death by coughing when sick with Covid or when having suspicious symptoms? If someone can be sued for accidentally or negligently wrecking your car or injuring you, how about for accidentally or negligently exposing you to Covid if you get it?

Many of us could be using more of our PR skills to save more lives. "Love thy neighbor" is good and "use your ability save thy neighbor's life" could be even better.

"Don't tell me what to do" say anti-vaxers and they have a right. But skilled PR can focus not on what to do but how to make the best of what you don't do in case the non-action proves fatal. I'm serious. PR could be doing more than it's doing now.