Remote workplace culture requires a strong, healthy foundation
With workers forced to telecommute, here's how organizations and comms groups can make sure employees feel connected and engaged.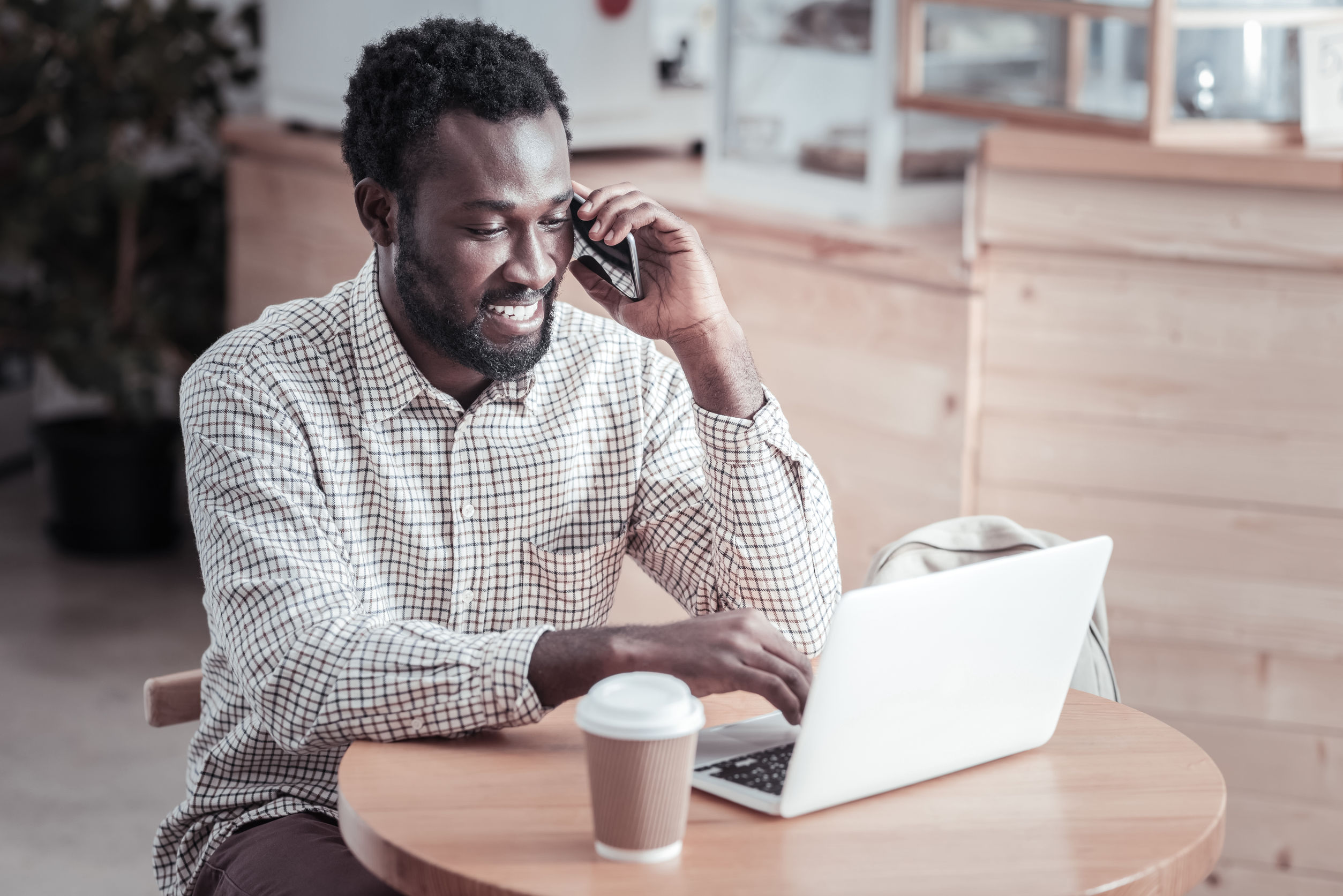 It's no secret that a positive culture contributes to a business's success. It is linked to higher rates of employee engagement, improved productivity and profitability. But, COVID has upended the workplace and now 70% of the global workforce regularly works remotely.
As more people settle into and prefer remote work, leaders are faced with the question of how to indefinitely foster a healthy remote workplace culture.
The answer: Focus on the foundational elements of any positive workplace culture. As the leader of an agency that has been virtual since its founding seven years ago, these are the core values that support culture—and how to implement them remotely.
Open communication
Effective two-way communication starts with ensuring every team member is a good fit. They should know and live out your company's mission and purpose, which means it should be ingrained within the hiring and onboarding process, visible on paper in the employee manual and driven home every day. After that, successful communication hinges on an environment built on Radical Candor, the ability to care personally and challenge directly, even if you're communicating primarily through email, Slack and video calls.
Here's what that means practically:
Give regular updates on goals, new business efforts and insight on critical issues like company finances or position on major current events. It may feel unnatural at first, but this level of trust helps employees feel secure in their livelihoods and invested in their work.
Create a "we vs. me" team-focused mentality that prioritizes direct praise, discourages internal competition and creates a culture of shared work through incentives like profit sharing. This empowers everyone to be good stewards of the business and work environment.
Listen well. Group meetings for updates are valuable, but also implement an open-door policy and set aside time for employees and their leadership to connect through regular video meetings. These touchpoints help employees feel heard while giving you an idea of areas of the business that require more reflection or change.
Emphasize the importance of communication. This is critical for teams that need to work and collaborate virtually.
Provide virtual tools and processes that foster open communication across the organization. For Belle, that means a virtual office as well as Slack and Teamwork Projects.
Be intentional
Defining mission and values is important, but they're nothing more than words if they don't match the values of every member of the team, starting with leadership.
Here's what that means practically:
Walk the walk so that everyone sees it. Schedule each day of the week to focus attention on an individual aspect of your organization's values. Set it on your calendar. Tell your team about it.
Lead culture-focused discussions regularly. Find ways to engage the team and live out values in weekly meetings. This doesn't have to take longer than 15 minutes.
Grow the leaders. Help them explore passion projects, do good in their community and give more opportunities for development during working hours.
Empower team members. Elevate them by encouraging them to take on new roles or projects, continually challenge them and provide learning opportunities tailored to their interests and goals. There may be the odd mistake, but for well-trained employees, they'll likely be rare and provide opportunities for the team's learning and growth.
Care
As with any relationship, a culture is built with the contribution of each person's thoughts, words and actions. It requires everyone on the team to be accountable and hold each other accountable through communication, teamwork, candor and vulnerability.
Here's what that means practically:
Care personally. Take the time to get to know your colleagues—their interests, their passions, their hobbies, their dreams.
Build trust. Open communication is a start, but trust is often built in critical moments. Keep this at the forefront when giving or receiving feedback, responding to concerns or leading crucial conversations.
Create an environment where employees can be themselves at work, and be honest.
Don't be afraid to make changes if a process or tool isn't the right fit. Having humility to admit when even the smallest details need reevaluation makes waves.
Value face time. In a remote environment, it's natural for people to miss in-person connection. Daily 15-minute check-ins, weekly hangouts and informal get-togethers can help fill that void. Encourage your team to host virtual book clubs together or take walks outside while talking on a conference line. (And face time means using video, not just phone calls.)
When it's possible, come together in real life for some fun. While this may not be happening anytime soon, the Belle team typically takes two trips together each year. This in-person time is fulfilling and rejuvenating for our entire team.
A true positive workplace culture requires a strong foundation. While you may utilize a new approach or different tools in a virtual environment, the building blocks to creating a positive culture—open communication, intentionality and care—are the same in any type of workplace.
Kate Finley is the founder and CEO of Belle Communication, an award-winning PR, influencer and social media firm based in Columbus.
COMMENT
2 Responses to "Remote workplace culture requires a strong, healthy foundation"
Ronald N. Levy

says:

I'm waiting for a company to win enormous goodwill with employees, consumers and legislators by announcing this policy:

.1. We strongly believe that no one has a right to kill you.

.2. We also believe that not wearing a mask on the street or other places you have every right to walk isn't brave or carefree but stupid and murderous.

.3. Therefore we favor a law that just as it's against the law for drivers to knowingly endanger your life and others by driving at higher-than-lawful speeds, it should be against the law for pedestrians to knowingly endanger your life and others by not wearing a mask when they should.

.4. At our company's expense we are hiring a major public relations firm and advertising agency to campaign for mask safety regulations that are not a "please do it" but the law of our land with fines or jail terms for intentional violators of the law.

.5. What we appeal to YOU to do if we can get this law passed is to aid enforcement by reporting violations to the police.

.6. The public has a RIGHT not to be killed by speeding drivers—whether they are drunk or just expressing their feeling that they have a right to do whatever they want—and the public has a RIGHT not to be killed by mask safety violators, so we ask you to join with us in fighting for more safety and to pray for our success.

Judge how this policy announcement would affect employee relations, sales and public esteem.

Alina Haitz

says:

I find value in this article. Working home and the balance is very different for each individual contributor. With COVID-19 and isolating ourselves from loved one's that are vulnerable, WE must all have compassion and empathy for our fellow colleagues!