Report: Happiness a key emotion for TikTok content
New research from Semrush highlights what makes content more likely to find viral success on the short video platform.
For content to perform well on TikTok, the ability to entertain and delight is paramount.
According to data from Semrush, popular videos on TikTok were most likely to elicit happiness (58%) and surprise (24%). Only 9% of popular videos sparked anger, and 4% made audiences feel sad.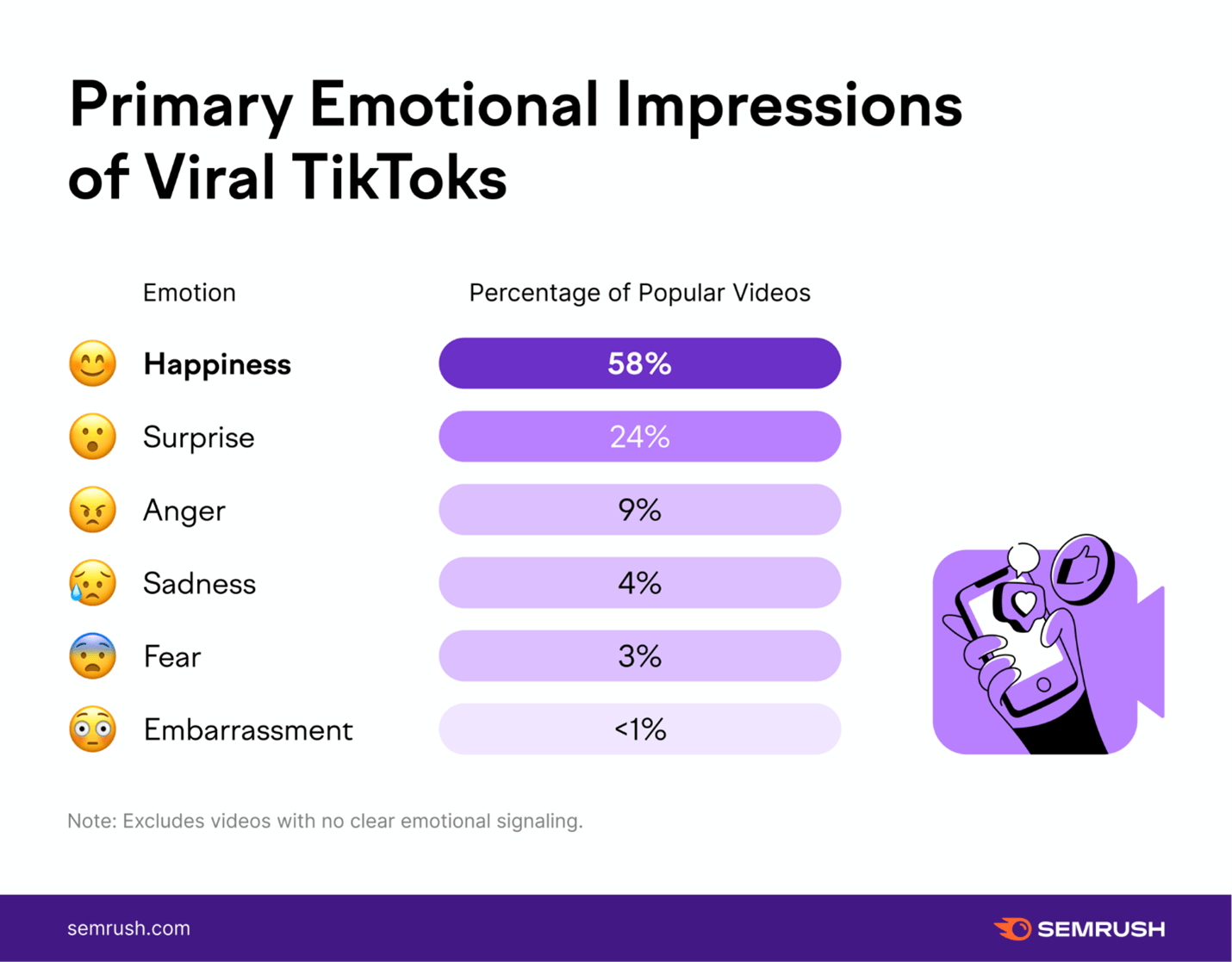 TikTok is also an unusual platform in that the most popular content often comes from non-verified user accounts. The data suggests that brand managers should prioritize participating in an existing community on TikTok, rather than establishing a verified brand presence.
Of the verified accounts that did have high-performing videos, popular topics included well-being and life hacks, fitness and sports, and humor.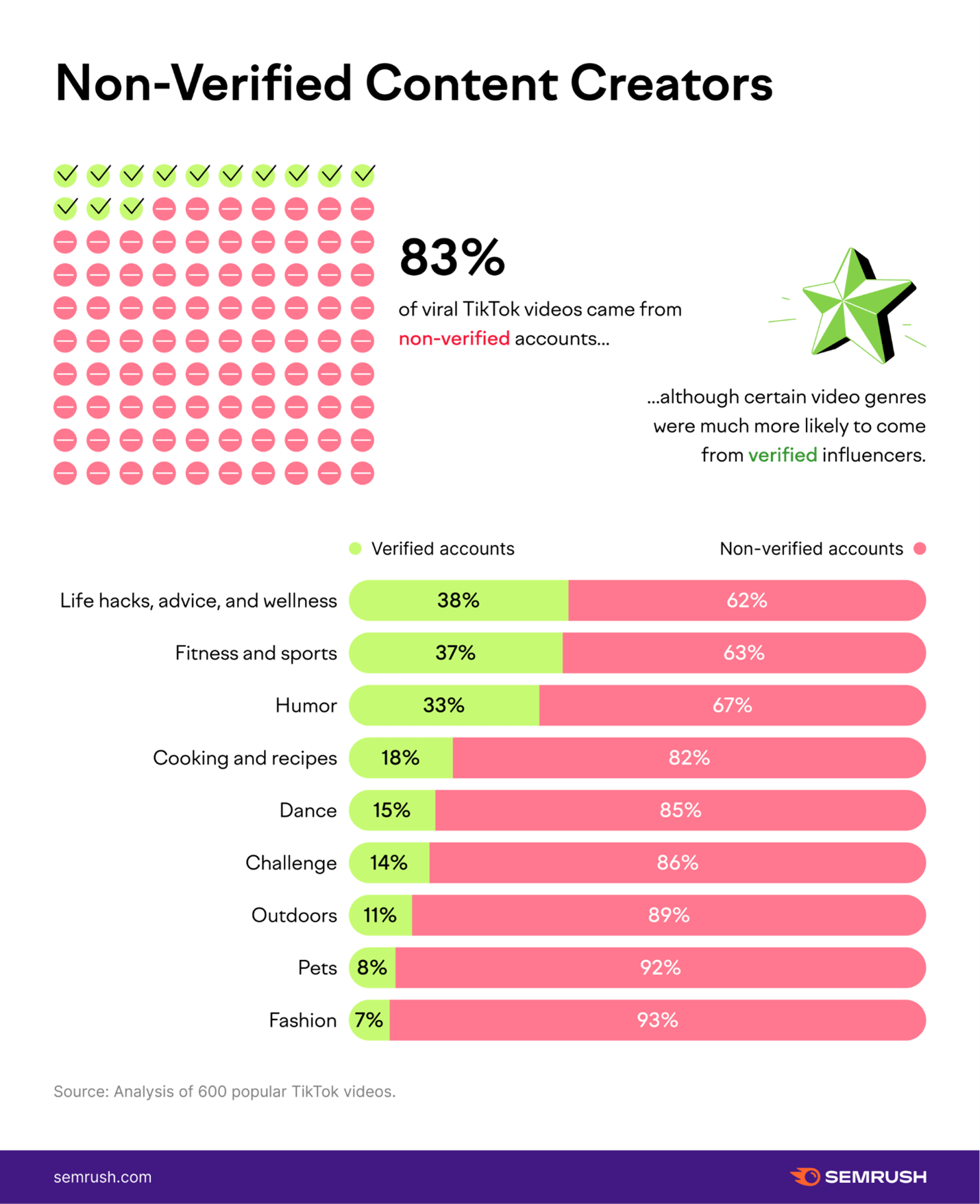 Popular content on TikTok continues to be dance, humor, the outdoors, fashion and pets. Dance videos saw more plays, while videos of pets were more likely to get comments. Videos about the outdoors were more likely to get lots of reshares.
The variance in engagement is a reminder to consider which variables tend to attract attention when tracking the performance of your TikTok creations.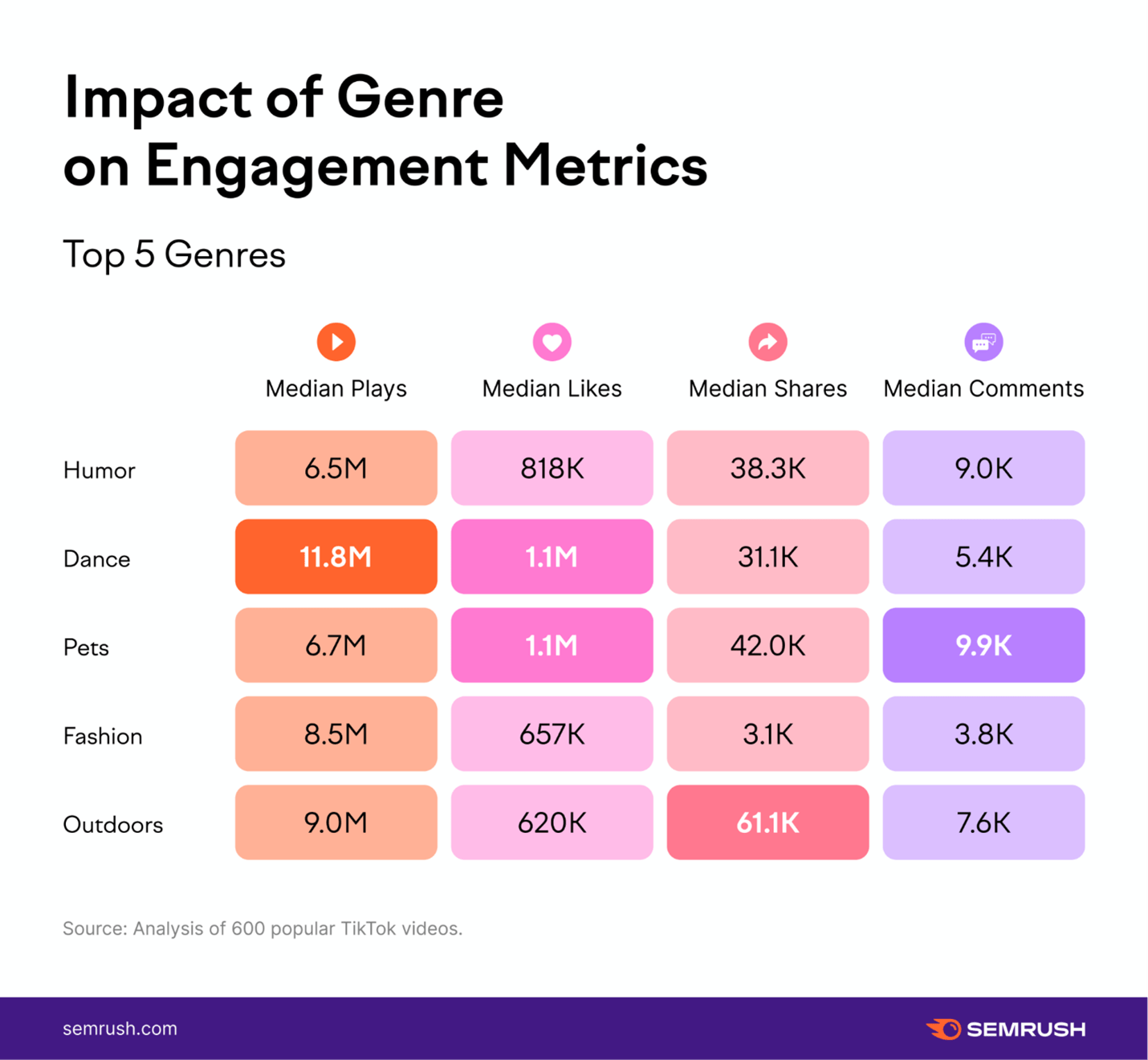 Humor is also an essential ingredient in top performing TikTok videos, with 36.5% of the top TikToks falling into the "humor" category.
One example of a practice that doesn't improve performance is hashtags like "FYP," "trending" or "Viral"—additions that Semrush says were an attempt by some users to find a shortcut to viral success. Instead, posts with those hashtags performed worse than the average.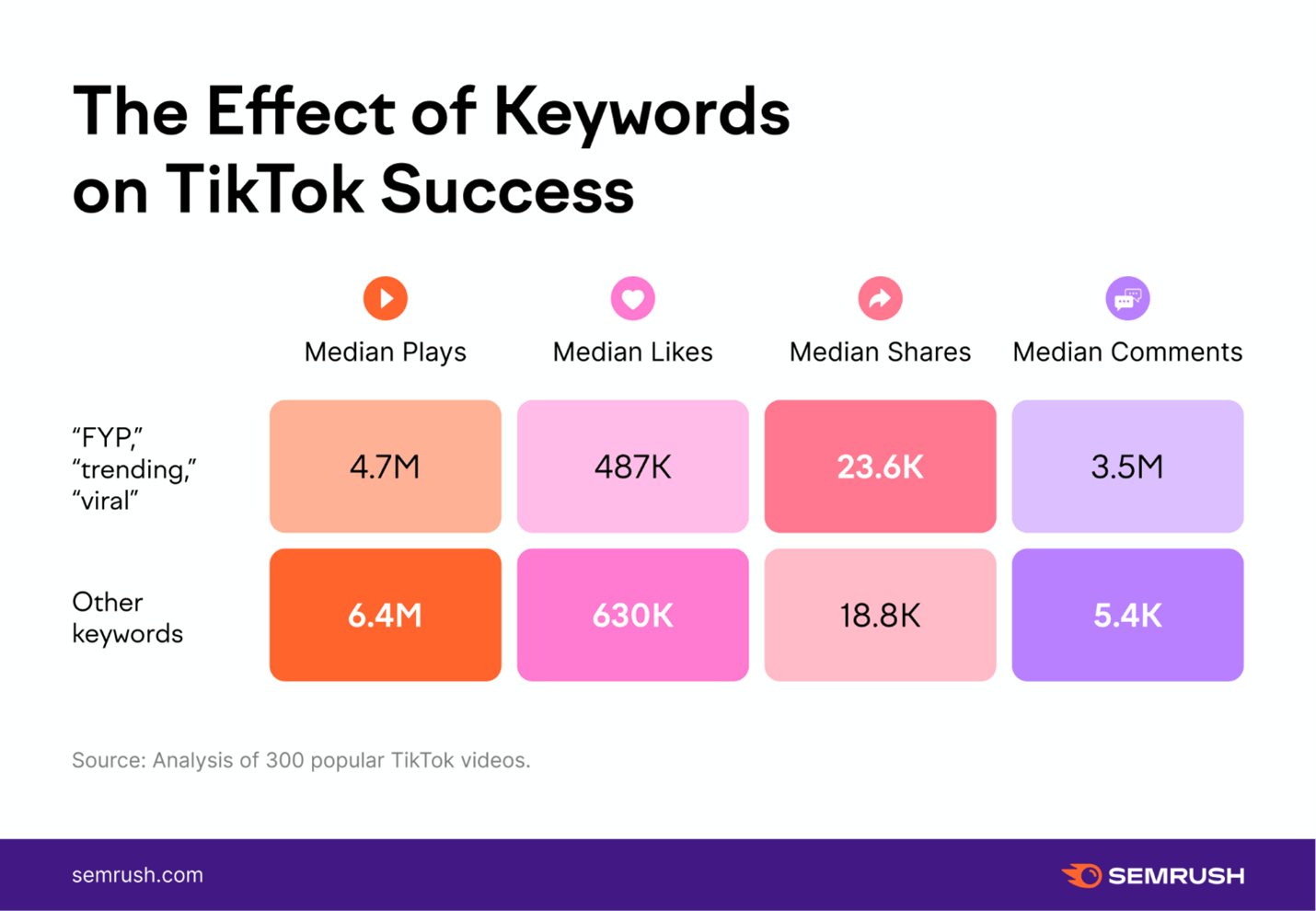 How are you planning on using TikTok to reach new audiences in 2022?
COMMENT