Report: How often your competitors post on social media
Is your content calendar meeting the needs of a modern digital audience? Here's what the experts at Sprout Social say is happening on top platforms.
You might have plenty of metrics on hand about how much engagement your social media channels are getting. You know how often you post to Facebook, LinkedIn and Instagram. Your CEO is tweeting every once in a while.
But are you doing enough? If your content isn't getting much traction, is it because you don't publish as much as you should, or is it because your content itself needs refinement?
A new report from Sprout Social aims to benchmark how companies are using social media, offering a wealth of averages that can be used as a yardstick for your own social media activity.
Across the board, the industry average number of posts per day is 11.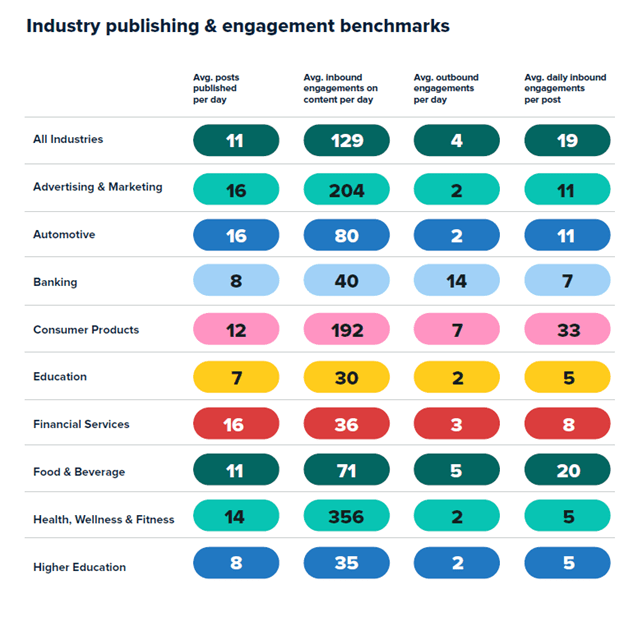 Industries such as advertising and marketing, financial services, health and wellness, and automotive brands are posting more content each day, with an average of 16 posts per day. However, more isn't always "more."
When it comes to sharing video, Facebook is the top platform for most companies: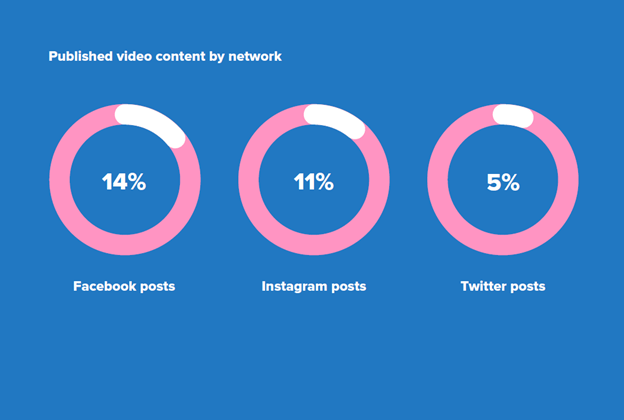 However, it is the still image that reigns supreme on Facebook, Instagram and Twitter—perhaps reflecting both its low cost to produce and its return on investment for brand managers.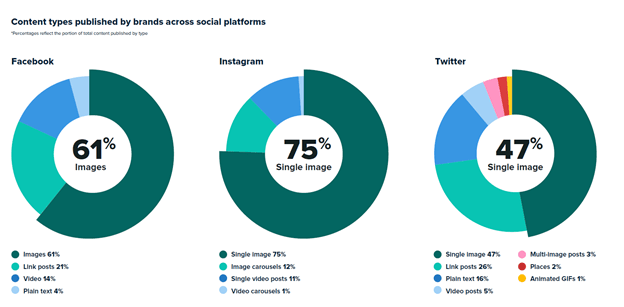 Even on Twitter, plain text posts only account for 16% of post types, making a clear case for the social media team to have a strong visual design competency.
But what are consumers looking for from your brand's social media channels? At the top of the list is information and updates about new products or services and company news.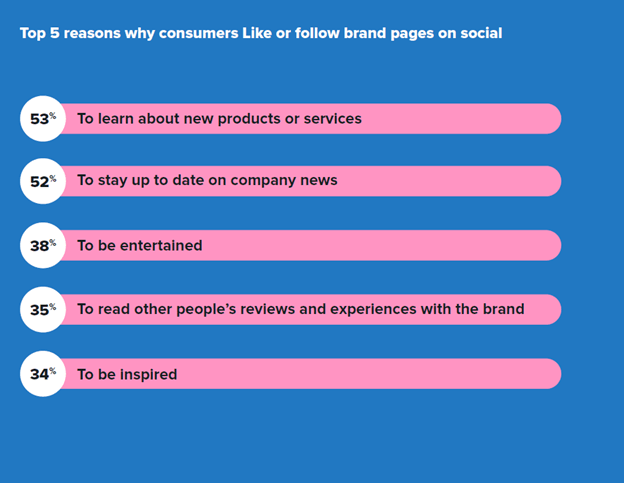 Customers also mentioned that they look to company social media to be entertained (38%) and inspired (34%), but those requirements shouldn't put you in a box. Even if you work in an industry that lacks the "cool factor" of a media and entertainment brand, as an example, you can still find compelling stories for audiences.
Consider tips from Hollywood content masters on how to make your stories ready for the big lights—and look for ways to tell stories that center on human experiences connected to your brand.
Read the full report from Sprout Social here.
COMMENT