The New Yorker fires Jeffrey Toobin, UPS makes uniform policy more inclusive, and NFL's Houston Texans fires female PR head
Also: PlayStation offers customized Twitter 'like,' how many PR pros' roles encompass content marketing strategies, a sculpture restoration fail in Spain goes viral, and more.
Hello, communicators:
The National Football League's Houston Texans are receiving blowback after firing the team's vice president of communications, Amy Palcic. She was the only woman to head an NFL team's PR department and has been received accolades for her work, as ESPN's Adam Schefter reported on Twitter:
Texans fired VP of Communications Amy Palcic, telling her she no longer was "a cultural fit", per sources. Palcic was the first and only woman to have full PR responsibilities for an NFL team. She was the winner of the 2017 Rozelle Award for best PR staff. She is widely respected

— Adam Schefter (@AdamSchefter) November 11, 2020
Many reporters and PR pros came to Palcic's defense on social media, but though criticism toward the Texans has been growing, the team has largely remained silent about the firing.
The Houston Chronicle reported:
'It was definitely my call," Texans team president Jamey Rootes told the Houston Chronicle's Aaron Wilson. "I gave her the role a number of years ago and just felt the need to make a change. Leadership is sometimes a very lonely job and from time to time you have to make a move that impacts people that you care about deeply. This was one of those unfortunate times."
Palcic tweeted:
On what was arguably the most humiliating day of my life, people showed up — my friends, colleagues, total strangers. PR can often be a thankless job. We live behind the scenes lifting others up. A great reminder that being a good person matters in the long run.
THANK YOU ❤️

— Amy Palcic (@amypalcic) November 12, 2020
What do you think about the announcement? Share your thoughts with us under the hashtag #DailyScoop.
Here are today's top stories:
The New Yorker cuts ties with Jeffrey Toobin 
Condé Nast's chief people officer, Stan Duncan, announced to its employees that The New Yorker journalist Jeffrey Toobin was "no longer affiliated with [the] company." The move follows an investigation into an incident in which Toobin exposed himself to co-workers during a Zoom call. Toobin, who maintains the incident was "an embarrassingly stupid mistake," was suspended immediately after it happened.
Toobin announced the news on Twitter:
I was fired today by @NewYorker after 27 years as a Staff Writer. I will always love the magazine, will miss my colleagues, and will look forward to reading their work.

— Jeffrey Toobin (@JeffreyToobin) November 11, 2020
In his memo, Mr. Duncan wrote: "I want to assure everyone that we take workplace matters seriously. We are committed to fostering an environment where everyone feels respected and upholds our standards of conduct." 
Why it's important: With increasing pressure to cultivate diverse and equitable workplaces with inclusive company cultures, organizations must react quickly to crises that could put those efforts—and the brand's reputation—at risk. Prepare your strategies now for addressing and avoiding crises like this with employee training and updated policies. Your efforts—and crisis responses—should emphasize your organization's mission and values.
---
SOCIAL BUZZ
Sony's PlayStation launched its new video-gaming console, the PS5, and encouraged engagement with a custom emoji for Twitter users tweeting the hashtag #PS5. The company also had a surprise: Twitter users who "liked" PlayStation's tweet can see the heart symbol morph into the same emoji—a PlayStation controller.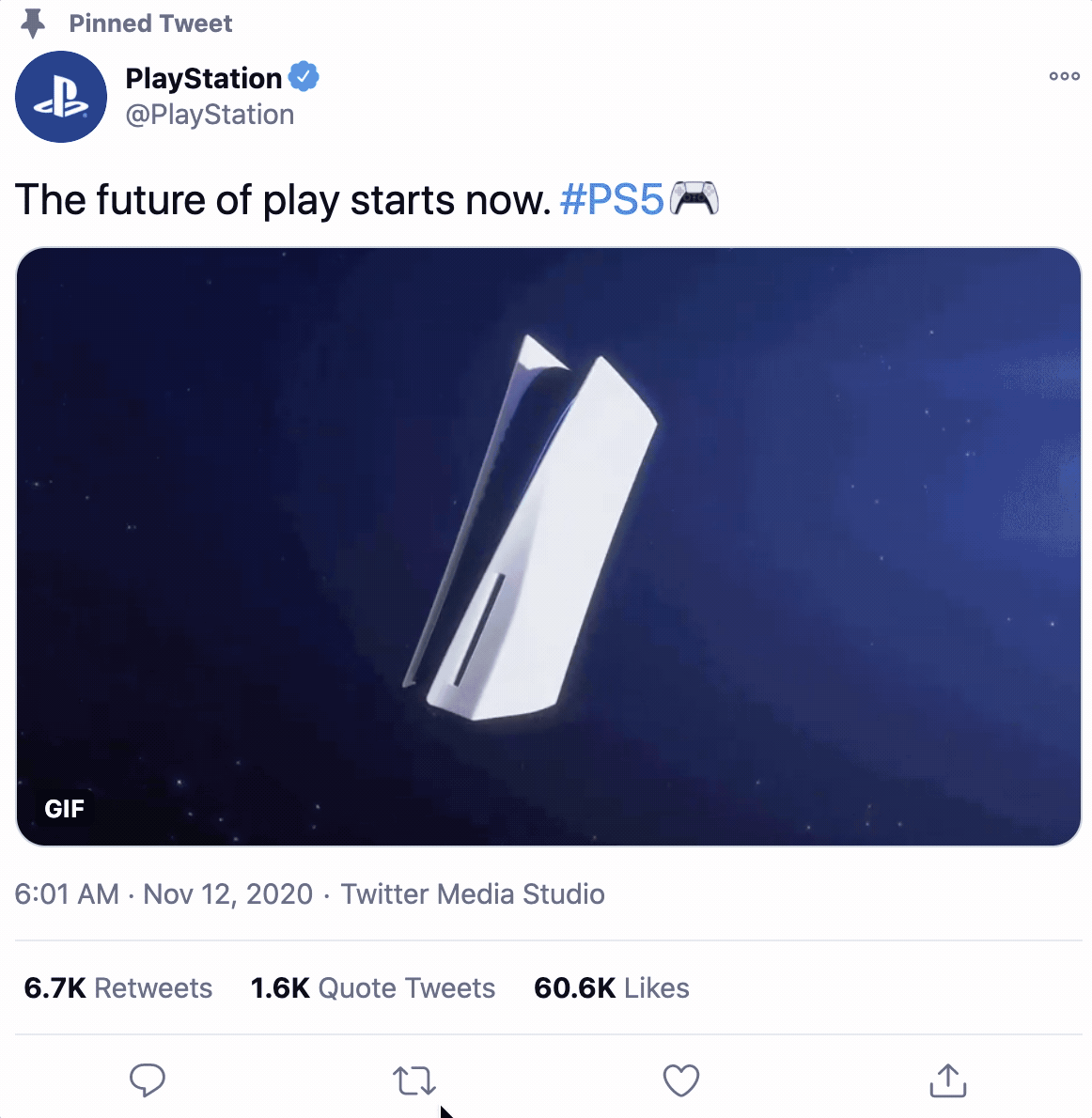 It's another way that Twitter is boosting revenue opportunities, and brand managers can add this to the list of social media engagement tactics for upcoming campaigns.
---
MEASURED THOUGHTS
WednesdayRelations and YouGov released a report, powered by Talkwalker, which revealed the state of the PR industry in 2020. The report noted that PR offerings are widely expanding from traditional strategies such as media relations, with 77% of respondents saying social media management are under PR pros' purview, along with content marketing (77%), influencer marketing (67%) and link building to support search engine optimization efforts (56%):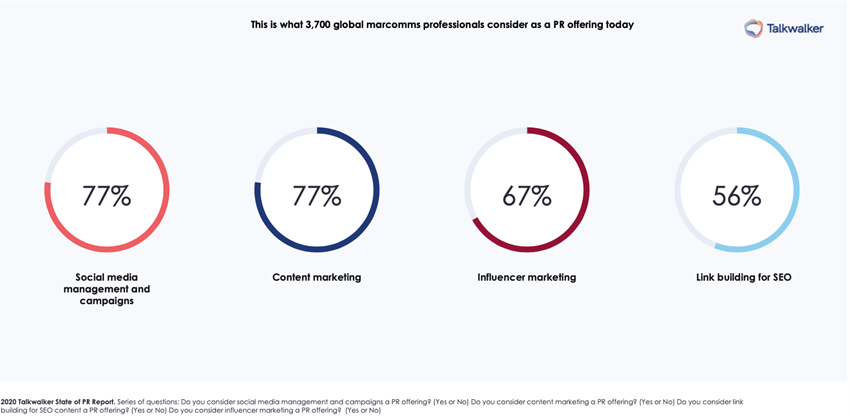 Image courtesy of WednesdayRelations.
As PR pros' offerings expand, so must their skill sets—especially around digital content and supporting strategies. Nearly half of respondents (48%) said creating visual and audio content falls to PR teams, and 69% turn to PR pros to craft content strategies: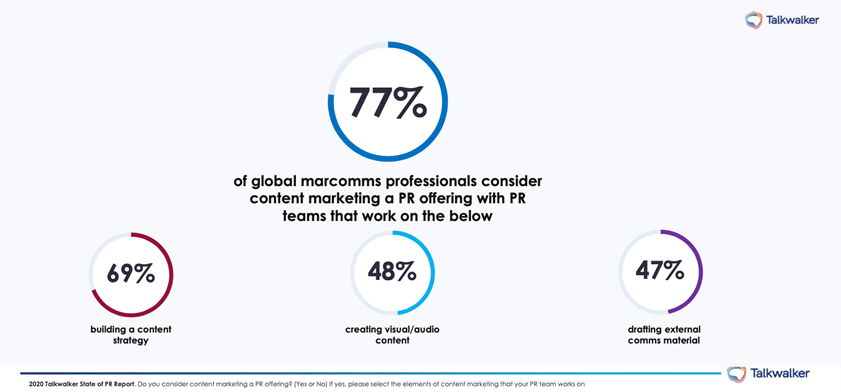 Image courtesy of WednesdayRelations.
You can view the entire report here.
---
CRISIS LEADERSHIP NETWORK
Looking for more insight on how to address the current global crisis and lead your organization into a strong recovery?
Join Ragan's Crisis Leadership Network to network and brainstorm with peers, get the latest intelligence and research and start to strategize for the future of your organization.
Learn more about this exclusive membership here.
UPS ends beard and hairstyle ban
The company reversed a long-held uniform policy and is allowing employees to sport facial hair as well as natural Black hairstyles, such as braids and Afros. UPS is also ditching gender-specific rules. 
"These changes reflect our values and desire to have all UPS employees feel comfortable, genuine and authentic while providing service to our customers and interacting with the general public," the company said in a statement.

UPS told employees the changes were part of part of an effort to "celebrate diversity rather than corporate restrictions," The Wall Street Journal reported. The policy change comes after the delivery giant hired its first woman chief executive officer, Carol Tomé, and as companies are more focused on racial and other social issues.
Why it matters: Tomé said the changes came after UPS "listened to feedback from employees and heard that changes in this area would make them more likely to recommend UPS as an employer," The New York Times reported. If you're looking to enhance your employer brand and overall reputation, especially to attract top talent, look at your culture as well as your DE&I initiatives. Follow in UPS' footsteps by asking for feedback—and then respond by meeting your employees where they are.
---
 SOCIAL BUZZ
A botched restoration on a sculpture adorning an office building in Palencia, Spain has gone viral, with social media users snarking at the statue's unfortunate updates.
How it started How it's going pic.twitter.com/Yss3Yli7UM

— Blue Heron Farm (@BlueHeronFarmTX) November 11, 2020
According to Associated Press' Aritz Parra, the work was completed years ago, but was recently noticed by a local artist, whose Facebook post quickly made the rounds online:
The disfigurement was bought to light by a local artist who lives near the office building and was tipped off by a florist on his street. Antonio Capel posted before and after photographs on his Facebook page, triggering a flurry of social media reaction.https://t.co/Zv4ErgXM0A

— Aritz Parra (@aritzparra) November 11, 2020
The poorly done restoration drew immediate comparisons with an "Ecce Homo" fresco in the northern Spain town of Borja. A local amateur artist decided the circa 1930 depiction of Christ at the Sanctuary of Mercy church needed restoration, but the face she produced in 2012 immediately drew comparisons to a monkey.
However, her work turned into a Borja tourist attraction. It remains to be seen if the Palencia job will have the same effect.
---
WORKPLACE WELLNESS
As communicators face unprecedented challenges around crisis management, shifting consumer behaviors and more—and as many work to connect, engage and support their employees as the workplace landscape dramatically changes—well-being has become an important focus.
Welcome: Ragan's Workplace Wellness Insider. Our new offering is a treasure trove of research, guidance and insights for wellness, employee communications and HR pros. Get the help you need through our website, newsletter, Slack group, research, complimentary reports and more showcasing trends and revealing how organizations are addressing and managing their employees' wellbeing.
Introducing our latest groundbreaking brand, Workplace Wellness Insider. This engaging, authoritative source for news, case studies, research and more is excited to be covering one of the fastest-growing industries in the country. Subscribe now.https://t.co/1y6OGyInTr

— Ragan.com (@RaganComms) November 1, 2020
Subscribers also receive discounts on workplace wellness conferences, award entries and Ragan webinars, for additional takeaways and insights to help power your initiatives and strategies.
---
EDITOR'S PICKS
Social media and digital content has become an essential tool across all industries as communicators seek to engage both consumers and employees during COVID-19 and beyond. That means an already crowded digital media landscape has become more noisy with information and brand messaging. You must be savvy to stand out—and having the right tools can help deliver social media wins.
Consider these helpful tools and services:
---
WHAT YOU SAID
We asked how much of your communications efforts focus on wellness and wellbeing, and 27% of you have added a few mentions, while 27% have offered employees some resources, such as an app or webinar. Though nearly 14% of you have overhauled your messages to focus on wellness, almost 32% haven't focused on the initiative at all:
How much of your communications efforts and campaigns currently focus on wellness and wellbeing?

Weigh in below and share with us how you're reaching out to employees and customers. We'll give you the #DailyScoop roundup tomorrow!

— PR Daily (@PRDaily) November 11, 2020
Is there a question you'd like us to ask in an upcoming poll? Let us know!
---
SOUNDING BOARD
What's the best channel for reaching and engaging with journalists?
What's the best channel for reaching and engaging with journalists?

Share your secrets to success with us, and we'll dish in tomorrow's #DailyScoop.

— PR Daily (@PRDaily) November 12, 2020
Share with us below and under the hashtag #DailyScoop, and we'll share in tomorrow's roundup.
Editor's note: Ragan Communications may earn a commission through our affiliate partnerships when purchasing items in our content.
COMMENT
No Responses to "The New Yorker fires Jeffrey Toobin, UPS makes uniform policy more inclusive, and NFL's Houston Texans fires female PR head"
Ronald N. Levy

says:

Cutting off your nose to spite your face would be bad enough but firing Toobin is like cutting off a much more important organ.

The most important consideration in deciding whether to fire him should be not "what does he deserve for exposing himself online" but "what's best for the readers?" Whether we judge Toobin or Dan Abrams to be America' top legal affairs journalist, are the readers better off—or worse off—with Toobin fired?

Toobin doesn't need the money since he may have tens of millions from his best seller books plus money from all his other writing and his TV reporting. But may New Yorker need the money that Toobin has been helping to bring in from readers and advertiser? . Do readers deserve the best legal journalist New Yorker can provide even if he revealed not only whatever we can guess it was but also four more views of it, maybe top, bottom, left profile and right?

Being a boss can go to ones head. But might the New Yorker, the readers and the advertisers all be better off if the boss who fired Toobin had let his boss status go not to his head but to an entirely different organ?