Hearst president resigns after sexual harassment claims, Twitter to test subscriptions as revenues fall, and Seattle's NHL team releases the 'Kraken'
Also: The future of the workplace relies on a culture of meaning, Hotels.com's robe brings roadtrips to the consumer, Waffle House celebrates National Tequila Day, and more.
Hello, communicators:          
Though Washington D.C.'s NFL team will call itself the "Washington Football Team" as it delays an official rebrand until next year, another sports team unveiled its name, complete with branding, a logo and the story behind it.
Washington state's NHL team is officially the Seattle Kraken:
A legend from the deep awakens.

Meet the Seattle Kraken → https://t.co/to5BtVVPh1 pic.twitter.com/FQfOdaiGQQ

— Seattle Kraken (@NHLSeattle_) July 23, 2020
Along with sharing the story behind the name and branding, the team also shared backgrounds for fans to use on their phones, laptops or as Zoom backgrounds:
RELEASE THE KRAKEN… onto your phone, desktop, or Zoom background with these 🔥 wallpapers. pic.twitter.com/EYIJ4Nc9I0

— Seattle Kraken (@NHLSeattle_) July 23, 2020
How did we get here? After 20 months of hard work, we're proud to share the story of how we became the Seattle Kraken.

Read more → https://t.co/dvr9Vj4eV1 pic.twitter.com/cRt23Dtwlq

— Seattle Kraken (@NHLSeattle_) July 23, 2020
What do you think of the name and unveiling? Let us know under the #DailyScoop hashtag.
Here are today's top stories: 
Hearst president resigns after sexual harassment allegations
Troy Young, president of Hearst Magazines, has stepped down after The New York Times published an investigation that reported a toxic workplace culture, including claims that Young sexually harassed his female colleagues.
Young was elevated to lead the magazine division in 2018 as the face of digital transformation, even though at least four employees had complained about what they viewed as bullying and harassing conduct to the human resources department or senior executives, according to four former Hearst employees, who spoke on the condition of anonymity because they feared retaliation.

On Thursday afternoon, Mr. Young, 52, sent an email to staff apologizing for his behavior but characterizing The Times's report as a misrepresentation of "the culture that we have built at Hearst Magazines." He said he was "deeply reflective on what I can learn from this moment" and was "committed to the work I need to do here."
Hours after Young sent his email to employees, Hearst's president and chief executive, Steven R. Swartz, published a terse message:
Troy Young and I have agreed that it is in the best interest of all of us that he resign his position as president of Hearst Magazines, effective immediately.
Why it's important: A positive and thriving workplace culture is no longer just a nice thing to have. Rather, it's a crucial element of your organization's reputation and will continue to play a prominent role in both employee retention as well as consumer brand sentiment. If fostering an inclusive culture isn't one of your priorities, you might want to change that.
---
TACTICALLY SPEAKING
COVID-19 has wiped out many summer vacations and devasted travel and hospitality industries. For 10 consumers, Hotels.com is offering to bring the trip to them—as well as garner media coverage.
On July 24 at 12 p.m. Eastern time, consumers can visit this site for a chance to purchase Hotels.com limited-edition Road Trip Robe for $150. The robe has a locked safe pocket, mattress seat cushion, stocked minibar pocket with "must-have road trip snacks and hand wipes," free built-in Wi-FI, a hot and cold pocket, hand sanitizer, and a tech pocket for your phone and charger.
The "wearable hotel suite" also comes with a $1,500 Hotels.com gift card and a one-year upgrade to the company's gold status. Consumers not getting the robe can still celebrate "robe life" with Hotels.com road trip playlist on Spotify.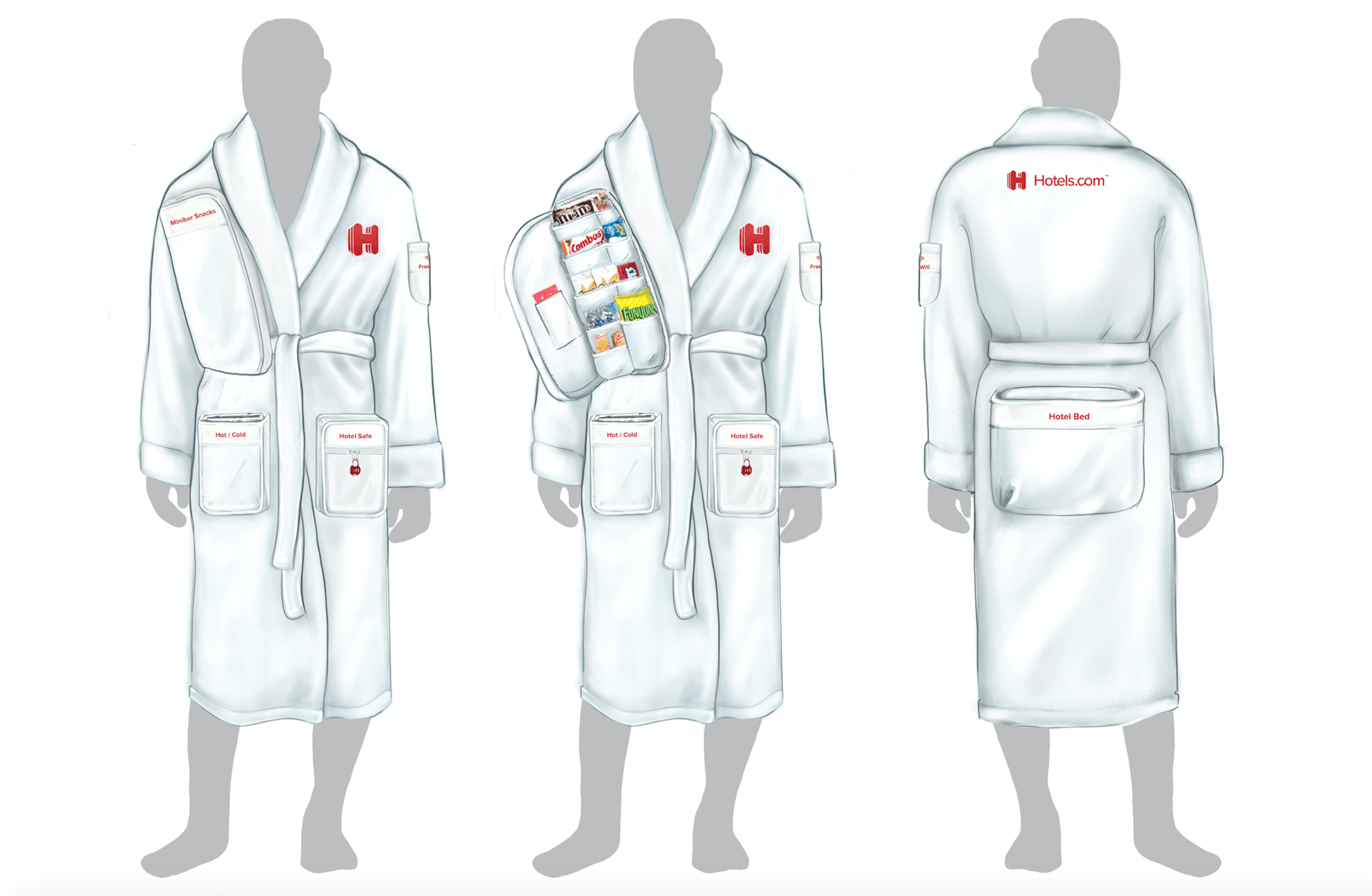 In a press release, Hotels.com's vice president of global brand, Josh Belkin, said:
As the travel landscape continues to change and there is an increase in the popularity of road trips,we want to help travelers live their best hotel life wherever their adventures take them, however they get there.
The offering is a clever way to garner brand buzz and entice consumers to check out the company's website. You can take a page from Hotel.com's playbook by offering creative ways to alleviate consumers' pain points, whether it's through offering ways to dream of future vacations or through resources that make staying at home/working from home easier and more comfortable.
---
MEASURED THOUGHTS 
Unily's Future of the Workplace 2030+ guide reports that workplaces will play bigger roles in contributing to employees well-being as well as their professional journeys. This is a continuing focus for many internal and employee communicators during COVID-19, with added significance as teams remain remote and dispersed.
Along with contributing to well-being goals and changing workforce landscapes, company culture is shifting from one of engagement to one of meaning: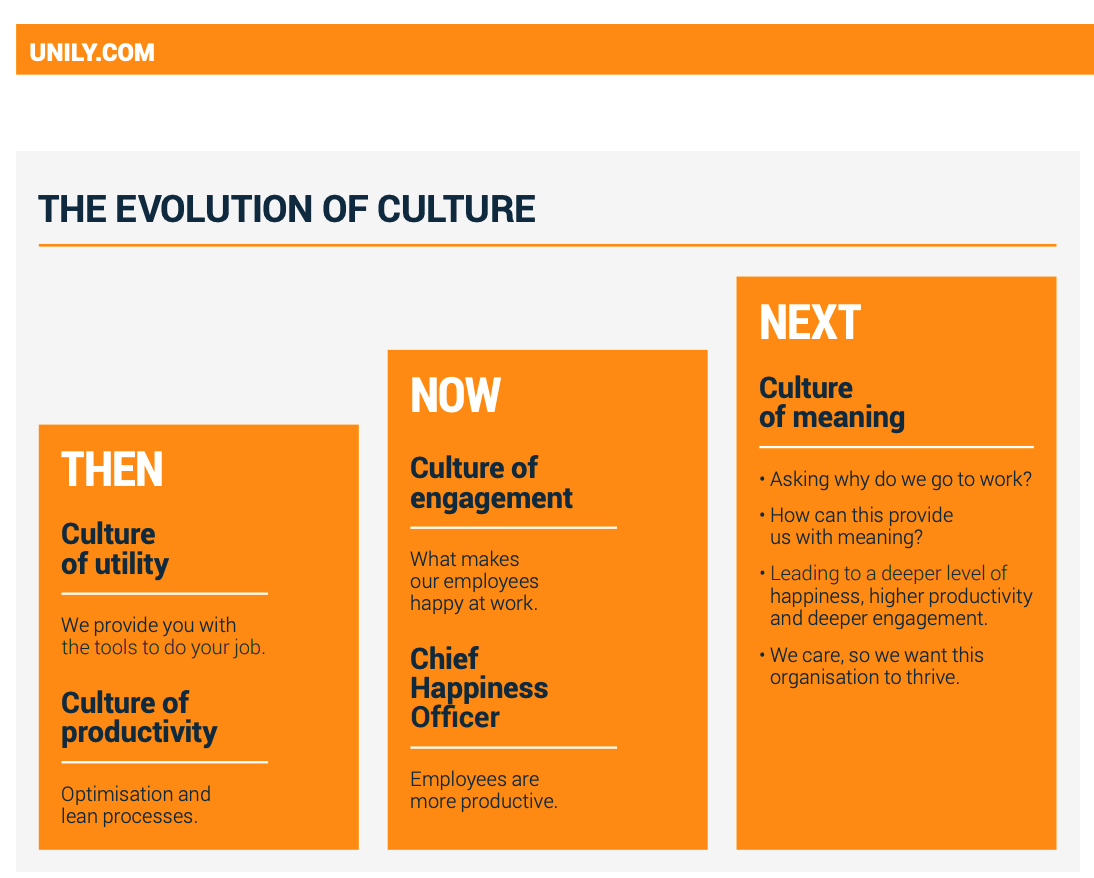 You can start implementing these changes by asking for employee feedback and questioning how you can meet your workers where they are—physically, mentally and emotionally.
You can check out the entire guide here.
---
CRISIS LEADERSHIP BOARD
Looking for more insight on how to address the current global crisis and lead your organization into a strong recovery?
Join Ragan's Crisis Leadership Board to network and brainstorm with peers, get the latest intelligence and research, and start to strategize for the future of your organization.
Learn more about this exclusive membership here.
Twitter to test subscriptions as revenues fall
Twitter reported its second-quarter earnings on Thursday, tweeting the highlights from its call with investors. In it, the social media platform reported its largest quarterly year-over-year growth rate for monetizable daily active users:
This morning we reported our largest quarterly year-over-year mDAU (monetizable daily active usage) growth rate since we started publicly sharing this #.

Our work is far from done, but I'm very proud of all the teams that made these results possible ❤️ https://t.co/IwBKalopOm

— Kayvon Beykpour (@kayvz) July 23, 2020
Despite its user growth, Twitter also reported that its revenues have dropped 23% in comparison to last year, which it said were due to the COVID-19 crisis and "civil unrest" leading many marketing partners to decrease or pause social media ad spending.
To combat this decreased revenue, the company said its experimenting with subscription services that it can offer as "complementary" to existing features:
On revenue: Total revenue was $683 million in Q2, down 19% due to a decline in advertising revenue across most markets. US revenue was $365 million, a decrease of 20%. Total int'l revenue was $319 million, a decrease of 18%. $TWTR

— Twitter Investor Relations (@TwitterIR) July 23, 2020
We saw a gradual, moderate recovery relative to March levels throughout most of Q2, with the exception of late May to mid-June, when many brands slowed or paused spend in reaction to US civil unrest. $TWTR

— Twitter Investor Relations (@TwitterIR) July 23, 2020
"You will likely see some tests this year" of various approaches, Dorsey told analysts on an investor call held to discuss the company's second quarter earnings results. Dorsey said he has "a really high bar for when we would ask consumers to pay for aspects of Twitter," but confirmed that the company is seeking to diversify its sources of revenue in what are "very, very early phases of exploring."

… Shares of Twitter rose 4% in early trading Thursday following the earnings results.
Why it's important: Whether or not you're in the majority of organizations looking to create additional revenue sources or focusing their efforts on different offerings during and beyond COVID-19, keep watching trends and consumer behavior changes. Spotting shifts early can give you a competitive edge.
---
TAKE OUR SURVEY
Have your storytelling efforts shifted during COVID-19 and as your organization responds to the nationwide movement for racial equality and inclusion? We want to hear how you're telling your brand's story, including what messages you're using and the content formats and channels you're focusing on to strengthen your reputation and effectively reach stakeholders.
Please take our survey here. All responses are confidential and anonymous.
Survey findings will be released at Ragan's Brand Storytelling During a Crisis Virtual Conference, Aug. 4-5. You can hear the results—and learn how to tell your brand's story to help you thrive in our "new normal"—with speakers from Con Edison, Google, Experian, Minnesota Timberwolves, Crayola, Marriott International, Girl Scouts of the USA, Cleveland Clinic and more.
---
SOCIAL BUZZ
Waffle House tweeted the following to celebrate National Tequila Day:
First comes #NationalTequilaDay, then comes Recover at Waffle House Day.

— Waffle House (@WaffleHouse) July 24, 2020
There's no shortage of national or international "holidays" for digital PR and marketing pros to embrace. Though you should take part of conversations, trends and events that you can tie in with your brand, that connection can be a creative one.
Be creative and lean upon humor when appropriate, instead of touting a current campaign or promotion.
---
WHAT YOU SAID
We asked what you think the future of communications looks like:
Fill in the blank: The future of communications is _____________________________________.

Comment with your thoughts and share under #DailyScoop.

— PR Daily (@PRDaily) July 23, 2020
The team at JayRay says the path forward isn't simple, while Osama Mehmood thinks communications' role expands daily:
Complicated and necessary.

— JayRay (@JayRayAdsPR) July 23, 2020
Widening day by day, and will control all fields of life. #Dailyscoop

— Osama Mehmood (@osamamehmood7) July 23, 2020
Listory's social media team, along with author and communications consultant Morgan Baden, says the industry will focus on authenticity and the people we're reaching. Nash Levitt, social media coordinator at Decibel Blue, reminds us that authenticity takes face-to-face interaction (virtual or in-person), while communicator Anna Kaplan says empathy will lead the way:
Authenticity. Driven by real-humans, learning from human signals without the algorithm.

— Listory (@ListoryApp) July 24, 2020
Face-to-face authentic human interaction. #DailyScoop

— Nash Levitt (@nashlevitt) July 23, 2020
Empathy

— Anna Kaplan (@AnnaKap_) July 24, 2020
Pete D. Camarillo, media relations speciialist at Business Wire, says augmented reality used for virtual experiences is the future:
A/R for remote/virtual experiences that elevate brand communications

— Pete D. Camarillo (@Petecertified) July 23, 2020
Greg Marshall, account executive at Grayling New York, says COVID-19 has changed the communications game and underlined the necessity of strategic campaigns and efforts:
— Greg Marshall (@GMarshall20) July 23, 2020
"PR professionals need to be trained for any message at anytime, no matter how complex or obscure," Marshall wrote in his article.
Is there a question you'd like us to ask in an upcoming poll? Let us know!
---
SOUNDING BOARD
What do you think about brand managers who lean into memes? Is it a good idea for PR, marketing and social media pros–or should you stay away?
What do you think about brand managers who lean into memes? Is it a good idea for PR, marketing and social media pros–or should you stay away?

Share your thoughts below, along with any great (or terrible) examples! #DailyScoop

— PR Daily (@PRDaily) July 24, 2020
Share your thoughts below and under the #DailyScoop hashtag, along with any great (or terrible) examples.
COMMENT