H&M to close 250 stores, POTUS shares COVID-19 diagnosis on Twitter, and Ford CEO replaces CFO on first day
Also: A cheat sheet to creating a marketing budget, Casey's General Store gets a new look and name, Reddit partners with Newswhip, and more.
Hello, communicators:
President Donald Trump and First Lady Melania Trump announced on Thursday that they have tested positive for COVID-19:
Tonight, @FLOTUS and I tested positive for COVID-19. We will begin our quarantine and recovery process immediately. We will get through this TOGETHER!

— Donald J. Trump (@realDonaldTrump) October 2, 2020
As too many Americans have done this year, @potus & I are quarantining at home after testing positive for COVID-19. We are feeling good & I have postponed all upcoming engagements. Please be sure you are staying safe & we will all get through this together.

— Melania Trump (@FLOTUS) October 2, 2020
Futures tied to the Dow Jones Industrial Average plummeted 500 points. S&P 500 futures and Nasdaq 100 futures were also in negative territory.
The news is dominating Twitter trends, online conversations and headlines as social media users react to the news and reporters share additional insights. Wisely, brand managers are remaining silent.
Here are today's top stories:
 H&M to close 250 stores as online sales rise
The Sweden-based retail chain announced it would close 5% of its locations around the world as part of a strategy focused on digital offerings and integrating its exisiting channels, as it reported a "strong and profitable" growth in e-commerce.
In a news release, H&M's chief executive, Helena Helmersson, said:
More and more customers started shopping online during the pandemic, and they are making it clear that they value a convenient and inspiring experience in which stores and online interact and strengthen each other. The substantial investments made in recent years have been very important for our recovery and we are now accelerating our transformation work further to meet customers' expectations.
Shares in the company rose 7% on Thursday following the report.
Why it's important: More and more consumers are choosing to shop online, and these behaviors are permanent changes to which organizations must adjust. As you prepare for the next several months and look to the year ahead, map out shifted behaviors from your stakeholder audiences, including consumers and employees. Then ask if your campaigns and messages will still reach and interest them with these new attitudes and habits in place.
---
TACTICALLY SPEAKING
For the first time in 52 years, Casey's General Store has rebranded, opting for "Casey's" and dropping the nostalgic design in favor of a more contemporary and digital-friendly look:
Good change is in the air! Watch for our fresh look – coming to a Casey's near you. #HereForGood

— Casey's (@caseysgenstore) October 1, 2020
We've got a fresh new look! Check out the first Casey's logo update since 1968. #NewProfilePic pic.twitter.com/94kS00vOhx

— Casey's (@caseysgenstore) October 1, 2020
The Des Moines Register reported:
[The company's chief marketing officer, Chris Jones] said the decision to remove General Store from the logo was the result of study and deliberation. Customers in focus groups weren't sure what a general store was in 2020—instead, they thought of Casey's as a convenience store, gas station and pizzeria (it's ranked among the biggest-selling pizza chains in the country).
The move is similar to other brands such as Dunkin' simplifying both logos and names as they adapt more modern images to appeal to digital-first consumers.
---
MEASURED THOUGHTS
 Allocadia published an infographic that's a marketing budget cheat sheet—which can be especially useful as PR and marketing pros adjust their strategies to shifting behaviors as well as decreased and changing budgets.
The company reported that half of all chief marketing officers don't understand how their budgets are invested. However, 83% of marketers looking to ask for budget increases are already matching their campaign goals and performance to organizational goals and objectives.
You can follow their lead by following these steps:

---
CRISIS LEADERSHIP NETWORK
Looking for more insight on how to address the current global crisis and lead your organization into a strong recovery?
Join Ragan's Crisis Leadership Network to network and brainstorm with peers, get the latest intelligence and research and start to strategize for the future of your organization.
Learn more about this exclusive membership here. 
Ford CEO replaces CFO on first day
On Thursday, Jim Farley, Ford Motor Company's new chief executive, announced "operational and leadership changes." These included replacing thee company's chief financial officer, Tim Stone, with John Lawler.
As the Detroit Free Press reported, the changes are "designed to do what Farley has promised publicly: drive growth and speed transformation of the 117-year-old automaker."
Why it's important: During a time of continuing turbulence and change, it's crucial for organizations to adjust their business models, campaigns and messaging to adapt to shifting behaviors as well as the current landscape of our "new normal." For communicators, this means relaying executive leadership changes as well as realignments and new business models as compassionately as possible, in ways that foster trust and assurance.
---
DOWNLOAD OUR REPORT
Though 70% of communicators are not looking beyond 2020 in terms of strategic planning, they also don't expect our current state of crisis to ease up by the end of the year. Operating in a constant state of crisis and rapidly responding to events throughout the world are top challenges for communicators, our recent report, Ragan Survey of Internal Communicators, revealed.
The survey sheds light on top challenges, with insights including top issues, what the "return to the office" looks like, which departments internal communicators will collaborate with the most and more.
To learn more about how to rise to the challenges facing organizations across industries, join us at Ragan's Internal Communications & Employee Experience Virtual Conference on Oct. 14. You'll learn from internal and employee communications experts from National DCP, Deloitte, Charles Schwab, American Psychological Association and more.
---
SOCIAL BUZZ
Reddit partnered with Newswhip to enable journalists and publishers to distribute the social media platform's content to its readers using both featured and searchable Reddit threads, including comments, stories and events.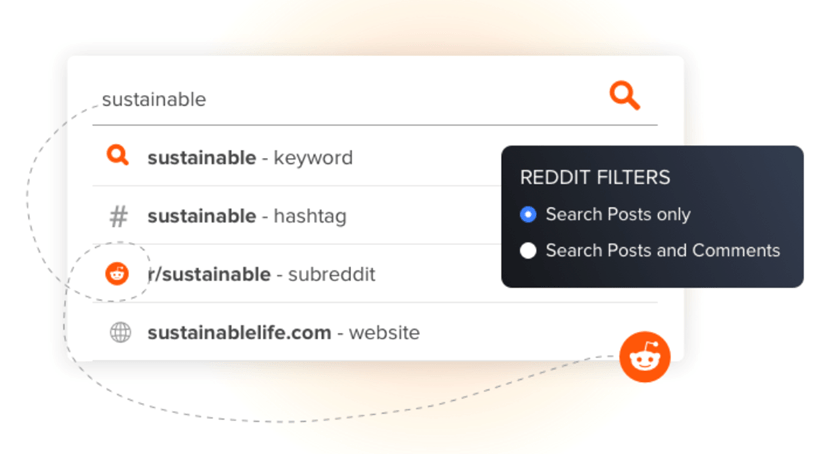 In a blog post, Newswhip wrote:
Reddit is one of the best places online to stay ahead of emerging trends and issues, and to discover stories and original content before they go viral. Each month, 430 million users contribute to 130,000 active communities focused on niche topics encompassing cozy places, alternative histories, retro computer games, and the beauty of data.
The announcement highlights the power behind digital communities and social media platforms such as Reddit, where passionate users can point to trends and even potential crises before they spread to mainstream news media outlets and beyond.
---
EDITOR'S PICKS 
Though communicators often can't take a break from reading the news and watching for trends, conversations and crises on the horizon, you can recharge your batteries by unplugging with a good book. Depending on your selection, you can strengthen your skills or learn additional knowledge as well.
---
SOUNDING BOARD
Share your thoughts with us below and under the hashtag #DailyScoop. Is there a question you'd like us to ask in an upcoming poll? Let us know!
Editor's note: Ragan Communications may earn a commission through our affiliate partnerships when purchasing items in our content.
COMMENT