Jeff Bezos steps down as Amazon's CEO, Ulta pledges to double Black-owned brands on shelves, and Lowe's offers Valentine's 'night of Lowemance'
Also: Mountain Dew's interactive Super Bowl campaign, 7-Eleven offers a one-of-a-kind Airbnb stay, almost 90% of marketers have or are building an app, and more.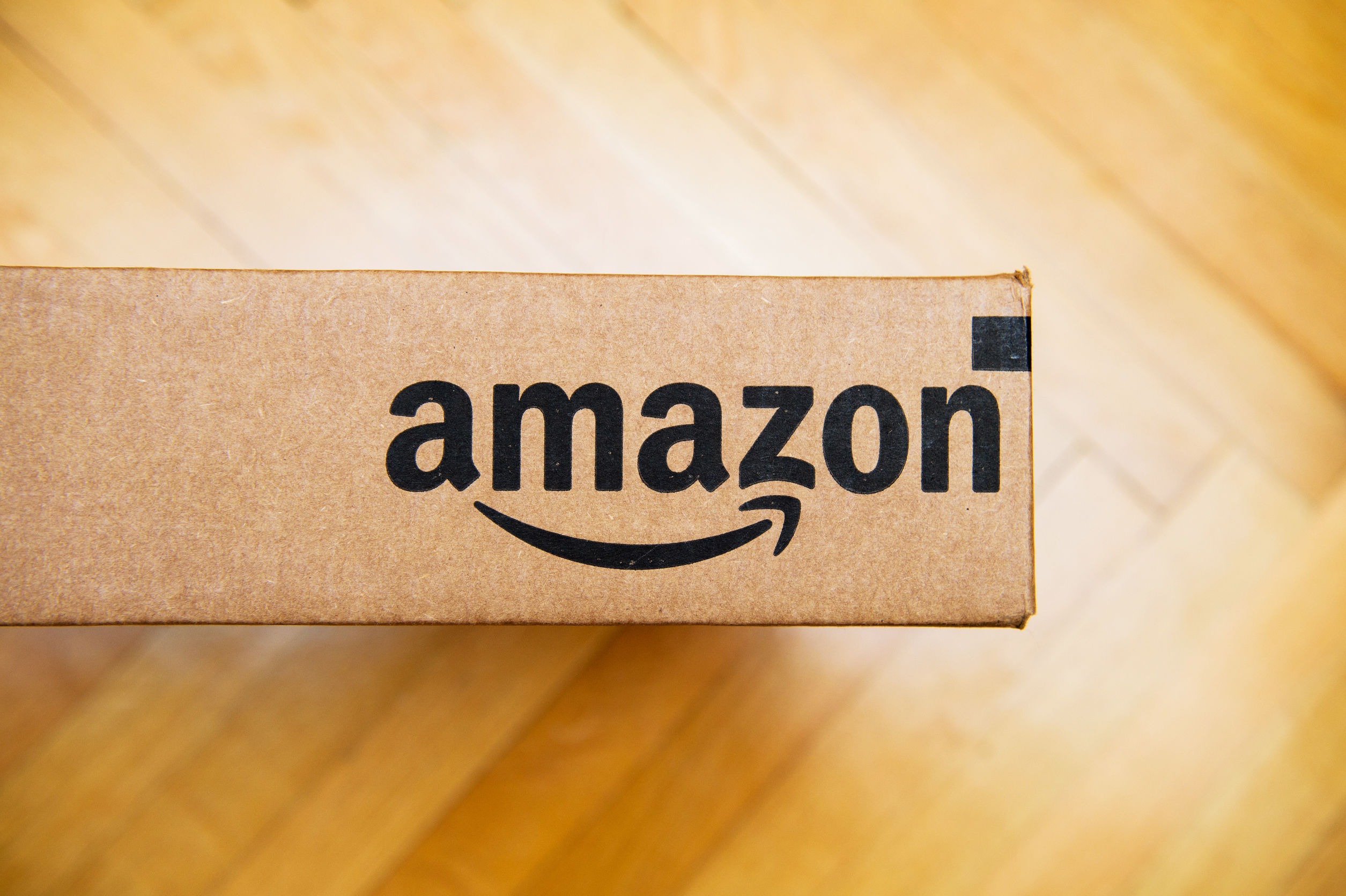 Hello, communicators:
As more brands jump on the Super Bowl LV bandwagon—whether with official commercial spots during the big game or with contests, content and more across social media platforms—the efforts are star-studded.
Take, for example, Mountain Dew's ad with John Cena:
❤️ this tweet to be notified when the count begins. Yup, we're giving away one million dollars in our #MTNDEWMAJORMELON ad on Sunday.

NO PURCH. NEC. Legal res 50 US/DC 18+ (19+ NE&AL). Ends w/1st verified answer or 3/31/21. Rules: https://t.co/ZN3BJC2YDT pic.twitter.com/6WtxpdAzkL

— Mountain Dew® (@MountainDew) February 1, 2021
What do you think of the effort? What are your favorite Super Bowl ads so far? Share your thoughts with us under the #DailyScoop hashtag.
Here are today's top stories:
Jeff Bezos steps down as Amazon's chief executive
Bezos has led the e-commerce giant for almost 30 years, and will hand the reins this summer to Andy Jassy, currently Amazon Web Service's chief. Bezos will become Amazon's executive chair.
A message from Jeff Bezos to Amazon employees earlier today. https://t.co/W5I99qCJrZ

— Amazon News (@amazonnews) February 2, 2021
In a blog post to employees, Bezos wrote:
As much as I still tap dance into the office, I'm excited about this transition. Millions of customers depend on us for our services, and more than a million employees depend on us for their livelihoods. Being the CEO of Amazon is a deep responsibility, and it's consuming. When you have a responsibility like that, it's hard to put attention on anything else. As Exec Chair I will stay engaged in important Amazon initiatives but also have the time and energy I need to focus on the Day 1 Fund, the Bezos Earth Fund, Blue Origin, The Washington Post, and my other passions. I've never had more energy, and this isn't about retiring. I'm super passionate about the impact I think these organizations can have.

Amazon couldn't be better positioned for the future. We are firing on all cylinders, just as the world needs us to. We have things in the pipeline that will continue to astonish. We serve individuals and enterprises, and we've pioneered two complete industries and a whole new class of devices. We are leaders in areas as varied as machine learning and logistics, and if an Amazonian's idea requires yet another new institutional skill, we're flexible enough and patient enough to learn it.
Why it's important: The news has dominated headlines and Google searches for Jassy, and Bezos' closing words to employees set the stage for Amazon's vision for the future:
Keep inventing, and don't despair when at first the idea looks crazy. Remember to wander. Let curiosity be your compass. It remains Day 1.
Executive leadership changes must be communicated proactively and positively in order to maintain employees' and consumers' trust and confidence in future business strategies and more. Bezos' announcement and his memo offer a guide for communicators involved in change management strategies.
---
TACTICALLY SPEAKING
Lowe's is offering 50 consumers and their partners the chance to win a "one-of-a-kind Valentine's Day experience" in one of its 10 select store locations including Chicago, Denver, Nashville, New Orleans and more. The home improvement retailer dubbed the PR stunt as "a night of Lowemance."
We're making a splash this Valentine's Day! 50 lucky couples are about to have the ultimate date night… at Lowe's. ​​

*For the full details and a chance to attend the "Night of #Lowemance," visit https://t.co/a4zAbfgsmg. Entries will be accepted through Sunday, Feb. 7. pic.twitter.com/W1yoQ20Ecn

— Lowe's (@Lowes) February 3, 2021
In a press release, Lowe's wrote:
As part of the exclusive experience, pairs will enjoy being hosted in a dedicated area of the store inspired by creativity and romance. The evening will begin with a toast to celebrate their relationship, followed by delicious light bites and the invitation to choose from a curated "menu" of HGTV Home® by Sherwin-Williams paint colors. Attendees will then be guided to a paint zone, complete with splash-painting supplies the couple can use to express their love story on a blank canvas—a gift they will create together and display proudly at home.
You can enter through Lowe's contest website by Feb. 7 to be considered for the #Lowemance on Feb. 14 from 8-10 p.m. local time.
Marisa Thalberg, Lowe's executive vice president, chief brand and marketing officer, said in a press release:
We thought, how better to translate all of the great DIY energy we've seen for months into some really romantic DIY energy. In a year where traditional Valentine's Day options remain limited, we are ready to turn Lowe's into the ultimate date night for a few lucky couples.
---
MEASURED THOUGHTS
Iterable published a 2021 Marketing Trends infographic, which revealed that many are turning to data, and technologies including artificial intelligence and mobile apps, to reach and resonate with target consumers.
Iterable reported that of 500 marketing pros surveyed, 60% currently have a mobile app and an additional 28% said their organizations are currently building apps. Eighty-three percent said they're looking to include AI in their marketing strategies, and 84% are building AI capabilities within their own organizations.
The focus on data and technological offerings are even more important as the COVID-19 crisis continues and consumers are focused on safety and convenience.

You can also view the entire infographic here.
---
CRISIS LEADERSHIP NETWORK
Looking for more insight on how to address the current global crisis and lead your organization into a strong recovery?
Join Ragan's Crisis Leadership Network to connect and brainstorm with peers, get the latest intelligence and research, and start to strategize for the future of your organization.
Learn more about this exclusive membership here.
Ulta promises to double Black-owned brands in stores by year's end
The beauty retailer is celebrating Black History Month with an important message:
Celebrate #BlackHistoryMonth with us 🧡 It's more than a moment, but we're excited to be shining a spotlight on the Black community all month long (like this piece by artist, @SoLaciLike). We'll be sharing Black-owned brands, Black artists' work & more. pic.twitter.com/UOJTj7svnu

— Ulta Beauty (@ultabeauty) February 1, 2021
Ulta also announced several DE&I commitments, including a $20 million investment "across endemic and multi-culutral platforms" to better connect and engage with BIPOC consumers, a promise to double the number of Black-owned brands in its stores by the end of 2021 and quarterly in-store trainings to "reinforce inclusivity and address unconscious bias."
In a press release, Ulta's Chief Executive, Mary Dillon, said:
As the country's beauty retail leader, we believe we have the power to shape how the world sees beauty and as such, we have a responsibility to inspire positive change and drive greater diversity, inclusivity and equity. We are deeply committed to leading purposefully with and for underrepresented voices across retail and beauty on our D&I journey.
Why it matters: Consumers are looking to brands across industries to "do the right thing" when it comes to social justice and DE&I efforts. Words are no longer enough. If you haven't yet created a strategy with commitments and plans to make your organization, industry and community a more inclusive and diverse place—get started now. Make sure the commitments you make are outlined clearly, and remain accountable to those promises.
---
TAKE OUR SURVEY
The start of a new year brings more opportunities for communicators across roles, organizations and industries to develop effective strategies and efforts that can strengthen their brands amid continuing crises, including the COVID-19 pandemic.
Ragan's Communications Leadership Council has created The 2021 Communications Benchmark Survey, and wants to know your challenges, successes and needs as you navigate the rapidly shifting communications landscape and respond to unprecedented crises as well as new opportunities.
Please share your insights with us. As a thank you for your time and insights, you'll receive an Executive Summary of the report, packed with proprietary research that can help you better shape communications strategies in 2021. You'll also be entered to win one of five $100 Visa gift cards.
---
TACTICALLY SPEAKING
A 7-Eleven store in Dallas offered a unique Airbnb stay aimed at videogame enthusiasts.
The 7-Eleven Evolution Stores are intended to be an "experiential testing ground" for customers to try the brand's latest treats. But this time, the convenience store is putting a spin on the "experiential" label by turning its new Texas location into a gamer's paradise
Two people from the same household can "enjoy a private gaming paradise in a completely decked out, never-been-shopped-in 7-Eleven Evolution Store," which will be stocked with a  Playstation5 console, games, big-screen TV, luxury loungers and DualSense controllers—along with other gaming assessories. Guests will also have access to 7-Eleven's drinks and snacks and a one-hour Twitch streaming session with gamer FaZe Temperr.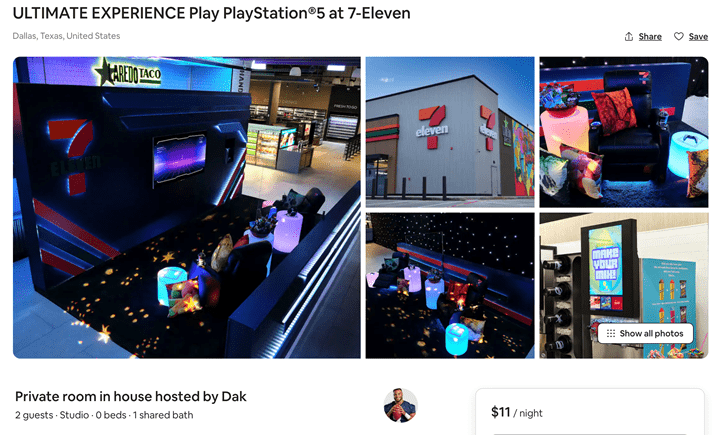 Along with the gaming setup, snacks, drinks and exclusive Twitch stream, National Football League quarterback Dak Prescott will virtually host the experience.
Big News, Dallas! You and a friend can game all night at a brand new, decked out @7Eleven with all the @slurpee drinks and snacks you want. Best part? I'll be your virtual host. The listing goes live tomorrow and there are only 2 spots! Check it out. <https://t.co/WHcDzXApkb> pic.twitter.com/oUrME82TNN

— Dak Prescott (@dak) February 1, 2021
The PR and marketing stunt is a fun way to adhere to COVID-19 safety guidelines while also grabbing brand buzz and media coverage.
---
WHAT YOU SAID
We asked which client or executive requests you'd like to vanish this year:
Sound off, PR and communications pros: What client or executive requests would you like to see vanish this year?

Whether it's to "go viral" or giving vague directions, weigh in below with your challenges (and how you handle them). We'll share in tomorrow's #DailyScoop! pic.twitter.com/akCcCEx7d6

— PR Daily (@PRDaily) February 2, 2021
Heather Baker, founder and chief executive of TopLine Communications, reminded us of a common obstacle for PR pros: the non-news press release request.
"We'd like to announce that we have launched a new website. We are so excited – it's taken us a year to get to this point. Could you do a press release?"

— Heather Baker (@TopLineFounder) February 2, 2021
Sarah Mawji, PR executive at Harbourfront Wealth Management, offered a strategy to embrace, rather than a request to discard:
Nothing I'd like to see vanish but something I think that is of value is embracing "data-culture." This will stem from the top. I find analytics (qualitative & quantitative, that is) not being used to its full potential. Wrote a piece on this in 2020: https://t.co/xO3XQzy2Rq

— Sarah Mawji (@SarahMawji) February 2, 2021
Is there question you'd like to see asked? Please let us know under the #DailyScoop hashtag!
---
SOUNDING BOARD
What content format are you focusing on the most, to build engagement and brand buzz?
What content format are you focusing on the most, to build engagement and brand buzz?

Share what's resonating with your audiences, and we'll dish in tomorrow's #DailyScoop.

— PR Daily (@PRDaily) February 3, 2021
Weigh in below and on Twitter under the hashtag #DailyScoop, and we'll share in tomorrow's roundup.
COMMENT
No Responses to "Jeff Bezos steps down as Amazon's CEO, Ulta pledges to double Black-owned brands on shelves, and Lowe's offers Valentine's 'night of Lowemance'"
Ronald N. Levy

says:

Jeff Bezos has been screwed by his company year after year. So have many CEOs. An opportunity for PR is to better serve the public by helping people see how relative to sales, earnings, price-earnings ratio or growth, a company has been doing marvelously relative to the pay of executives who've been causing the success.

At companies of all sizes, stakeholders including employees and plant community members deserve to know, and PR communications should tell them, how management's decisions have enriched stakeholders. Yet often this communication isn't done adequately. There can be too much fear by PR people of making it look like managers are publicity hogs or that a focus on management's success may look like PR is kissing ass.

This is in a way good news because it shows room for improvement, that more communication about management's achievements may not only make managers happier but also better serve stakeholders. (Also in many cases better serve the compensation of PR people!)

Let's hear it more for the quarterbacks!