J&J recalls sunscreens over carcinogen concerns, content marketing strategies that work, and Amazon's response to CPSC lawsuit
Also: Brands celebrate National Ice Cream Day, Microsoft resurrects Clippy and Twitter retires Fleets.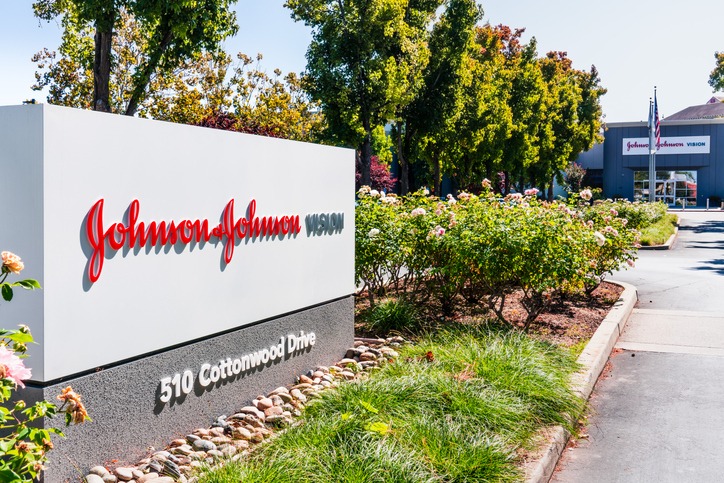 Hello, communicators:
Ahead of National Ice Cream Day July 18, several of the most popular purveyors of the frozen confection have launched promotional campaigns intended to capitalize on the holiday—and  the summer heat—doing some good along the way.
Mars Wrigley has expressed hopes that fans of its Snickers ice cream bar will try its new peanut brownie flavor during their summer "vacci-cation" by launching a contest to win one of its "vacci-cation and chill" kits containing a cooler, towel, pool float, wireless speaker and plenty of Snickers ice cream.
"It's been a long year and we're excited to offer Mars Wrigley Ice Cream fans everything they need to relax and chill this summer," Mars Ice Cream marketing director Jayesh Shah said in a press release. "Whether it's taking a moment away from the work-from-home burnout or celebrating during a weekend getaway, SNICKERS Ice Cream is here for it—serving up better moments and more smiles along the way."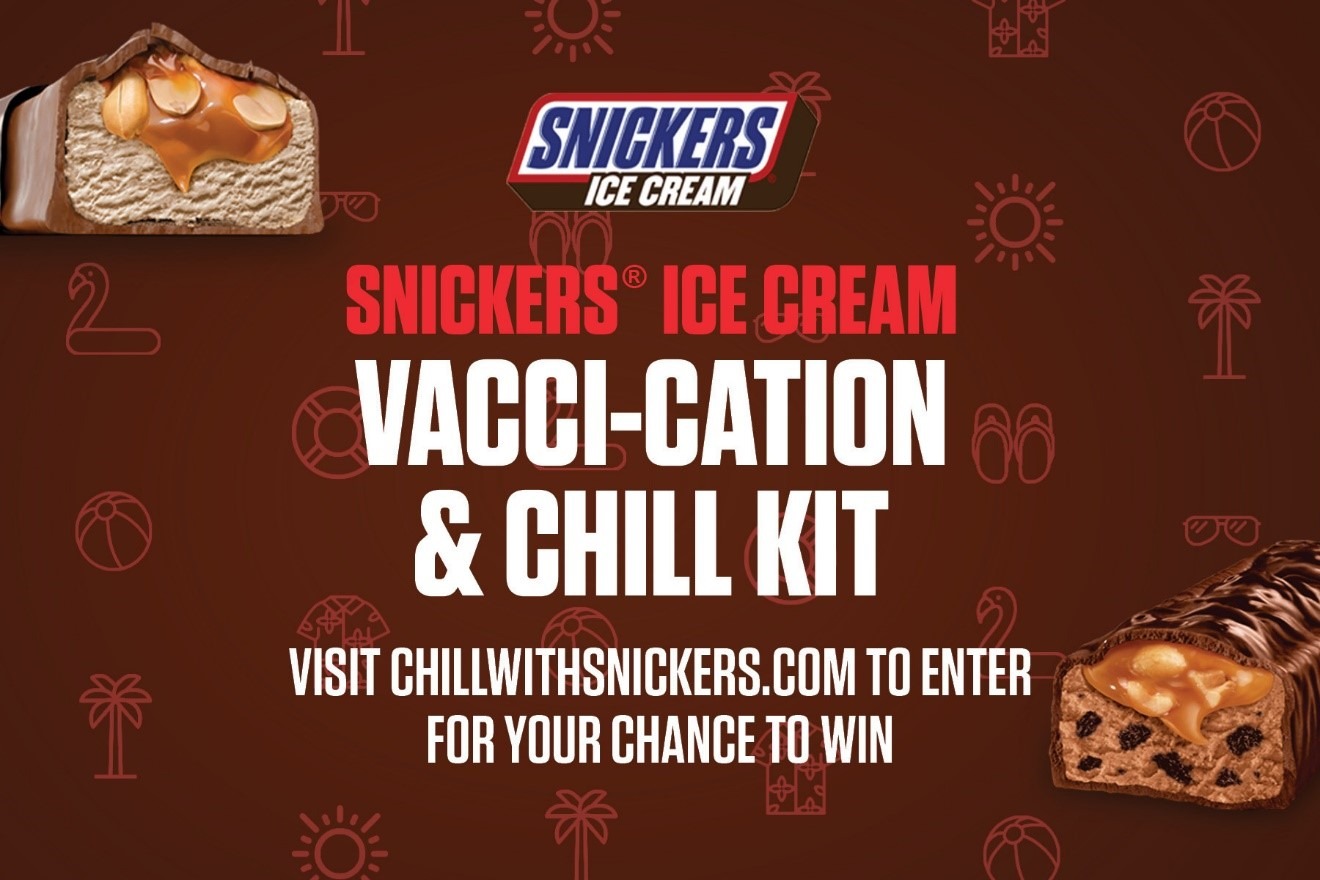 Blue Bunny ice cream is going a different route with its "The Heart of Fun" campaign by offering to help ice cream parlors across the country rebound from a tough year. Shops can enter a contest on Blue bunny's website and share how they are making a positive impact on their community for a chance to win a grand prize, including a grant, Blue Bunny ice cream, a remodel of their retail location and a party to reveal the new look later this summer. Blue Bunny is partnering with celebrity designer and ice cream fanatic, Nate Berkus to pick the winner.
"As a family-owned company that has been bringing the fun and flavor for more than 80 years, we know ice cream parlors are such a special part of their communities," Blue Bunny brand marketing director Jamee Pearlstein said in a press release. "Ice cream parlors are a part of Blue Bunny's heritage, and knowing that many have been struggling after an unprecedented year, we want to help them to continue to do what they do best—be the anchor of fun in their communities."
Blue Bunny's approach to help its wider network and community of merchants fits for the brand because of its legacy and reputation, while Snickers' more playful brand voice merits the bad pun. In each case, these wildly divergent campaigns highlight the wide breadth of ways that your organization can approach an cultural holiday or celebration (and that's not even including Sensodyne toothpaste's campaign) depending on what providing support to your stakeholders truly means for your brand.
Johnson & Johnson announces sunscreen recall
Johnson & Johnson (J&J) has voluntarily recalled five of its aerosol sunscreen products after they were revealed to contain trace elements of the carcinogenic chemical benzene. The products include Aveeno Protect + Refresh aerosol sunscreen and four Neutrogena sunscreen versions: Beach Defense aerosol sunscreen, CoolDry Sport aerosol sunscreen, Invisible Daily Defense aerosol sunscreen and UltraSheer aerosol sunscreen.
According to its press release:
Benzene is classified as a human carcinogen, a substance that could potentially cause cancer depending on the level and extent of exposure. Benzene is ubiquitous in the environment. Humans around the world have daily exposures indoors and outdoors from multiple sources. Benzene can be absorbed, to varying degrees, by inhalation, through the skin, and orally. Based on exposure modeling and the Environmental Protection Agency's (EPA) framework, daily exposure to benzene in these aerosol sunscreen products at the levels detected in our testing would not be expected to cause adverse health consequences. Out of an abundance of caution, we are recalling all lots of these specific aerosol sunscreen products.
What it means:
J&J's voluntary recall marks the brand's second proactive crisis management campaign in a week since it got out in front of an imminent FDA warning about its Covid-19 vaccine. The statement also serves as a reminder that educating your stakeholders with information (in this case, about what benzene is and how it can be absorbed by the body) can be a powerful tool for diffusing stakeholder fears.
---
MEASURED THOUGHTS
A new infographic from J&R shares seven content marketing tactics for generating leads and replies online, including what goes into a high performing landing page, how to host a purchase-driven webinar, tips for producing an effective explainer video, strategies for smart long-tail search queries and more:

These tips emphasize the extent to which artful customer engagement requires close collaboration between PR pros and marketers as your writing and communication skills will be invaluable to ensuring that landing pages, how-to guides, explainer videos and other types of content marketing satisfy SEO needs without reading mechanically or being devoid of brand voice.
Check out the infographic here.
---
TECH TALK
Microsoft has resurrected Clippy, the sentient, animated paperclip best known for popping up in Microsoft Word as a virtual assistant which helps users navigate the software's features. Clippy will replace the existing paperclip emoji used across Microsoft's suite of software including Windows, Office, Teams and more.
Clippy also heralds a larger update that will affect the 1,800 emoji used in Microsoft 305's software suite with 3D designs as part of its fluent emoji technology:
It all started with a tweet and a promise:
If this gets 20k likes, we'll replace the paperclip emoji in Microsoft 365 with Clippy. pic.twitter.com/6T8ziboguC

— Microsoft (@Microsoft) July 14, 2021
Some users pointed out the new Clippy's resemblance to Miss Minutes, a sentient mascot of the Time Variance Authority in Marvel's newest Disney+ show, "Loki":
Same cursed energy imo

#microsoft #clippy #tva #loki pic.twitter.com/6P2o0BRJZz

— fratty "too much testosterone" hercules (@frattyhercules) July 14, 2021
"I grew up using Clippy, and it just seemed like a fun little Easter egg," says Claire Anderson, Microsoft's official "Emoji-ologist," in an interview with The Verge. "We just all imagined that delight when you put the paperclip in a Microsoft product and then all of a sudden, you get this dose of nostalgia." Clippy, with its Groucho eyebrows, will now replace the flat and boring paperclip.
"Because being playful or highly expressive doesn't come easily to everyone, emoji are the perfect little helpers," says Anderson. "Far from being frivolous or ornamental, they're extensions of our own humanity and an important communication tool."
While Microsoft's decision to give Clippy life again emphasizes of nostalgia in marketing and communications, the company's larger push of "fluent emojis" emphasizes the many layers of meaning that can be found in visual communications. Providing your stakeholders with accessibility options for communicating can take many forms, emojis included.
---
TAKE OUR SURVEY
The Institute for Public Relations, Ragan Communications, and the University of Florida are conducting a follow-up survey to their 2020 report, "The Career Path of a Social Media Professional."
This year's survey investigates and illuminates the career path potential of social media professionals, shedding light on how social media is being managed, viewed and evaluated within organizations. Here are some highlights from our 2020 report.
We invite you to take this survey whether you're in charge of social media for your company or are involved in some aspect of social media for a client. The survey should take approximately 15-20 minutes to complete, and all responses will remain confidential.
As thanks for taking the survey, you'll get an opportunity to enter a drawing for three $50 gift cards and will receive a copy of the full report, which promises to be chock-full of valuable data for benchmarking and budgeting purposes. The report will be presented on Sept. 9, 2021 at Ragan's Social Media Conference in Orlando, Florida and published through IPR and PR Daily.
---
SOCIAL BUZZ
Twitter has announced that it's retiring Fleets, a disappearing vertical story feature styled after similar stories features on Snapchat and Instagram, due to its lack of popularity.
"We hoped Fleets would help more people feel comfortable joining the conversation on Twitter. But, in the time since we introduced Fleets to everyone, we haven't seen an increase in the number of new people joining the conversation with Fleets like we hoped."
Some Twitter users soon took to roasting Fleets on the very platform that created it:
https://twitter.com/CaseyNewton/status/1415726888207622144
https://twitter.com/WrittenByHanna/status/1415386546342187013
https://twitter.com/hunteryharris/status/1415383301414703107
Others praised Twitter for having the courage to acknowledge that the new feature was a failure and guess what it meant for the future:
https://twitter.com/MacDoesIt/status/1415730563407745024
https://twitter.com/michaelsayman/status/1415770220841639943
Some even pondered the existential implications of Twitter announcing the demise of Fleets on the same day that Clippy was announced to return:
https://twitter.com/MurphyObv/status/1415414190383239168
The short-lived existence of Fleets is a reminder to only invest in social media and comms features that have a captive audience.
Communicating the sunsetting of the feature, for Twitter, offers an opportunity to demonstrate how the company is experiment and innovating, learning from its mistakes and potentially earning goodwill for the brand.
---
RAGAN'S 2021 BENCHMARK REPORT
Ragan has released its annual Communications Benchmark Report, an exclusive study from Ragan's Communications Leadership Council that analyzes the major trends in the profession over the last year.
During that time, comms pros have been called on to develop and distribute messages on new policies that affect internal and external stakeholders alike. Their role has become more essential as they helped keep their organizations focused and moving forward. They've seen their access to the C-suite increase throughout 2020, and they forged important new alliances with peers in other departments, including HR, finance and workplace wellness.
Culled from more than 750 respondents, the 32-page report is available in its entirety exclusively to members of the Communications Leadership Council.
Download your copy of the exclusive Benchmark Survey Executive Summary today and get a crucial competitive advantage that will fuel your success for 2021 and beyond.
Amazon responds to US consumer agency lawsuit
The Consumer Product Safety Commission (CPSC) has announced that it is suing Amazon in hopes to force the company to recall thousands of products that the agency says can lead to serious injury or death. Those products include around 400,000 hair dryers that don't have protections against electric shock, 24,000 carbon monoxide detectors that failed CPSC tests, children's sleepwear that failed CPSC flammability tests and more.
In a statement, Amazon noted that it already removed the majority of the products in question from its website, emailed notices to customers who purchased them and gave customers refunds. The refunds were issued as credits to the customers' Amazon accounts, the complaint said.

"For the remaining few products in question, the CPSC did not provide Amazon with enough information for us to take action and despite our requests, CPSC has remained unresponsive," an Amazon spokesperson said.

The spokesperson also said Amazon was "unclear" about why the CPSC "filed a complaint seeking to force us to take actions almost entirely duplicative of those we've already taken."
CPSC Chairman Robert Adler also released a statement to accompany the complaint. In it, Adler says that while he voted to approve the complaint, he "did so with great reluctance."

Adler further elaborated that the current CPSC model for product recalls is unsustainable, as "for every product which the CPSC determines a recall is necessary, a lengthy negotiation must first take place" of whether a platform is subject to its laws. "To continue product-by-product is like using an eyedropper to empty the ocean—ineffective, inefficient and frustratingly insufficient to protect consumers," Adler writes. "The best solution to this problem would be for the CPSC and third-party platforms to work together to craft agreements that establish a framework for dealing with those products."
Why it matters:
Amazon's response to the CPSC lawsuit successfully challenges the order of operations and poor communication from the CPSC that ultimately precipitated the lawsuit, regaining control of the narrative by pointing out the CPSC's flaws in providing thorough regulatory direction and timely responsiveness.
Remember that every potential hit against your organization's reputation by a partner provides an opportunity to be transparent about how that relationship works and flip the script back onto them.
---
WHAT YOU SAID
Yesterday, we asked about your approach to communicating metrics for your organization that aren't flattering or positive. A whopping 45% of you stressed being transparent about unflattering metrics and reframing them as opportunities, while 35% preferred to just be transparent and not put any spin on them at all.
Another 20% of you said you would reframe the metrics as opportunities but were not as concerned with transparency in doing so. No one said that they would only report the flattering metrics and ignore the ugly ones.
What's your approach to communicating metrics about your organization that aren't flattering or positive, PR pros and communicators? #DailyScoop

— PR Daily (@PRDaily) July 15, 2021
Is there a question you'd like to see asked? Let us know using the hashtag #DailyScoop!
COMMENT
One Response to "J&J recalls sunscreens over carcinogen concerns, content marketing strategies that work, and Amazon's response to CPSC lawsuit"
Ronald N Levy

says:

Amazon's cost of taking back products may be tiny compared to costs when FTC finally launches their threatened antitrust actions. Look at the danger in relying on legal wisdom instead of also considering PR wisdom.

LEGAL WISDOM is that verdicts are determined, as all law schools teach, by the facts and the law.

PR WISDOM is that juries are also influenced by the PUBLIC OPINION of a defendant. The public may think "those rich bastards" are an enemy of the public. BUT skilled PR now can get the public to think "this exceptionally generous company" is protecting our lives as by sponsoring medical research to find a cancer vaccine. Those known to be "exceptionally generous" aren't seen as "those rich bastards."

Every company facing a multibillion dollar FTC suit can create massive goodwill NOW while the public is neutral–or wait until an FTC suit is launched and then think what can be done to win public goodwill.

Action now like backing the hunt for cancer vaccine can not only help an attacked company to win 100 million American fans but can reduce the peril of attack because government is less inclined to attack a hugely popular company. But just as most people may not go to a doctor until something hurts, corporate managements may wait until there's danger of multibillion dollar verdicts before spending to create massive goodwill.

"Which side" has the good guys is what the public thinks when a huge lawsuit lawsuit is announced. So top PR firms wisely counsel that it's safer and MUCH less costly to win 100 million American fans now than it will be if there's delay until the pain and fear of a Big Accusation.