Netflix CEO admits errors ahead of walkout, TikTok users trust celebrity content less, and Wendy's introduces recyclable cups
Also: Beaches Resorts searches for TikTok "granfluencer," Twitter launches inclusive marketing program, AMC Theatres adds permanent captions for accessibility, and more.
Hello, communicators:
Beaches Resorts is launching a sweepstakes intended to teach grandparents how to use TikTok. Family members are encouraged to post a TikTok video of their grandparent for a chance to win a five-night vacation to any Beaches resort in Turks & Caicos or Jamaica, while the starring grandparent will win a TikTok tutorial from "granfluencer" @ourfilipinograndma.
Beaches says the contest is part of its larger effort to reunite extended families that were separated during the height of the pandemic and promote its "Beaches GrandEscapes" travel program, which the company says was designed especially for grandparent-grandkid vacations.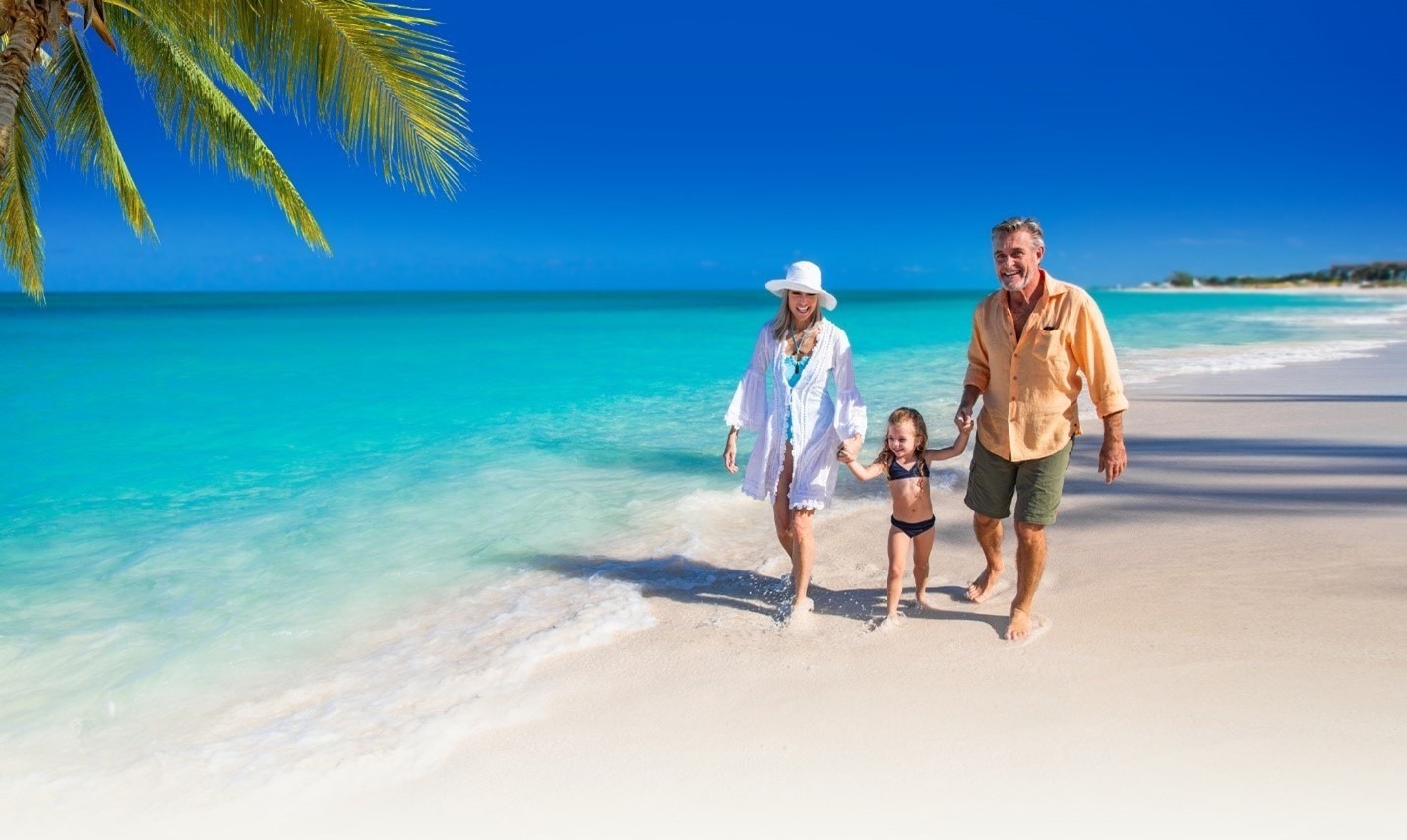 "We recognize the difficult year it's been, especially for many grandparents who in recent times couldn't see their grandchildren often or, in some cases, not at all. We want families to make up for those missed moments, and what better backdrop to do that than our beautiful Caribbean," Joel Ryan, director of theme entertainment at Beaches Resorts, said in a press release. "Our mission is for families to create lasting memories together, and because our resorts have something for everyone, our GrandEscapes are a sure way to put the Grand back in Grandparent."
Beaches' campaign demonstrates an understanding of TikTok's unique ability to amplify the reach of brand messaging using everyday people. Its messaging also offers a feel-good, mission-driven reason for bringing older travelers to its resorts.
Here are today's top stories:
Netflix CEO admits 'I screwed up' ahead of employee walkout
Several Netflix employees, along with actors and other industry activists, participated in a Netflix walkout yesterday to protest transphobia after the company's release and promotion of Dave Chappelle's latest special, "The Closer." Fallout from the special caused #NetflixWalkout to trend on Twitter as several celebrities voiced their support:
I stand with the trans, nonbinary, and BIPOC employees at Netflix fighting for more and better trans stories and a more inclusive workplace #NetflixWalkout https://t.co/LU8FPSBdwE

— Elliot Page (@TheElliotPage) October 20, 2021
Sending my love and full support to all trans employees and their allies participating in the #NetflixWalkout today. ❤️✊ https://t.co/Mp7ubHuxeg

— billy eichner (@billyeichner) October 20, 2021
"It is our purpose that we hold these places accountable," says Neverending Nina at the #NetflixWalkout. "How can you house queer narratives, queer movies and all the things that uplift us, but then turn around and provide space to harm us?" https://t.co/OsrDv4QD1O pic.twitter.com/ra6Qb5ogHH

— Variety (@Variety) October 20, 2021
On the eve of the walkout, Netflix CEO Ted Sarandos acknowledged his communication flaws in his initial letter to employees about the controversy.
Obviously, I screwed up that internal communication. I did that, and I screwed it up in two ways. First and foremost, I should have led with a lot more humanity. Meaning, I had a group of employees who were definitely feeling pain and hurt from a decision we made. And I think that needs to be acknowledged up front before you get into the nuts and bolts of anything. I didn't do that. That was uncharacteristic for me, and it was moving fast and we were trying to answer some really specific questions that were floating. We landed with some things that were much more blanket and matter-of-fact that are not at all accurate.

Of course storytelling has real impact in the real world. I reiterate that because it's why I work here, it's why we do what we do. That impact can be hugely positive, and it can be quite negative. So, I would have been better in that communication. They were joining a conversation already in progress, but out of context. But that happens, internal emails go out. In all my communications I should lean into the humanity up front and not make a blanket statement that could land very differently than it was intended.
What it means:
Sarandos' mea culpa identifies why empathetic employee communication can't be an afterthought for leadership. It also serves as a reminder that your senior leadership don't always intuitively have the soft skills necessary to address a culturally sensitive situation.
This is where building a strategic communications workflow that embraces radical transparency comes in. If your executives seem particularly tone deaf, make the case for media training by offering examples of other leaders who have caused lasting reputational damage for their off-the-cuff statements.
---
MEASURED THOUGHTS
A recent TikTok study across 11 global markets revealed that 72% of users surveyed find ordinary content creators on the platform more interesting than celebrities, while 72% find it useful when content creators talk about brands.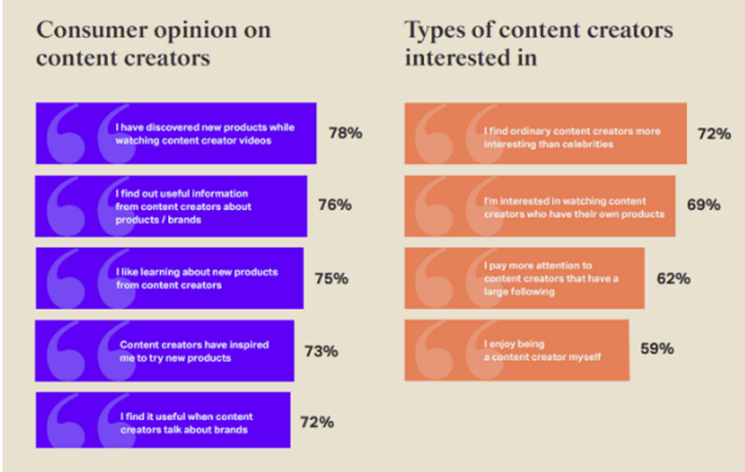 "Community commerce specifically speaks to the notion of entertaining, compelling content that just happens to feature brands," TikTok says in the report. "It is creator-driven, word-of-mouth marketing that has taken over the TikTok platform and injects a new opportunity into content creation on social that is more authentic to its environment."
Check out the full report here.
---
TACTICALLY SPEAKING
AMC Theatres CEO Adam Aaron announced that some locations will permanently offer open captions during showings with displayed text on screen. Aaron framed the significance of this announcement around the upcoming Marvel film, "Eternals," which features deaf and blind actress Lauren Ridloff playing the first deaf superhero depicted on screen:
I am proud to announce that @AMCTheatres permanently will offer some Open Caption showtimes each week. Well marked on our web site and mobile app. A real advance for those with hearing difficulties or where English is a second language. And right in time for Eternals from @Disney pic.twitter.com/Ydn3dHFzuX

— Adam Aron (@CEOAdam) October 13, 2021
In an interview with The New York Times in August, Ms. Ridloff said most movie theaters were not accessible to the deaf, who are often viewed as an "afterthought."

"You have to use a special closed-captioning device to watch subtitling in a theater, and it's a headache, because most of the time the devices don't work," she said. "Then you have to go back to the front desk and find somebody to help, and by the time they figure it out that it's not working—that it's not going to be subtitled at all—the movie's halfway done."
By tethering AMC's announcement to the release of "Eternals," Aaron uses industry partners to push the organizations' over all inclusion efforts. It also sets up AMC as a leader in the industry on disability-rights and inclusion overall.
---
SOCIAL BUZZ
Twitter has announced a new initiative, #TwitterPrism, intended to help marketing partners take more inclusive approaches to their outreach efforts on the social media platform. Twitter will offer marketers inclusive marketing insights, cultural context workshops, increase the number of minority-owned and led content partners, invest in sponsorship partners who create content for diverse communities and more.
When we focus on empowering people's voices and enabling their expressions, it helps us run our business better. That's why we're committed to working with our advertising partners to better amplify, advocate for, and connect with diverse communities while uplifting creators and publishers who reflect the diversity of Twitter.

Why? Because we recognize our responsibility to support the diversity of the people we serve and our ability to drive industry-wide change. After all, without diverse voices (like Black, Latinx, LGBTQIA+, Asian, Disability, and Native Indigenous voices from historically excluded communities), the conversation on Twitter wouldn't reflect the true world of thoughts, feelings, and ideas.
Twitter's efforts illustrate how DE&I should not be siloed to communications or marketing teams, but instead must incorporate every department at your organization through strategic communication.
---
TAKE OUR SURVEY
If you're looking for benchmark data to show your bosses the next time you ask for a raise, lend us a hand—and help yourself and your peers while you're at it. Participate in Ragan's Salary & Workplace Culture Survey, a comprehensive look at salaries, benefits, culture, bonuses and other aspects of the job in a fast-moving industry.
Both internal and external communicators are encouraged to participate.
By taking part, you will receive a $150 discount to a Ragan virtual conference of your choice and be entered to win one of five $50 gift cards. All who complete the survey will receive a full report on the findings. Responses are anonymous.
Wendy's announces partnership to support sustainability goals
The fast food chain says it will collaborate with plastic manufacturers Berry Global and LyondellBassell to transition from using plastic-lined paper cups with limited recyclability to clear plastic cups that will use 20% recycled plastic across all of its North American restaurants.
Wendy's says that this shift will help advance its goal to sustainably source 100% of its consumer-facing packaging by 2026. By 2023, Wendy's plans for all of its cups to use recycled plastic it estimates the change will divert 10 million pounds of waste from landfills over the first two years.
According to its press release:
Consumers are increasingly aware of the impact of single-use waste, and we want to do our part as a leader in the quick-service restaurant industry to provide more sustainable options," said Liliana Esposito, Wendy's Chief Corporate Affairs & Sustainability Officer. "Today's announcement marks Wendy's next step toward creating packaging solutions that reduce our environmental impact."

"Giving our natural resources multiple lives requires commitment and collaboration across the value chain. Partnering with leading brands that actively pursue opportunities to promote innovative packaging solutions is key to accelerating a circular economy," said Tom Salmon, Berry Global's Chairman and CEO.
Why it matters:
While brands like Lego promise to eliminate plastic packaging altogether, Wendy's partnership with innovative plastics companies offers a "reach across the aisle" approach. If successful, this will position the brand as a sustainability leader in the fast food industry and demonstrate a measurable impact (landfill reduction).
By sharing this partnership as part of a longer sustainability narrative, Wendy's highlights the importance of continuing to keep stakeholders updated on your journey by communicating smaller steps in the context of large efforts.
COMMENT
One Response to "Netflix CEO admits errors ahead of walkout, TikTok users trust celebrity content less, and Wendy's introduces recyclable cups"
Ronald N Levy

says:

What can be better than winning a fight? Avoiding it! As by saying "I screwed up."

Saying "I screwed up" may be not be easy if a case can be made that you didn't, but PR wisdom learned from being married is that it's sometimes better not to argue and to say "yes dear."