Trust grows in importance, UPS condemns driver's racism, and Macy's to close 45 stores
Also: Amazon buys some airplanes, how PR and customer service should work together, how PR pros feel about the new year, and more.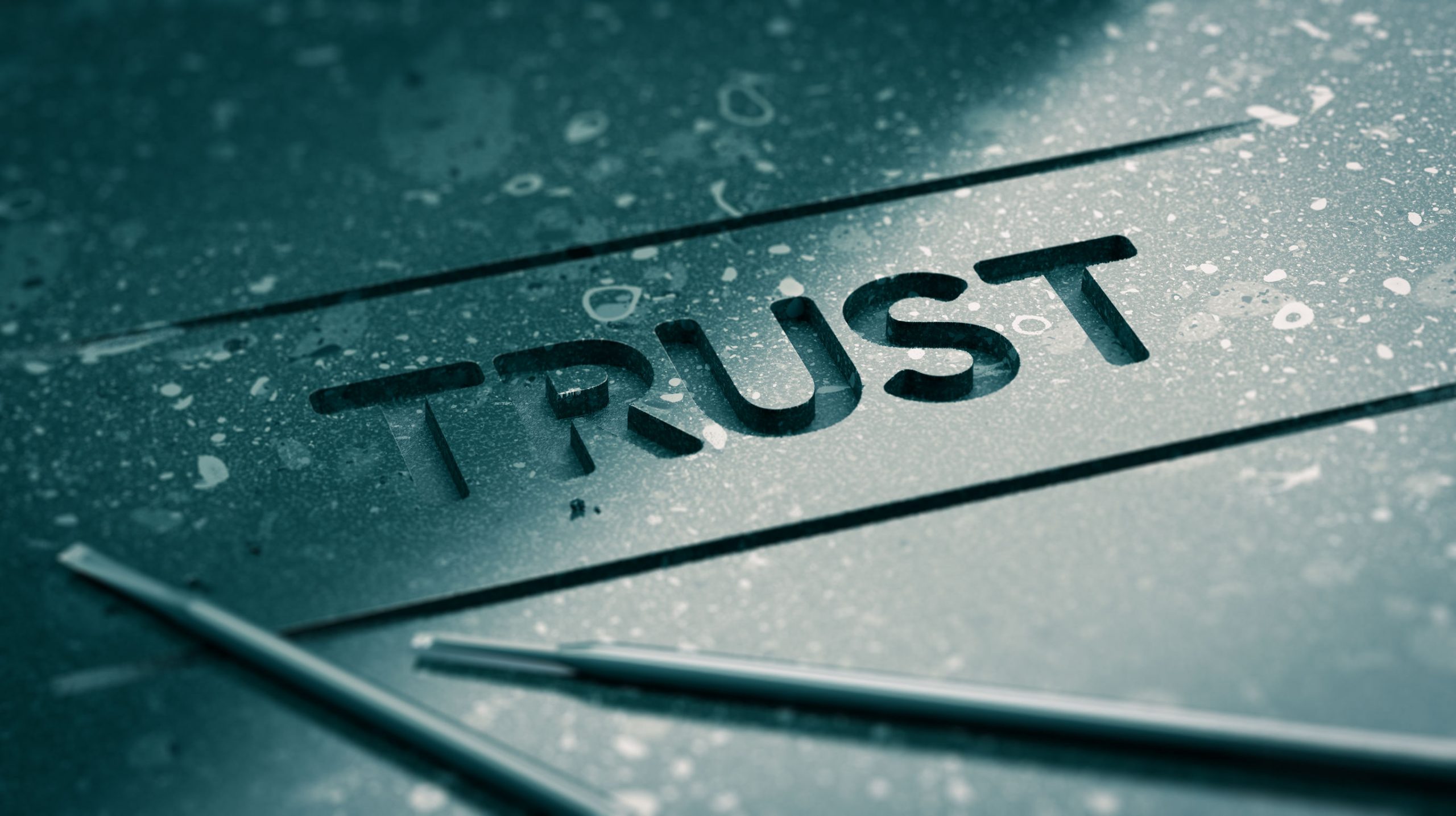 Hello, communicators:
It's a big day for U.S. politics as the Electoral College results are being received by a joint session of Congress. Some Republican lawmakers are expected to object to the vote results and push claims of fraud, despite no evidence and a string of legal defeats on the issue.
The showdown comes the morning after voters in Georgia cast votes in the run-off election for two Senate seats that will decide the balance of power on Capitol Hill. Democrat Raphael Warnock has been projected as the winner in one of the races, becoming the first Black senator from the state of Georgia, once a bastion of the segregationist ideology epitomized by the Jim Crow South.
Here are today's top stories:
UPS fires delivery driver after display of racism 
The company is condemning the actions of one of its drivers who was caught on security camera refusing to deliver a package to a Latino man, Hugo Aviles, in Milwaukee. The driver uttered racist comments while on the doorstep of the customer, all of which was caught on tape and made the rounds online.
"Now you don't get f—– nothing cause you're a stupid m———- who can't read and write and speak the f—— English language," the man said in a Dec. 17 recording of the incident, which was captured by Aviles's security camera and posted to social media.
UPS has severed its relationship with the driver, but some are looking for the company to do more to make things right with Mr. Aviles.
The Post continued:
"There is no place in any community for racism, bigotry or hate," a spokesman with the company told NBC News. "This is very serious and we promptly took action, terminating the driver's employment."

"We just want to make sure that UPS is serious and wants to make amends with the Latino community," Shirley Aviles, the man's mother told The Washington Post in an interview late Tuesday.
Why it matters: It's not enough when your organization is caught up in an incident where racism rears its head to simply claim that wrongdoing is not your fault and cut ties with guilty parties. It's an essential step, but consumers are looking for reassurance that you share their values, and that anti-racism is a core tenet of you company. Find ways to demonstrate those values and actively tell stories that show your commitment to justice. Otherwise, audiences will not give you the benefit of the doubt later on.
---
MEASURED THOUGHTS
Just how important is "trust" for consumers in 2021? It's only going up according to Edelman's latest report, highlighting the crucial role of communications and PR for organizations of all kinds in the months ahead.
Check out the full report here.
Macy's to close 45 stores in 3-year plan
The department store chain laid out the plan to shutter 125 stores last February and is moving ahead with those designs in January, already closing 45 stores including the flagship store on Magnificent Mile in downtown Chicago.
"As previously announced, Macy's is committed to rightsizing our store fleet by concentrating our existing retail locations in desirable and well-trafficked A and B malls," a spokeswoman told CNBC in a statement.

"To that end, we announced several store closures today that align to the guidance we provided in February 2020," she said. "These closures bring us closer to achieving the right mix of mall-based stores."
What to watch: It's not just retailers that will announce tough news in 2021. Many organizations are facing hard choices about investments, workforce needs and preparedness for an increasingly digital future. Make sure you always push the future vision with news about closings or realignment, and speak honestly and openly with employees ahead of the news breaking to the press.
---
FROM OUR EXPERTS
How can you make sure that your PR and customer service teams are working well together to protect your brand reputation? Experts from Finn Partners share their take on how customer service and PR pros can team up to deliver a cohesive customer experience and protect your most important brand asset.
Amazon buys airplanes to build on delivery abilities
The online retailer is taking advantage of airline industry losses to buy Boeing planes at a discount, increasing its capacity to deliver products to consumers across the U.S. In the past, Amazon has leased planes for its various delivery needs and estimates say its new fleet could reach 200 planes in the coming years, rivaling delivery carriers like UPS.
"Our goal is to continue delivering for customers across the U.S. in the way that they expect from Amazon, and purchasing our own aircraft is a natural next step toward that goal," Sarah Rhoads, the vice president who runs Amazon's air fleet, said in a statement. "Having a mix of both leased and owned aircraft in our growing fleet allows us to better manage our operations, which in turn helps us to keep pace in meeting our customer promises."
What you should know: New investments or big business decisions can result in headlines, but a savvy PR team knows how to make the story fit with an overarching narrative about where the company is headed. For Amazon, the story isn't that the company now has planes to add to its extensive list of assets. It's a story about how the company hopes to become even better at a core part of its business: delivery.
---
TAKE OUR SURVEY
We want to know how PR agencies are building lasting, sustainable relationships with clients, including what is working and what is rubbing both parties the wrong way. That's why we're partnering with The Institute for Public Relations on a new survey to learn more about the state of the agency/client relationship.
Please take this 10-minute survey here.
---
IN YOUR WORDS
We asked how you were feeling about the new year ahead, and the most popular answer was one of optimism (38%). However, others are worried (24%), and only 16% are excited or "pumped" about the new year.
How do you feel about the start of the new year, PR pros? share your thoughts in our poll or tweet us with our hashtag #DailyScoop.

— PR Daily (@PRDaily) January 5, 2021
---
SOUNDING BOARD
Are you planning to bring on new team members in the beginning of this year? Share your thoughts on just how bullish PR teams should be in the first half of 2021 in our poll below or by tweeting us with our hashtag #DailyScoop.
Are you planning to bring on new team members in the first half of 2021? Share your thoughts about how you planning to grow this year with our hashtag #DailyScoop.

— PR Daily (@PRDaily) January 6, 2021
COMMENT