United Airlines to furlough 16,000 employees, Walmart creates virtual toy focus groups, and Facebook to block political ads the week before presidential elections
Also: Venice Film Festival holds first industry event in six months, 49% of employees say their organizations excel at COVID-19 safety measures, Unilever's sustainability pledge, and more.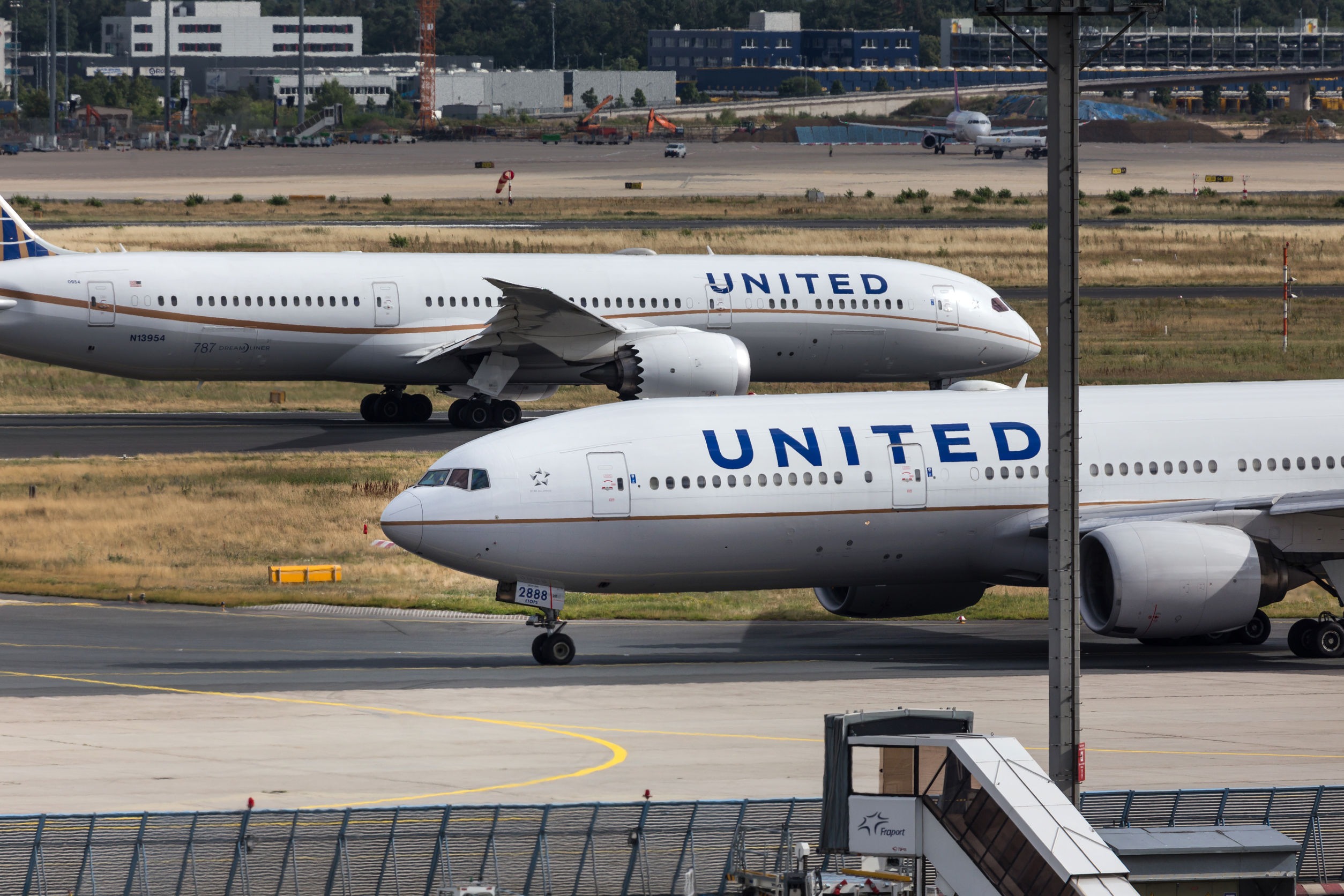 Hello, communicators:
The 77th edition of La Biennale di Venezia, or the Venice Film Festival, premiered on Wednesday—the first in-person event for the film industry in six months.
Roberto Cicutto, the festival's president, wrote in a statement: 
We were afraid that the same thing was going to happen at the Lido after the cancellation of so many festivals large and small. We have been lucky, and perhaps a little courageous too, in deciding, together with the director of the festival Alberto Barbera, the whole team of the Biennale and our cousins of the Venice Days and the Critics' Week, to hold, in the presence of filmmakers, technicians and the public, our Film Festival on the appointed dates.

We are not proud to be the first, after the forced pause, to be able to do so. But we are proud of having shown (bearing in mind the situation of the pandemic in Italy and the world) that it can be done, putting in place all the safety measures and presenting a program that has little to envy those of the preceding years.
Deadline reporter Andreeas Wiseman wrote that first-day screenings "were sparsely attended" and not just due to social distancing measures.
As you examine whether to hold in-person meetings or virtual events, consider the cost of implementing proper safety measures and communicating those efforts. Even with the best executed efforts, expect decreased attendance for the forseeable future.
Here are today's top stories: 
United Airlines to furlough more than 16,000 employees
The airline's temporary layoffs will affect roughly 17% of its workforce, and will take place after Sept. 30. The furloughs are less than half the 36,000 job cuts estimated in July, partially because 7,400 employees voluntarily departed or accepted early retirement packages. Other employees are taking unpaid leave.
The company could still further lower the number of involuntary job cuts through voluntary measures, particularly with its pilots.

"The pandemic has drawn us in deeper and lasted longer than almost any expert predicted, and in an environment where travel demand is so depressed, United cannot continue with staffing levels that significantly exceed the schedule we fly," the airline said in an employee memo.
Why it's important: As COVID-19 continues to force organizations to make tough business decisions and alter business continuity plans, make sure you're continually communicating with your employees in real terms, explaining why the moves are the best for your organization and remaining employees. Don't hide emotion from your conversations, either. During this time of uncertainty, employee communications should be more human and transparent than ever before.
---
SOCIAL BUZZ
Facebook announced that the week prior to United States' 2020 presidential elections, it will block new political and issue ads on its platform. Facebook will also feature "authoritative information" from its Voting Information Center daily—as will Instagram. The social media platform is working on rules meant to discourage COVID-19-related threats meant to discourage voting, along with expanding its policies about voter suppression.
We've previously announced we're running the largest voting information campaign in American history — with a goal of helping 4 million people to register and vote. In just three days last month, we drove almost 24M clicks to voter registration websites.

— Facebook (@Facebook) September 3, 2020
Advertisers will be able to continue running ads they started running before the final week and adjust the targeting for those ads, but those ads will already be published transparently in our Ads Library so anyone, including fact-checkers and journalists, can scrutinize them.

— Facebook (@Facebook) September 3, 2020
For any posts from candidates and campaigns that try to declare victory before the final results are in or try to delegitimize the outcome of the election, we'll add a label that directs people to official election results from Reuters and the National Elections Pool

— Facebook (@Facebook) September 3, 2020
Facebook's co-founder and chief executive, Mark Zuckerberg, wrote in a post that "this election is not going to be business as usual":
---
MEASURED THOUGHTS
In an Edelman Trust Barometer Special Report: Workplace Trust and the Coronavirus, the agency reported that less than half of employees globally feel their organizations are implementing enough safety measures to protect them and customers. That number drops to 46% of U.S. employees: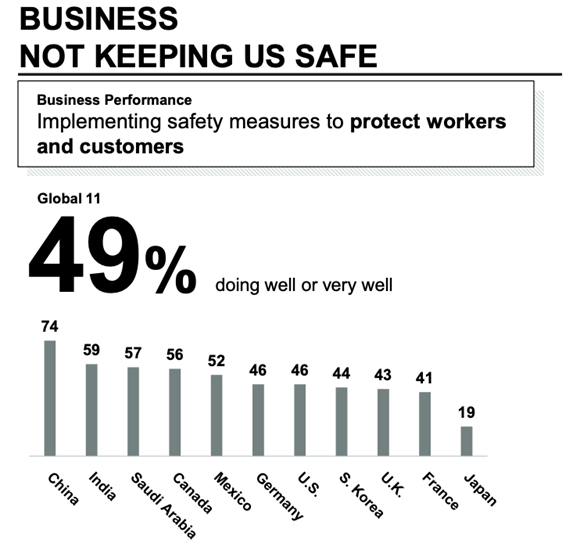 Along with executing and communicating COVID-19 safety measures, organizations around the world have space to improve their leadership communications. Only 29% of employees surveyed say their chief executives are doing an "outstanding job" during the crisis.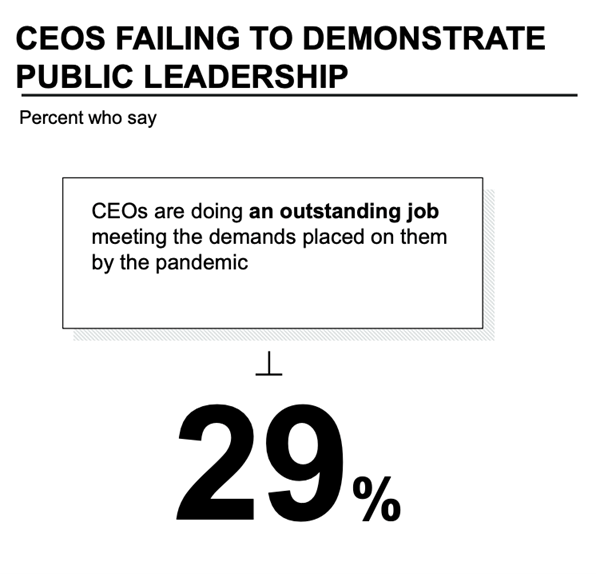 You can read the whole report here.
---
CRISIS LEADERSHIP NETWORK
Looking for more insight on how to address the current global crisis and lead your organization into a strong recovery?
Join Ragan's Crisis Leadership Network to network and brainstorm with peers, get the latest intelligence and research and start to strategize for the future of your organization.
Learn more about this exclusive membership here. 
Walmart creates virtual holiday toy focus groups
The retail chain has previously hosted hundreds of children near its headquarters in Arkansas to test the toys that will drive Walmart's purchasing decision. This year, the testing will take place across the nation in consumers' homes, using a digital hub.
The company mailed toys to several dozen kids to test at home. It's one example of how the coronavirus pandemic has changed norms for the holiday season—even before it has truly begun.

Walmart had to come up with the workaround for its toy testing group to compile its list of top-rated toys. It developed an online tool that lets kids virtually unbox, test and play with toys since multiple kids can't wheel around the same truck or play with the same doll in store aisles or at demos due to the pandemic.

Walmart Wonder Lab will allow kids to try over 100 toys and guide virtual hands to interact with them. It's a scaled-up version of a tool the company had the past two holiday seasons.
Why it's important: Toy sales have been growing as consumers continue to stay at home during COVID-19, with Lego reporting a 14% increase in revenue in the 2020's first half as compared to 2019 and Nintendo reporting a 428% operating profit gain in the latest quarter, thanks to its "Animal Crossing" game, according to CNN. As the holiday season approaches, consider how you can tailor your marketing campaigns and product offerings to a digital-first audience and consumers spending more time in their homes.
---
DOWNLOAD OUR REPORT
Following the deaths of George Floyd, Ahmaud Arbery, Breonna Taylor and others, organizations were pushed more forcefully than ever before to take stands against systemic racism and move to support social justice initiatives. Which responses made an impact—and which responses fell flat?
Learn from 10 of the biggest brand messages in our special report, "Organizational responses to Black Lives Matter." The report offers communicators important takeaways to lead organizations and clients in the second half of 2020 and into the future.
---
TACTICALLY SPEAKING
Unilever said that by 2030, it will stop using gas and oil to make its cleaning products.
"As an industry, we must break our dependence on fossil fuels, including as a raw material for our products," said Peter ter Kulve, president of the conglomerate's home care division. "We must stop pumping carbon from under the ground when there is ample carbon on and above the ground — if we can learn to utilize it at scale."

To help reach the goal, Unilever is working with a company in southern India on technology that will allow captured CO2 to be used as a raw material in the production of soda ash, a key ingredient in laundry detergents that is currently made with energy from fossil fuels.
As more organizations adjust to the "new normal" during and beyond COVID-19, expect additional announcements focused on orgainzations' sustainability efforts.
---
WHAT YOU SAID
We asked if you listen to music as you work, and nearly 73% of you do, vs. the 20% who work more effectively in silence. Almost 5% of you don't get the opportunity for either, due to endless meetings:
Do you listen to music as you work on communications efforts, PR pros?

Share with us how you add flavor and motivation to your WFH day below. We'll share in tomorrow's #DailyScoop.

— PR Daily (@PRDaily) September 2, 2020
Communicator Eleazar Obende prefers jazz and soul as the backdrop for crafting strategies, while QB of communications for Bunch Bikes, Beau McDermott, prefers tunes with ostinato:
I listen to music a lot mostly jazz and soul when working

— Eleazar Obende (@eaobende) September 3, 2020
For me? lots of ostinato.
Using the same trick video game makers use when picking their music. Ostinato ostinato ostinato

— Beau McDermott (@SpokenBeau) September 2, 2020
Comms pro Kathleen Gier uses different playlists that cater to the project or WFH mood:
I have playlists for different moods/projects like one for heavy writing days and one that's more of a project management mix. I'm also watching a lot of SportsCenter in the background working from home.

— Kathleen Gier (@kgier) September 2, 2020
Is there a question you'd like us to ask in an upcoming poll? Let us know!
---
SOUNDING BOARD 
In our continuing time of uncertainty and crises, how do you find uplifting content?
In our continuing time of uncertainty and crises, how do you find uplifting content?

Share what makes you smile or gives you motivation below, and we'll share in tomorrow's #DailyScoop.

— PR Daily (@PRDaily) September 3, 2020
Share your top inspirational or motivational content below and under the #DailyScoop hashtag.
COMMENT
No Responses to "United Airlines to furlough 16,000 employees, Walmart creates virtual toy focus groups, and Facebook to block political ads the week before presidential elections"
Ronald N. Levy

says:

Even if Facebook's intentions are pure and impartial, as we may guess they are, what possible advantage can there be to the public in reducing freedom of the major parties to do truthful communications shortly before the election when many people are still trying to make up their minds?

Often there's not a big disagreement over what the facts are but over which facts are more important to the public. Like in Minnesota where Trump met with the police and Biden will meet with the family, the question may be which way will the public be better off—if the police prevail or if the demonstrators prevail?

When a judge issues a "don't dare talk to the press" gag order on both parties to a lawsuit, is that fair to the parties, the media or the public?

If a tax cut will give twice as much benefit to the ultra-rich as to everyone else, would that tax cut be good—or not good—for the single mother supporting two kids on her job as a waitress? How many of us would say "I'd rather not have a tax cut if the ultra-rich will get twice as much benefit as I will"?

The big beneficiaries from freedom of speech may be not just speakers but listeners, not just politicians but voters. When activists attack companies with accusations, is the public better off that media should be allowed by the boss to publish pro-company information from PR sources, a defense presenting "Here's what the accusers left out and didn't tell you? Here's the peril of the alternative they're trying to sell you."

There are publications that should perhaps give us half price subscriptions for the half truths they publish, but how do voters benefit if before an election Facebook declines to publish not only lies but truths? Who could Facebook hope to benefit by not publishing something true?