YouTube explains vaccine misinformation policies, marketers shift priorities during pandemic, and Ozy Media launches internal investigation
Also: Venmo creates contest to support student debt relief, USPS rolls out updated delivery plans, and more.
Hello, communicators:
Mobile payment app Venmo conducted a 24-hour giveaway, the #VenmoU Cash Drop, as a collaboration with rapper Jack Harlow in an effort to help college students offset tuition costs as the new school year begins. Students visiting the contest's website had the opportunity to spin a virtual wheel and win cash prizes, along with the chance to win a larger 10,000 grand prize.
Venmo positioned the contest in the context of a larger national conversation around student debt, noting in its press release that 64% of college students who graduated took out loans totaling $29,927 on average in 2020, a 20% increase from the average amount borrowed in 2010. Back-to-college spending is also expected to rise about 13% from 2020.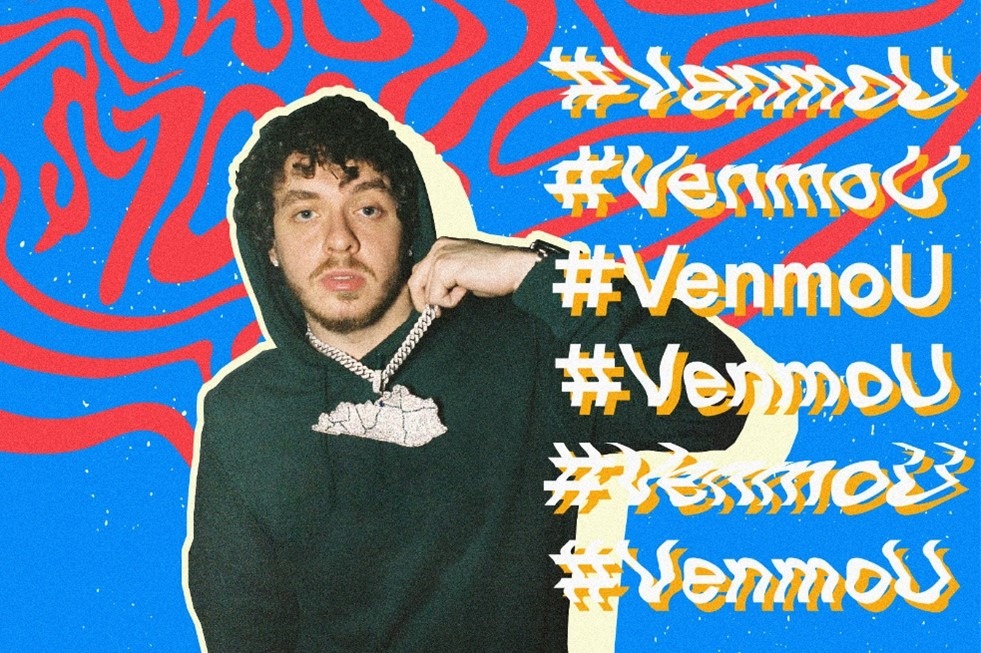 "Getting a college degree comes at a high price tag that many struggle to afford, especially now more than ever, given the added hardships that the last year and a half has brought," Harlow said in the press release. "On top of adapting to the new ways of learning and living, so many college students are also facing new financial obstacles due to the pandemic. I salute each and every one of them who are working harder than ever, despite these challenges. That's why I'm thrilled to team up with Venmo to launch the #VenmoU Cash Drop to put a little extra money in some pockets to help make following their academic dreams a little easier."
By having Jack Harlow share Venmo's message in his own voice, the company increases the likelihood the campaign will resonate with students. While this campaign successfully implements data to justify its intentions, its commitment to the cause only scratches the surface as a one-off giveaway isn't going to solve the larger structural issue.
Here are today's top stories:
YouTube announces new policies to combat vaccine misinformation
YouTube has introduced a new set of policies intended to reduce the amount of anti-vaccine content on the site, including a ban on videos claiming that commonly used vaccines are dangerous or don't work. The policies expand on the company's previous ban of misinformation about COVID-19 vaccines to also focus on videos providing misinformation about other vaccines. YouTube also announced that they have taken down the channels of several popular anti-vaccine personalities who experts claim are partially responsible for low vaccination across the country.
YouTube didn't act sooner because it was focusing on misinformation specifically about coronavirus vaccines, said Matt Halprin, YouTube's vice president of global trust and safety. When it noticed that incorrect claims about other vaccines were contributing to fears about the coronavirus vaccines, it expanded the ban. "Developing robust policies takes time," Halprin said. "We wanted to launch a policy that is comprehensive, enforceable with consistency and adequately addresses the challenge."

The company is also expanding its work to bring more videos from official sources onto the platform, like the National Academy of Medicine and the Cleveland Clinic, said Garth Graham, YouTube's global head of health care and public health partnerships. The goal is to get videos with scientific information in front of people before they go down the rabbit hole of anti-vaccine content. "There is information, not from us, but information from other researchers on health misinformation that has shown the earlier you can get information in front of someone before they form opinions, the better," Graham said.
Why it matters:       
Halperin's words on why YouTube didn't enact these policies sooner illustrates the tension inherent in crisis response. Respond too quickly and your holding statement doesn't offer actionable commitments and substance. Take time to respond by showing your work and risk criticism for waiting too long. To that end, YouTube biding its time paid off as its emphasis on partnering with official sources bolsters the platform's credibility to work toward solving a mutual problem. It also serves as a reminder to leave yourself time when securing the right expert sources to explain your decision-making process.
YouTube's policy of letting people speak to personal experiences but not go beyond that to speculate on science or history, meanwhile, protects the intimacy and engagement its platform offers to creators while drawing a line between who the platform considers an expert and who it doesn't.
---
MEASURED THOUGHTS
In a new study by 360PR , 88% of marketers said that they plan to increase their marketing spend in 2022. Elsewhere in the survey, 76% of marketers surveyed said that the pandemic helped them prioritize objectives and focus more, while 57% said the experience opened their eyes to new approaches. Forty-two percent say the pandemic helped them become more nimble.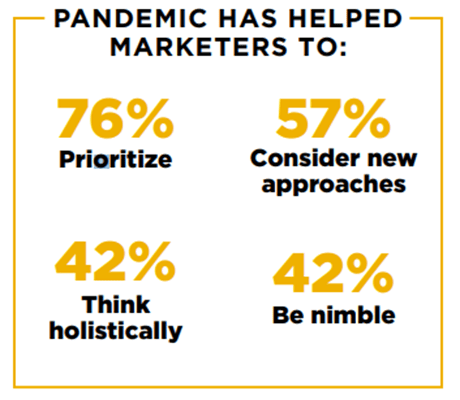 "We've witnessed [these changes] first-hand at 360, with the pandemic becoming a trigger-moment for thought-leadership and executives playing a more active, ongoing role in speaking for their brands and organizations, not just tied to expected financial events," 360 Partner and EVP Mike Rush said in a press release. "That helps elevate a brand message in the marketplace with customers and other stakeholders and can benefit company culture, too, as employees see their organization's executives as insightful and inspirational leaders in the larger landscape."
---
CRISIS COMUNICATIONS
The U.S. Postal Service (USPS) shared new target goals for its previously announced restructuring plan with NPR, which will take effect at the end of the week. The postal service has been defending against critics who say the changes will result in slower mail service.
Beginning Friday, the U.S. Postal Service will start to "implement new service standards" for first class mail and periodicals—slowing its target delivery time by about 30%, USPS spokesperson Kim Frum told NPR.

According to Frum, some of the changes will result in increased time for some pieces of mail going cross-country and other long distances. However, she tells NPR, 61% of first-class mail and 93% of periodicals will not be affected by these changes. Single-piece first-class mail (smaller, lightweight mail) traveling in the same region will still have a two-day delivery time, Frum said. First-class packages, however, will be impacted by the new standards starting Friday. Additionally, beginning Oct. 3 and ending on Dec. 26, the Postal Service will temporarily increase prices on all "commercial and retail domestic packages" because of the holiday season, Frum said.
By offering these numbers to NPR instead of releasing them in a press release, Frum and the USPS hope to offer context about what the numbers mean and control the narrative as much as possible. Positioning the numbers around who will not be affected by the changing delivery times also reframes the conversation to focus on how the service is preserving standards while reducing cost. During an added emphasis on e-commerce, the USPS would also be wise to share what its increased prices for packages will be during the holiday season and when those changes take effect.
---
TAKE OUR SURVEY
If you're looking for benchmark data to show your bosses the next time you ask for a raise, lend us a hand—and help yourself and your peers while you're at it. Participate in Ragan's Salary & Workplace Culture Survey, a comprehensive look at salaries, benefits, culture, bonuses and other aspects of the job in a fast-moving industry.
Both internal and external communicators are encouraged to participate.
By taking part, you will receive a $150 discount to a Ragan virtual conference of your choice and be entered to win one of five $50 gift cards. All who complete the survey will receive a full report on the findings. Responses are anonymous.
Ozy Media promises internal inquiry after reports of fake investor call
Digital media company Ozy Media said that it retained a prominent law firm to look into its business practices following a New York Times story published earlier this week that revealed its chief operating officer, Samir Rao, was suspended following allegations that he impersonated a YouTube executive on a conference call with potential investors from Goldman Sachs.
The company announced in a statement on Tuesday that former Hearst Television executive Harry Hawks will serve as interim chief financial officer as the board reviews its leadership in coming months. "Following reports of conduct that is not in keeping with our standards or values, Ozy has engaged Paul, Weiss, Rifkind, Wharton & Garrison LLP to conduct a review of the company's business activities," the company said in an emailed statement.
Journalist Katty Kay also announced her resignation from Ozy this week, citing allegations in the New York Times piece:
Yesterday morning I handed in my resignation to Ozy Media. I was looking forward to working with the talented young reporters but I did not expect this! pic.twitter.com/fc5Ii6ifav

— Katty Kay (@KattyKay_) September 29, 2021
When YouTube learned that someone had apparently impersonated one of their executives at a business meeting, its security team started an investigation, the company confirmed to me. The inquiry didn't get far before a name emerged: Within days, (chief executive Carlos) Watson had apologized profusely to Goldman Sachs, saying the voice on the call belonged to Samir Rao, the co-founder and chief operating officer of Ozy, according to the four people.

In his apology to Goldman Sachs and in an email to me on Friday, Mr. Watson attributed the incident to a mental health crisis and shared what he said were details of Mr. Rao's diagnosis. "Samir is a valued colleague and a close friend," Mr. Watson said. "I'm proud that we stood by him while he struggled, and we're all glad to see him now thriving again."
Watson also responded to questions about the authenticity of Ozy's performance metrics and audience size, which have been questioned by experts for years:
Mr. Watson said in the email that he understood the skepticism but that Ozy's growth "has been completely real."

"It's the result of our team acting pretty fearlessly to launch and grow five newsletters, 12 TV shows, six podcasts, now four annual festivals starting next year, and the Ozy Genius Awards," he said. "Each of our verticals is thriving, and we stand completely behind our numbers and performance."

But the company has overstated its success on big platforms, as well as the strength of its relationship with them. Billboards in Los Angeles, for instance, say that "The Carlos Watson Show" is "Amazon Prime's First Talk Show." In fact, Ozy has been uploading the show to the platform through a service called "video direct," which many YouTube channels use to pick up extra views on Amazon's video platform but which receives no promotion from Amazon Prime Video itself.
What it means:
What may start with the occasional over exaggeration of performance metrics can eventually set precedents that make room for larger ethical lapses to occur.
While mental health is an increasingly destigmatized topic, be wary of deploying it as an excuse without providing additional context or acknowledging the larger national conversation lest you risk criticism for making light of a serious issue.
COMMENT