3 essential lessons from health communicators to keep you going after COVID-19
PR pros reflect on the big moments of the crisis and what takeaways can be used to inform strategy in the months ahead.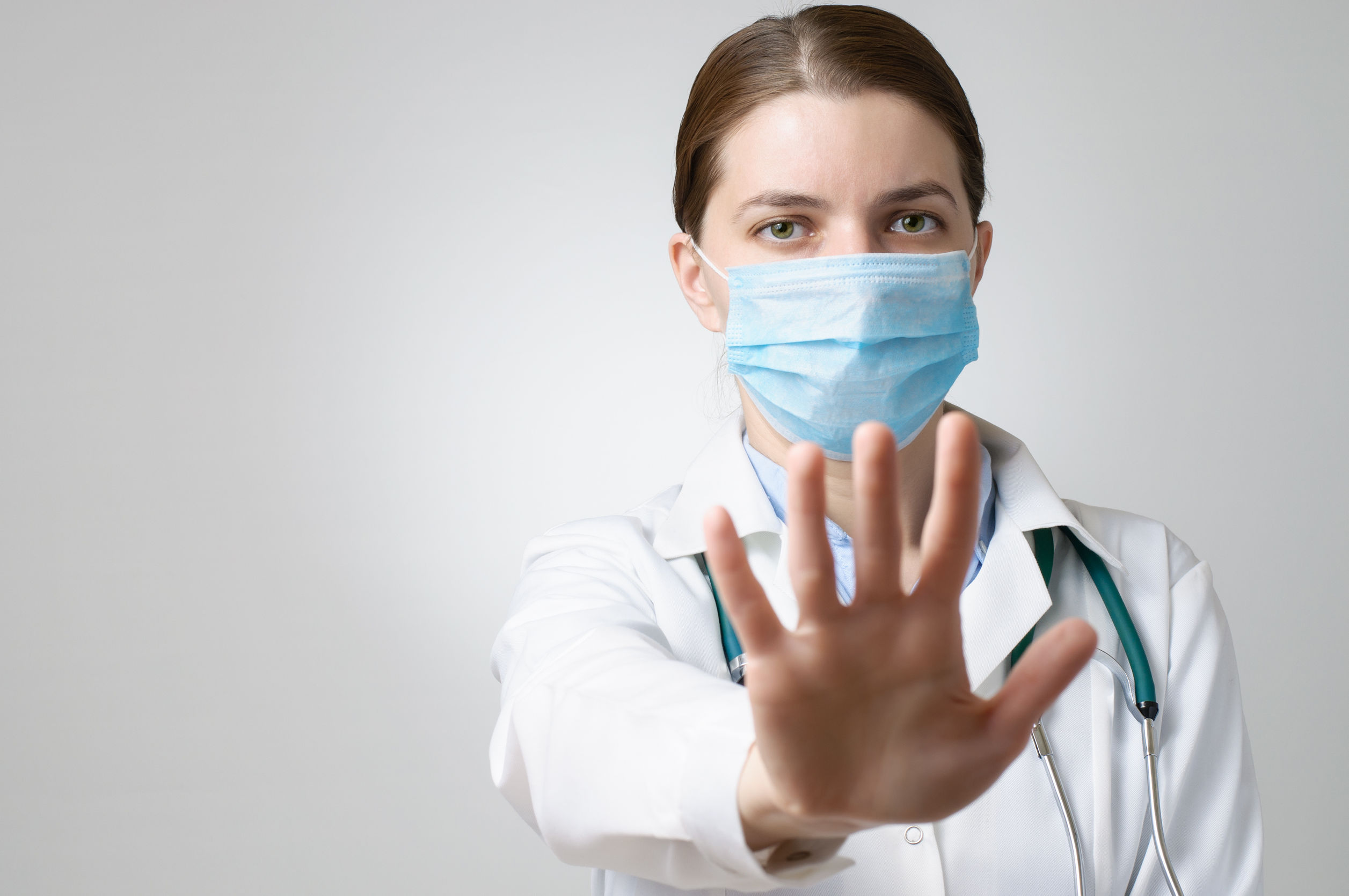 The calls came in one after the other—first in Washington, then South Carolina, then Tennessee and then from around the country. The moments we had been planning for, expecting and dreading for weeks were now happening: Our health system clients were identifying their first COVID-positive cases.
We launched the crisis plans we'd been preparing as incident response centers were set up, and employees were sent to work from home. We could feel the ground shift. This was going to be unlike any crisis we'd faced before. Our mission was of utmost importance. We had to bring clarity and calm to the COVID-19 chaos for a group of clients who were responsible for saving lives.
Making the task even more difficult, we had to do all of this in a new remote world. Many of the normal communications channels were upended and new virtual ones were introduced seemingly overnight. Health communicators across the nation had to figure how to wield these new tools and reach diverse audiences.
Now, a year later, we can contemplate stepping off the crisis rollercoaster.  The end of the pandemic seems to be inching closer, and there is hope for a return to a more normal life.
As we navigate this more hopeful future, here are three lessons—learned in the trenches of health communications—that all communications pros should and retain and practice long after the pandemic ends.
1. Focus on internal communications.
Healthcare systems, such as hospitals and long-term care facilities, have to communicate with many constituencies—patients, family members, community members, referral sources, community partners, employers, public officials and others.  In the pressures of everyday operations, internal communications often falls to the bottom of priority lists during normal times. This was not possible during the pandemic.
As a patchwork of state and local lockdowns went into effect, healthcare workers turned to their employers for information about how to continue work, how to keep safe and how to keep others safe. Healthcare provider systems from around the country were faced with communicating to their workforces about constantly shifting COVID-protocols, without the ability to hold normal meetings or round departments.  Constant, multi-channel communications were a must.
As part of its pandemic response, we helped a leading academic medical center create a series of executive video messages from its CEO to communicate to its workforce. These short, quick-to-produce video messages were recorded via Zoom. Once released, they always included a transcript to aid those who preferred to read the message, and were distributed in multiple ways, including via email, newsletter, native app and website.  This strategy was critical in navigating the pandemic, aligning employee expectations, and strengthening engagement and trust.
And it paid off: Despite an extremely stressed workforce, the health system saw employee satisfaction improve thanks to its commitment to communicate clearly and often.
As we move beyond the pandemic, organizations that maintain a strong internal communications function are the most likely to boost their productivity and morale, and foster greater employee satisfaction and retention.
2. Commit to collaboration.
When the United States went into lockdown a year ago, suddenly government officials, civic leaders, healthcare professionals and CEOs were thrust together on the same dais. As one, they informed the public on how they could live, work and stay safe.
This public/private collaboration—as well as collaboration between competitors—was critical to the public health response. It also led to the speedy development of safe and effective vaccines to combat the virus. How refreshing it has been to see collaboration among peer institutions, public and private entities as they worked together for a common goal. Even recently, watching Merck team up to help produce Johnson & Johnson's COVID vaccine renews hope in the idea that our sum is greater than our parts.
In the throes of the crisis, healthcare systems had to partner with and learn from each other's experiences. A leader from one of our national health system clients summed up the experience this way:
We've gotten on the phone with as many institutions as we can and said, "What were you doing yesterday that might be of value to us today?" And they are doing the same with us. COVID-19 has created an environment of sharing and learning that is helping us save lives.
As communication professionals, we must continue to foster collaboration in our work. Those of us in agencies can be conveners among our clients within industries. In-house PR pros can reach out beyond their own walls for inspiration and ideas. We cannot let competition stand in the way of connections that may improve our sectors and our world.
3. Re-evaluate crisis plans.
 The pandemic exposed the weaknesses of a lot of healthcare organizations' crises plans.
From incident command centers that were never intended to exist for more than a few weeks to insufficient channels to reach employees working offsite, the pandemic revealed a lot of problems and gave communicators a crash course in challenges they never thought they would face.
In the aftermath of the pandemic, it is vital that communications teams pause to step back and examine what worked and what did not throughout their pandemic responses.  What communications channels were successful? Which lagged? What new materials could be created today to make for a more efficient response next time? Were there differences between strategies that succeeded and those that did not? Can relationships with peer institutions and community organizations be strengthened in anticipation of another crisis?
As we emerge from the pandemic, communications pros must evaluate new frameworks for how to respond to crisis, both acute and sustained. Take your client or your company back to the drawing board. Establishing new procedures, such as ensuring redundancy in the crisis response with multiple response teams, will help organizations be prepared for whatever happens next.
Nicole Cottrill is health provider services group head at Finn Partners and Rebecca Warren leads the company's Southeast health group.
COMMENT
One Response to "3 essential lessons from health communicators to keep you going after COVID-19"
Ronald Levy

says:

A fourth essential lesson is to have a great PR firm like Finn to see what senior company execs can't see or don't want to see, and to recommend doing what senior execs may not want to recommend but will approve if the proposal comes from outside experts.

It's like a doctor saying look, this is your situation and this is what you should do about it. The wisdom can mean not only longer life but a happier one and with more earnings.