BuzzFeed to acquire HuffPost, YouTube launches audio ads, and Nintendo issues marketing rules for 'Animal Crossing'
Also: COVID-19 is disproportionately affecting diverse employees, Twitter UK taps 'BBC Dad' in new ad, BarkBox launches 'Home Alone' tribute merchandise, and more.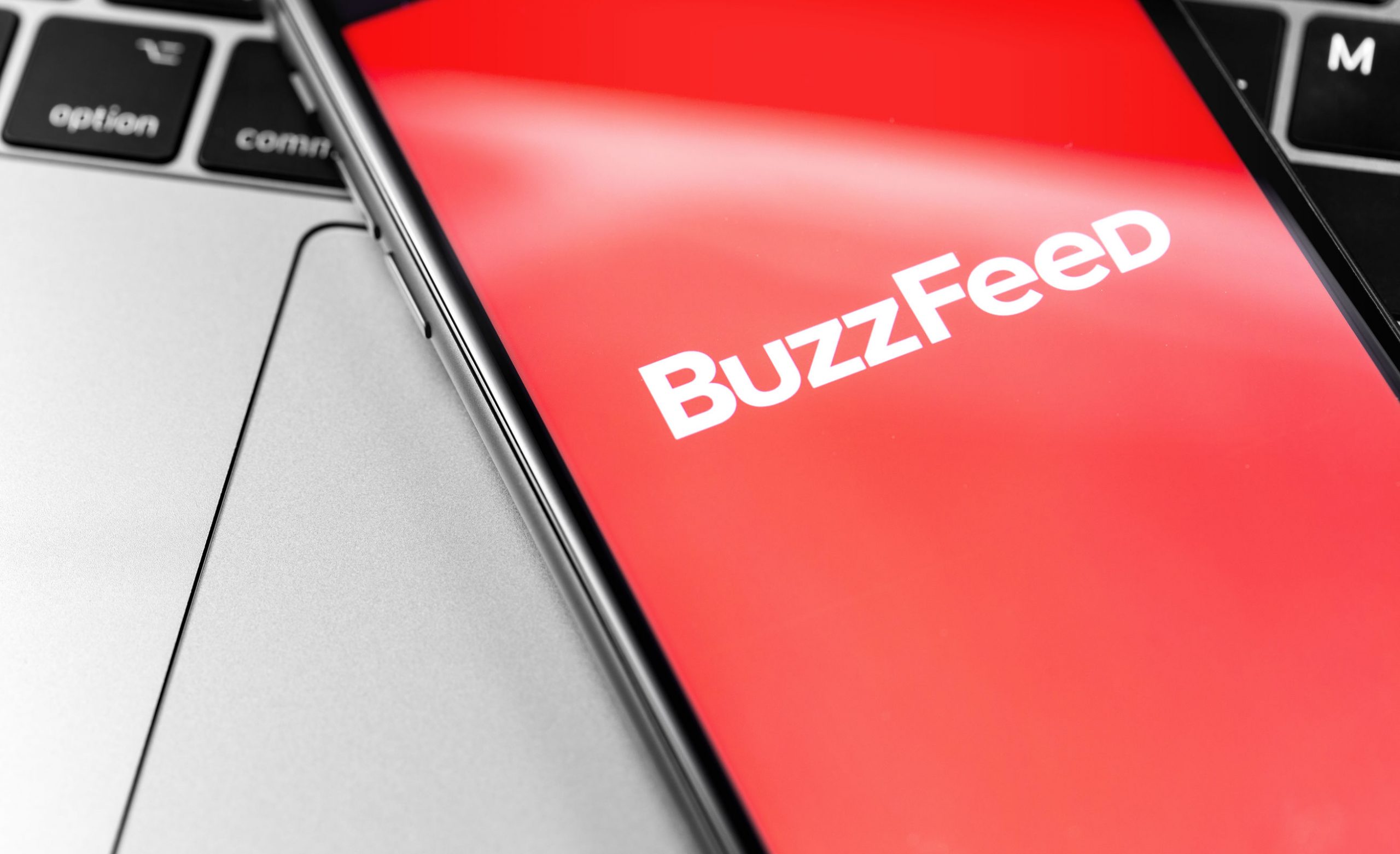 Hello, communicators:
As Nintendo's "Animal Crossing: New Horizons" continues to grow, more brands are hopping on the bandwaggon, through creating virtual clothing and artwork, interacting with players or sharing game-related content across social media platforms. Even President-elect Joe Biden's campaign created virtual signs players could use.
Now, Nintendo is laying down ground rules—which includes not sharing misinformation about Animal Crossing, "bringing politics into the game," earning marketing revenue with the game's virtual content or using it as another marketing platform.
In a blog post, Nintendo wrote:
While our services and products are generally for personal use only, we understand there may be situations in which businesses and organizations would like to use or reference the Game in relation to their business. As such, we would like to share a few guidelines with those businesses, organizations, and anyone representing them, to preserve the experience for the millions of people enjoying the Game recreationally.

… Please do not leverage the Game as a marketing platform that directs people to activities or campaigns outside the game (including directing people to a sales page, distributing coupons, sweepstakes, giveaways, requiring consumers to follow social network services accounts, gathering customers' information, or other invitational activities).
Here are today's top stories:
BuzzFeed to acquire HuffPost
The media company will purchase HuffPost in a deal with Verizon Media that gives the telecommunications company a minority stake in BuzzFeed. The announcement follows similar acquisitions across digital media publications as organizations fight for both consumer attention and advertising revenue.
BuzzFeed CEO Jonah Peretti, who founded both HuffPost and BuzzFeed, will lead the combined organizations. Recently, digital outlets have undergone the same kind of media consolidation traditional outlets have been dealing with for decades. Vox now runs New York Media, Refinery29 is part of Vice and GroupNine owns PopSugar. In an age of declining referral traffic and ad revenue, eat or starve might be the name of the game.
"I have vivid memories of growing HuffPost into a major news outlet in its early years, but BuzzFeed is making this acquisition because we believe in the future of HuffPost and the potential it has to continue to define the media landscape for years to come," Peretti said in a statement. "With the addition of HuffPost, our media network will have more users, spending significantly more time with our content than any of our peers."
Why it's important: The digital media landscape will continue to shift, and communicators across roles and organizations should pay heed to those changes. Not only might the changes affect your marketing, ad and sponsored content opportunities, but they also will change best practices for content creation and media relations. As more digital publishers struggle to stay afloat, reporters and editors have been testing stories and content that resonate. You would do wise to note what's working and what's not, because doing so can set you up for success.
---
SOCIAL BUZZ
Twitter's marketing team in the United Kingdom tapped political analytist Robert Kelly—also known as "BBC Dad"—to highlight the social media platform's conversation settings:
As someone who knows something about interruptions, we asked #BBCdad @Robert_E_Kelly to help us talk about Twitter's conversation settings, which give brands more control over the conversations they start. https://t.co/i5eC2qEyRf pic.twitter.com/RSvqqpIyjT

— Twitter Marketing UK (@TwitterMktgUK) November 17, 2020
The settings, which were rolled out in August, enable Twitter users to select who can reply to their tweets. For brand managers, this can cut down on harassment and trolling (though it shouldn't be used to avoid valid criticism, questions or two-way conversations with social media users).
Kelly's video shows how quickly social media conversations can become overwhelming or lost in the noise of content and messages online, but it also reminds us of the realities of working from home—along with the challenges we face in focusing, despite distractions.
---
MEASURED THOUGHTS
McKinsey & Company. recently published a report revealing that diverse employees are struggling the most throughout COVID-19.
Two-thirds of LGBTQ+ employees report mental health challenges, and are 1.4 times as likely to cite challeges with workload increases and fair performance reviews. Employees of color cite more concerns about workplace health and safety, which McKinsey notes is "unsurprising given the disproportionate health impacts experienced by people of color." They're also 2.2 times more likely to experience challenges with their career progression and 2.1 times more likely to have challenges with household responsibilities.
The firm also reported that women are 1.2 times as likely as men to "cite acute difficuluties with workload increases, connectivity and belonging in the workplace," with women employees in the United States being 2.6 times more likely to cite these challenges.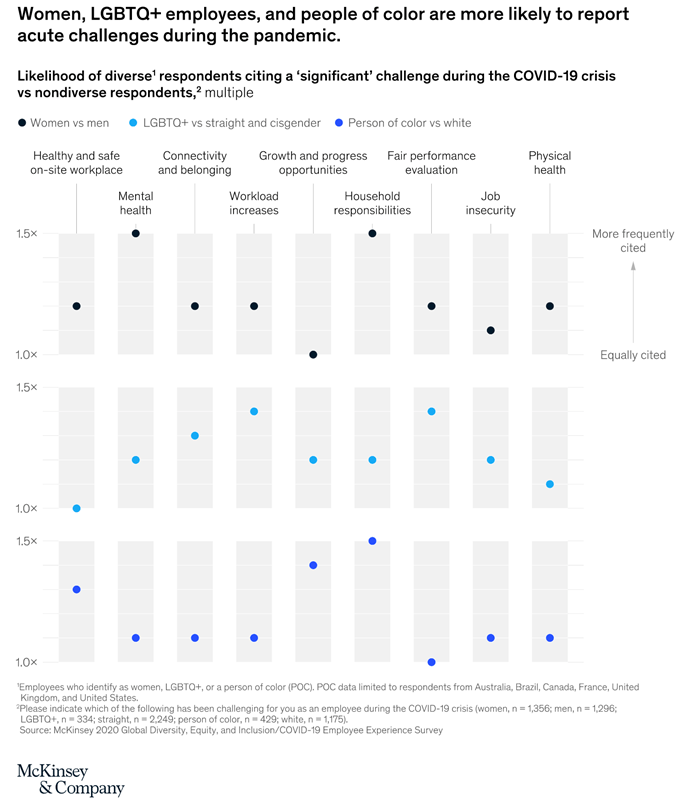 Image courtesy of McKinsey & Company.
The findings should cause communicators to consider their employee engagement strategies and support programs during COVID-19, to make sure that the offerings are reaching and resonating with employees across backgrounds and experiences.
You can read the entire report here.
---
CRISIS LEADERSHIP NETWORK
Looking for more insight on how to address the current global crisis and lead your organization into a strong recovery?
Join Ragan's Crisis Leadership Network to network and brainstorm with peers, get the latest intelligence and research and start to strategize for the future of your organization.
Learn more about this exclusive membership here.
YouTube launches audio ads
The social media platform is offering marketing partners its "first ad format designed to connect your brand with audiences in engaged and ambient listening on YouTube."
In other words, audio ads are designed for videos where audience members may only be glancing at the screen occasionally, or might be ignoring the visuals altogether. To be clear, these ads won't be audio-only, but YouTube says the audio should be doing most of the communication, while the visual side is limited to "a still image or simple animation."
The company says that in early testing, more than 75% of audio ad campaigns on YouTube resulted in a significant lift in brand awareness.
In a blog post, Melissa Hsieh Nikolic, group product manager for YouTube Ads, wrote:
When you're preparing your audio ads campaign, keep in mind that audio should play the leading role. Think: If I close my eyes, I can still clearly understand what this ad is about. Be clear and specific with your message and pick a friendly, authentic voice to deliver it. If you aren't sure what creative to use, you can use Video experiments to run a test and get results quickly and at no extra cost.
Why it matters: Regardless of whether you create an audio YouTube ad, consider Nikolic's advice. Many consumers interact with social media content and streaming platforms while performing other tasks and activities, so it's smart to consider different ways to get your messages across that can stick in consumers' minds, even if they're not staring at their screen(s). Along with considering this content format, also ask yourself how you can make your social media ads and content more inclusive, such as adding transcriptions to your videos.
---
TACTICALLY SPEAKING
BarkBox is offering limited-edition boxes to celebrate "Home Alone's" 30th anniversary, which are filled with plush toys modeled after the film's villians, a tarantula and Kevin McCallister's iconic paint can. They also contain durable chew toys such as the Wet Bandits' van, a doorknob and a gold tooth, as well as themed dog treats.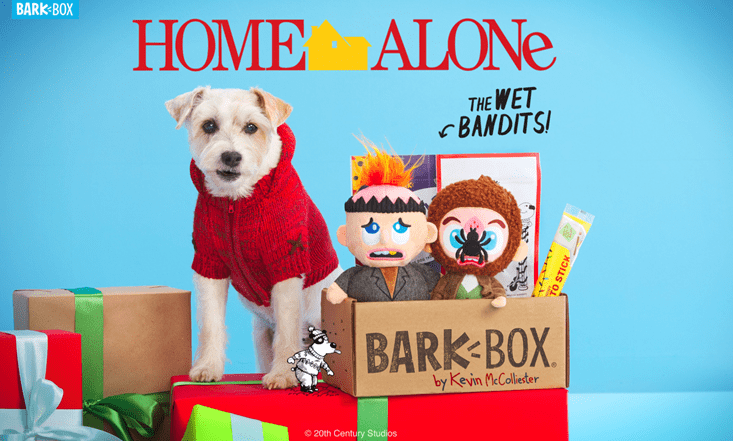 "Timed with the release of 'Home Alone' on Disney+, pups can join in on family movie night," a BarkBox spokeswoman says.
The offering highlights several savvy moves, including partnering with another brand, offering limited-edition merchandise to entice consumers, and focusing on holiday products that can encourage sales.
---
WORKPLACE WELLNESS
As communicators face unprecedented challenges around crisis management, shifting consumer behaviors and more—and as many work to connect, engage and support their employees as the workplace landscape dramatically changes—wellbeing has become an important focus.
That's why we launched Ragan's Workplace Wellness Insider. Our new offering is a treasure trove of research, guidance and insights for wellness, employee communications and HR pros. Get the help you need through our website, newsletter, Slack group, research, complimentary reports and more showcasing trends and revealing how organizations are addressing and managing their employees' wellbeing.
Subscribers also receive discounts on workplace wellness conferences, award entries and Ragan webinars, for additional takeaways and insights to help power your initiatives and strategies.
---
EDITOR'S PICKS
Digital communications has become paramount during COVID-19, for both internal and external communicators. In a time of uncertainty, employees are seeking to connect and collaborate while they work remotely and consumers are turning to social media platforms, websites, streaming services and more to get information, ask for recommendations and purchase products and services. Those who take advantage of these shifting behaviors will be well set for the future—and these tools can help.
Check out these services:
---
WHAT YOU SAID 
We asked if you're planning to use Twitter's Fleets, and more than 71% of you said it doesn't fit into your social media strategies, while almost 12% say you're excited to dive in. Nearly 10% of you will use it personally.
Will you use Twitter Fleets, communications pros?

Weigh in below and share your experiences with the new feature, and we'll share in tomorrow's #DailyScoop.

— PR Daily (@PRDaily) November 19, 2020
Is there a question you'd like us to ask in an upcoming poll? Let us know!
Editor's note: Ragan Communications may earn a commission through our affiliate partnerships when purchasing items in our content.
COMMENT