Doordash responds to driver strike, 17 steps for SEO-friendly content, and Ben & Jerry's addresses West Bank decision
Also: Brands celebrate National Avocado Day, Amazon responds to delivery driver snafu and Lollapalooza faces the music on COVID-19 policies.
Editor's note: This article is a re-run as part of our countdown of top stories from the past year.
Hello, communicators:
To mark National Avocado Day on July 31, several brands introduced new promotions and partnerships intended to celebrate the superfood.
Chipotle offered free guacamole to customers who used a free digital promo code when ordering, along with temporarily waiving its delivery fee. Chipotle also shared several fun facts including what goes into its guac and the fact that musician Jason Mraz is also a longstanding avocado supplier for the brand.
Chipotle also took the holiday as an opportunity to promote its avocado dyed goods line, Chipotle goods, which upcycles leftover avocado pits from certain restaurants. "An ink is created when the pits are simmered in water, creating a sustainable, plant-based dye varying in color that ultimately results in customized apparel and accessories for the brand," Chipotle said in a statement.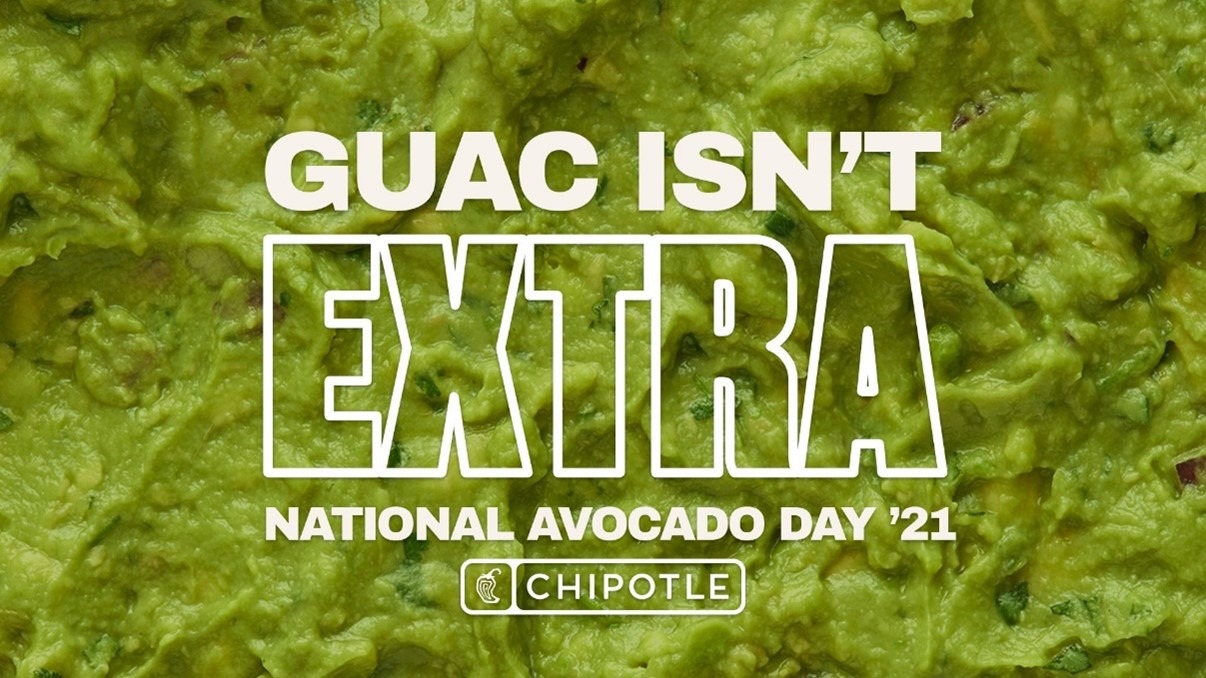 Meanwhile, chicken chain El Pollo Loco introduced a Guac Pass in partnership with Avocados from Mexico to celebrate National Avocado Day. The pass, which will be rewarded to select members of the "Loco Rewards" customer loyalty program, offers winning customers a free small chips and guac every day in August.
Avocado-related promotions were offered outside of the food space, too. Luxury sleep product manufacturer Avocado Green also took advantage of its brand association to launch a one-day flash sale for its mattresses, sheets and bed frames. Avocado Green has also partnered with the Fruit Tree Planting Foundation to plant three avocado trees in El Salvador for every mattress ordered on National Avocado Day.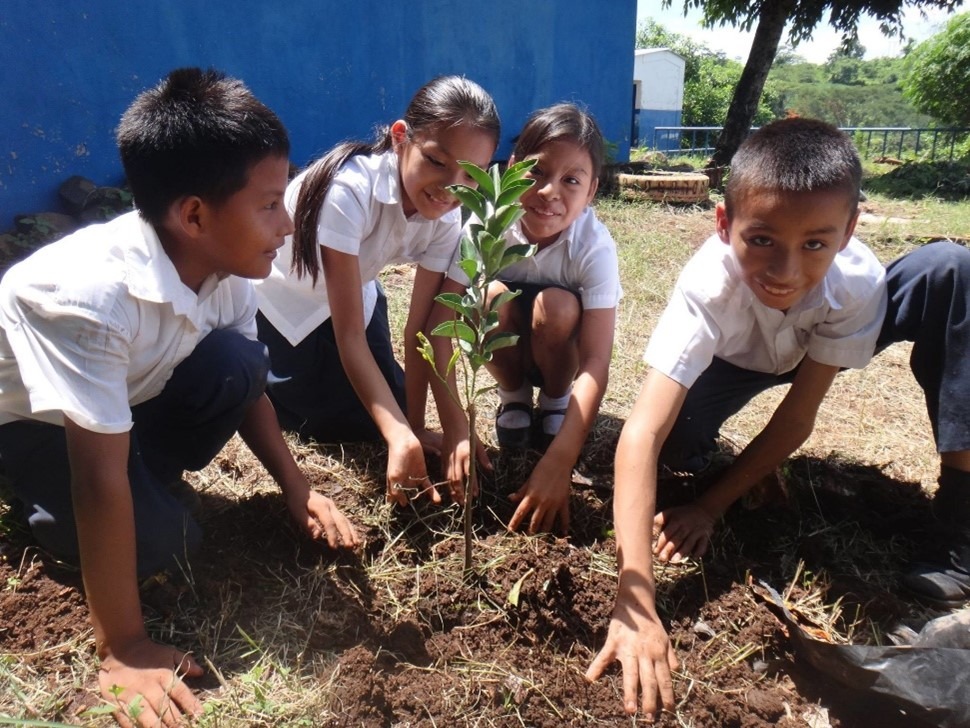 These promotions offer a reminder that national days of celebration with a tie-in to your brand or product can be a great opportunity to build community and conversation, as long as you are willing to give something away for free.
Doordash responds to driver strike
Drivers who work with the popular food delivery app Doordash coordinated a strike on July 31 in an effort to demand more transparency around tips and a higher base pay of $4.50. The drivers, known as "dashers," coordinated the strike and shared their message on social media platforms including Reddit and TikTok:
While Doordash doesn't disclose tip amounts to dashers before accepting a delivery order, drivers were apple to use a third-party app called Para to see the tip amount embedded in the apps code until this past July, when Doordash released an update that caused Para to no longer work. Striking drivers say that the loss of this functionality was a motivating factor behind their decision.
A spokesperson for DoorDash told Motherboard that Para violated its terms of service, but did not respond to a question about rewriting its code. "Para collects its information by scraping content without authorization from the DoorDash platform. This is deeply concerning as we are committed to protecting the privacy and data security of every side of our marketplace and stakeholders," they said.

"Para stopped working, and that's definitely influenced my decision to strike," said Miranda Ashley, a DoorDash driver in Highland Village/Flower Mound, Texas. "I believe DoorDash should be 100% transparent with the full payouts, as it directly affects whether or not we will accept an order."
Why it matters:
While Doordash framed its concerns over the Para app's data scraping as a threat to its stakeholders, the company's failure to acknowledge the specific concerns that motivated drivers to strike rings hollow. Doordash's response serves as a reminder to always put your employees, including freelancers and gig workers, first in any of your crisis communications by responding to their specific criticisms with actions demonstrating that your company values their skills and services.
---
MEASURED THOUGHTS
A new infographic from Orbit Media offers a 17-step flowchart for creating high-performing online content, showing how writing and editing best practices such as outlining, formatting and structure intersect with SEO best practices including keyword and ranking research, repurposing URLs and more.

Beyond demystifying the question of where SEO should come into play when creating content, this framework makes the case that standard writing and editing practices should not be thrown out in favor of digital best practices, but instead tightly integrated from the outset of the content creation process.
---
SOCIAL BUZZ
Lollapalooza music festival celebrated its 30th anniversary this past weekend in Chicago's Grant Park as the city grapples with rising COVID-19 rates. The festival worked hard to mitigate criticisms of its potential as a superspreader event by requiring that every attendee show up with paperwork proving they have been vaccinated or received a negative COVID-19 test within 72 hours. The festival said that 90% of attendees brought their proof of vaccination:
Great job, Lollapalooza fans!  More than 90% of you showed us your proof of vaccination today!  Thanks go out to the 8% who brought their proof of negative COVID-19 tests and for the 600 of you who showed up without paperwork, we hope to see you tomorrow! Photo by @SheaFlynn. pic.twitter.com/v7yWmvUPHH

— Lollapalooza (@lollapalooza) July 29, 2021
🚨IMPORTANT🚨 Don't forget to bring a PRINTED copy of your vaccine card, copy of your vaccine record, or NEGATIVE COVID-19 test.

We can't wait to see you all! pic.twitter.com/qkjXP5oL5S

— Lollapalooza (@lollapalooza) July 29, 2021
Some attendees questioned the accuracy of this data, noting that they did not see records being matched with attendee IDs:
Ummmm how did you get those statistics, bcuz the staff didn't even bother looking at the vaccination card and match to an id! @chicagosmayor #Lollapalooza2021

— Miggy (@miggy_mig) July 30, 2021
The negative feedback to Lollapalooza's enforcement of its COVID-19 safety protocols on the ground serves as a reminder that communications about your pandemic-era policies and procedures will only be received well if they are consistently enforced. Partner with your operations and logistics teams on the ground to ensure that any messaging shared externally is being consistently enforced and upheld by employees and volunteers alike. The more granular your communications can be in sharing how specific policies will be enforced, the less likely you are to face blowback.
---
TAKE OUR SURVEY
The Institute for Public Relations, Ragan Communications, and the University of Florida are conducting a follow-up survey to their 2020 report, "The Career Path of a Social Media Professional."
This year's survey investigates and illuminates the career path potential of social media professionals, shedding light on how social media is being managed, viewed and evaluated within organizations. Here are some highlights from our 2020 report.
We invite you to take this survey whether you're in charge of social media for your company or are involved in some aspect of social media for a client. The survey should take approximately 15-20 minutes to complete, and all responses will remain confidential.
As thanks for taking the survey, you'll get an opportunity to enter a drawing for three $50 gift cards and will receive a copy of the full report, which promises to be chock-full of valuable data for benchmarking and budgeting purposes. The report will be presented on Sept. 9, 2021 at Ragan's Social Media Conference in Orlando, Florida and published through IPR and PR Daily.
---
CRISIS COMMUNICATIONS
Several drivers for Amazon's partner delivery service providers (DSPs) have come forward claiming that their managers often ask them to bypass safety inspections of their vehicles that are required at the start and end of each shift. Drivers also said they were asked not to report issues with their vans that would take vehicles out of commission, making it hard to keep up with the e-commerce giant's aggressive daily delivery quotas.
Amazon told CNBC in a statement that the company regularly audits delivery companies' compliance with safety policies, including two vehicle safety checks every day. Amazon takes vehicles out of operation until safety issues are addressed, the company said.

"When safety protocol is broken, we take various actions including ending our relationship with a DSP [delivery service partner] if warranted," the company said. "We're actively investigating the experiences in this story and don't believe they are representative of the more than 150,000 drivers that safely deliver packages every day."
Amazon's response highlights the challenges that come with standardizing policies and procedures across large numbers of partners and suppliers—and the reputational risk that comes with lackluster enforcement. Expand your partnership communications efforts by discussing with each partner how their corporate communications are shared with employees.
Confirm that your company has eyes and ears on your partner operations to ensure policies and procedures are not just inconvenient directives coming from on high, but are carefully-followed mandates.
---
RAGAN'S 2021 BENCHMARK REPORT
Ragan has released its annual Communications Benchmark Report, an exclusive study from Ragan's Communications Leadership Council that analyzes the major trends in the profession over the last year.
During that time, comms pros have been called on to develop and distribute messages on new policies that affect internal and external stakeholders alike. Their role has become more essential as they helped keep their organizations focused and moving forward. They've seen their access to the C-suite increase throughout 2020, and they forged important new alliances with peers in other departments, including HR, finance and workplace wellness.
Culled from more than 750 respondents, the 32-page report is available in its entirety exclusively to members of the Communications Leadership Council.
Download your copy of the exclusive Benchmark Survey Executive Summary today and get a crucial competitive advantage that will fuel your success for 2021 and beyond.
Ben and Jerry's founders explain West Bank, Gaza decisions in op-ed
Ben & Jerry's ice cream founders Bennett Cohen and Jerry Greenfield have co-written an op-ed in The New York Times defending their decision to stop selling ice cream in the West Bank and Gaza Strip, areas they refer to as Occupied Palestinian Territories (OPT). They look to reaffirm their values as "men of ice cream, men of principle":
We are the founders of Ben & Jerry's. We are also proud Jews. It's part of who we are and how we've identified ourselves for our whole lives.

But it's possible to support Israel and oppose some of its policies, just as we've opposed policies of the U.S. government. As such, we unequivocally support the decision of the company to end business in the occupied territories, which a majority of the international community, including the United Nations, has deemed an illegal occupation.
In its statement, the company drew a contrast between the democratic territory of Israel and the territories Israel occupies. The decision to halt sales outside Israel's democratic borders is not a boycott of Israel, according to Cohen and Greenfield and Ben & Jerry's statement does not represent an endorsement of the Boycott, Divestment and Sanctions movement (BDS).
What it means:
By refuting accusations of anti-Semitism and plainly stating that they do not endorse the BDS movement, Ben & Jerry's hopes to show how its decisions to stop operations in the West Bank is consistent with its core beliefs. Cohen and Greenfield's op-ed offers a masterclass in communicating your values without pointing fingers, or turning up the temperature on what is already a controversial topic.
Take note that you, too, can support a controversial business decision with values-based messaging by communicating your principles through top leaders. Putting a human face on your brand's purpose messaging allows it to resonate with a personal tone.
---
SOUNDING BOARD
Have you ever pushed for the creation of a new communications role at a partner or vendor organization after a crisis, PR pros and communicators?
Have you ever pushed for the creation of a new communications role at a partner or vendor organization after a crisis, PR pros and communicators? #DailyScoop

— PR Daily (@PRDaily) August 2, 2021
Is there a question you'd like to see asked? Let us know using the hashtag #DailyScoop!
COMMENT
3 Responses to "Doordash responds to driver strike, 17 steps for SEO-friendly content, and Ben & Jerry's addresses West Bank decision"
Ronald N Levy

says:

Just as Ben & Jerry's says it's possible regarding Israel to "oppose some of its policies," it's possible for each of us to oppose some of Ben & Jerry's policies.

Millions of Americans occupy what was once the territory of Native Americans, and we occupy in Texas and California a huge amount of territory that belonged to Texas, so is Ben & Jerry's going to boycott only Israelis who occupy or also Americans?

Ben & Jerry's has the power to boycott Israelis and we have the power to boycott Ben & Jerry's. Ben & Jerry's can feel they know whether Israelis do or don't have a right to be on land they occupy, and I'm damn sure you and I have a right to boycott an ice cream company that boycotts the Israelis.

Maybe it's not just a right but a moral obligation to boycott Ben & Jerry's for corporate opposition to Israelis but not to Americans and people of many countries occupying land that once belonged to others. Much of South America once belonged to Spain. Parts of Ukraine, Including Lvov where my grandpa was born, once belonged to Poland. Is Ben & Jerry's boycotting South Americans and Ukranians or only Israelis?

Two brilliant Omnicom execs wrote for PR Daily a few weeks ago that at the core of successful PR is the TRUTH! We can not only agree completely but also admire Omnicom for putting truth way ahead of clever slogans. So let's look at the TRUTH that Ben & Jerry's right now is on land that once belonged to England!

But Americans had rights and justice on our side and so do Israelis!

Is Ben & Jerry's hoping to get more business from non-Arabs by boycotting? Aha! But it may turn out just the opposite. If we think the boycott by this part of Unilever stinks—and that Israelis may have as much right to be where they are as Americans are to be in Texas, California and other parts of America—maybe the boycott should not profit Unilever but in fairness cause them a loss.

Ben & Jerry's leaders say they are "proud Jews" but they should not be too proud to consider the wisdom of those who believe in Christian charity: "Inasmuch as ye have done it unto the least of thy brethren ye have done it unto me."

Ronald N Levy

says:

Americans occupy Texas and California land that belonged to Mexico; plus Louisiana Purchase territory that belonged Native Americans. Florida was owned by Spain, Alaska by Russia. Much of Africa was owned by France, Germany and England which also owned us until Washington asserted our rights to our land.

All of Israel was once owned by other Middle East countries so does Ben and Jerry's think Africans and Israelis should move elsewhere?

We have a right to judge whether Ben & Jerry's has a right to punish America or European countries for what millions of Americans –including our president and congressmen—for many years called "eminent domain." Is Ben & Jerry's paying anything to Native Americans who once owned the land Ben & Jerry's occupies?

Can we feel that it's not right for Ben & Jerry's to try gaining marketplace popularity by boycotting Israelis or anyone else? Should the ice cream company be honest and try to get competitive advantage by quality and price, not by boycotting Jews?

How about others? Is Ben & Jerry's boycotting the people who fired 10,000 explosive missiles that killed helpless Israeli women and children? Or the countries that starting in 1947 or 1948 and later years marched into Israel and demanded that the Israelis should get out? Or the Taliban, is Ben & Jerry's boycotting the Talkiban and al Assad who gassed women and children? Or only does Unilever boycott only Jews?

Unilever should obey the golden rule to treat others at they wish others
should treat them. Also European-based Unilever should remember the American PR Rule of Reciprocity: As you treat others, so may others treat you!

If that seems fair, is it fair for US to boycott those who try to bully by boycott? Is Unilever honest and deserving of our trust if Unilever doesn't apologize and change policy but claims it is not boycotting to get a cheap marketplace advantage?

Behold the admirable common sense in what two brilliant Omega experts have written for PR Daily that PR to be successful should be based on the TRUTH. Unilever should read PR Daily and take PR Daily and Ragan PR courses until it sinks in that the Omega guys got Omega to the top of the PR mountain not by luck but because they are right: Unilever like others should do PR based on the TRUTH.

Unilever, do you feel a moral obligation, even if you don't apologize, at least to make things right? Should you as a goodwill gesture send a truckload of free ice cream to the helpless Jewish and Arab women and children who were bombed as part of the land dispute in which Unilever has taken sides?

Ronald N Levy

says:

Meant Omnicom of course not Omega. And I sure do admire the nerve and wisdom of Omnicom leaders in writing for PR Daily that at the core of successful PR is the TRUTH. Omnicom comes up with all these ways of showing how what's good for the client is good for the public and that's what the public cares about:
what outcome will be good for US.

What Unilever did–boycott a bombed and besieged people perhaps in the hope of selling more ice cream–really stinks. That's the truth.