Ford and GM share joint statement on electric vehicle goals, a majority of companies don't have cybersecurity frameworks, and Facebook boots NYU researchers
Also: French's offers limited mustard buns, Amazon's new return-to-work guidance, Apple defends children's safety feature and FAA asks airports to limit takeout alcohol sales.
Hello, communicators:
In anticipation of National Mustard Day on Saturday, Aug. 7, French's mustard has partnered with New England's Piantedosi Baking Company to produce limited edition hot dog buns made with French's yellow mustard baked in. The buns will be available beginning on National Mustard Day at select well-known landmarks, including hot dog carts outside New York's Metropolitan Museum of Art and Chicago's The Lodge tavern, along with baseball stadiums in New York City, Baltimore, Los Angeles, Chicago and Boston.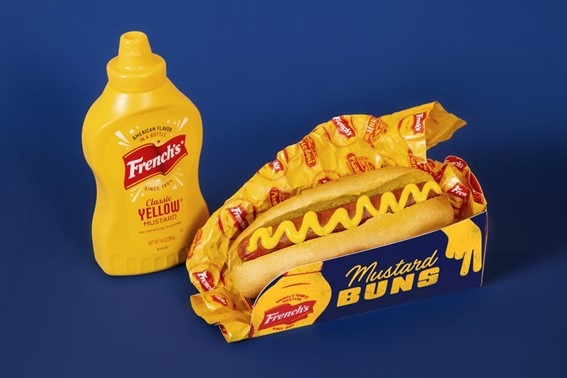 "For over 115 years, French's has delivered bold, all-American flavor to customers nationwide," Jill Pratt, chief marketing excellence officer for French's parent company McCormick said in a press release. "Year after year, we look forward to raising the French's flag in celebration of National Mustard Day, by introducing exciting new ways to enjoy the bright, tangy taste of mustard."
Considering that those "new ways" have included mustard beer and mustard ice cream in the past, mustard buns seem a much more intuitive fit for French's food fusion experiments. What's more, the brand is also offering recipes for mustard-infused breads like challah and beer bread on its website, offering a taste of the brand experience for those who can't make it to the big city, or who feel more comfortable at home in these uncertain times.
American automakers share EV benchmark goals in joint statement with White House
President Biden has announced plans to restore and strengthen Obama-era tailpipe emissions regulations with new benchmarks, pushing for half of all vehicles sold in the U.S. to be electric by 2030. The new rules will apply to 2023-model vehicles and beyond, and specifically aim to eliminate approximately a third of the country's carbon dioxide emissions. Biden delivered the news from the South Lawn of the White House next to a selection of electric vehicles that included the Ford F-150 Lightning, the Chevrolet Bolt EV and a Jeep Wrangler.
As part of the announcement, Ford, General Motors and Stellantis [parent company of Chrysler, Jeep, Dodge and more] released a joint statement getting behind Biden's plan that was shared via The White House.
"Today, Ford, GM and Stellantis announce their shared aspiration to achieve sales of 40-50% of annual U.S. volumes of electric vehicles (battery electric, fuel cell and plug-in hybrid vehicles) by 2030 in order to move the nation closer to a zero-emissions future consistent with Paris climate goals.  Our recent product, technology, and investment announcements highlight our collective commitment to be leaders in the U.S. transition to electric vehicles.  This represents a dramatic shift from the U.S. market today that can be achieved only with the timely deployment of the full suite of electrification policies committed to by the Administration in the Build Back Better Plan, including purchase incentives, a comprehensive charging network of sufficient density to support the millions of vehicles these targets represent, investments in R&D, and incentives to expand the electric vehicle manufacturing and supply chains in the United States.  With the UAW at our side in transforming the workforce and partnering with us on this journey, we believe we can strengthen continued American leadership in clean transportation technology through electric vehicle innovation and manufacturing.  We look forward to working with the Biden Administration, Congress and state and local governments to enact policies that will enable these ambitious objectives."
What it means:
This electric vehicle push is the latest example in what has been a busy year for public-private partnerships. By reinforcing Biden's target benchmarks in their joint statement and expressing the support of its union in its messaging, the automakers minimize the likelihood of vocal skepticism from industry pundits or traditional energy companies and earn a prime chance to promote their recent investments and innovations in electric vehicle manufacturing. The statement's mention of plans to build comprehensive charging network, meanwhile, addresses the most common concern about electric vehicle ownership from the outset.
---
MEASURED THOUGHTS
A recent study by McKinsey & Company found that 70% of companies surveyed have not reached the advanced levels of cybersecurity management demanded by today's business environment. Explaining its methodology, McKinsey notes that "maturity-based" cybersecurity plans have strengthened essential security and resilience fundamentals to plug gaps and begun to professionalize their cybersecurity operating models and organization, but still have not adopted risk-based approaches with thresholds and frameworks or achieved a level of holistic resilience that fosters digital trust among stakeholders.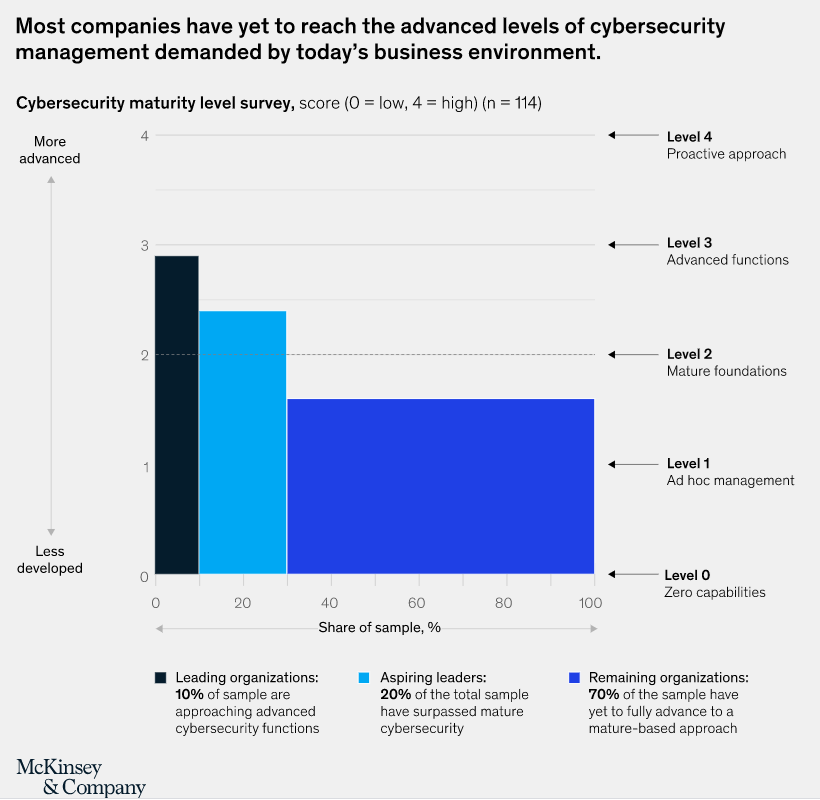 Courtesy of McKinsey & Company
"In consumer-facing industries, progress toward more advanced cybersecurity is accelerating due to high-profile data breaches and rising awareness of the threat to personally identifiable information. Increasingly customers are demanding better privacy controls as well," the report states.
These numbers serve as a reminder that most companies are still in the reactive stage of building a cybersecurity plan, and that a framework can only be established with strategically implemented communications protocols that establish how steps to handle cybersecurity incidents are communicated across departments and teams.
Check out the full study here.
---
CRISIS COMMUNICATIONS
The Federal Aviation Administration [FAA] has asked airports to discourage take-out alcohol sales in an effort to reduce the rising number of assaults on flight attendants, the most recent of which included an assault on Frontier airlines crew that went viral this week. The request follows a similar ask that several airlines and unions wrote to the FAA and Justice Department this past June asking for federal messaging to mitigate disruptive passenger behavior.
In a letter to the leaders of about 1,000 commercial airports nationwide, FAA Administrator Steve Dickson said the agency is doing all it can to address a surge in unruly behavior on planes, "but we need your help." The FAA said this week that it had received 3,715 reports of unruly passengers in 2021, with more than 70 percent of the incidents related to a federal mask requirement on planes to prevent the spread of the coronavirus.

Dickson said agency investigations have shown the impact of alcohol on passenger behavior.
The increasingly rising numbers of assaults on flight crew members, along with the back and forth between regulatory agencies and airlines, highlights the importance of establishing a flow for communications between your regulatory partners and employees on the ground.
Determining a crisis communications pan with multiple scenarios that explicitly identifies a chain of command unique to each crisis with a distinction between which department should own each action empowers teams to know when and how they should respond without having to run it up the ladder.
---
THE WORKPLACE
Amazon is delaying a return to the office for its corporate employees until 2022 amid a surge in COVID-19 infections due to the Delta variant. Other companies like Wells Fargo have also pushed back a return to the office, but only until October.
After previously announcing it expected corporate employees to return to the office on September 7th this year, Amazon has announced a further delay until January 3rd, 2022, Reuters has reported. The change of plans comes amid a surge of the highly contagious COVID-19 Delta variant across the US. "As we continue to closely watch local conditions related to COVID-19, we are adjusting our guidance for corporate employees," the company said in a statement.
The news is further evidence of how companies are reviewing their return-to-work strategies in light of updated guidance on COVID-19 for the Centers for Disease Control and other health officials. Many are also reintroducing mask mandates and pushing hard to get employees vaccinated against the deadly virus.
---
TAKE OUR SURVEY
The Institute for Public Relations, Ragan Communications, and the University of Florida are conducting a follow-up survey to their 2020 report, "The Career Path of a Social Media Professional."
This year's survey investigates and illuminates the career path potential of social media professionals, shedding light on how social media is being managed, viewed and evaluated within organizations. Here are some highlights from our 2020 report.
We invite you to take this survey whether you're in charge of social media for your company or are involved in some aspect of social media for a client. The survey should take approximately 15-20 minutes to complete, and all responses will remain confidential.
As thanks for taking the survey, you'll get an opportunity to enter a drawing for three $50 gift cards and will receive a copy of the full report, which promises to be chock-full of valuable data for benchmarking and budgeting purposes. The report will be presented on Sept. 9, 2021 at Ragan's Social Media Conference in Orlando, Florida and published through IPR and PR Daily.
---
TECH TALK
Apple is defending new technology designed to prevent cases of Child Sexual Abuse Material [CSAM[ that creates a unique set of image identifiers to scan a child's device, flag images containing nudity and notify their parents. Several cybersecurity experts expressed concerns that the technology undermines the company's longstanding commitments to user privacy by creating a precedent for surveillance that could be weaponized by law enforcement or governments. Apple attempted to address these privacy concerns in its initial briefing about the tech.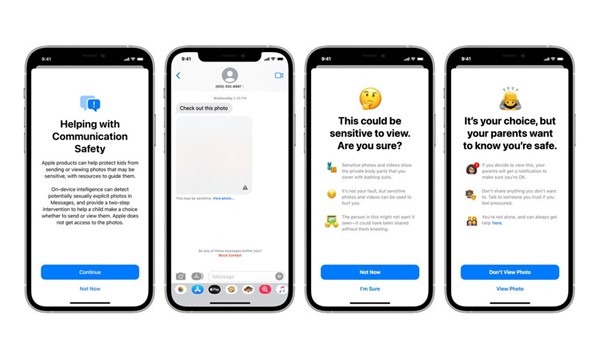 Courtesy of Apple
Apple does not learn anything about images that do not match the known CSAM database. Apple can't access metadata or visual derivatives for matched CSAM images until a threshold of matches is exceeded for an iCloud Photos account. The risk of the system incorrectly flagging an account is extremely low. In addition, Apple manually reviews all reports made to NCMEC to ensure reporting accuracy. Users can't access or view the database of known CSAM images. Users can't identify which images were flagged as CSAM by the system.
Apple's attempt to issue a proactive response highlights its concern about undermining its own industry-leading privacy practices, along with the heightened concern among the general public over how their data is being used and collected. Work with your product and development teams to craft similar messaging around the specifics of how your new features and software use customer data and include responses to the expected top concerns in your crisis plan.
---
RAGAN'S 2021 BENCHMARK REPORT
Ragan has released its annual Communications Benchmark Report, an exclusive study from Ragan's Communications Leadership Council that analyzes the major trends in the profession over the last year.
During that time, comms pros have been called on to develop and distribute messages on new policies that affect internal and external stakeholders alike. Their role has become more essential as they helped keep their organizations focused and moving forward. They've seen their access to the C-suite increase throughout 2020, and they forged important new alliances with peers in other departments, including HR, finance and workplace wellness.
Culled from more than 750 respondents, the 32-page report is available in its entirety exclusively to members of the Communications Leadership Council.
Download your copy of the exclusive Benchmark Survey Executive Summary today and get a crucial competitive advantage that will fuel your success for 2021 and beyond.
Facebook responds to backlash after deplatforming NYU disinformation researchers
Facebook has responded to widespread criticism over its decision to boot several NYU disinformation researchers off its platform, with critics claiming the ban is an attempt to silence experts whose research could make the company look bad. Facebook argues that the researches violated its terms of service.
NYU's Ad Observatory project studied political ads using unauthorized means to access and collect data from Facebook, in violation of our Terms of Service. We took these actions to stop unauthorized scraping and protect people's privacy in line with our privacy program under the FTC Order.

The researchers gathered data by creating a browser extension that was programmed to evade our detection systems and scrape data such as usernames, ads, links to user profiles and "Why am I seeing this ad?" information, some of which is not publicly-viewable on Facebook. The extension also collected data about Facebook users who did not install it or consent to the collection. The researchers had previously archived this information in a now offline, publicly-available database.

We offer researchers a number of privacy-protective methods to collect and analyze data. We welcome research that holds us accountable, and doesn't compromise the security of our platform or the privacy of the people who use it. That's why we created tools like the Ad Library and launched initiatives like Data for Good and Facebook Open Research & Transparency (FORT)—to provide privacy-protected APIs and data sets for the academic community.
Why it matters:
By attempting to defend its actions under the guise of user privacy, Facebook is using the hot-button issue of privacy in a manner that some find disingenuous. The incident serves as a reminder to be careful and cautious around how you tie your messaging and initiatives into hot topics or past controversies for your organization. Doing so without a firm understanding of the public perspectives around a heated topic, or intentionally subverting those perspectives to fit your own narrative, will only backfire in the long run.
COMMENT
One Response to "Ford and GM share joint statement on electric vehicle goals, a majority of companies don't have cybersecurity frameworks, and Facebook boots NYU researchers"
Ronald N Levy

says:

Is it better to be fully insured, or to have less insurance and pay less? That's a PR question Facebook and other large companies are facing.

If Facebook spends $100 million a year on a huge public service project like looking for a pill to strengthen the heart muscle, or for a cancer vaccine, or for a way to reduce the periodic discomfort of women, 50 million or perhaps even 100 million Americans may become more fond of Facebook. Some of those millions may even PRAY for Facebook making the company less likely to be attacked by politicians.

A billion is serious money although a small fraction of what Facebook earns per year and can lose if "tax the rich" proposals add five billion or more a year to Facebook's tax bills.

So which would be better for Facebook—more PR insurance which may produce NO benefit but MIGHT save the company billions a year, or save the public service cost and hope "tax the rich" proposals are not adopted by a public that could enjoy having more money?

"What's good for General Motors is good for the public," said former GM president "Engine" Charlie Wilson. Maybe, and perhaps usually, but PR reality is that what's good for the public–if it's something GM or Ford does–can be good for the company. Like almost life-preserving or at least billions-preserving.

The great PR firms must be earning the billions a year that clients pay them since corporate managers don't spend that kind of money without good reason. But the very greatest PR firms may earn vastly greater fees by running PR programs that protect more and cost more.

Many people dying of Covid now wish they had gotten the vaccination, and companies that are threatened by "tax the rich" proposals may wish they had gotten more PR insurance. But who can know what amount of insurance is the right amount? Or which PR firms are best for a huge company–a PR firm that shoots for maybe a 20% budget increase over last year? Or one that counsels spending on a PR vaccination is life-protective and worth it?