Google upgrades family leave perks for workers, brands flummoxed by the metaverse and Glossier lays off 80+ following 2021 expansion
Also: Dolly Parton's got something new cookin' with Duncan Hines, a new survey for social media pros and more.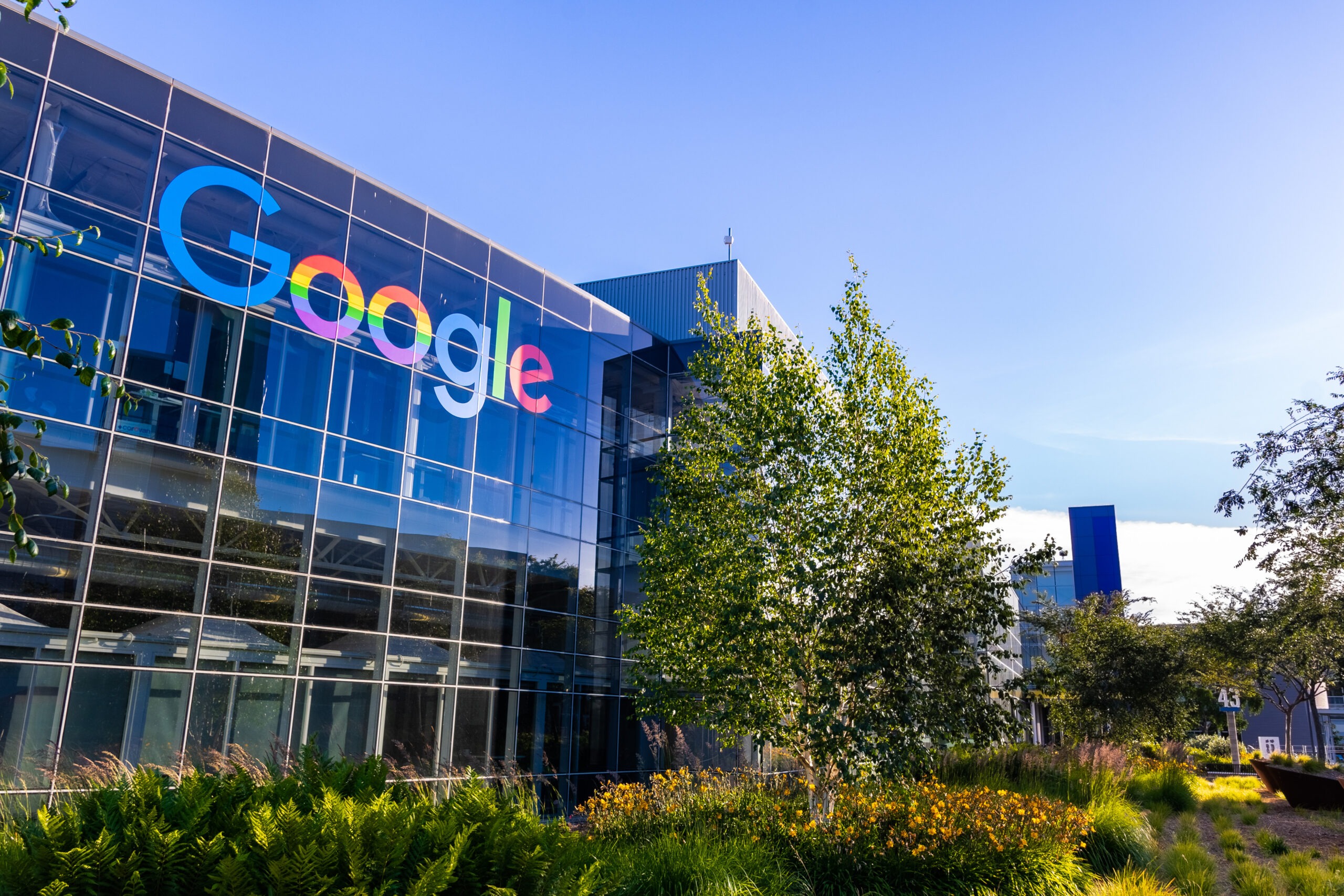 Hello, communicators:
Country music legend and America's sweetheart Dolly Parton announced she is partnering with Duncan Hines on a line of specialty cake mixes and frostings.
The company offered a limited-edition preview of the line for $40 on its website, which has already sold out. Parton's products, including coconut cake and banana pudding cake mix, won't hit store shelves until spring.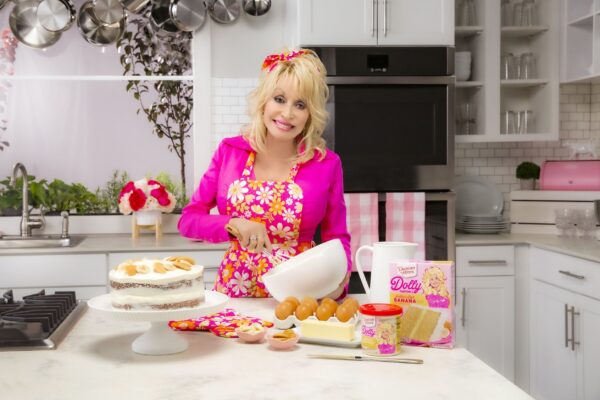 "I have always loved to cook and, growing up in the South, I especially love that authentic Mom and Pop kind of cooking," Parton says in the press release. "I am excited to launch my own line of cake mixes and frostings with Duncan Hines, bringing that sweet, Southern-style baking experience I enjoy to others."
Here are today's other top stories:
Google increases parental leave, PTO in benefits expansion
Google announced yesterday that it will expand its employee benefits, increasing parental leave and additional vacation time for workers.
Here are some notable changes:
Parental leave is now 18 weeks instead of 12.
Parental leave for employees who give birth increases to 24 weeks.
Caregiver leave now eight weeks, up from four.
PTO is now 20 days a year instead of 15.
Business Insider reports:
"'More than 40% of our employees are in the 'sandwich generation,' where they might find themselves both bringing up their children and caring for aging family members,' Fiona Cicconi, Google's chief people officer, wrote in an emailed statement on Thursday.

"'We want to support our employees at every stage of their lives and that means providing extraordinary benefits, so they can spend more time with their new baby, look after a sick loved one or take care of their own wellbeing,' Cicconi said. 'Today we're announcing increases to our global leave benefits to ensure that parents and caregivers have more time to spend with their families and loved ones, and to encourage all Googlers to take more time for themselves, too.'"
Why it matters: If your organization's benefits are lacking, it's time to get with the program: Companies are offering more comprehensive and attractive perks—on top of health care and PTO—to hook new employees and keep existing workers from jumping ship.
A new study from LinkedIn found that Gen Z workers want meaningful benefits like schedule flexibility and mental health support. Already offer a full slate of benefits? Great! Now's the time to publicize your investment. Don't be shy. Maybe even use the #showusyourleave hashtag?
---
MEASURED THOUGHTS
A new report from ListenFirst shows that many brands just haven't figured out the "metaverse" yet. Relatable, right?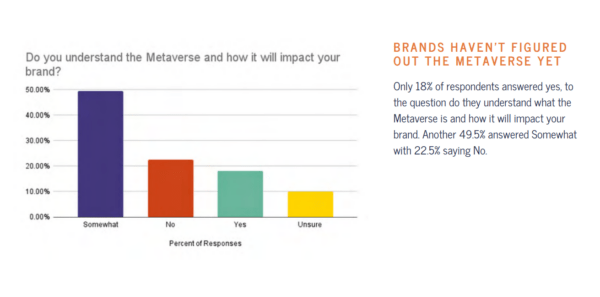 The study surveyed brand marketing and analytics professionals about the future of social media marketing.
More than 20% of respondents answered "no" when asked if they understood the metaverse and how it might impact their brands. Just 18% answered "yes," while the majority of respondents answered "somewhat" or "unsure."
In short: If you haven't figured out the metaverse yet, you're not alone. Try taking a gander at these tips on how to see through the hype and know when to get on board with the new trend.
Check out more from the ListenFirst 2022 Social Media Marketing Trends Study here.
---
TAKE OUR SURVEY
We want to know about your career as a social media professional.
How big is your team? Are you valued at your organization?
If you're interested in helping benchmark the career path potential of social media professionals and shedding light on how social media is internally managed, viewed and evaluated, take our survey. The 2022 Social Media Career survey is a follow-up to a 2020 report by the Institute for Public Relations, Ragan Communications and the University of Florida.
Whether you're in charge of company social media or involved in social media for a client, we welcome your participation.
Respondents will receive a full report on the findings, which will also be shared on PR Daily.   Responses will remain confidential.
Glossier announces layoffs amid concerns it expanded too fast
Makeup and skincare company Glossier laid off more than 80 of its employees this week, a move that CEO Emily Weiss chalked up to the fact that the organization "got ahead of ourselves on hiring."
In an email obtained by Modern Retail, Weiss announced the layoffs and admitted to "some mistakes," writing: "We prioritized certain strategic projects that distracted us from the laser-focus we needed to have on our core business: scaling our beauty brand."
Weiss wrote that many of the eliminated positions were from the brand's technology team, representing labor that will be outsourced moving forward.
"During the pandemic, it permanently closed its LA and New York stores, leading to staff layoffs. Toward the end of 2021, however, the company started to refocus on brick-and-mortar retail. It opened new locations in LA, Seattle, and most recently, London. The company raised $80 million in funding to do so."
Why it matters: When sharing unpleasant news with stakeholders, honesty is the best policy. CEO Emily Weiss' ability to acknowledge the mistakes that led to Glossier's restructuring is a clear example of transparent leadership communications.
By explaining how the brand was invested in the wrong ventures, Weiss is able to position the layoffs as a step towards a more profitable future—essential messaging for an investor marketplace that is increasingly concerned about bad debt on company's books.
---
Announcing the PR Daily Leadership Network
PR Daily is launching the PR Daily Leadership Network, a unique membership group from Ragan Communications offering peer-to-peer advisory and team training along with a unique slate of resources and events to help public relations professionals break through the noise, increase their visibility and forge meaningful connections.
The Network provides daily insights and coverage on a range of topics including media relations, social media, measurement, Diversity, Equity & Inclusion, branding, thought leadership and crisis communications.
"The fast pace of change coupled with the demand on public relations professionals to protect and sometimes defend their company's reputation make it imperative for leaders to tap into the wisdom of other communicators and continue to learn and grow," says Diane Schwartz, CEO of Ragan Communications. "The PR Daily Leadership Network provides the answers but also encourages members to question the status quo and push for positive change."
Visit leadership.prdaily.com to learn more.
COMMENT