Harvard responds to high-profile Black faculty resignation, consumers request data collection reform, and VMI navigates sexual misconduct claims
Also: Grubhub launches guarantee to protect restaurants, Boeing discloses manufacturing problems, and Burger King employees in Nebraska make headlines with mass exodus.
Hello, communicators:
Grubhub, the food delivery service, has launched a new feature, "The Grubhub Guarantee," which promises diners on-time delivery and the lowest price on their meal relative to competitors. Customers whose deliveries do not meet the guarantee's expectations will be given perks, including free food.
Grubhub says that this program builds on its previous Grubhub Direct program, which gives restaurants a commission-free option to build their online presence following a tough year for the restaurant industry. Grubhub has also composed several videos featuring celebrity influencers, including women's soccer star and World Cup champion Alex Morgan, to announce the program:
"Restaurants work incredibly hard to create the best experience for diners, and we are helping to safeguard the reputations of our restaurant partners through Grubhub Guarantee," Grubhub CEO Adam DeWitt said in a press release. "We have been building and refining the online ordering and delivery process since 2004, and restaurants rely on us to connect them to diners and help them grow. We take restaurants' brand reputations seriously and believe Grubhub Guarantee will help restaurants grow their online business."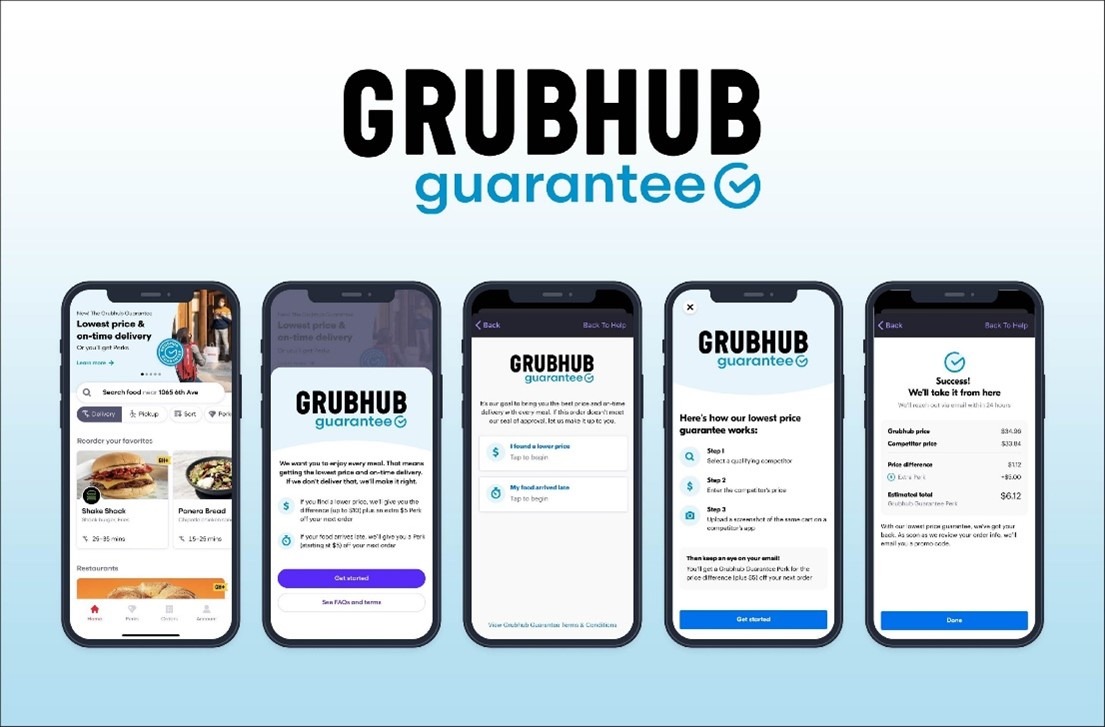 Grubhub's new campaign effectively illustrates how providing resources to your customers is easier when you communicate support to your internal stakeholders and clients first. By assuming responsibility for late orders and low prices, the delivery app takes some of the stress off restaurant's plates.
Grubhub also renews restaurant's investment in the app at a time when customers are finally returning to in-person dining, serving as a reminder that the timing of your campaigns and the sequence of the rollout should follow a narrative that deliberately aligns with fluctuating stakeholder needs.
Harvard responds to Dr. Cornell West's resignation
American philosopher and activist Dr. Cornell West has announced his resignation from Harvard University, citing the Divinity School's decision to not grant him tenure after many years of lobbying for the promotion, as well as the school's failure to show its support for West after his mother passed away from COVID-19. West also claimed that his support for Palestinian rights played a role in the school's hesitancy to grant him tenure.
West posted the letter on his Twitter profile:
This is my candid letter of resignation to my Harvard Dean. I try to tell the unvarnished truth about the decadence in our market-driven universities! Let us bear witness against this spiritual rot! pic.twitter.com/hCLAuNSWDu

— Cornel West (@CornelWest) July 13, 2021
Harvard Divinity School Dean of the Faculty of Divinity David N. Hempton and Dean of the Divinity School David Holland said in an email that the school community will miss West "very much."

"On behalf of Harvard Divinity School, we want to express our sadness at the departure of our esteemed colleague, Cornel West," they wrote. "Since coming to Harvard in 2017 as a jointly appointed Professor of the Practice of Public Philosophy in HDS and FAS, he has made an enormous contribution to our curriculum and to our capacity to address issues of racial justice in the United States and around the world. We had hoped to retain him on our faculty for many years to come. We nonetheless wish him every success in his future endeavors."
Dr. West spoke to The Boycott Times on Monday about his decision:
There are wonderful people at Harvard, we know that. It has a great tradition of Du Bois and so many others, but I discovered that I can only take so much hypocrisy. I can only take so much dishonesty. I can only take so much pettiness in terms of ways in which I thought I was disrespected and devalued.
What it means:
Many organizations are facing a reckoning when it comes to their purported support for the advancement of minorities and racial equity and justice. As Dr. West's departure shows, a failure to address meaningfully and engage deeply on DE&I issues will lead to staff departures and create crisis narratives for your organization.
Even if you feel like you have made progress on DE&I in the past year, consider that a lifetime of marginalization for Black employees will not be undone in an afternoon and failing to make systematic, cultural change within your organization could have consequences.
---
MEASURED THOUGHTS
A report by FleishmanHillard found that 68% of consumers surveyed wanted companies to communicate that they have meaningful data and consumer protection practices beyond mandated regulation, while 56% said that privacy concerns make them less likely to use products or services from companies that profit from their data.
Meanwhile, 45% are willing to let companies collect their personal information provided the companies offer them the chance to personalize what is shared and make the experience convenient for them.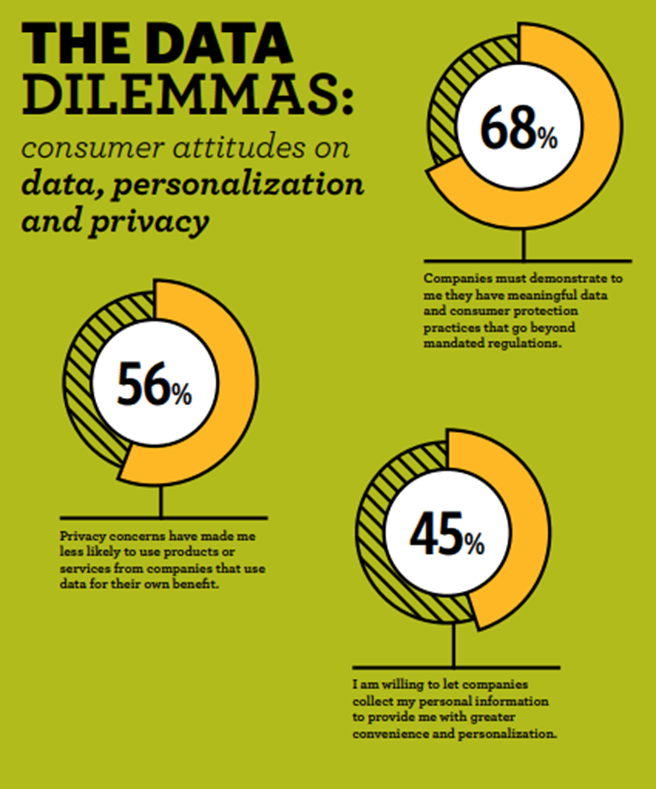 These numbers not only emphasize the extent to which privacy issues are a common concern of external stakeholders, but the importance of crafting strong, easily understandable communications around data privacy that demonstrates how your organization goes above and beyond to provide consumers with clarity and personalization options around how their data is used.
Consumers are willing to share information if it makes their lives easier and they have some control over it, but it's on you to craft messaging that informs them of their option. Repairing this distrust will allow for the above-board collection of first-party data that you can use to make informed decisions about your content and messaging strategies in the future.
---
SOCIAL BUZZ
A Burger King in Lincoln, Nebraska went viral after photos of its sign announcing that all employees had quit the location circulated online:
This morning, all of the Burger King employees at the Havelock location (here in Lincoln, Nebraska) quit all at once—and let potential customers know about it. pic.twitter.com/2FeFcw7E4I

— Ted Genoways (@TedGenoways) July 11, 2021
Have It Your Way! A bunch of Burger King workers quit in Nebraska as a result of poor work conditions including 50-60 hour work weeks, and 90 degree temperatures in the kitchen with no AC for 2 weeks. They went out with a bang. . .(1/2) pic.twitter.com/A5Eu5x9wgH

— Don Lewis (@DonLew87) July 12, 2021
"We had just got really tired of upper management and them not coming to help and not caring about the employees," said Rachael Flores, the former general manager of the Havelock Avenue location, who told TODAY that she had put in her two weeks' notice alongside several other employees at the end of June.

Flores said that some of the sign's language was also meant to be an apology to customers who relied on the restaurant's staff.

"We also wanted to give a genuine apology to the customers because quite a few people have worked there for years," she said. "One was there for 18, one was there for eight and another was there for seven, so they have been seeing a lot of the same customers for years. Part of it was a genuine apology for customers and the 'We all quit' was to upper management."

…The Havelock location declined to respond to TODAY's request for comment. A spokesperson for Burger King told TODAY that they were aware of the situation. "The work experience described at this location is not in line with our brand values," said the spokesperson. "Our franchisee is looking into this situation to ensure this doesn't happen in the future."
Burger King's bad week emphasizes the extent to which employee communications can quickly become external communications when not properly managed. While building out your employee listening strategies, pay particular attention to those whose roles put them on the front lines with customers. Periodic outreach and engagement with partners, franchisees and those who are not part of the corporate team is crucial so you can catch an emerging crisis that might be happening on the fringes of your organization before it becomes a larger issue.
---
TAKE OUR SURVEY
The Institute for Public Relations, Ragan Communications, and the University of Florida are conducting a follow-up survey to their 2020 report, "The Career Path of a Social Media Professional."
This year's survey investigates and illuminates the career path potential of social media professionals, shedding light on how social media is being managed, viewed and evaluated within organizations. Here are some highlights from our 2020 report.
We invite you to take this survey whether you're in charge of social media for your company or are involved in some aspect of social media for a client. The survey should take approximately 15-20 minutes to complete, and all responses will remain confidential.
As thanks for taking the survey, you'll get an opportunity to enter a drawing for three $50 gift cards and will receive a copy of the full report, which promises to be chock-full of valuable data for benchmarking and budgeting purposes. The report will be presented on Sept. 9, 2021 at Ragan's Social Media Conference in Orlando, Florida and published through IPR and PR Daily.
---
TACTICALLY SPEAKING
Boeing has disclosed a new problem with its 787 Dreamliner widebody jet, explaining that the plane's fuselage was not joined together to meet proper safety standards and that it is re-evaluating the verification process it uses to determine when standards have been met. This is not the first issue that Boeing has had with production this year, but the company's emphasis on partnering with the Federal Aviation Administration (FAA) to correct its procedures and protocols signals a marked communication shift following the two tragic crashes of its 737 Max jets which led to a major brand crisis in 2019.
The company said it has been working with the FAA on the problem and identified a way to fix the 787s that haven't yet been delivered to customers. Boeing said 787 planes already in service do not need to be grounded. The FAA agreed, saying it is aware of a manufacturing quality issue, and it "poses no immediate threat to flight safety."

"Based on data, the FAA will determine whether similar modifications should be made on 787s already in commercial service," the FAA said in a statement.

"We will continue to take the necessary time to ensure Boeing airplanes meet the highest quality prior to delivery," the company said in a statement.
As Boeing communicates its rigorous processes for manufacturing standards and verification, the company's messaging simultaneously positions its findings as preventative while assuring stakeholders that the issues it has identified are not significant enough to warrant any recalls of jets already in operation.
Because of this, the voluntary disclosure functions as more of an opportunity for the company to reinforce its renewed commitments to manufacturing standards and its transparent communications with the FAA. Because both of those issues were at the heart of its original crises, the announcement comes off as a tactical commitment to make the company's most devastating crisis lessons cornerstone opportunities for restoring stakeholder confidence and trust.
---
RAGAN'S 2021 BENCHMARK REPORT
Ragan has released its annual Communications Benchmark Report, an exclusive study from Ragan's Communications Leadership Council that analyzes the major trends in the profession over the last year.
During that time, comms pros have been called on to develop and distribute messages on new policies that affect internal and external stakeholders alike. Their role has become more essential as they helped keep their organizations focused and moving forward. They've seen their access to the C-suite increase throughout 2020, and they forged important new alliances with peers in other departments, including HR, finance and workplace wellness.
Culled from more than 750 respondents, the 32-page report is available in its entirety exclusively to members of the Communications Leadership Council.
Download your copy of the exclusive Benchmark Survey Executive Summary today and get a crucial competitive advantage that will fuel your success for 2021 and beyond.
Virginia Military Institute responds to sexual assault allegations
Multiple female cadets have come forward to accuse the Virginia Military Institute of fostering a culture of sexism and misogyny where women who have been derided, groped and raped face severe backlash for speaking up, despite the school's policies on sexual misconduct and harassment. These claims are supported by an independent investigation, which found that female cadets face steep cultural challenges at the institution compared to the 87% of cadets enrolled who are men.
At a college where sexual contact between cadets on campus is forbidden, "sexual assault is prevalent at VMI yet it is inadequately addressed by the Institute," the report said. Fourteen percent of female cadets surveyed by the law firm reported they'd been sexually assaulted at VMI and 63 percent said another cadet had confided being sexually assaulted. "Many female cadets reported a consistent fear of assault or harassment by their fellow male cadets," the report warned. "Many female cadets also feel that assault complaints are not or will not be taken seriously by the VMI administration or that a cadet will suffer retaliatory consequences for reporting them."

But a VMI spokesman defended the school, pointing to passages in the report where "many women expressed pride in VMI" and in their treatment by male cadets and that praised the college's handling of sex assault and harassment allegations.

VMI's policies barring discrimination, harassment, sexual misconduct, and retaliation are "well written and easy to understand," the investigation found. The college's Inspector General's office has "robust procedures" for investigating complaints, and its Title IX records "reflected a competent and compliant investigation and adjudication process."

In a statement to The Washington Post, VMI's spokesman said: "All reports of sexual assault and harassment are handled by VMI with the utmost urgency, in accordance with federally-approved policy, and in the best interest of the cadet who makes the report."
In identifying where VMI's efforts have gone awry, the investigation looks at how the organizations fails to send the right signals with sexual harassment training.
The Post continued:
In its investigation into VMI, [law firm] Barnes & Thornburg found that while the school "conducts extensive sexual assault training," male cadets "treat it as a joke and an opportunity for misogynistic humor, without consequence." Asked about this finding, the school said it could not respond to "the many unconfirmed, anecdotal allegations throughout the report." Its spokesman added, "VMI expects each cadet to participate in the required Title IX training with as much, if not more, seriousness as they would approach their academic classes."
Why it matters:
This story is particularly interesting because it highlights the extent to which rigorous procedure and protocol still require communication and context in order to be effective. To that end, VMI's messaging negates to acknowledge the voices and reports of the female cadets coming forward and the numbers they have been presented with, a reminder that anti-harassment training and procedures are only as effective as the data and results show.
Remember that it's a communicator's prerogative to follow the data, especially when presented by independent parties, then use those findings broker conversation and dialogue that unearth the disconnect between what policies look like on paper and how they are enforced in practice.
---
WHAT YOU SAID
Yesterday, we asked you had a basic understanding of SEO best practices when crafting content. A whopping 70% of you said yes, while 15% of you said no, and another 15% didn't know what SEO was in the first place.
Do you consider yourself to have a basic understanding of SEO best practices when crafting content, PR pros and communicators? #DailyScoop

— PR Daily (@PRDaily) July 13, 2021
Is there a question you'd like to see asked? Let us know using the hashtag #DailyScoop!
COMMENT
2 Responses to "Harvard responds to high-profile Black faculty resignation, consumers request data collection reform, and VMI navigates sexual misconduct claims"
Ronald N Levy

says:

Complaining of "market-driven" universities is complaining of being responsive to public opinion.

Just as a professor has every right to his opinions, the public and its universities have a right to opinions different from the professor's.

Harvard and other great universities got where they are partly by supporting freedom of opinion—freedom for a professor but also freedom for the public and a university to have a different opinion.

There are people who feel vaccinations are dangerous, and that a university should pay a professor more than in the past, but most Americans and universities have a right to believe that science deserves respect and that a professor's value to his students and university may not necessarily increase with time but may decline.

Protestors who broke into our capitol and killed people thought they were justified, and professors may feel that those who murdered Jews were justified, but those of us who disagree may also be justified. Members of a minority religion, like members of a racial minority, are children of God and loved by God and have a right to be neither lynched nor killed with missiles.

Ronald N Levy

says:

At first glance it could seem like "Dr. West's departure [from Harvard] shows a failure to address meaningfully and engage deeply on DE&I issues." But as we look more closely we can see on Google that Dr. West ALSO departed from jobs at Yale, the Columbia-affiliated Union Theological Seminary, Princeton, Dartmouth, Pepperdine and the University of Paris!

Did ALL these great universities fail to address DE&I issues meaningfully? Or can it be that Dr. West, who has been married at least four times, is inclined to quit repeatedly and blame the seven great universities that employed him?

There is a "victim mentality" that gets some people to tell the public that "we" deserve better than this university, this company or even the leaders of this religion. But we have been blessed in America with great universities, companies, industries and religious leaders.

We tend to assume when we see a street fight that the guy on top was probably the one who started it. But sometimes it's the guy on the bottom who started it. And sometimes an attacked company, industry or religion is in truth a blessing to the public although all human beings have erred. Sometimes not granting tenure is a courageous decision that benefits a university's students who deserve even better and faculty members of all ethnicities who deserve tenure more.

Harvard has educated many great doctors, great Supreme Court justices and great parents of many ethnicities including PR's eminent Richard Edelman who is a deeply respected leader in DE&I. So has the world been well served and improved by Yale, Columbia, Princeton, Dartmouth, Pepperdine and University of Paris. Thank God for all of them.