Juneteenth becomes a federal holiday, employers share return to work concerns, and MSNBC refuses to voluntarily recognize union
Also: Grindr launches Pride event comeback campaign, Snapchat removes controversial filter, and Nielsen unveils new streaming metric.
Hello, communicators:
As Pride Month continues, many are looking to bring back the in-person gatherings that often mark the celebration of LGBTQ identity.
To create conversations around what Pride celebrations look like as the world moves back to communal, IRL events, dating app Grindr has launched its "Grindr Pride: The Comeback" campaign of safely executed, in-person Pride events that will take place across 10 U.S. cities on June 26. Earlier in the year, Grindr partnered with GoFundMe and GayCities as part of an adjacent Save Our Spaces campaign to raise money for such LGBTQ+ safe spaces that were impacted by the pandemic, and Grindr Pride: The Comeback is intended as the next phase in these efforts.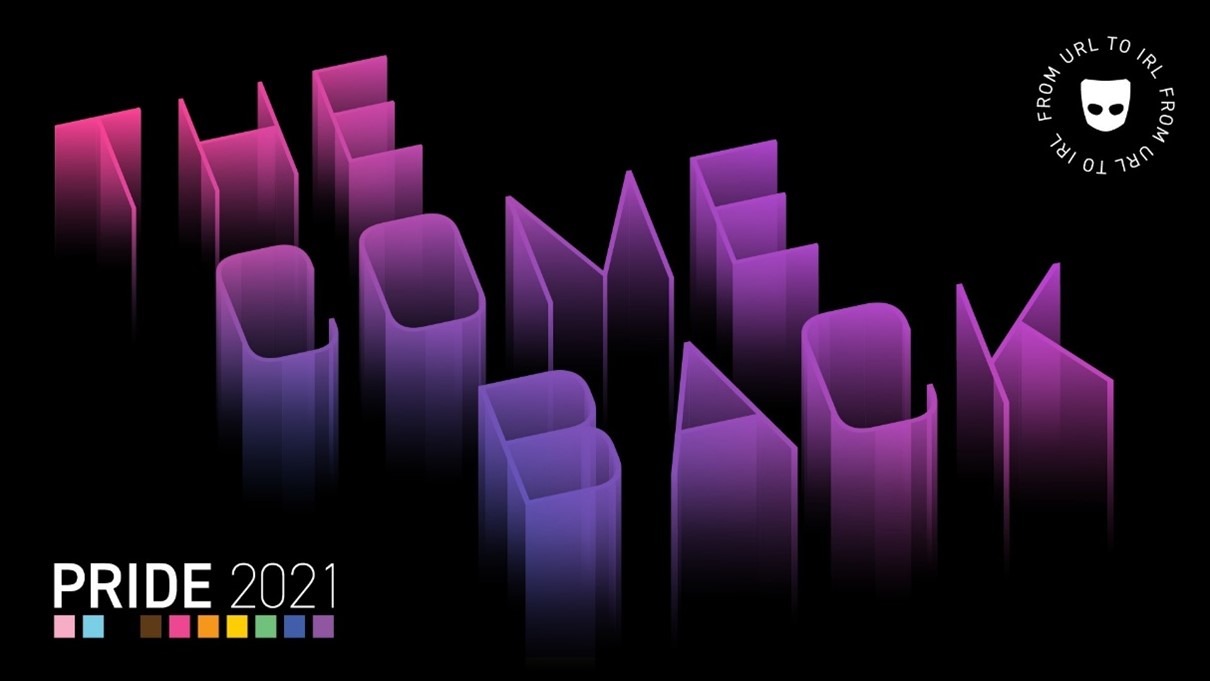 "We are thrilled to have the opportunity to celebrate and help preserve local LGBTQ+ bars while also treating our users to a much needed night out," Grindr's Director of Marketing Alex Black said in a press release. "Queer nightlife spaces have always played such an important role in the community, and we want to help them come back from the pandemic stronger than before."
During this week of conversation around what thoughtful communication, storytelling and community engagement around Juneteenth looks like, Grindr's campaign serves as a reminder that your purpose work and initiatives should not live in a silo or fixed moment of trending newsworthiness.
Work with internal stakeholders to discuss ways to engage with as many diverse communities and perspectives that align with your values as possible. If you are struggling to launch multiple purpose-driven campaigns at once, consider partnerships with those who are better equipped to address specific community needs and provide expert guidance on responding to national issues affecting each community. The level of direct involvement that you have in each campaign should scale depending on your resources and expertise.
Juneteenth is now a federal holiday
President Biden has signed into law a bill that marks Juneteenth as a federal holiday, a national acknowledgement of the day marking the end of chattel slavery in Texas that has long been celebrated in Black communities across the country. Since June 19 falls on a Saturday this year, most federal employees will get this Friday off.
"Great nations don't ignore the most painful moments. They don't ignore those moments in the past. They embrace them," Biden said in remarks in the East Room before a crowd that included lawmakers and 94-year-old Opal Lee, who campaigned to make the day a national holiday. The president, who spoke of efforts in some states to restrict voting rights, said the date doesn't just celebrate the past but is a call for action.
"Throughout history, Juneteenth has been known by many names: Jubilee Day, Freedom Day, Liberation Day, Emancipation Day, and today, a national holiday," said Vice President Harris, who is the first woman, Asian-American and the first Black person to serve as vice president.

…"We have come far, and we have far to go. But today is a day of celebration. It is not only a day of pride. It's also a day for us to reaffirm and rededicate ourselves to action."
President Biden also took the opportunity to share the story of 94-year-old Opal Lee, known affectionately as the "grandmother of Juneteenth":
I was honored to welcome Miss Opal Lee to the White House today. A daughter of Texas. And the grandmother of the movement to make Juneteenth a federal holiday. pic.twitter.com/pl3tFSxGds

— President Biden (@POTUS) June 18, 2021
Referred to as the "Grandmother of Juneteenth," 94-year-old activist Opal Lee reacted with joy after President Joe Biden signed the Juneteenth bill into law on Thursday pic.twitter.com/bIUjLMjkaX

— CBS News (@CBSNews) June 18, 2021
94-year-old community activist Opal Lee has pushed for years and years to make Juneteenth a federal holiday

I'm so glad she finally gets to see her hard work pay offpic.twitter.com/gTkBuU9SJr

— Hi Friend (@FolukeFiasco) June 15, 2021
Why it matters:
President Biden's emphasis on not ignoring the painful moments of your past acts as a reminder to communicators that your brand or organization's past sins and missteps can be opportunity for driving your purpose and value commitments moving forward.
---
MEASURED THOUGHTS
A new report by Robert Half has found that there is significant job movement afoot among U.S. workers, as 71% said they would leave a company that doesn't align with their personal values.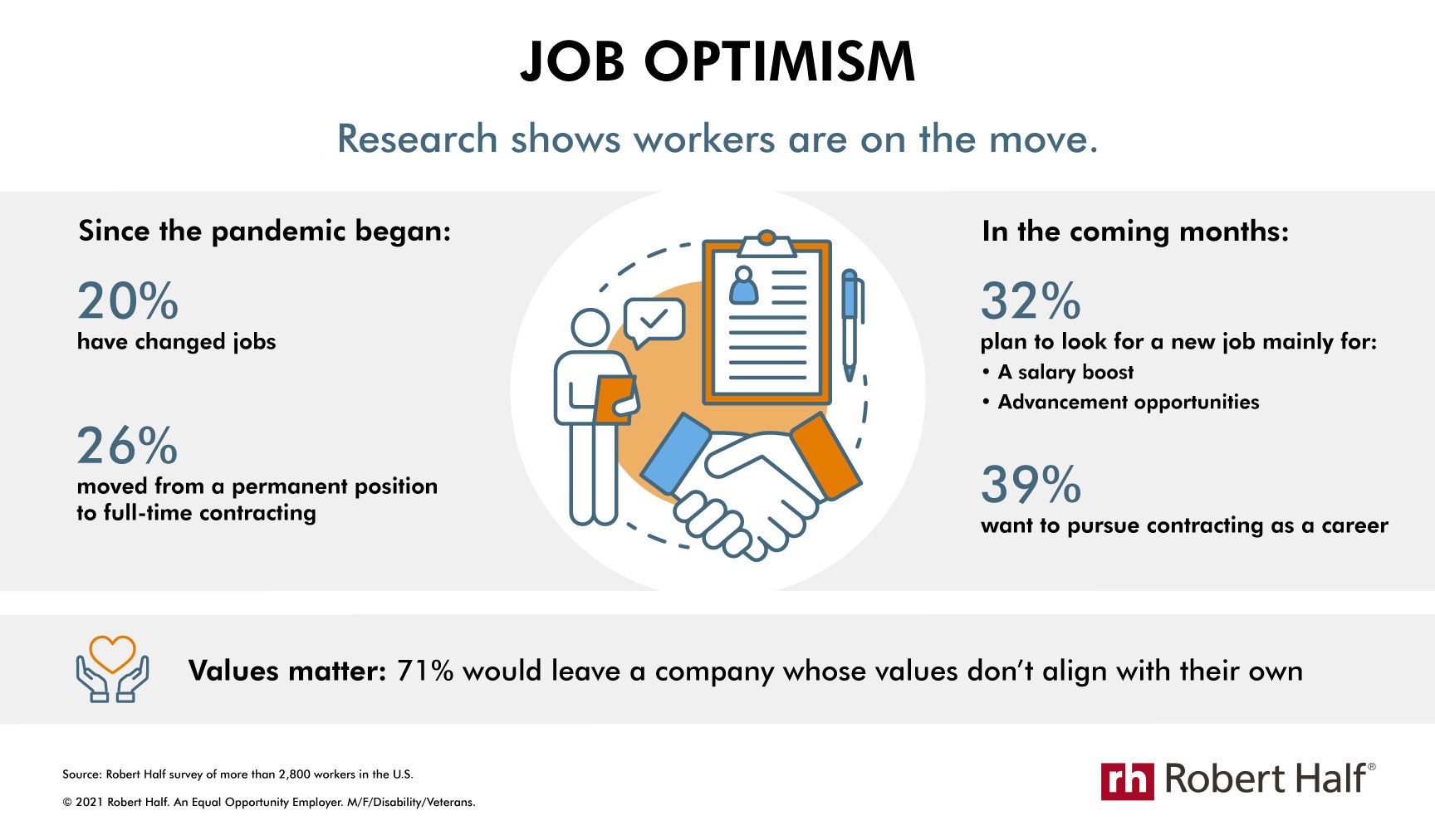 These statistics underscore the need to partner with HR teams to communicate what will and won't change once your workforce returns (or doesn't ) to the office from a cultural perspective. As many employees have gotten used to reclaiming their work/life balance over the past 15 months, preventing turnover will require communicators to become advocates for preserving those expectations around personal well-being and conveying the importance of that culture to leadership. A disgruntled employee base is no longer merely an internal issue, as evidenced by the exit of a majority of Basecamp's workforce following an announcement of cultural changes by its CEO.
---
CRISIS COMMUNICATIONS
Snapchat has removed a filter from its app that clocks the speed a user's phone is traveling when they take a photo or video. The speed filter has prompted multiple lawsuits, car accidents, injuries and deaths since introduced on Snapchat in 2013.  Despite the multiple calls from victims and safety activists for Snap to remove the filter from its app, the company hadn't responded until recently, when a court found in May that the company can be sued for its role in a fatal car accident.
"Today the sticker is barely used by Snapchatters, and in light of that, we are removing it altogether," a spokesperson from Snap said, adding that the feature had previously been disabled at driving speeds. The company has begun removing the filter, but it might take several weeks to take full effect.
Take note when crafting a holding statement that tactful crisis messaging should lead with empathy for those affected by the crisis before framing the decision around business imperatives.
---
RAGAN'S 2021 BENCHMARK REPORT
Ragan has released its annual Communications Benchmark Report, an exclusive study from Ragan's Communications Leadership Council that analyzes the major trends in the profession over the last year.
During that time, comms pros have been called on to develop and distribute messages on new policies that affect internal and external stakeholders alike. Their role has become more essential as they helped keep their organizations focused and moving forward. They've seen their access to the C-suite increase throughout 2020, and they forged important new alliances with peers in other departments, including HR, finance and workplace wellness.
Culled from more than 750 respondents, the 32-page report is available in its entirety exclusively to members of the Communications Leadership Council.
Download your copy of the exclusive Benchmark Survey Executive Summary today and get a crucial competitive advantage that will fuel your success for 2021 and beyond.
---
TACTICALLY SPEAKING
Nielsen, a 98-year-old company long known for its television rating system, has announced a new metric called The Gauge that the research firm says will allow for a percentage-based comparison of how many people are streaming content on their TVs versus watching cable and broadcast channels. The new metrics come in response to streaming giants like Netflix and the newly formed Warner Discovery network, whose executives have called Nielsen's past rating systems antiquated.
"They're in a good place to referee or score-keep how streaming is changing the U.S. television landscape," Reed Hastings, the co-chief executive of Netflix, said in an interview.

Nielsen, he said, "used to not be very sophisticated or accurate in terms of internet viewing. But over the last two years, they've developed and rolled out new technology at the Wi-Fi router level. And so, for the homes in the Nielsen panel, they now have an accurate view of internet viewing, including Netflix and YouTube."

"They're thoughtful people, they've been doing this for a long time—I assume it's pretty good," he continued. "They have incentive to be accurate."
Nielsen's new metrics system serves as a reminder that thought leadership can take many forms beyond content, depending on your industry, including data. Part of ensuring that your communications approach is strategically embedded at every facet of your organization should involve listening to industry critics who dispute your methodologies and stances, then partnering with relevant internal stakeholders to come up with an actionable solution and messaging strategy that can work to reposition your brand at the vanguard of innovation.
---
COMMUNICATIONS WEEK
Ragan is delighted to add industry event and thought leadership brand Communications Week to our portfolio. You can read the full press release here.
"We are reimagining Communications Week as a year-round endeavor," says Ragan Communications CEO Diane Schwartz. "The rollout will begin next month with thought-provoking content on the future of communications on Commsweek.com, Ragan.com and PRDaily.com, culminating with a weeklong series in November that will feature conferences, networking events, workshops, webinars and more."
The flagship event for 2021 will take place Nov. 15-19. Stay tuned for updates on the many opportunities and offerings that will help communicators connect, learn and celebrate their achievements later this year.
MSNBC refuses to voluntarily recognize new union
The MSNBC Union has announced that it is organizing to become a local chapter of the Writers Guild of America east, asking MSNBC and parent company Comcast for a voluntary recognition of the union instead of a formal vote:
We are standing up for each other and our work – because this is who we are. After 10 months of organizing, we are asking for voluntary recognition of our union and look forward to constructive negotiations with MSNBC and Comcast for a fair contract. #ThisIsWhoWeAre (4/4)

— MSNBC Union (@MSNBCunion) June 17, 2021
Network stars Joy-Ann Reid and Chris Hayes were quick to stand in solidarity:
All right then! Proud of my peeps ✊🏿👍🏿 https://t.co/a9lBcJv8UN

— Joy-Ann (Pro-Democracy) Reid 😷 (@JoyAnnReid) June 17, 2021
Extremely proud of my colleagues ✊🏼 https://t.co/JYIqGui60a

— Chris Hayes (@chrislhayes) June 17, 2021
The network, however, still called for a formal union vote in lieu of voluntary recognition.
MSNBC President Rashida Jones said in a statement that she respected her employees' decision to organize, but that MSNBC won't recognize the union unless employees vote for it in a National Labor Relations Board-supervised secret ballot election.

"I believe our employees should be able to make such an important decision through a standard election process," Jones wrote. "It is important to give everyone who would be included the chance to understand what this would mean before making their choice," she added.
What It Means:
Because unions have long criticized secret ballot elections as an underhanded tactic intended to reward employees who vote against unionization, MSNBC's decision to request a formal vote presents a thorny issue in the eyes of its reporters and other employees.
It's crucial for organizations to live their values—and doubly so when internal stakeholders have a strong external voice and platform (as is the case with members of a large media organization).
---
SOUNDING BOARD
While Juneteenth just became a national holiday, Pride Month also remains in full swing. Do you feel that your organization's DE&I and purpose work is wide-reaching enough to engage with multiple diverse communities at once, PR pros and communicators?
While Juneteenth just became a national holiday, Pride Month also remains in full swing. Do you feel that your organization's DE&I and purpose work is wide-reaching enough to engage with multiple diverse communities at once, PR pros and communicators? #DailyScoop

— PR Daily (@PRDaily) June 18, 2021
COMMENT