Networks highlight Black-owned businesses for #BlackOutDay2020, TikTok promises to leave Hong Kong, and OKCupid opens pronouns feature to all
Also: Microsoft shares employee insights in a 'Disability in the Workplace' series, Instagram is gaining marketing budgets, Harvard and Princeton prepare for fall, and more.
Hello, communicators:
Today is #BlackOutDay2020, an economic protest for racial justice and equality that encourages people to not spend any money today—or, if you must, to spend it with Black-owned organizations.
The movement's creator and founder of The Blackout Coalition, Calvin Martyr, explained the movement and provided a social media post to share in solidarity:
News Media networks including Bloomberg and "Good Morning America" have taken the opportunity to highlight Black-owned businesses on their social media accounts:
"People are astounded that you can make ice cream out of plantain, let alone plantain milk."

Meet the woman behind @Kelewelenyc, a catering business taking the next step with plantain dishes #BlackOutDay2020 pic.twitter.com/rLytbKUsja

— Bloomberg QuickTake (@QuickTake) July 7, 2020
#BlackoutDay2020: Black-owned beauty and fashion brands to support now and forever – @GMA – https://t.co/LN7EYi30Gm via @GMA

— Carol Massar (@carolmassar) July 7, 2020
Aside from delaying any product launches or announcements today, you can learn more about the movement and keep abreast of the conversation through the hashtag #BlackOutDay2020. You can also find a list of Black-owned organizations (and list your own) here.
Here are today's top stories:
TikTok promises to leave Hong Kong
The social media app said it's exiting the market in Hong Kong following concerns over data sharing and privacy in relation to China's new national security law.
"In light of recent events, we've decided to stop operations of the TikTok app in Hong Kong," a TikTok spokesman said in response to a Reuters question about its commitment to the market.
The company, now run by former Walt Disney Co. executive Kevin Mayer, has said in the past that the app's user data is not stored in China.
The announcement about Hong Kong also comes after US tech companies Facebook (FB), Twitter (TWTR) and Google (GOOGL) said they would stop processing Hong Kong government requests for user data while they carry out an assessment of the new law.
… On Monday, the Hong Kong government said police would be given new powers to investigate offenses related to the law, including demanding publishing platforms and internet service providers remove content that authorities believe undermines national security.
Why it's important: As social media platforms and tech companies grapple with international laws and how they could affect users globally, communicators can also use this as a reminder of the growing concerns over users' privacy and data. Ensure your policies and procedures are up to date and follow laws (including Europe's GDPR and California's Consumer Privacy Act) as well as your organization's mission and values.
---
TACTICALLY SPEAKING  
Microsoft recently shared its first article in its "Disability in the workplace" series, which highlights insights from employees on how colleagues and teams can support those who are differently abled, as well as their accessibility challenges, and advice for workers with disabilities to navigate their career path:
The journey to creating a welcoming workplace environment for people with disabilities is an ongoing one.

Read our Microsoft colleagues' stories: https://t.co/ylcVCgizfs

— Microsoft Europe (@MSEurope) July 6, 2020
The article provides helpful ideas and takeaways for corporate, employee and internal communications pros aiming to make their workforce more inclusive. Don't forget that inclusivity efforts should also ask how you can adjust messages, campaigns, processes and workflows to accommodate all kinds of people and the many gifts they bring to the table.
---
MEASURED THOUGHTS
In its report, "The State of Social Media Marketing: Facebook vs. Instagram in 2020," Socialbakers reported that brands' interactions on Instagram were more than 16 times higher than on Facebook, even though marketers posted more on Facebook.
However, certain industries (including fashion and e-commerce) are taking advantage of Instagram opportunities more than others. For Facebook, "other" industries comprises more than 30% of engagements, whereas the same group makes up only 12% of Instagram's brand interactions: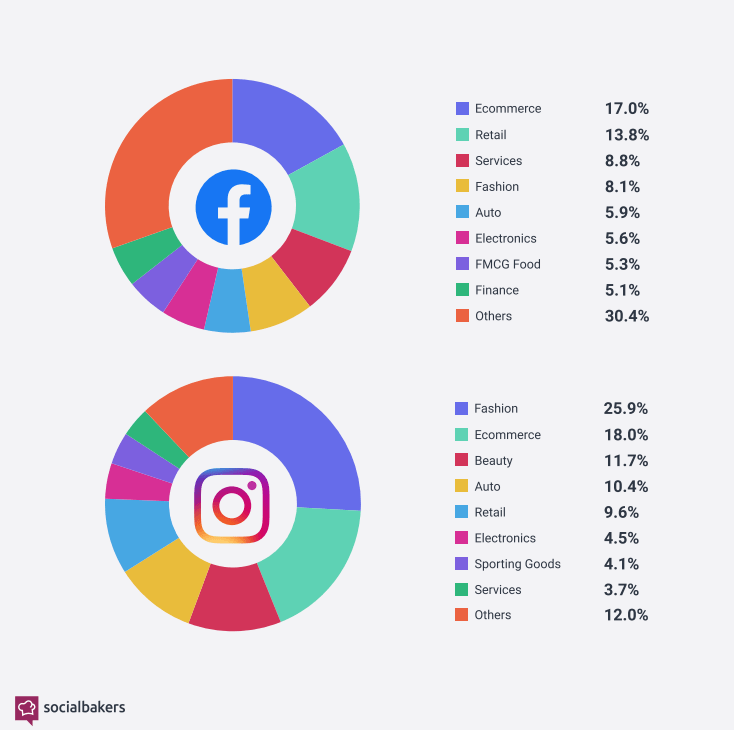 Image courtesy of Socialbakers.
Socialbakers reported that in 2020's first quarter, Facebook's newsfeed made up the largest area of brands' budgets (58%), but the number is down from the previous two quarters (60% and 62.3%, respectively). The budget spent on Instagram's newsfeed and Instagram Stories are growing, with the two making up nearly 30% of paid social media ad budgets: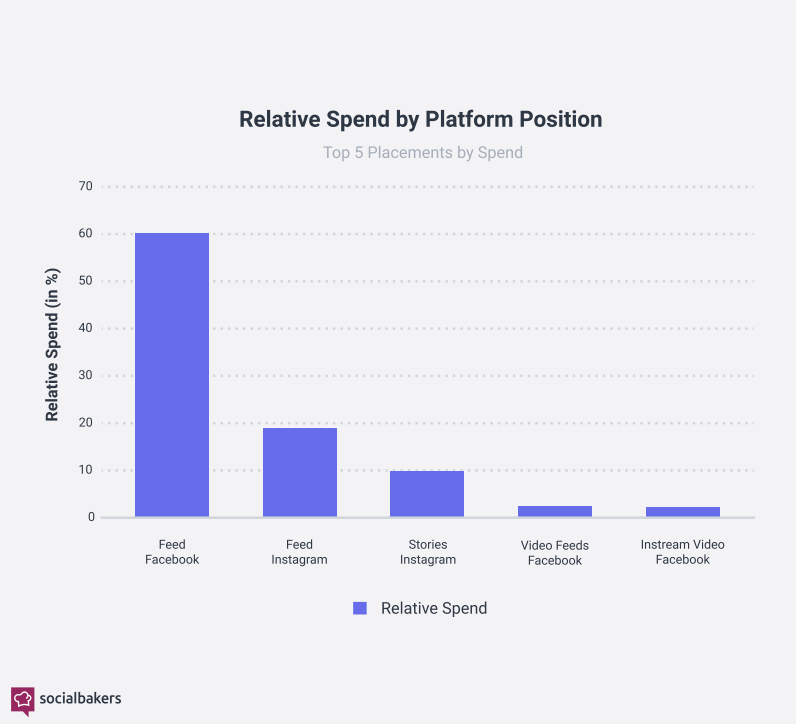 Image courtesy of Socialbakers.  
You can read the entire study here.
---
CRISIS LEADERSHIP BOARD
Looking for more insight on how to address the current global crisis and lead your organization into a strong recovery?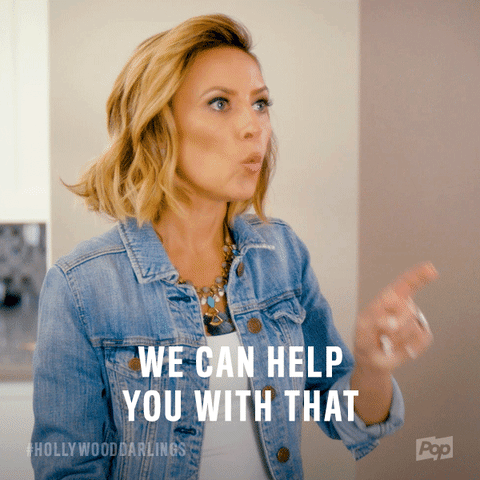 Join Ragan's Crisis Leadership Board to network and brainstorm with peers, get the latest intelligence and research, and start to strategize for the future of your organization.
Learn more about this exclusive membership here.
Harvard and Princeton announce fall plans
The universities recently announced re-opening procedures and plans, which include social distancing measures, quarantine space, mask policies and more.
Harvard will welcome up to 40% of undergraduates on campus for the fall semester, including first-year students and those who need to be on campus to learn https://t.co/mcNberGtiF

— Harvard University (@Harvard) July 6, 2020
#PrincetonU has announced fall 2020 plans for undergraduates, graduate students, faculty and staff 👇 https://t.co/d9R2t0SYen pic.twitter.com/jIpXXBwCXD

— Princeton University (@Princeton) July 6, 2020
Princeton undergraduate students returning to campus must sign what the university is calling a "social contract" –which outlines their commitment to following the health and safety protocols designed by the school.

Harvard said that if the school maintains its 40% capacity for the spring semester, first-year students would return home and the priority is to allow the senior class to return to campus. The school anticipates making a final decision about that in December.

Last week, Yale University announced a similar plan to limit the number of people on campus. Yale will reopen in the fall without sophomores living on campus and then will be open in the spring without freshmen living on campus.
Why it's important: As you prepare and adjust your re-opening plans, focus on transparency within your communications. Remain flexible, but quick to share helpful information and answers whenever possible, to help your stakeholders adjust to the "new normal."
---
TAKE OUR SURVEY
Ragan has partnered with PoliteMail to ask how COVID-19 has affected your role as a communicator, including what channels you're using more than ever before and what your organization's employees are asking.
When you have a moment today, please fill out this three-minute survey on the state of communications. Thank you! https://t.co/i3bgKR7DcF

— Ragan.com (@RaganComms) June 26, 2020
As a thank you, you'll receive a copy of the results, The State of Communication Summer 2020.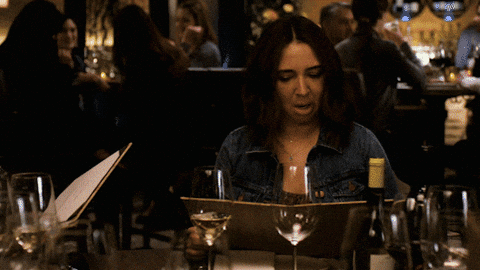 ---
TACTICALLY SPEAKING
OKCupid has opened its pronouns feature to all users globally, regardless of gender or orientation. The feature, debuted in 2018, established OKCupid as the first leading dating app to offer LGBTQ+ users the opportunity to share their pronouns.
In a blog post, the platform wrote:
At OkCupid, we aim to provide a fun, affirming experience for all members. To ensure this new feature accurately represents and empowers members wanting to share their pronouns, we collaborated with GLAAD, a leader itself in the promotion of LGBTQ acceptance.

"Everyone should be able to express who they are, in their own words, and to have the opportunity to find romance with someone who respects and appreciates them," said GLAAD Vice President of Programs Zeke Stokes. "By creating a dedicated space for personal pronouns on profiles, OkCupid has taken an important step forward that raises the bar for LGBTQ-inclusion on dating apps."
Consider ways you can help both internal and external audiences express themselves and support the causes and groups they wish to amplify.
---
WHAT YOU SAID
We asked for your largest challenge when it comes to adapting a wellness program in today's "new normal," and nearly 26% of you said you struggle with having enough space for your routines. Another roughly 26% said you don't know where to start, while 26% of you are grappling with the lack of interaction as you stay at home. Nearly 23% of you said you don't have enough time.
PR and communications pros: What's the hardest part about adopting a wellness routine as you adjust to the "new normal?"

Share how you're finding workplace wellness below and under #DailyScoop, and join us at 3 p.m. Eastern time tomorrow for a #RaganChat all about wellness!

— PR Daily (@PRDaily) July 6, 2020
Join us at 3 p.m. Eastern time today in our Twitter #RaganChat to discuss wellness, especially in the workplace.
COMMENT
One Response to "Networks highlight Black-owned businesses for #BlackOutDay2020, TikTok promises to leave Hong Kong, and OKCupid opens pronouns feature to all"
Ronald N. Levy

says:

This story, which at first seems to describe a nice thing to do for Blacks, can actually focus attention on a nice thing to do for yourself by getting into something like Crisis Leadership Board which is not just enjoyable, good for contacts and social life, but also career-protective.

The Board trains members in PR leadership, not only leadership TO results that delight top management but importantly also leadership AWAY from a project like this that could make management ask "which asshole got us into this stupid idea?"

Can you imagine how millions of business owners, already hurting from the pandemic, would feel toward your company or any company that supports a day when Americans shouldn't buy from White people? Not just the business owners but also the waiters and retail employees—can you imagine how they'd feel toward a company that supports not buying from Whites?

Like living in a foreign country helps to learn how to speak like a native, spending time amidst crisis leadership board members helps one learn how to think like a savvy PR skeptic who not only sees the good in what's good but the dangers in what's risky.

We can each imagine what it does to a career if one brings public anger against an employer and is then identified by the fearless leader with such a crude anatomical term.