PR Daily's top stories of 2020: Nos. 41-50
It's the end of another year, so we're taking a look at the stories that were most important to readers. Here's some of the tales that had the biggest impact.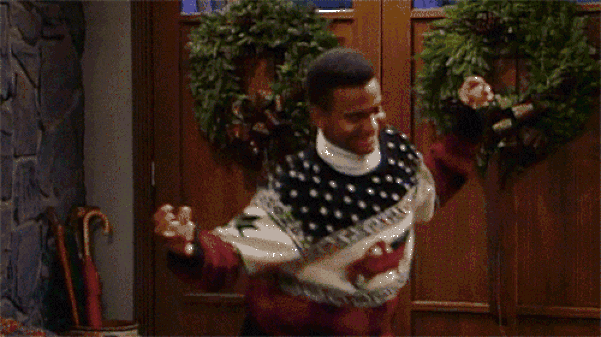 It's Christmas Eve, and so we're starting off our annual holiday celebration with a countdown of the top stories from the past year. Here's Nos. 41-50:
41. Brands drop The Richards Group for racist remarks, Zoom launches events marketplace, and Wells Fargo fires 100 employees for abusing COVID-19 aid
42. American Express tailors perks during COVID-19, Burger King offers a Whopper to smart students, and Molson Coors delivers to delighted fan
43. Starbucks' plan for 'new normal,' Layoffs at Boeing, Lyft and Norwegian Cruise Line, and SEO tips during COVID-19
44. 4 social media waves to ride in 2020
45. Quaker Oats to rebrand Aunt Jemima, PepsiCo offers plan to support racial equality, and HSBC, Hilton and AT&T announce layoffs
46. How businesses can address and remedy systemic social injustices
47. 4 steps for adopting a 'diversity first' practice in PR
48. Public speaking lessons from Dr. Martin Luther King Jr.
49. 4 marketing automation tools to help small and mid-size businesses
50. Lululemon condemns post with racist COVID-19 design, Ticketmaster responds to refund criticism, and Netflix subscriber numbers double expectations
COMMENT
One Response to "PR Daily's top stories of 2020: Nos. 41-50"
Ronald N. Levy

says:

Look at all the blame! PR Daily has done a magnificent job of showing us how even the world's top companies and countries can be blamed but how savvy PR teams, including some of the world's greatest, do things to AVERT blame–before or after alleged. This protect the companies and rockets upward the careers of PR defenders.

PR wisdom is to expect the unexpected and to consider even what may seem almost unthinkable but what can happen. So judge whether Trump advisors, who can read PR Daily and the newspapers just as we do, and who know what is taught in the superb PR Daily crisis management courses, may recommend to Trump these surprising PR moves:

.1. Pardon Biden! Hard line Republicans may demand a special counsel to investigate whether Biden lied when he said he "didn't know" whether son Hunter was getting major money from Ukraine and China. This could lead to a two-year Mueller-type investigation just like Trump had to endure so Trump announces that America will be better off without that distraction of our coming president. So pardon to be granted?

.2. Pardon Alexandria Ocasio-Cortez. She is now famous and living with a huge political war chest of donations after so fiercely accusing Amazon over moving to Long Island City that Amazon said the hell with it and moved instead to another state. But the public–plus Republicans and Democrats alike–may be better off without such endless hearings so is it time for a pardon?

.3. Pardon not only Ivanka and Jared but also non-family members of both parties who broke their necks working for America, often for less than half of what the private sector would gladly pay (and did).

.4. Fund a chair at Harvard or Wharton, which is Trump's alma mater (and mine) on how companies can defend themselves, often pre-emptively, against grossly unfounded blame for doing what companies are supposed to do: succeed more and get bigger although less successful competitors may say the most successful competitors are "too" big.

.5. Get a major company to sponsor a major anti-Covid research building named for what Trump hails as one of the world's greatest-ever American
heroes, Anthony Fauci. This would recognize a deserving hero, clear away
the fact that Trump and Fauci like any two people did not always agree 100% on every idea, and give the sponsoring company opportunities to do
quarterly press briefings on what scientists in the company's building are accomplishing for world health. Most importantly, the building would be an addition to the protection that Trump and Fauci have each worked hard to give America and the world.