Starbucks' plan for 'new normal,' Layoffs at Boeing, Lyft and Norwegian Cruise Line, and SEO tips during COVID-19
Also: Costco and JetBlue require masks, Salesforce cancels in-person Dreamforce, how you can lean on nostalgia during the pandemic, and more.
Editor's note: This article is a re-run as part of our countdown of top stories from the past year.
Hello, communicators:
 Family farm Dutch Daffodils and travel blog Tulips in Holland recently shared a message from the tulip fields in The Netherlands:
As you respond to questions and concerns, remember that not all content has to be lengthy or complicated. Instead, ask yourself how you can share simple greetings and messages to lift your followers' spirits.
Here are today's top stories:
Starbucks' delivers 'new normal' plan
 The coffee chain's chief executive, Kevin Johnson, said the company's goal is to open roughly 90% of Starbucks locations by early June:
Working to exceed expectations and health standards, more Starbucks stores will gradually be welcoming customers beginning Monday. As we transition to this new phase, our goal is to open ~90% of stores by early June, providing experiences that are safe, familiar and convenient. pic.twitter.com/3iIRHViBCu

— Kevin Johnson (@Kevin_Johnson) April 29, 2020
Starbucks' social media team shared its press release detailing its COVID-19 reponse, which it paired with a graphic that said, "We miss you, too."
We look forward to seeing you again. 💚 Check the Starbucks App daily for open stores near you. For more information, visit https://t.co/SO6PR7LJCu. pic.twitter.com/MW4flD5BG4

— Starbucks Coffee (@Starbucks) April 29, 2020
The coffee chain's reopening strategies include encouraging use of its app to order and pay ahead of pickup, drive-thru and grab-and-go services, delivery options and additional cleaning procedures. "Our commitment to you is that we will continue to make proactive decisions that are grounded in transparency and science—for our partners and the people we serve," Starbucks wrote in its press release.
Why it matters: As we navigate the "new normal" of COVID-19, communications surrounding strategies to reopen are paramount. Along with continuing to connect with consumers virtually, follow Starbucks' example and ensure your messages outlining recovery efforts are transparent, straightforward and simple. Continue to focus on both your employees and the consumers you're hoping to welcome back into your places of business.
---
TACTICALLY SPEAKING
 Costco is now requiring both its employees and consumers to wear face masks inside of its stores, except for children under two years of age or consumers who cannot wear masks due to medical circumstances.
Effective May 4: Changes to Hours of Operation- Most U.S. and Puerto Rico Costco locations and gas stations will…

Posted by Costco on Wednesday, April 29, 2020
Here's part of the letter to members from Costco's president and chief executive, Craig Jelinek:
 Costco employees are required to wear face coverings, and now we are asking that Costco members do so too. We know some members may find this inconvenient or objectionable, but under the circumstances we believe the added safety is worth any inconvenience. This is not simply a matter of personal choice; a face covering protects not just the wearer, but others too.

In short, we believe this is the right thing to do under the current circumstances. Although some may disagree with this policy or question its effectiveness, we're choosing to err on the side of safety in our shopping environments. Costco has continued to operate during this crisis as an essential business in all of our communities, and our employees are on the front lines. As part of a community, we believe this simple act of safety and courtesy is one that Costco members and employees can undertake together.
JetBlue is also requiring passengers to wear masks, starting May 4:
Starting May 4, all customers must wear a face covering while traveling, including in flight, as well as during check-in, boarding and deplaning. Learn more at https://t.co/Yfzwl0sJUL pic.twitter.com/kRrZj6K958

— JetBlue (@JetBlue) April 28, 2020
As you update your crisis strategies, make sure to relay updated policies along with the reasons behind them, across channels and platforms. This can help both employees and customers adjust to the changes and feel included in your efforts.
---
FROM THE EXPERTS
How is your brand joining or avoiding the trend of nostalgic content during the COVID-19 crisis?
John Hendl with Y&R PR shares his idea for content that can be at once old and new again in his op-ed about what he has termed "original nostalgia."
Check out his advice for repurposing your old content and bringing the events of yesteryear to life once more in his article.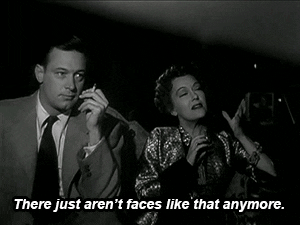 ---
MEASURED THOUGHTS
The pandemic has affected organizations across industries, pushing communicators of all stripes to scramble to respond to employee and consumer concerns, as well as pivot their offerings and content to digital formats.
One of the many affects of consumers staying at home is increased online searches and website traffic—and taking advantage of these trends can help struggling organizations pave a path to recovery and bolster brand reputation.
PageTraffic's infographic reveals several searches that are up, including fitness and exercise equipment (162%) and videos and video game rentals (41%)—along with searches that have declined, such as personal trainers (down 51%) and amusement parks (down 44%):

Image courtesy of PageTraffic.
Check out the 11 tips at the bottom to flex your search engine optimization skills and increase website traffic to your organizations.
---
CRISIS LEADERSHIP BOARD
Looking for more insight on how to address the current global crisis and lead your organization into a strong recovery?
Join Ragan's Crisis Leadership Board to network and brainstorm with peers, get the latest intelligence and research, and start to strategize for the future of your organization.
Learn more about this exclusive membership here.
Boeing, Norwegian Cruise Line and Lyft announce layoffs
Boeing is cutting 16,000 jobs following its report that revenue declined 26% so far this year.
"The global pandemic has changed the way we live and work," said Boeing's chief executive, David L. Calhoun, in a note to staff. "It is changing our industry. We are facing utterly unexpected challenges."
Norwegian Cruise Line announced it would furlough roughly 20% of its employees through the end of July after it was forced to halt its sailings. The New York Times reported a total of 36,000 shoreside and shipboard employees for the company in 2019, so the temporary job cuts could affect more than 7,000.
Lyft is cutting 982 employees' jobs and furloughing an additional 288 members of its workforce to reduce its operating expenses as it weathers the pandemic.
"It is now clear that the Covid-19 crisis is going to have broad-reaching implications for the economy, which impacts our business. We have therefore made the difficult decision to reduce the size of our team," Lyft CEO Logan Green said in a statement Wednesday. "Our guiding principle for decision-making right now is to ensure we emerge from the crisis in the strongest possible position to achieve the company's mission."
Though competitor Uber hasn't yet announced layoffs, its executives are discussing cutting 20% of jobs as it also seeks to stay afloat amid declining revenues.
Why it's important: Even as some organizations work on reopening policies and procedures, the road to recovery remains long and bumpy. Make sure you're sharing tough news with employees before the announcements end up in headlines, and focus on what you're doing to support your workforce along with your appreciation for them, as you maintain transparency.
---
TACTICALLY SPEAKING
Salesforce is is no longer holding its 2020 Dreamforce conference in person:
To help ensure the health and safety of our customers, partners, employees, and communities, we are reimagining our events for 2020. Read more: https://t.co/JPd28k20Oe pic.twitter.com/WbVk0oHCGB

— Salesforce (@salesforce) April 29, 2020
In a blog post, the company wrote:
As the COVID-19 situation continues to evolve, our first priority is to help ensure the health and safety of our customers, partners, employees and communities. With this in mind, we have decided to reimagine our events through the end of the year in new and virtual ways. This will be true for all events, including Dreamforce, Tableau Conference 2020, Tableau Conference Europe, TrailheaDX India and our World Tours.

As we've done with other events, we'll continue to create innovative digital experiences for our ecosystem. For example, we turned our World Tour Sydney into a virtual event in March, taking what is typically an 11,000-person event into one viewed by 80,000 people. We're looking forward to building on that success over the coming months.
As you pivot your calendar of events along with your organization's offerings, focus your communications and strategies on the opportunities that digital platforms can enable you to give. Answer people's questions through FAQs and more.
---
FREE DOWNLOAD
How is the COVID-19 crisis affecting communicators? What are their top challenges and how are they responding?
Benchmark your efforts by downloading our survey about how the current crisis is making an impact on your colleagues and neighbors. Learn what channels are the most effective, what messages are getting the majority of the focus, and other key insights.
---
WHAT YOU SAID
We asked what you were doing to fight back against burnout on your teams as workers put in longer hours and make other sacrifices during the COVID-19 lockdown.
The biggest response was that you were giving employees flex time to manage family duties like childcare. Others said they were encouraging employees to use PTO and even ending the week early.
Hannah Rowe, a marketing and PR pro in Somerset said that she practices self-care with a 4 mile run every day.
I'm self-employed and working more hours than ever whilst homeschooling. But I take 40 minutes early every morning to run 4 miles. I hardly see a soul, but it clears my brain and it's something I'm doing just for me. I've also signed up to Race at Your Pace so I get a medal too😁

— Hannah Rowe (@HRoweMktgPR) April 29, 2020
---
SOUNDING BOARD
How important is the communications function for your "return to work" plan? Do you have a communicator or comms presence on your RTW team?
Are communicators or communications generally an important and valued part of your "return to work" team? Share your thoughts with our hashtag #DailyScoop

— PR Daily (@PRDaily) April 30, 2020
Share your thoughts in our Twitter poll or tweet us @PRDaily with our hashtag #DailyScoop.
COMMENT
One Response to "Starbucks' plan for 'new normal,' Layoffs at Boeing, Lyft and Norwegian Cruise Line, and SEO tips during COVID-19"
Ronald N. Levy

says:

Is it time for a company to offer masks with your choice of Trump's or Biden's face?

Could this promote health and also promote business?