Walmart gives employees smartphones, younger Americans want mobile-first content and United Airlines announces supersonic jet investment
Also: SodaStream partners with Laverne Cox for Pride, Twitter launches premium subscription, and Postmaster General Louis DeJoy responds to FBI investigation.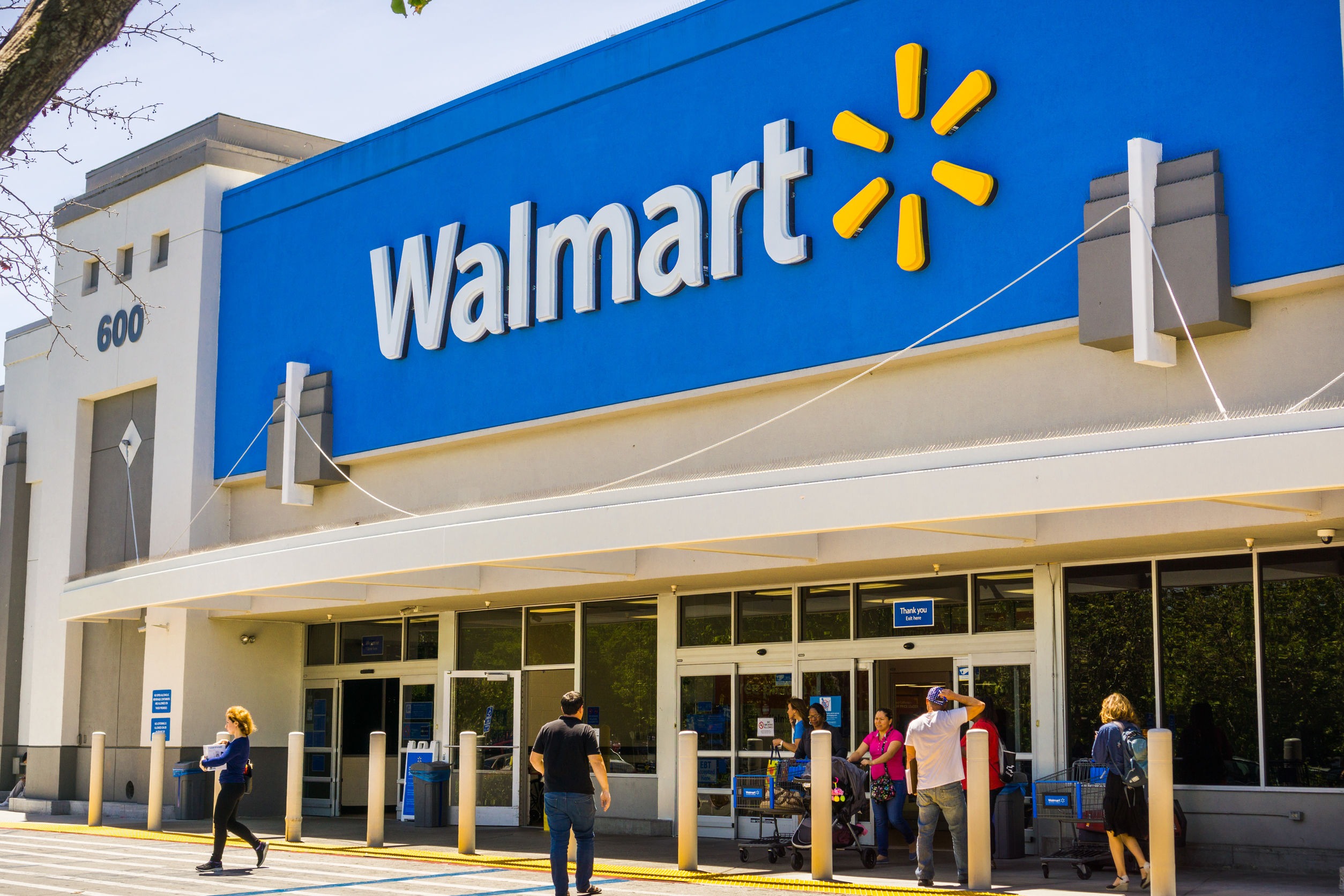 Hello, communicators:
While the LBTQI+ community celebrates Pride month, a record number of legislative bills restricting transgender rights serve as a reminder that the celebration is about far more than marketing stunts and colorful product lines. To that end, SodaStream has released a campaign around its rainbow-colored sparkling water maker kit that goes beyond the product to spotlight actress and trans rights activist Laverne Cox with an animated film called "Rainbow Story."
The film stars Cox as a superhero and spotlights key moments in her life, including her connection to major milestones for LGBTQI+ rights and celebrating her personal achievements, some of which were  firsts for the trans community.
"I love SodaStream and I love the idea of being a superhero," Cox said in a press release. "I also love that part of the proceeds from the sale of this Rainbow Story SodaStream are going to an NGO that services the LGBTQI+ community all over the world. I think giving back and being of service is really what it's all about."
For the third year in a row SodaStream is partnering with ILGA World, a global LGBTQI+ NGO, and 10% of proceeds from the "Rainbow Story" products will be donated to the organization.
Take note that Cox's last point about the service component of SodaStream's "Rainbow Story" campaign echoes a sentiment that members of the LGBTQI+ community have been saying for years. Brand advocates need to go beyond simply selling a colorful product and use their platform to provide services to marginalized communities. In SodaStream's case, the campaign includes a substantial financial donation, an educational component with the short film showcasing Cox's story and a call to action that invites consumers to personalize their SodaStreams with their own Pride stories (the limited edition comes with rainbow markers).
Here are today's top stories:
Walmart gives 740,000 employees smartphones to streamline employee communication
Walmart has announced that it will provide 740,000 of its employees with smartphones to use an internal app called "Me@Walmart." The app offers employees a way to manage their schedules, clock in for work, talk with other employees and consult a virtual assistant named Sam.
According to its press release:
A great customer experience starts with a great associate experience, and our people will always be a competitive advantage. As we make enhancements for our customers, we're also rethinking how we can help our associates succeed in their roles today and deliver some of what they'll need for the future. The right tools can be the difference between fast and frustrating.
Why it matters:
By placing an emphasis on the link between a positive employee experience and a positive customer experience, Walmart's messaging is a "mixternal communications" win that will hold the company accountable to internal stakeholders moving forward. Emphasizing its industry-first approach to providing retail employees with smartphones also positions the company as an industry leader.
When crafting messaging about employee perks and benefits, be sure to address any expected questions in your initial announcement (in this case, a question over how the data will be collected) and be as specific as possible in your answers (for example, promises to not collect personal data should also be followed with an explanation about how workforce data will be used).
---
MEASURED THOUGHTS
A recent study from Pew Research found that 15% of Americans said they have a smartphone, but not a home broadband connection. Smartphone dependence is also more common among younger users. Twenty-eight percent of adults ages 18 to 29 are in this "smartphone-only" category, compared with 12% of those 30 and older.
Twenty-seven percent of adults who live in a household earning less than $30,000 annually are smartphone-only. By comparison, 13% of those with household incomes of $30,000 to $74,999 and 6% of those in households earning $75,000 or more fall into this category.

The large number of younger and lower income Americans who are solely reliant on smartphones serves as a reminder that your external communications should be available to stakeholders in a mobile-friendly format. Don't bury press releases in clunky brand newsroom portals that aren't easily navigable on smartphones. Work with your web team to ensure that fixes are made to your website's mobile user experience whenever needed so stakeholders can find pertinent information quickly.
Check out the full study here.
---
CRISIS COMMUNICATIONS
Postmaster General Louis DeJoy is defending his reputation as questions about his past political fundraising while working in the private sector have become entangled in a FBI investigation.
"Mr. DeJoy has learned that the Department of Justice is investigating campaign contributions made by employees who worked for him when he was in the private sector," [DeJoy's spokesman Mark] Corallo said in a statement. "He has always been scrupulous in his adherence to the campaign contribution laws and has never knowingly violated them."

Corallo said DeJoy has "fully cooperated with and answered the questions posed by Congress regarding these matters."

"The same is true of the Postal Service Inspector General's inquiry which after a thorough investigation gave Mr. DeJoy a clean bill of health on his disclosure and divestment issues," he said. "He expects nothing less in this latest matter and he intends to work with DOJ toward swiftly resolving it."
Take note that crisis statements around criminal investigations about an individual should not come from a representative of the brand or organization itself, and instead a spokesperson for the individual, to minimize reputational risk. Remember to work with your legal team to craft language that simultaneously defends embroiled individuals while still expressing concern for the situation and not deflecting from legitimate public concern.
---
RAGAN'S 2021 BENCHMARK REPORT
Ragan has released its annual Communications Benchmark Report, an exclusive study from Ragan's Communications Leadership Council that analyzes the major trends in the profession over the last year.
During that time, comms pros have been called on to develop and distribute messages on new policies that affect internal and external stakeholders alike. Their role has become more essential as they helped keep their organizations focused and moving forward. They've seen their access to the C-suite increase throughout 2020, and they forged important new alliances with peers in other departments, including HR, finance and workplace wellness.
Culled from more than 750 respondents, the 32-page report is available in its entirety exclusively to members of the Communications Leadership Council.
Download your copy of the exclusive Benchmark Survey Executive Summary today and get a crucial competitive advantage that will fuel your success for 2021 and beyond.
---
SOCIAL BUZZ
Twitter has launched its long-rumored Twitter Blue subscription service in Canada and Australia.
A new undo send feature gives you the option of retracting your tweets before they actually go live, and you can set a timer for undoing your tweets that can last up to 30 seconds. A Bookmark Folders feature lets you group saved tweets to make them easier to find later. "Reader Mode" lets you keep up with threads by "turning them into easy-to-read text" and mashing together tweets into one page. Other Twitter Blue features are purely aesthetic: it adds new color theme options as well as the ability to change the color of Twitter's app icon.

Twitter Blue subscribers will also get access to "dedicated subscription customer support," the company says. This means that Twitter Blue users will get an expedited timeframe for resolving account / subscription issues, Twitter tells The Verge. The expedited support does not apply for abuse or harassment reports — those will still go through the processes and channels that are in place for users who don't subscribe.
Coming off the heels of Twitter's new weather subscription service, Twitter Blue further emphasizes the company's dedication to monetizing its user base with subscription and membership offerings. Be sure that any premium features you provide members or subscribers are not core components of your customer service that unpaid users will feel unfairly deprived of, and craft messaging aimed at users who can't afford a premium option to let them know that their experience with your product will not be compromised by the introduction of new features.
---
COMMUNICATIONS WEEK
Ragan is delighted to add industry event and thought leadership brand Communications Week to our portfolio. You can read the full press release here.
"We are reimagining Communications Week as a year-round endeavor," says Ragan Communications CEO Diane Schwartz. "The rollout will begin next month with thought-provoking content on the future of communications on Commsweek.com, Ragan.com and PRDaily.com, culminating with a weeklong series in November that will feature conferences, networking events, workshops, webinars and more."
The flagship event for 2021 will take place Nov. 15-19. Stay tuned for updates on the many opportunities and offerings that will help communicators connect, learn and celebrate their achievements later this year.
United Airlines explains its investment in supersonic planes
United Airlines has announced plans to buy 15 supersonic jets from startup Boom Supersonic, with the option to increase its order to 35 planes. Boom is working to start passenger service by 2029.
The deal is United's latest attempt to position itself as a risk taker shaking up an industry that is just getting back on its feet after a devastating pandemic. The airline announced a $20 million investment in an electric air taxi start-up, Archer, in February, and it is working on a "steady drumbeat" of more such bets, said Michael Leskinen, who heads corporate development at United.

"We are really confident in the future," Mr. Leskinen said. "Aerospace takes a long time to innovate. And so if you don't start setting these opportunities out now, you will have missed them."
"The world's first purchase agreement for net-zero carbon supersonic aircraft marks a significant step toward our mission to create a more accessible world," [Boom founder and CEO Blake] Scholl said in a statement.

"Boom's vision for the future of commercial aviation, combined with the industry's most robust network in the world, will give business and leisure travelers access to a stellar flight experience," United CEO Scott Kirby said in a release announcing the deal.
Why it matters:
United's investment in supersonic jets, which can travel from New York to London in under four hours, echoes President Biden's musings about their potential during his April address about his infrastructure plan. It also aligns with the EPA's recent announcement that it will require companies to share their greenhouse gas emissions reduction plans by 2022.
Take note of how the messaging around this announcement was tactfully shared by various leaders. United's head of corporate development spoke to thought leadership and innovation, while the head of Boom spoke to the emphasis on sustainability and United's CEO spoke to the customer experience. When your company has a big announcement that addresses multiple needs, offering quotes from more than one leader can highlight their distinct expertise and ensure no key piece of messaging is lost in the mix.
---
CONFERENCE ALERT
Communicators face a crossroads this year as they anticipate markets recovering and workplaces reopening. Their work crafting a flexible crisis plan and mindful messaging that ensures your brand or organization is ready to handle any future unforeseen situation smoothly will be essential.
Join us at Ragan's Crisis Communications Conference on June 10  to learn timely strategies to help you reimagine your approach to crisis communications, mobilize internal and external stakeholders to be your megaphone and foster goodwill—and make fresh plans for unforeseen obstacles that may arise.
Learn powerful insights and approaches from speakers at organizations including Carnival Cruise Line, KFC, IBM, Amtrak, Mastercard and more.
---
SOUNDING BOARD
Though the work week may have been short, many PR pros and communicators felt that this Friday would never come. Now that it's here, do you keep partying or couch it? Send us a GIF that illustrates your weekend plans and we'll share the top answers in Monday's roundup.
Though the work week may have been short, many PR pros and communicators felt that this Friday would never come. Now that it's here, do you keep partying or couch it? Send us a GIF that illustrates your weekend plans and we'll share the top answers in Monday's #DailyScoop pic.twitter.com/eajEe0wgCv

— PR Daily (@PRDaily) June 4, 2021
COMMENT
One Response to "Walmart gives employees smartphones, younger Americans want mobile-first content and United Airlines announces supersonic jet investment"
Ronald N. Levy

says:

Earning our goodwill as Walmart is doing can win a company over 150 million enthusiastic American fans. I'm waiting for a country to advertise:

WE'RE SPENDING A BILLION
TO TRY SAVING YOUR LIFE

"Chances are one in five that you'll die of cancer. Today cancer in the final stages can be agonizingly painful when "breakthrough pain" overwhelms even opiate drugs but cancer can sometimes be defeated.

'The five-year survival rate is now 90% for breast cancer. 92% for melanoma and 98% for prostate cancer.

"Leading the hunt for a CANCER VACCINE is the brilliant anti-cancer research team of Dr. Andrew Zelenetz at Memorial Sloan Kettering Cancer Center. He says a cancer vaccine is possible, MSKCC is the world leader, so we're spending $100 million in each of the coming ten years to fund MSKCC research..

"All over the world top doctors dream of jobs at MSKCC. We're bringing some of the very best doctors to America to help develop a cancer vaccine and save millions of our lives."

* * *

Could health support like that win a company over 150 million supporters including consumers, voters and legislators?

I won't be surprised if $10 million a year fees for such projects are earned by great PR firms and star graduates of PR Daily courses and leadership groups.

Or if they are successful and a cancer vaccine is found.