Airbnb houses Afghan refugees, career advancement for diverse PR pros, and Boeing responds to FAA employee transparency concerns
Also: Oscar Mayer Wienermobile joins Lyft fleet, TikTok produces parent safety guide with PTA, and Microsoft responds to massive data leak.
Hello, communicators:
Oscar Mayer has partnered with Lyft to offer surprise passengers in New York, Chicago, Atlanta and Los Angeles with free rides on four of its iconic Wienermobiles when they request a Lyft XL from the app this week. The Lyft app will alert users in each of the four cities when the #WienermobileLyft is in town, when lucky passengers will be selected at random to be chauffeured by two five-star drivers and enjoy music, neon lights, free swag and masks during their ride.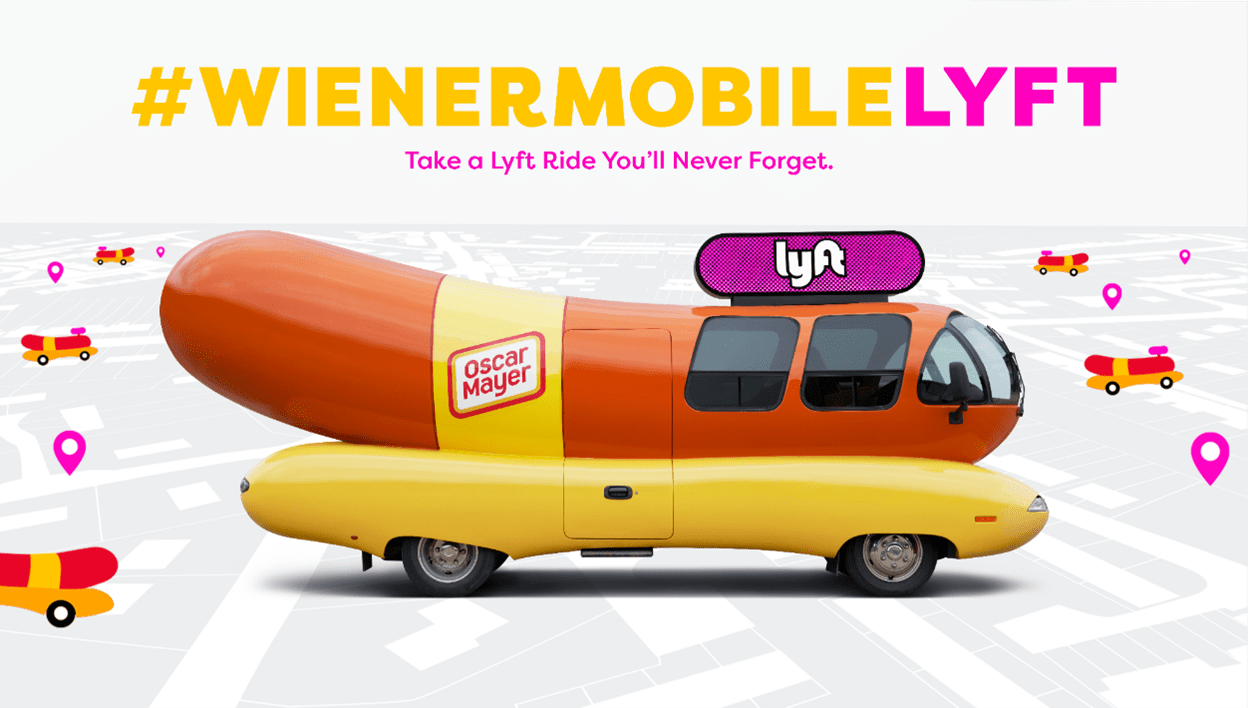 "Oscar Mayer has a legacy of elevating enjoyment from people's plates into pop culture—from our 27-foot long Wienermobile, to the iconic Weenie Whistle, to the famed 'Oh I wish jingle,'" Megan Lang, Oscar Mayer associate marketing director, said in a press release. "With the world as our canvas and meat as our medium, we want to do all we can to spark unexpected smiles wherever we go."
The iconic hot dog brand's partnership with Lyft is a solid example of how your campaigns can foster a fun, lighthearted brand reputation by creating moments of surprise and delight for prospective customers.
Here are today's top stories:
Airbnb announces plans to provide temporary housing to Afghan refugees
Airbnb says it will provide free housing to 20,000 Afghan refugees who were displaced amid the Taliban's takeover of Afghanistan. The refugees will be staying in properties listed on the company's website for extended stays, funded by contributions from the company, as well as individual contributions from CEO and co-founder Brian Chesky and donors to the Airbnb.org Refugee Fund:
The displacement and resettlement of Afghan refugees in the US and elsewhere is one of the biggest humanitarian crises of our time. We feel a responsibility to step up.

— Brian Chesky (@bchesky) August 24, 2021
The $25 million fund was established earlier this year to connect thousands of refugees with temporary housing, including hundreds participating in the U.S. Special Immigrant Visa program.
According to its press release:
"As tens of thousands of Afghan refugees resettle around the world, where they stay will be the first chapter in their new lives. For these 20,000 refugees, my hope is that the Airbnb community will provide them with not only a safe place to rest and start over, but also a warm welcome home," said Brian Chesky, Airbnb CEO and co-founder.

"As the IRC helps to welcome and resettle Afghans in the U.S., accessible housing is urgently needed and essential.  We are grateful to our partners at Airbnb.org and Airbnb for once again offering their support and infrastructure to meet this moment, providing safe and welcoming places for individuals and families as they arrive in the United States and begin rebuilding their lives," said David Miliband, President and CEO of the International Rescue Committee.
Why it matters:
Airbnb's offer to help Afghan refugees not only positions the company as a purpose-driven brand by quickly acting on a timely crisis that still dominates the news cycle, but also reminds stakeholders of the company's previous refugee support initiatives. Airbnb's promise to provide resources to hosts on how they can support the initiative, meanwhile, highlights the importance of communication in getting all stakeholders onboard with new initiatives.
---
MEASURED THOUGHTS
A new report from the Diversity Action Alliance (DAA)has found that among promotions of mid-level employees in comms roles, 84% were white. For promotions of low-level employees, 79% were white.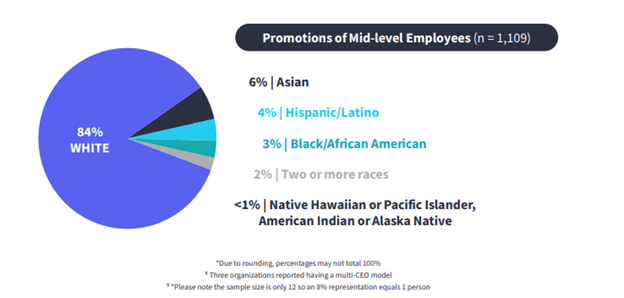 Courtesy of the Diversity Action Alliance
"The data shows a clear bottleneck for diverse workers looking to ascend the career ladder into positions of power and influence," writes Ted Kitterman in PR Daily, whose parent company Ragan Communications is a member of the DAA.
Check out the full report here.
---
CRISIS COMMUNICATIONS
Microsoft is facing a data leak affecting over a thousand web apps that use the software company's Power Apps portals platform. The records indicate that some of the 38 million records leaked included COVID-19 contact tracing information, vaccine registrations and employees' personal information such as home addresses, social security numbers and vaccination statuses. Companies affected by the leak include American Airlines and Ford.
In a statement, Microsoft clarified that certain records were left public by default but could be set to "private."
Microsoft provided us with the following statement after this story was first published: "Our products provide customers flexibility and privacy features to design scalable solutions that meet a wide variety of needs. We take security and privacy seriously, and we encourage our customers to use best practices when configuring products in ways that best meet their privacy needs."
Cybersecurity firm UpGuard, which alerted Microsoft of the data leak, supported Microsoft's claim that the issue was not a software vulnerability but instead an issue of the individual developers not coding privacy into their apps.
"It is a better resolution to change the product in response to observed user behaviors than to label systemic loss of data confidentiality [as] an end user misconfiguration, allowing the problem to persist and exposing end users to the cybersecurity risk of a data breach," UpGuard said. "Ultimately, Microsoft has done the best thing they can, which is to enable table permissions by default and provided tooling to help Power Apps users self-diagnose their portals."
Microsoft's measured response to this massive data leak serves as a reminder that your crisis response should not necessarily default to a full admission of responsibility, especially when an incident has been instigated by partner, client or customer error. When explaining why a crisis occurred, be specific in the explanations and educational resources that you provide. Tap industry experts and trusted partners to further explain your response and avoid language that feels like a blanket denial.
---
THE WORKPLACE
Remote, in-person, or a mix of the two, office culture is under constant strain in these uncertain times.
As many companies shift their office reopening strategies to accommodate the ever-changing needs and concerns of a post-pandemic workforce, it's on communicators to ensure employees remain engaged in corporate culture.
Tune in on Aug. 25 for our webinar, "Communicating Your Return-to-Workplace Plan to a Distributed Workforce." Top takeaways from the afternoon will include:
How to communicate your timeline for returning to the office
Strategies for listening and addressing various employee hesitations around family care, health concerns and more
Vaccine messaging essentials, such as privacy, safety and religious affiliation
And more
Plus, panelists will tackle the "Great Resignation" with potent tips and tools to retain your best workers and help employees feel like they belong.
---
SOCIAL BUZZ
TikTok has partnered with the National Parent Teacher Association (PTA) to publish "The TikTok Guide for Parents," a resource intended to help parents better protect their child's experience on the platform. The 20-page guide outlines the various features and tools that TikTok offers to protect kids from predators and abuse.
Whether you are a parent, guardian, or teacher, you are one of the most important adults in a teen's life. We encourage you to talk regularly with your teens about their digital lives and how they can be responsible and safe in all online activities. We understand every family is different, which is why we offer a range of tools and features to help you take an active role in your teen's TikTok experience.

As with all apps your teen may use, it's helpful to know the options you have to make it right for you and your family. We encourage you to take time to explore the features and resources we offer families to customize your teen's experience. As we continue to nurture our growing and diverse global community, we will continue to launch new tools and initiatives to support a positive and safe app environment.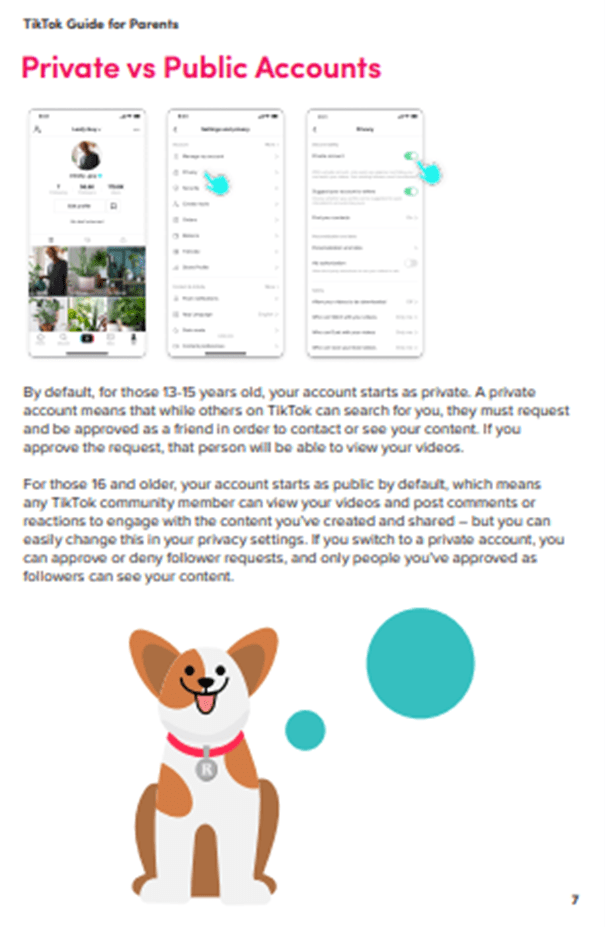 TikTok's guide for parents stands out from other child abuse prevention efforts from Reddit, Instagram and others because it involves a partnership with a third-party organization. By folding in one of the nation's most prominent organizations for concerned parents into its efforts, TikTok demonstrates the power in partnering with external organizations to validate your efforts.
---
TAKE OUR SURVEY
If you're looking for benchmark data to take to your bosses the next time you ask for a raise or search for a new job, lend us a hand—and help yourself and your peers while you're at it. Participate in Ragan's Salary & Workplace Culture Survey, a comprehensive look at salaries, benefits, culture, bonuses and other aspects of the job in a fast-moving industry.
Both internal and external communicators are encouraged to participate.
By taking part, you will receive a $150 discount to a Ragan virtual conference of your choice and be entered to win one of five $50 gift cards. All who complete the survey will receive a full report on the findings. Responses are anonymous. Enter by Sept. 17.
Take the Ragan Salary & Workplace Culture Survey now.
Boeing responds to FAA probe over employee safety and transparency concerns
Boeing is working to address a new review by the Federal Aviation Administration (FAA) of how the aircraft manufacturer's employees handle safety measures. The probe was launched after an FAA survey of employees found that 35% of workers reported problems (including pressure to ignore safety concerns) that prevented them being transparent with regulators.
The Wall Street Journal reports:
A Boeing spokeswoman said the company takes "these matters with the utmost seriousness" and is working to bolster the independence of its employees who work on the FAA's behalf.

"We have consistently reinforced with our team that delegated authority is a privilege and that we must work every day to be trusted with the responsibility," she said. Boeing has directed that its FAA delegates "must be accorded the same respect and deference that is shown to our regulator." The Boeing spokeswoman said the company has worked hard to "build a culture of open communication, trust, transparency and respect."
What it means:
Boeing's investigation by the FAA revisits the crises that have dogged that company for the past several years, undermining the emphasis it placed on transparency when grounding its 737 Max planes this past spring and undoing some of the reputational progress it had made following  the two fatal crashes that kept the 737 Max grounded for almost two years.
Remember that reputational repair starts with earning employee trust and aligning your expectations with their experience. Your crisis response (in this case, the words about working hard to "build a culture of open communication, trust, transparency and respect") will ring hollow if they stand in stark contrast to your employees' words and sentiment. When faced with data or information that undermines the work you've been doing, acknowledge it by looking forward, not back, with specific, actionable commitments to your stakeholders who have been most affected.
COMMENT
One Response to "Airbnb houses Afghan refugees, career advancement for diverse PR pros, and Boeing responds to FAA employee transparency concerns"
Ronald N Levy

says:

Brilliant and with three important benefits for Airbnb.

.1. The PR GAIN is huge because people CARE a lot about the refugees. We read about them daily, hear about them on TV and FEEL for them because they were our allies and now they've been in danger of their lives.

.2. The PR COST is low partly because he's giving "in kind"—services that cost much less than they usually sell for (which may be one reason this guy Is a billionaire at age 40.)

.3. The FUTURE BENEFIT is excellent because for years to come, will
senior Washington politicians accuse him of monopolizing (which he may be doing) when over 100 million Americans think warmly of the company for this generosity?

Let's hope the idea came from a great PR firm and not from someone doing this well without one.