Dartmouth College responds to surveillance allegations, working moms struggle with remote well-being, and Netflix, Amazon seek distance from Golden Globes
Also: Brands share sensitive Mother's Day messaging, Instagram adds live captions to Stories, and Google Play adds transparency features.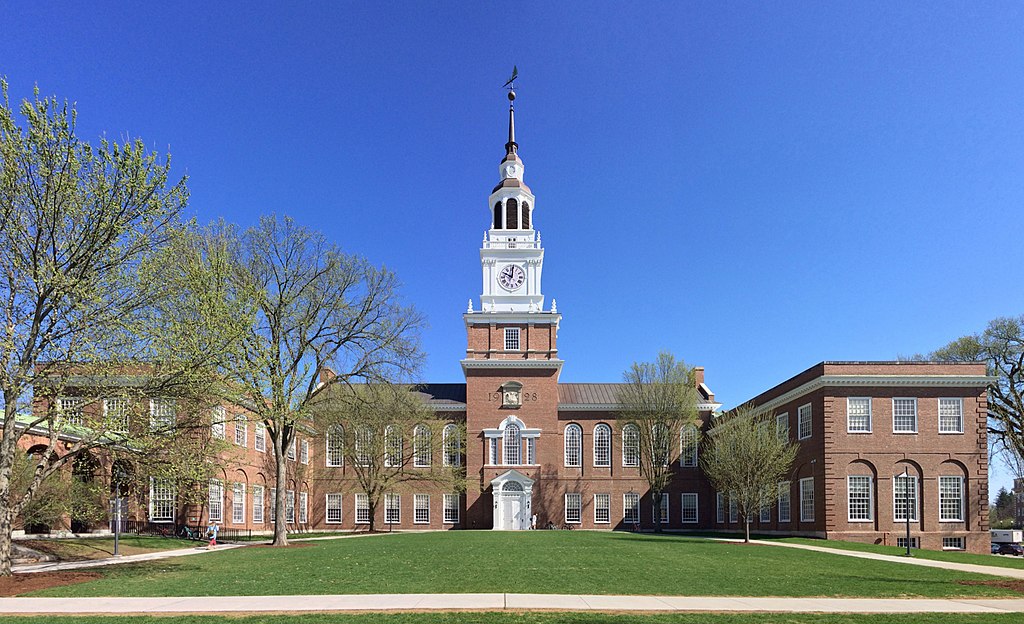 Hello, communicators:
While Mother's Day 2021 marked the first time in over a year that many people were able to see their parents, it also marked a somber occasion for those who lost a mother during the pandemic and those without mothers in their lives. To approach this Mother's Day with additional sensitivity, several brands crafted messaging that acknowledges challenges their audiences experience around Mother's Day and gives them an opportunity to opt out of receiving Mother's Day communications.
"We understand that Mother's Day can be a difficult time for some," reads one message from the e-commerce marketplace Etsy. "If you'd rather not receive emails from us about Mother's Day this year, let us know by removing yourself below. We'll still keep you in the loop about one-of-a-kind finds we think you'll love, just without the Mother's Day messages."
"NPR counted more than a dozen such emails sent out this spring, from sources as varied as Pandora jewelry, luggage company Away, dessert chain Milk Bar and the Democratic National Committee," NPR reports. "Experts described it as a small but growing trend, likely accelerated by the coronavirus pandemic. Indeed, many companies told NPR they wanted to recognize that Mother's Day can be challenging, especially this year, and help make customers' lives easier."
What steps are you taking to reevaluate your messaging campaigns around annual holidays and adjust them to reflect the current cultural climate? Craft language that meets your audiences where they are by avoiding assumptions about how your audience celebrates.
Dartmouth College defends surveillance of remote learners
Dartmouth College has accused 17 medical students of cheating on remote tests taken in lieu of in-person exams during the pandemic. The community has protested the school's use of the Canvas software system to track student activity online, while over two dozen faculty members have written "letters of concern" to school administrators.
Duane A. Compton, the dean of the Geisel School, said in an interview that its methods for identifying possible cheating cases were fair and valid. Administrators investigated carefully, he said, and provided accused students with all the data on which the cheating charges were based. He denied that the student affairs office had advised those who said they had not cheated to plead guilty.

"We take academic integrity very seriously," he said. "We wouldn't want people to be able to be eligible for a medical license without really having the appropriate training."
This one fills out the whole student surveillance bingo card:

1. Invasive technologies
2.spying on students
3. Instructors/admins who don't really know how a tech works (but use it to devastating effect)
4. Treating students as grifters by default. https://t.co/0hBzGTxJbo

— file under "anti-surveillance" (@hypervisible) May 9, 2021
Why it matters:
Dartmouth's scandal serves as a reminder to compose messaging that explains how your company or organization uses the data from all of its recently launched software. Reach out to technology partners for clarity on any privacy nuances and be prepared to offer context to your stakeholders. Assume that your internal guidance will be shared externally—even though you should make your internal audience the top priority.
---
MEASURED THOUGHTS
A study by McKinsey found that 41% of working mothers said that remote work has had positive outcomes on their well-being, while 71% of working fathers said the same.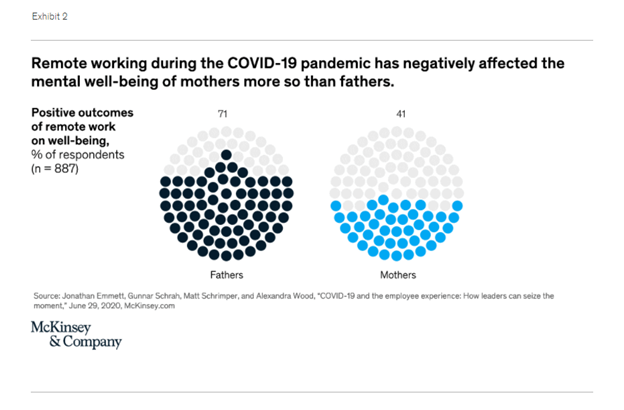 The data offers clear evidence of a sever gender gap in the experience of employees during COVID-19. Companies that can offer extra resources to working parents should consider how mothers in particular are struggling during this period of disruption.
Survey employees to see how their work/life balance has been impacted by your remote work procedures and encourage individual follow-ups with employees to learn how your company can better support their needs while respecting each employee's preferred internal communication preferences.
---
SOCIAL BUZZ
Instagram has added automatic captions to its Stories feature.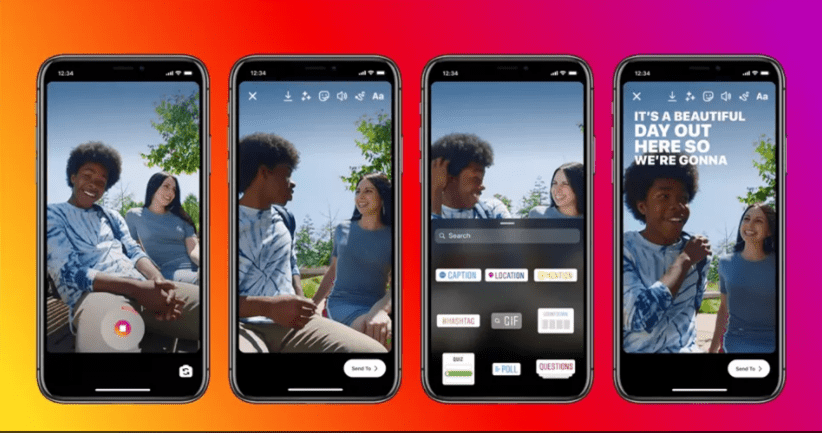 To use it, you simply have to record a Story (or select a video from your camera roll), hit the Stickers icon, then select the Captions sticker. Instagram will then automatically transcribe your audio, displaying it in animated text across your screen.

The feature is only available in a few countries and currently restricted to English, with Mashable producing unintelligible results when speaking Malay. However, Instagram intends to introduce additional languages and roll out in more countries soon. It also plans to begin testing the feature in Reels.
Remember to make accessibility a function of your company's DE&I work by providing options for differently-abled people to interact with your content. When certain languages and accessibility features aren't available at launch, let stakeholders know that their needs are being considered by sharing your future accessibility plans and offering a timeline for rolling them out.
---
RAGAN'S 2021 BENCHMARK REPORT
Ragan has released its annual Communications Benchmark Report, an exclusive study from Ragan's Communications Leadership Council that analyzes the major trends in the profession over the last year.
During that time, comms pros have been called on to develop and distribute messages on new policies that affect internal and external stakeholders alike. Their role has become more essential as they helped keep their organizations focused and moving forward. They've seen their access to the C-suite increase throughout 2020, and they forged important new alliances with peers in other departments, including HR, finance and workplace wellness.
Culled from more than 750 respondents, the 32-page report is available in its entirety exclusively to members of the Communications Leadership Council.
Download your copy of the exclusive Benchmark Survey Executive Summary today and get a crucial competitive advantage that will fuel your success for 2021 and beyond.
---
TECH TALK
Google has announced that it will roll out a "safety" section to its Google Play app next year that will require developers to share what kind of data their apps collect from users. The announcement follows Apple's recently-launched privacy tool on its mobile operating system.
[D]evelopers will need to share what sort of personal information their apps collect, like users' names or emails, and whether it collects information from the phone, like the user's precise location, their media files or contacts. Apps will also need to explain how the app uses that information—for example, for enhancing the app's functionality or for personalization purposes.

Developers who already adhere to specific security and privacy practices will additionally be able to highlight that in their app listing. Apps will also be required to provide their privacy policies.
Be sure to stay ahead of the latest data reforms by rolling out similar policies and procedures when they are relevant to your business.
---
COMMUNICATIONS WEEK
Ragan is delighted to add industry event and thought leadership brand Communications Week to our portfolio. You can read the full press release here.
"We are reimagining Communications Week as a year-round endeavor," says Ragan Communications CEO Diane Schwartz. "The rollout will begin next month with thought-provoking content on the future of communications on Commsweek.com, Ragan.com and PRDaily.com, culminating with a weeklong series in November that will feature conferences, networking events, workshops, webinars and more."
The flagship event for 2021 will take place Nov. 15-19. Stay tuned for updates on the many opportunities and offerings that will help communicators connect, learn and celebrate their achievements later this year.
Netflix and Amazon threaten to cut ties with HFPA over DE&I failures
Netflix and Amazon Studios have distanced themselves from The Hollywood Foreign Press Association (HFPA), the organization behind the annual Golden Globe awards. Both studios have threatened to cut ties with the HFPA until the organization demonstrates transformational reform among its ranks following multiple controversies over a lack of diversity and equity in its approach to nominating and voting on awards winners. (The 86-member consortium had no Black journalists among its ranks.) The added pressure comes as the HFPA has voted to move forward with sweeping reforms that critics say don't go far enough.
The Los Angeles Times reports:
"Today's vote is an important first step," [Netflix co-Chief Executive Ted Sarandos] wrote. "However, we don't believe these proposed new policies—particularly around the size and speed of membership growth—will tackle the HFPA's systemic diversity and inclusion challenges, or the lack of clear standards for how your members should operate. So we're stopping any activities with your organization until more meaningful changes are made."

…Later Friday evening, Amazon Studios head Jennifer Salke stated that the streaming service, which won three Golden Globes this year, had also put its relationship with the HFPA on hold.

"We have not been working with the HFPA since these issues were first raised, and like the rest of the industry, we are awaiting a sincere and significant resolution before moving forward," Salke said a statement.
Several Hollywood celebrities celebrated Netflix and Amazon's responses:
"Netflix and many of the talent and creators we work with cannot ignore the HFPA's collective failure to address these crucial issues with urgency and rigor." – Ted Sarandos

Damn. This is a big deal. Props to @Netflix for being first to take a stand.
https://t.co/EqGoRyAKHl

— Ava DuVernay (@ava) May 8, 2021
Glad to see @netflix dedication to creating a more equitable and inclusive entertainment industry . https://t.co/AooUXXYpbj

— Reese Witherspoon (@ReeseW) May 8, 2021
Once again, Netflix shows how it can and should be done.

This is how to be the change.https://t.co/GYr4h3b5wa

— shonda rhimes (@shondarhimes) May 8, 2021
Why it matters:
Netflix and Amazon are just the latest examples of companies using their power to push a DE&I agenda that extends beyond their own workforce.
When responding to a crisis involving a brand partner or affliliated organization, use your public platform as a chance to define your brand values and conditions for partnership in the future. Specify those conditions and needs and identify the areas of your partner's messaging that require more specific language and commitments.
---
CONFERENCE ALERT
Communicators are in a unique position to collaborate with other DE&I leaders to foster unity, build a stronger internal and external brand reputation, maximize innovation and improve the bottom line. The days of brands comfortably remaining silent are gone as employees and customers are demanding impactful change.
Join us at Ragan's Diversity, Equity and Inclusion conference on May 19 and glean timely strategies to educate, engage and uplift your employees and customers in the wake of unparalleled uncertainty, political upheaval and a new mandate for social justice change.
Learn powerful insights and approaches from speakers at organizations including Ben & Jerry's, Reebok, Warner Music Group, E.W. Scripps, NielsenIQ, Facebook and more.
---
WHAT YOU SAID
On Thursday, we asked if recent controversies over content moderation on social media platforms prompted your company to reevaluate its investments in social media strategy. A solid 44% of you said yes, while 22% of you said no. A third of you (33%) were not sure, instead deferring the answer to your marketing team.
Have recent controversies over content moderation on social media platforms prompted your company to re-evaluate its investments in social media strategy, PR pros and communicators? #DailyScoop

— PR Daily (@PRDaily) May 6, 2021
Is there a question you'd like to see asked? Let us know by tagging #DailyScoop!
---
SOUNDING BOARD
Happy Monday, PR pros and communicators. Is your company or organization rolling out a modified messaging approach to any holidays and celebrations this year to account for a changed world?
Happy Monday, PR pros and communicators! Is your company or organization rolling out a modified messaging approach to any holidays and celebrations this year to account for a changed world? #DailyScoop

— PR Daily (@PRDaily) May 10, 2021
We'll share the results in tomorrow's roundup.
COMMENT
One Response to "Dartmouth College responds to surveillance allegations, working moms struggle with remote well-being, and Netflix, Amazon seek distance from Golden Globes"
Ronald Levy

says:

Notice the PR opportunity missed by Netflix and Amazon focusing on GUILT by association when they could be focusing on GELT by association, the additional billions each company could make and save by getting the public to recognize "what's good for them is good for us."

Black lives certainly do matter but perhaps more to Blacks than to many Whites. And corporations like individuals are indeed judged by the company they keep, but does the public care ardently about Golden Globes fairness to minorities?

PR opportunity knocks audibly for major companies when PR gets 50 or 100 million Americans to think: "They're nice guys." Or even more excitingly: "Thank God for Netflix and Amazon!" PR success is measured not just by how many people we reach but by how intensely we increase their opinion of us.

The Spanish toast "Salud, Dinero y Amor" (health, money and love) is a classic because it wishes for what many people want most. A company can get appreciated by a big chunk of the public if the company helps people to get health, money or love. Love is hard to deliver but health may be the easiest.

The tragic Covid pandemic has gotten almost everyone to be aware of Covid vaccines, and a coming rejoicing may be over vaccines against cancer. Today one in four of us is likely to die of cancer but we can see by Googling "cancer vaccines" that surprisingly, several already have FDA approval! Memorial Sloan Kettering Cancer Center is shown by a Google search to be testing almost 100!

If PR associates a company with winning cancer vaccine teams and superstar vaccine doctors, the company can benefit in two ways, the second way not as obvious.

.1. More sales. Most people might prefer to buy a brand known for protecting us than a similar brand not known for protecting us.

.2. More safety. Any company, certainly including Netflix and Amazon, can be attacked viciously by a political leader trying to look like a hero. But notice that political popularity seekers almost always go after vulnerable companies more than companies trying to protect us against cancer or another major menace.

"Do you want figs?" asks a Middle East proverb. "Then go to a fig tree, not to an elm."

"Do you want corporate popularity?" a Middle East PR cleric might ask. "Then offer the public not just what it cares about but what it cares about most."

Love might get us even more public popularity than a health hunt but promising love, alas, is more than most of us can deliver. Better to take the advice of whoever said: "Love thyself!"