How PR pros can harness the power of podcasts during COVID-19
The format has grown even more popular despite fewer commuters during WFH. Here's how communicators can make the most of it.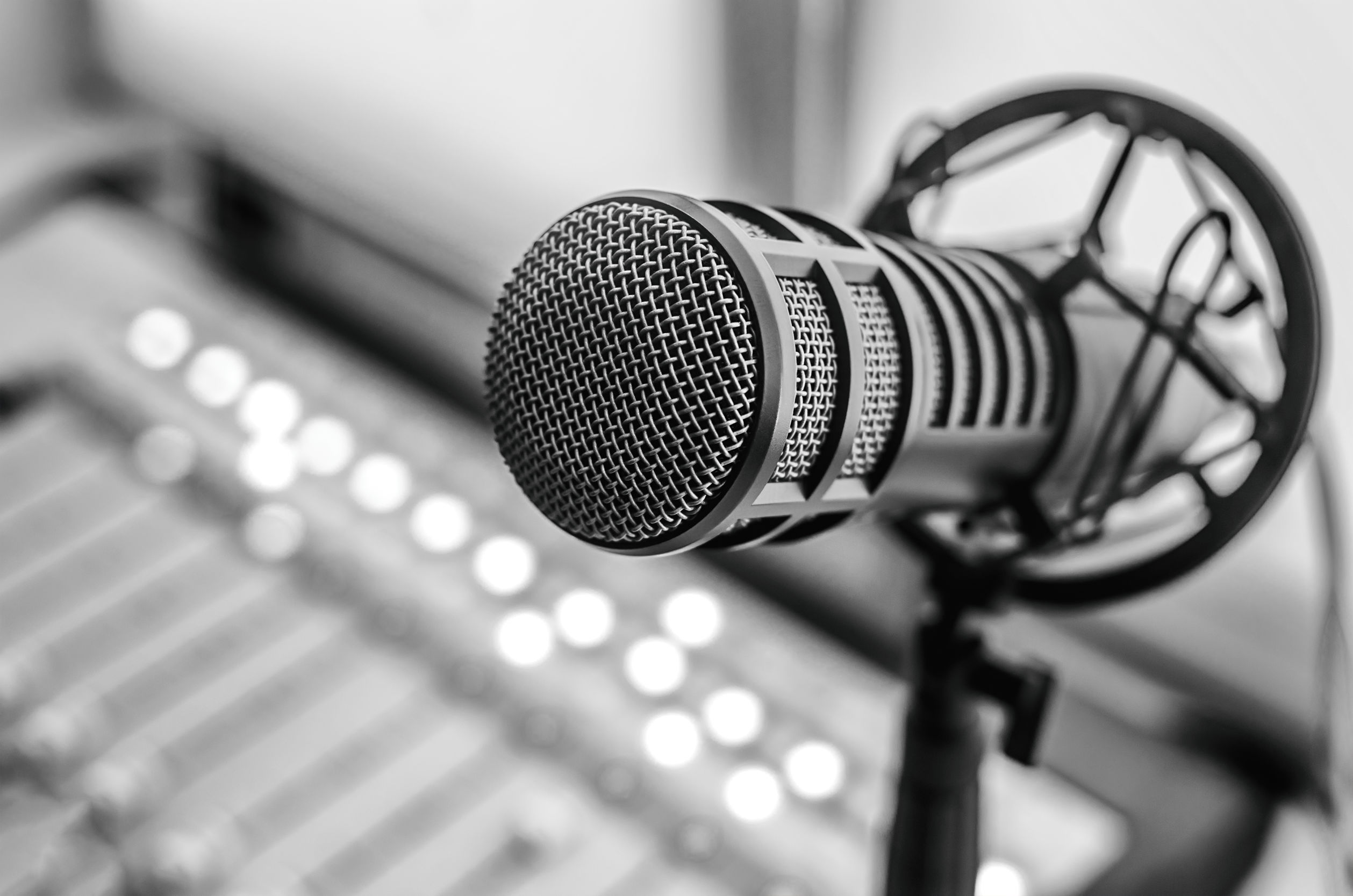 After months of being quarantined at home during the pandemic, professionals have taken to podcasting in droves.
Spotify Chief Content and Advertising Business Officer Dawn Ostroff told CNN Business that the platform saw 150,000 new podcasts created in March, compared with February. And, in June and July, popular podcasting microphones were largely out of stock at leading music technology and instrument retailer Sweetwater—and even scarce on Amazon.
Podcast listenership initially dipped at the start of the pandemic, as commute times evaporated, creating concern among those who had invested heavily in the medium. During the week of March 23, downloads for podcasts measured by Podtrac dropped 4 percent in the United States, and podcast listens showed a decline of 20 percent in the U.S., according to Voxnest, but a 42 percent increase worldwide.
However, as routines shifted and the world acclimated to the "new normal," this has changed. In the U.S., 18 percent of adults said they are listening to more podcasts since they started isolating and social distancing, according to Morning Consult, and Gen Z has increased podcast use by 31 percent since they started social distancing.
Spotify has reportedly seen an increase in podcast listening during activities such as cooking, doing chores and family time, Ostroff said, and the top 10 publishers reported a 52 percent increase in unique live streams in May 2020, over May 2019.
Among the thousands of podcasts launched during quarantine are:
The 'new normal' for podcasts
What does this mean for PR pros?
If pitching podcasts isn't already a central component of every media relations campaign, now is the time to start making this tactic a bigger priority.
Podcasts offer exceptional opportunities for executives to conduct long-form interviews during which they can convey multiple key messages, the company's brand values, and their "hot takes" as thought leaders. They also empower companies to connect in a meaningful way with niche audiences, who are often devout listeners of the podcast, and who may truly move the needle for them. In addition, podcasts present an exceptional platform for exploring contemporary and complex social justice topics, if doing so is on-brand and appropriate.
However, effective podcast outreach isn't as easy as doing a simple Google search to see what articles have been written on which topics and by whom. Becoming familiar with a podcast requires listening to several episodes—yes, each entire show, from beginning to end—to research the recurring segments, themes and types of guests the show invites on.
Still think podcasts don't have a large enough reach to warrant the effort? Consider this: "The Joe Rogan Experience" podcast gets an estimated 200 million monthly listens, which is over four times the reach of The New York Times online, at 43 million unique viewers per month.
Here are the top 10 podcasts in the U.S., by ratings:
Podcasts are the new blogs
Podcasts are replacing blogs as the premier outlet for thought leadership content.
If PR pros don't already have the capabilities to create a podcast, now is also the time to get in the game. This includes learning how to secure and use the right equipment, record the podcast audio (including backup audio and possibly video recordings), generate a run-of-show and content calendar, secure guests, create structure, create introductions and upload the podcast for syndication.
The upside of producing podcasts over blogs is that they present an opportunity to exponentially expand brand awareness.
If podcast guests are invited to speak on the podcast each week, and every podcast is shared by the guests via their social media channels, the podcast audience can grow organically. This presents a phenomenal opportunity for brands to expand their footprint by inviting synergistic brand representatives to be guests on the show.
The downside of producing podcasts, from a PR perspective, is that the executives have to do more of the work themselves. In other words, no one can ghostwrite a podcast, even if a team can help with the production end of things. It requires a serious, ongoing commitment from the leaders within the organization, who must then show up (often on camera) and feel comfortable sharing their thoughts on various topics publicly, which can veer into political waters quickly, without warning—and without any intention to go there.
It could be especially worth it for brands in the top five categories currently demonstrating increased listenership:
Design
Food
Music
Medicine
Music history

The future of podcasting
Regardless of whether PR pros decide to dive into pitching or producing podcasts during the pandemic, one thing is certain: Those once odd little audio programs that seemed like fringe mediums are not so little, odd or fringe anymore.
In fact, at the start of 2020, 75 percent of Americans were familiar with podcasts—up 10 million from the year before, according to Convince and Convert—and 55 percent of Americans have now listened to a podcast, up 51 percent in 2019.
Since the first podcast was recorded in 2004, this medium has grown exponentially, and today podcasts actively competing for serious advertising dollars. Experts predict podcast advertising will surpass $1 billion by 2021.
Since most of the nation is still quarantined, this seems like the perfect moment for PR pros to research and invest more in this growing medium—while there's still time to get ahead of the rising curve.
April White is president & founder of Trust Relations and co-host of "The PR Wine Down" podcast.
COMMENT
One Response to "How PR pros can harness the power of podcasts during COVID-19"
Kendal Lambert, writer/editor for Platform Magazine

says:

As a podcast lover, I enjoyed reading this piece. I found it interesting how the author mentioned that podcasts are replacing blogs at a rapid pace. I had never thought about blogs and podcasts being the same thing, and I agree with the author about blogs going out of style. There is just something about being able to hear someone's tone of voice when you are listening to them. It provides a sense of transparency that reading a blog does not. I think it is very important for PR professionals to be up to date on podcasts because they are such a big deal right now and are what individuals are consuming at the moment. Podcasts are especially important for PR practitioners that are trying to reach a niche audience. There is a podcast for almost any topic imaginable so this is an advantage.