Sweetgreen's CEO makes COVID newsjacking blunder, Americans don't have dedicated WFH space, and Amazon's new CEO promises to add 55,000 jobs
Also: Pride celebrations in September, tech companies comply with Jan. 6 riot investigation, Twitter's "Safety Mode", New Orleans creates website for hurricane updates, and more.
Hello, communicators:
While most brands and organizations celebrate Pride Month in June, the City of Miami Beach has emphasized the importance of celebrating the LGBTQ community all year long by designating September "Miami Beach Pride Month." The celebrations include several marquee events such as the Queer Art Showcase, Miss Miami Beach Pride Pageant, Legends Ball, the Social Justice Health and Wellness Conference and a dedicated Pride festival, as well as a parade.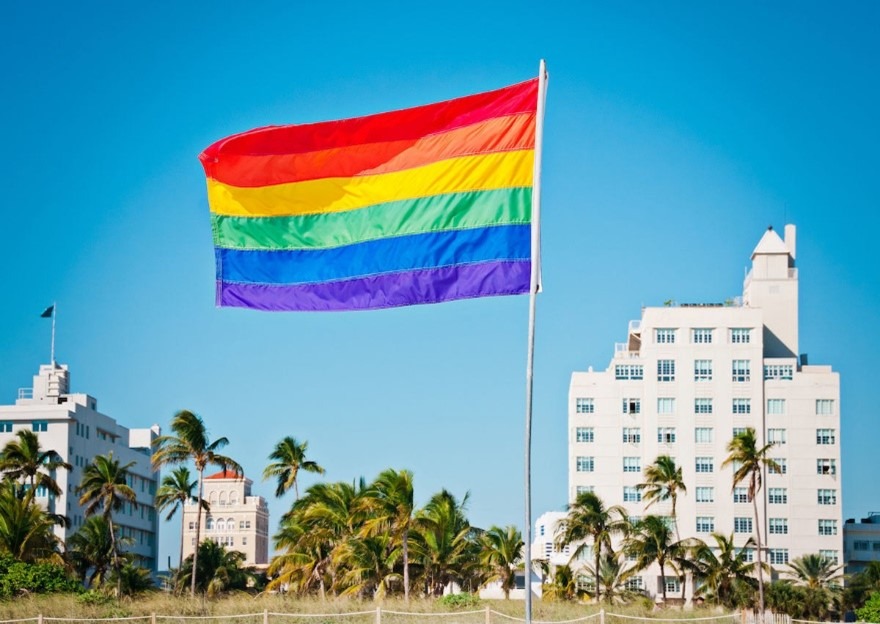 Courtesy of the City of Miami Beach
"We're thrilled to officially kick off Miami Beach Pride this year and celebrate the LGBTQ+ community with our guests, locals, and tourists from across the U.S.," Peter Anthonii Carey, director of marketing and PR for Miami Beach Pride said in a press release. "It's critical that destinations cultivate safe spaces where the LGBTQ+ community can celebrate all year long, and not just in June during Pride Month."
By holding its own Pride Month outside of June, Miami Beach highlights the benefits in taking an "always on" approach to engaging your key audiences with the values and beliefs that matter most to them. Moreover, by inviting travelers to join these celebrations during a month when tourism to south Florida traditionally dips, Miami Beach's Pride Month demonstrates how you can turn a traditionally low point of engagement into an opportunity by emphasizing what makes your brand or organization special.
Here are today's top stories:
Sweetgreen's CEO draws backlash over COVID-19 opportunism
Jonathan Neman, co-founder and CEO of the salad-chain Sweetgreen, exemplified poor newsjacking with his effort to tie his health-centered brand to concerns about COVID-19. In a LinkedIn post, he seemed to claim that obesity was the real culprit behind COVID-19's high risk for Americans, while casting doubt on the efficacy of vaccine efforts.
Neman on Wednesday, in a since-deleted LinkedIn post, wrote, "COVID is here to stay for the foreseeable future. We cannot run away from it and no vaccine nor mask will save us," Vice reported. However, he noted that he is vaccinated and encourages others to get vaccinated against COVID-19.

"78% of hospitalizations due to COVID are obese and overweight people," Neman said in the LinkedIn post. "Is there an underlying problem that perhaps we have not given enough attention to? Is there another way to think about how we tackle 'healthcare' by addressing the root cause?"
The post was widely condemned on Twitter:
for a small fee I will serve as your Senior Content Advisor and advise you not to post this on the world wide web: https://t.co/ZobgnfkBCf

— Olga Khazan (@olgakhazan) September 1, 2021
I already didn't like Sweetgreen so that worked out well.

— roxane gay (@rgay) September 2, 2021
"The government should coerce people to buy salad" is a hell of a convenient belief for a Salad Millionaire https://t.co/x0hJ97vVkp

— Amanda Mull (@amandamull) September 1, 2021
What you should know: Newsjacking can be a powerful way to join the conversation on trending national topics, but comms pros and business leaders must exercise caution. Particularly on issues that have so divided Americans, like the debate over COVID-19 vaccines, ill-considered comments can do more harm than good. For executives looking to build their brand or thought leadership platform, make sure your opinion pieces are vetted by others before posting on social media. Authenticity and transparency are important, but some ideas are better kept to oneself.
Facebook, Google, Reddit and more announce cooperation with Jan. 6 investigation
The committee investigating the Jan. 6 attack on the U.S. Capitol has asked 35 technology and telecom companies to provide telephone records, metadata, subscriber information, technical usage information, and the content of communications for individuals allegedly involved in the attack.
Reddit spokesperson Cameron Njaa said in an emailed statement to The Washington Post that company executives have "received the letter in question and are fully cooperating with the Committee on this matter." Snap spokesperson Rachel Racusen said its leaders "plan to comply" with the requests. In an emailed statement sent by a communications firm representing the Discord instant messaging platform, chief legal officer Clint Smith said the company's executives "intend to cooperate fully as appropriate."

Other companies, including Facebook and Google, said they plan to work with the committee but would not say whether they will comply specifically with the recent requests.

…Only one company appears to have publicly indicated it will reject the committee's request so far. A spokesperson for the Switzerland-based Proton Technologies, the parent company behind the encrypted email service ProtonMail, said it could not comply with the request due to Swiss blocking laws that restrict the sharing of evidence from the country with foreign authorities. "Our use of zero-access encryption means that we do not have access to the message content being requested," U.S. communications manager Matt Fossen said in a statement to The Post.
What it means:
As lawmakers and the general public alike call on social media platforms to be more transparent with users around how they collect data, requests for information from the government are also criticized by privacy watchdogs as a violation of user rights. This catch-22 is exemplified by ProtonMail's decision to reject the committee's request and focus on its encryption, echoing  WhatsApp's inability to provide data around Taliban communications due to that app's end-to-end encryption.
By contrast, Facebook and Google's complaints amounts to lessons learned after both companies were criticized for allowing disinformation and conspiracy theories to spread on their platforms. Google's response, in particular, emphasizes how requests from the public sector around timely, newsy issues provide your brand or organization with an opportunity to reemphasize your values and commitments to a wide audience.
---
MEASURED THOUGHTS
A new study by Craftjack found that 71% of American workers haven't created permanent work-from-home setups, with 31% working most often out of their bedroom and 23% working from their family or living room. A surprising 37%, meanwhile, said that they work remotely in the same room as their roommate.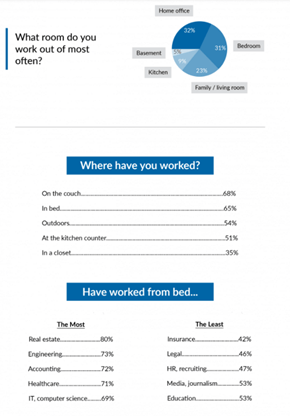 These high numbers of people working from unique remote situations serve as a reminder that your employee communications should not assume any remote worker's situation is the same. Take an opt-in approach that gives your workforce options to engage with leadership on their own terms. Meet people where they are by allowing for flexibility around how meetings are conducted, including whether or not someone is required to speak, whether or not video is required and more.
---
SOCIAL BUZZ
Twitter has introduced a "Safety Mode" that the social media platform claims will reduce the number of unwelcome interactions that its users are exposed to, including trolling and other abusive behavior. The feature temporarily blocks accounts for one week that send insults, hateful remarks, repetitive and uninvited replies or mentions.
Users can turn the feature on in their account settings, and Twitter will automatically assess the likelihood of a negative engagement by looking at the content of the tweet and the relationship between the tweet's author and its recipient.  Twitter says that the technology will take existing relationships into account so the wrong accounts do not get automatically blocked.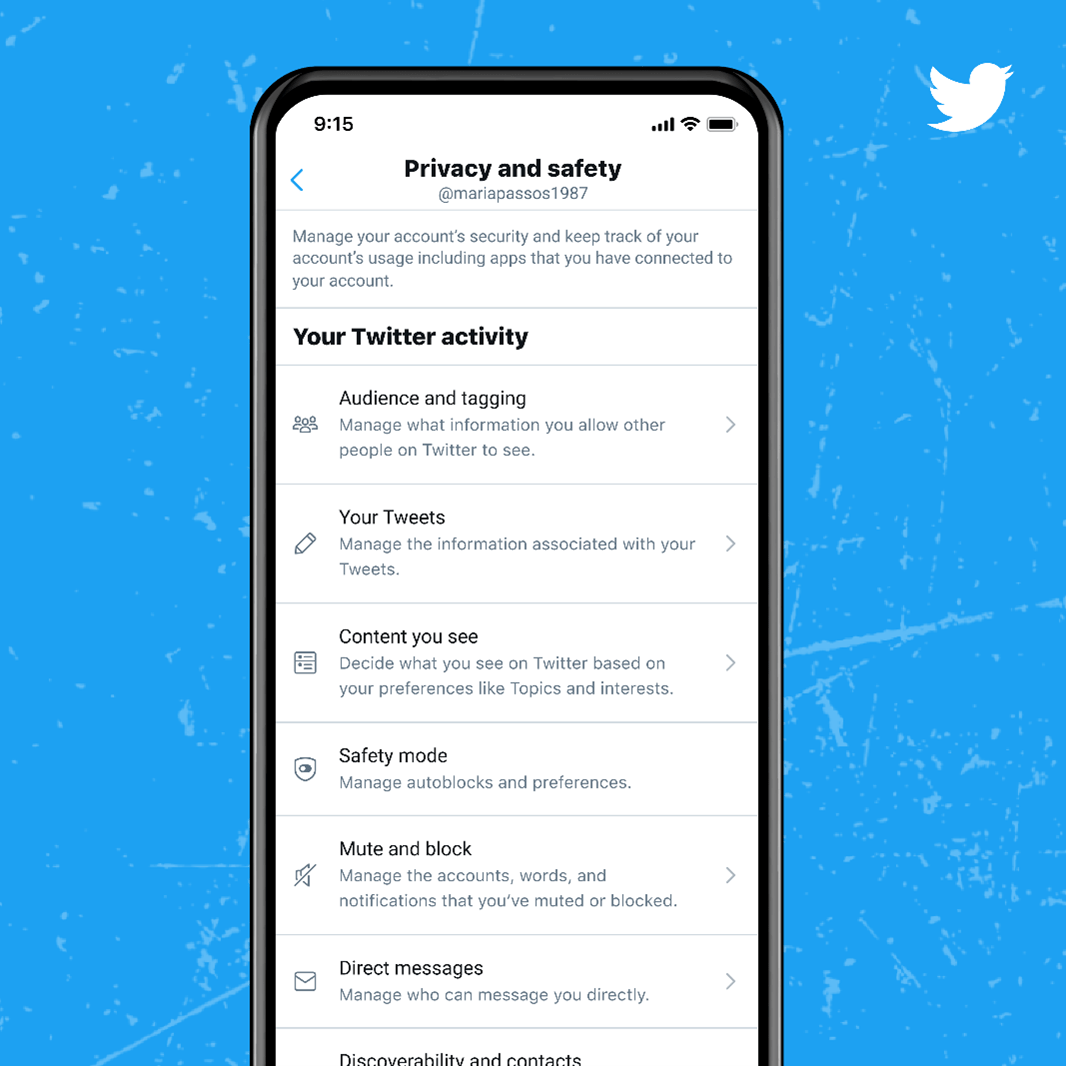 We want you to enjoy healthy conversations, so this test is one way we're limiting overwhelming and unwelcome interactions that can interrupt those conversations. Our goal is to better protect the individual on the receiving end of Tweets by reducing the prevalence and visibility of harmful remarks.
Twitter anticipated and answered all the big questions around this new feature, including how its systems determine what qualifies as negative engagement and how the feature was developed. By including partners and experts in fields like mental health and human rights, Twitter deftly holds itself accountable to make strides in those areas while acknowledging those who have already done the work.
---
TAKE OUR SURVEY
If you're looking for benchmark data to take to your bosses the next time you ask for a raise or search for a new job, lend us a hand—and help yourself and your peers while you're at it. Participate in Ragan's Salary & Workplace Culture Survey, a comprehensive look at salaries, benefits, culture, bonuses and other aspects of the job in a fast-moving industry.
Both internal and external communicators are encouraged to participate.
By taking part, you will receive a $150 discount to a Ragan virtual conference of your choice and be entered to win one of five $50 gift cards. All who complete the survey will receive a full report on the findings. Responses are anonymous. Enter by Sept. 17.
Take the Ragan Salary & Workplace Culture Survey now.
---
TACTICALLY SPEAKING
Kyle Whitfield, digital director at New Orleans-based NOLA News, announced in a tweet that the media outlet created a special version of its website designed to easily load on smartphones for readers who have a poor cellular signal following the arrival of Hurricane Ida. Whitfield also asked readers to provide feedback on their experience using the new site:
Hi y'all, if you have limited internet access or cell service after #HurricaneIda, we've created a special temporary website, https://t.co/N1Css3TB0L, designed to load quickly on your device.

Can you please try it and let us know if it works OK for you? pic.twitter.com/hvxdQPQ3aF

— Kyle Whitfield (@Kyle_Whitfield) August 31, 2021
Whitfield's followers were happy to oblige with feedback:
I'm not your target audience but did see a modal window pop up when visiting this site – maybe your team can suppress that marketing to help low bandwidth folks in need get to your content faster?

— Jen Gallardo (@jengallardo) September 1, 2021
This is great. Publishing dates or times next to the story links would be helpful. Helps to know what's newest/recent vs what i already read yesterday

— Sarah A (@NolaApple) August 31, 2021
I know this is put together in a hurry but there are a number of performance opportunities called out by Google's Pagespeed, mostly centered around reducing JS. Tag management not playing ball?

— Oskar (@austegard) September 1, 2021
While the development of this website highlights the importance of designing your resources to be accessible to audiences when their needs suddenly change, Whitfield's approach to crowdsourcing feedback also emphasizes how your communication skills are crucial to collecting real-time user feedback that allows your brand or organization to refine its means and mediums of outreach. Work with your product and design teams to translate their new developments and announcements back to stakeholders in language that is clear and simple, while also translating what you're hearing from stakeholders back to product and design.
Amazon CEO Andy Jassy announces massive hiring spree
In his first interview since taking the reins from Jeff Bezos this past July, Amazon CEO Andy Jassy shared the company's plans to hire 55,000 people for corporate and technology roles across the globe in the coming months as part the company's push to stay ahead of the curve with its retail, cloud and advertising businesses. Jassy also addressed recent concerns about Amazon's treatment of its workers.
With Amazon's annual job fair scheduled to begin Sept. 15, Jassy hopes now is a good time for recruiting. "There are so many jobs during the pandemic that have been displaced or have been altered, and there are so many people who are thinking about different and new jobs," said Jassy, who cited a U.S. survey from PwC that 65% of workers wanted a new gig.

Asked how he might change Amazon's demanding workplace culture, Jassy said its heavy focus on customers and inventiveness set it up for improvements. "Everybody at the company has the freedom—and really, the expectation—to critically look at how it can be better and then invent ways to make it better."
Why it matters:
As Amazon continues to navigate criticisms around the workforce conditions of employee and delivery partners, Jassy was wise to center his first interview as CEO around how improving the employee experience also improves Amazon's innovations and progress companywide. That said, Jassy could have gone further in explaining how Amazon plans to turn the labor force disruptions mentioned into a win for employees who are experiencing personal change by illuminating a pipeline for existing employees to transition into one of the business sectors he highlighted for expansion.  By putting the expectation of Amazon to improve the employee experiences on "everybody at the company," his words can also be criticized as shirking responsibility, rather than taking responsibility as a leader for corporate culture.
Jassy's statement serves as a reminder that putting employees first in your employee communications means being careful to not position your workforce as a monolith (even if it is) and tie larger company restructuring plans back to individual employee experiences and stories to acknowledge that leadership is listening and demonstrate empathy.
COMMENT
One Response to "Sweetgreen's CEO makes COVID newsjacking blunder, Americans don't have dedicated WFH space, and Amazon's new CEO promises to add 55,000 jobs"
Ronald N Levy

says:

Your next PR budget can depend on your foresight and intensity in protecting management's assets.

MONEY is one of the assets management treasures most. Facebook had $21 billion in sales for three months, and Google parent Alphabet had $51 billion. Either company could be hit by taxes and regs COSTING BILLIONS PER QUARTER—well over $10 billion a year lost. Four armies of government lawyers are howling for the blood of Facebook, Google , Amazon, Microsoft, Apple, Walmart and other companies that deserve to survive.

Fortunately, PR gives us an opportunity to show the public that what our company wants the public to have could be a blessing for the public that government lawyers shouldn't take away. So judge whether this could be a good time for Facebook with $21 billion in sales for three months—and Google with three month sales of $51 billion—to tell the public we want to make this expenditure for YOU the public over the next ten years.

. 1. $1 billion to develop a "patch" for weak heart muscles, protecting 30 million Americans who TODAY have a dangerous heart situation!

.2. $1 billion to find a vaccine for CANCERS NOW KILLING one in every five Americans!

.3. $1 billion for university research on how to increase FAIRNESS TO WOMEN AND MINORITIES!

.4. $1 billion to protect ONLINE PRIVACY of Americans!

Five things would happen after announcing a Facebook or Google or Amazon Public Protection Institute:

.1. TV and newspapers worldwide show top world vaccine experts– Dr. Anthony Fauci in Washington and Dr. Andrew Zelenetz at Memorial Sloan Kettering Cancer Center in New York plus MSKCC's world-famous cardiology chair Dr. Richard Steingart—with Facebook's Mark Zuckerberg and Sheryl Sandberg—all working together to protect the public.

The doctors thank Facebook or Google or Amazon for support, the company thanks the doctors for their dedication, then heartfelt thanks to the doctors and the company come from religious leaders, labor leaders, leaders of women's and minority groups, and top Washington political leaders of both parties.

.2. Similar worldwide media coverage celebrates the fairness and privacy protection programs.

.3. Privacy advocates commend the coming research and in some cases agree to serve on panels that oversee the research investigation, then help formulate proposed privacy principles and actions.

.4. Congressional and administration AIDES, well known to lobbyists for often decisive roles in the decisions of their top people, are (a) grateful for what Facebook or Google or Amazon is doing, and (b) recognize that ANY political attack on the donor company could be hated with good reason by millions of Americans as an attack on what the company wants to do and on what the public wants to be done.

.5. The company in truth does our country and the world a LOT of good
because the company's generosity may bring massive benefit to millions of people. The company earns cheers from hundreds of millions by
deserving those cheers.

Is $400 million a YEAR ($4 billion over ten years) too much for PR to protect the good names and assets of companies that have sales of $19 billion or $51 billion per QUARTER? Not when we recognize that more taxation or regulations could easily COST each company over 100 times that much, $10 billion PER QUARTER for years.

Some lawyers may say, although for $1,000+ an hour they should know better, that the way to get massive public support for a win in Washington is by explaining economic realities to the public. Ridiculous? Even at Wharton from which I have an Economics degree, most students didn't get an "A" in Economics. Most non-students don't want to learn economics and most companies can't teach it. The way to win in Washington is by showing the public here's what we'll do for you if they let us.

"Give and ye shall receive," religious leaders say. What a company can receive by giving is more SAFETY for company earnings, more SALES from a grateful public and most importantly more PROTECTION of the entire world! PR can do this.