NBA and WNBA push for federal police reform, SEO tips for communicators, and United Airlines' contest gets passengers to share vaccine info
Also: Bagel Bites stunt offers lunar real estate, LinkedIn touts new metrics, and TSA announces pipeline cybersecurity regulations.
Hello, communicators:
To mark Wednesday morning's lunar eclipse, Kraft Heinz's Bagel Bites brand is launching a "Total Eclipse of the Bite" contest that will give 100 winners a "moon deed," which the brand describes as a "personalized deed showing winner's ownership of an acre of land on the moon," along with an unspecified amount of free Bagel Bites.
"In honor of the lunar eclipse that lasts 14 minutes (exactly how long it takes to cook Bagel Bites), we're celebrating by giving away acres of the moon," Bagel Bites wrote.  "Yeah, that moon."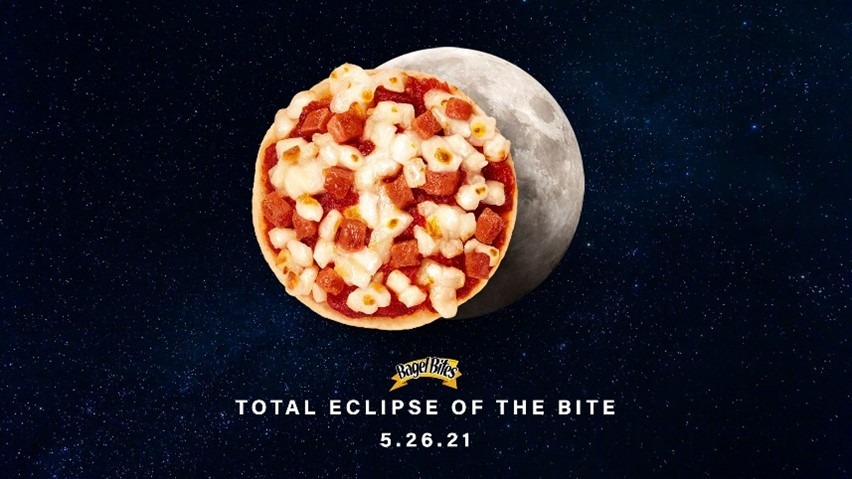 Can a bagel company really give away a piece of the moon? The question is up for debate.
"The international Outer Space Treaty bars nations from claiming territory on celestial bodies," reports Space.com. "However, that treaty was written before the private space sector emerged and therefore does not include any rules dictating what commercial space companies can and cannot do."
Brands often mark holidays and cultural celebrations with unique promotions, but Bagel Bites certainly eclipses other far out stunts with this moonshot. Be sure to work with your marketing and legal teams to craft language in the rules of any contest that specify which elements of a prize are real and which are just posturing to avoid any potential fan disappointment, or worse, celestial land disputes.
NBA and WNBA push for George Floyd Justice in Policing Act
On the first anniversary of George Floyd's murder, the NBA's newly formed social justice coalition, along with the WNBA players' union and a player-backed voting rights group, have escalated their advocacy campaign to pass the George Floyd Justice in Policing Act, which would ban police from using chokeholds, establish a federal registry of police misconduct complaints, grant the Justice Department power to issue subpoenas to police departments that have demonstrated a pattern of misconduct or bias, create an independent process to investigate excessive force and more.
"We are calling on our elected representatives of both parties to work together to pass the George Floyd Justice in Policing Act in the U.S. Senate now and present it to President Biden for him to sign into law this year," James Cadogan, executive director of the NBA's Social Justice Coalition, said in the statement.
The WNBA players' union and the NBA have also teamed up with the Athletes For Impact and More Than A Vote group, which launched an ad campaign that features a CTA encouraging voters to call their senators and express support for the George Floyd Justice in Policing Act:
Players including Donovan Mitchell, CJ McCollum, Harrison Barnes and Garrett Temple have agreed to be public faces of the campaign and user their social media platforms to ask fans to call their senators.
Why it matters:
It's every brand or organization's prerogative to use its platform and remember that the messenger matters. Shelley Willingham, vice president of The Diversity Movement, told PR Daily that the increase in Black faces and diverse representation in brand advertising also invites the question of how diversity is expressed within an organization. Remember to activate your influencers, including employees and internal stakeholders, to share your brand's values with their networks and personally engage audiences.
---
MEASURED THOUGHTS
An infographic by Grazetti Interactive offers nine search engine optimization (SEO) tips for writing content that can help your content rank favorably in search results. Tips include starting with keyword research, determining search intent, creating smart metadata titles and descriptions, writing catchy headlines, content structure strategies and more.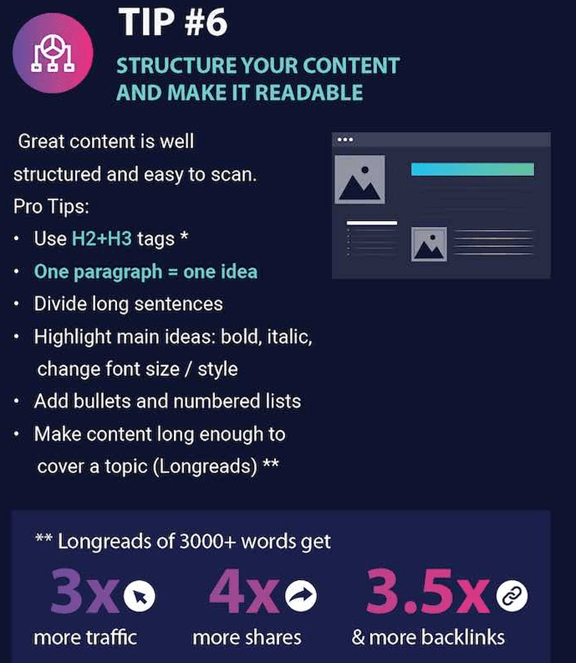 Courtesy of Grazetti Interactive
These tips serve as a reminder that many SEO best practices are also writing best practices, and that they are a shared responsibility between marketers and communicators. Staying mindful from the outset of the words that you choose to emphasize, the structure that your messaging takes and other simple tricks can help your content be seen by many more stakeholders in the long run.
Check out the full infographic here.
---
CRISIS COMMUNICATIONS
Following the Colonial Pipeline hack, the TSA has announced that it will require pipeline operators to report cyberattacks and designate a cybersecurity point person on staff.
The Wall Street Journal reports:
The order "should be understood as step one" in a detailed program by the Biden administration to boost the security of more than 2.5 million miles of U.S. pipelines, said one of the DHS officials. "Step two will be a more muscular mandate," in coming weeks, that will require pipeline owners to take concrete steps to secure their assets against attacks, the official said.
The TSA's upcoming regulations serve as a reminder that communicators should be intimately involved in discussions with cybersecurity teams to craft messaging that satisfies federal agencies and can also be shared to build goodwill with external stakeholders. The companies that get out in front of any federally-mandated timeline can emerge as industry thought leaders, while all who lag behind risk lasting reputational damage or potential sanctions.
---
RAGAN'S 2021 BENCHMARK REPORT
Ragan has released its annual Communications Benchmark Report, an exclusive study from Ragan's Communications Leadership Council that analyzes the major trends in the profession over the last year.
During that time, comms pros have been called on to develop and distribute messages on new policies that affect internal and external stakeholders alike. Their role has become more essential as they helped keep their organizations focused and moving forward. They've seen their access to the C-suite increase throughout 2020, and they forged important new alliances with peers in other departments, including HR, finance and workplace wellness.
Culled from more than 750 respondents, the 32-page report is available in its entirety exclusively to members of the Communications Leadership Council.
Download your copy of the exclusive Benchmark Survey Executive Summary today and get a crucial competitive advantage that will fuel your success for 2021 and beyond.
---
SOCIAL BUZZ
LinkedIn has announced new features intended to help you reach new audiences with your content and amplify your brand presence.
The new features include:
Boosting: You can now boost any organic post that is performing well by turning organic posts into paid ads that appear on the LinkedIn feed.
Event Ads and Analytics: Amplifying your events with ads will provide insights into the impact of your event campaigns. LinkedIn also provides event metrics like aggregated reach, engagement, and firmographic metrics.
Custom Streaming: LinkedIn Livestream now integrates with streaming tools including Zoom, WebEx or OBS. It plans to launch an integration with Microsoft Teams in the coming months.
Take note that these new features allow you to make changes to your LinkedIn content strategy in real time based on performance, which allows you to test what content performs best instead of having to put paid dollars behind your strategy upfront. Meanwhile, the platform's emphasis on helping you increase the visibility of your online events serves as a reminder that virtual formats aren't going away anytime soon.
---
COMMUNICATIONS WEEK
Ragan is delighted to add industry event and thought leadership brand Communications Week to our portfolio. You can read the full press release here.
"We are reimagining Communications Week as a year-round endeavor," says Ragan Communications CEO Diane Schwartz. "The rollout will begin next month with thought-provoking content on the future of communications on Commsweek.com, Ragan.com and PRDaily.com, culminating with a weeklong series in November that will feature conferences, networking events, workshops, webinars and more."
The flagship event for 2021 will take place Nov. 15-19. Stay tuned for updates on the many opportunities and offerings that will help communicators connect, learn and celebrate their achievements later this year.
United Airlines launches free flights contest in exchange for vaccine records
United Airlines has launched a contest called "Your Shot to Fly" that will provide five contestants who send the airline their vaccination records with a year of free flights.
Free flights
Free flights
Free flights

Interested? Upload your vaccination card to your MileagePlus account for a shot at a year of free flights, in any class of service (!! #DreamPolaris !!), to anywhere we fly. No purchase nec. Official rules apply. https://t.co/9xj0CC75bf pic.twitter.com/hDp0iWXjps

— United Airlines (@united) May 24, 2021
According to its press release:
"We're proud to do our part to incentivize people to get their shot," said United CEO Scott Kirby. "Thanks to the vaccine, more and more destinations are opening up for travel – and we know our customers are eager to fly. We're excited to give people one more reason to get vaccinated so they can reunite with friends and family or take that long-awaited vacation which all could be just one shot away."
Maddie King, a spokeswoman for United Airlines, told USA TODAY that people do not need both shots to enter and can upload proof of their first shot. Also, those who do not want to upload their vaccination card due to privacy concerns or are not getting the vaccine due to religious or medical reasons can still enter through the mail-in sweepstakes.
What it means:
By encouraging travelers to upload their vaccine records, United Airlines is engaging in an opt-in approach to acquiring vaccine data that avoids the majority of privacy challenges that other companies like Norwegian Cruise Line or Saks potentially face as they require vaccinations from passengers and employees. First-party data programs foster a level of trust between a company and its stakeholders, but that trust is conditional and requires the company to enact additional cybersecurity measures to protect sensitive information.
Be sure to address all customer privacy concerns in your messaging, consistently communicating your privacy practices across all relevant channels and explaining to customers in plain language how their data is being stored and used.
---
CONFERENCE ALERT
Communicators face a crossroads this year as they anticipate markets recovering and workplaces reopening. Their work crafting a flexible crisis plan and mindful messaging that ensures your brand or organization is ready to handle any future unforeseen situation smoothly will be essential.
Join us at Ragan's Crisis Communications Conference on June 10  to learn timely strategies to help you reimagine your approach to crisis communications, mobilize internal and external stakeholders to be your megaphone and foster goodwill—and make fresh plans for unforeseen obstacles that may arise.
Learn powerful insights and approaches from speakers at organizations including Carnival Cruise Line, KFC, IBM, Amtrak, Mastercard and more.
---
WHAT YOU SAID
Yesterday, we asked if you felt that your company or organization has followed through on the DE&I and social justice goals it set over the past year. A solid 42% said that your workplace has followed through on its commitments, while acknowledging there is still much work to do. a quarter of you each said that goals were not met, but you're getting closer and another quarter said they were not met at all. Just 8% said that goals were met and exceeded.
Do you feel that your company has followed through on the DEI and social justice goals it set over the past year, PR pros and communicators? As a reminder, your responses are completely anonymous. #DailyScoop

— PR Daily (@PRDaily) May 25, 2021
Is there a question that you'd like to see asked? Let us know by tagging #DailyScoop!
---
SOUNDING BOARD
It's the Wednesday before Memorial Day, which means many of us are in for a well-deserved break. Show us your best long weekend life in GIF form, PR pros and communicators.
It's the Wednesday before Memorial Day, which means many of us are in for a well-deserved break. Show us your best long weekend life in GIF form, PR pros and communicators. We'll share the top responses in next Tuesday's roundup! #DailyScoop pic.twitter.com/nbiPjfc46z

— PR Daily (@PRDaily) May 26, 2021
Ragan and PR Daily will be closed for the holiday until June 1, so we will see you then.
---
COMMENT